It's no secret that being an SRK fan is our side hustle. We love him unabashedly, so all things concerning the King himself naturally catch our attention. Or perhaps, it's something to do with that charm; its ripple effects are everywhere. So, you may wonder why we write so much about SRK, but then, love doesn't require reasons.
While personally meeting SRK remains a dream for most of us, we try to make peace with celebrities describing this legend of a man. In a conversation with comedian Zakir Khan, Kapil Sharma recalled his first-time meeting the superstar.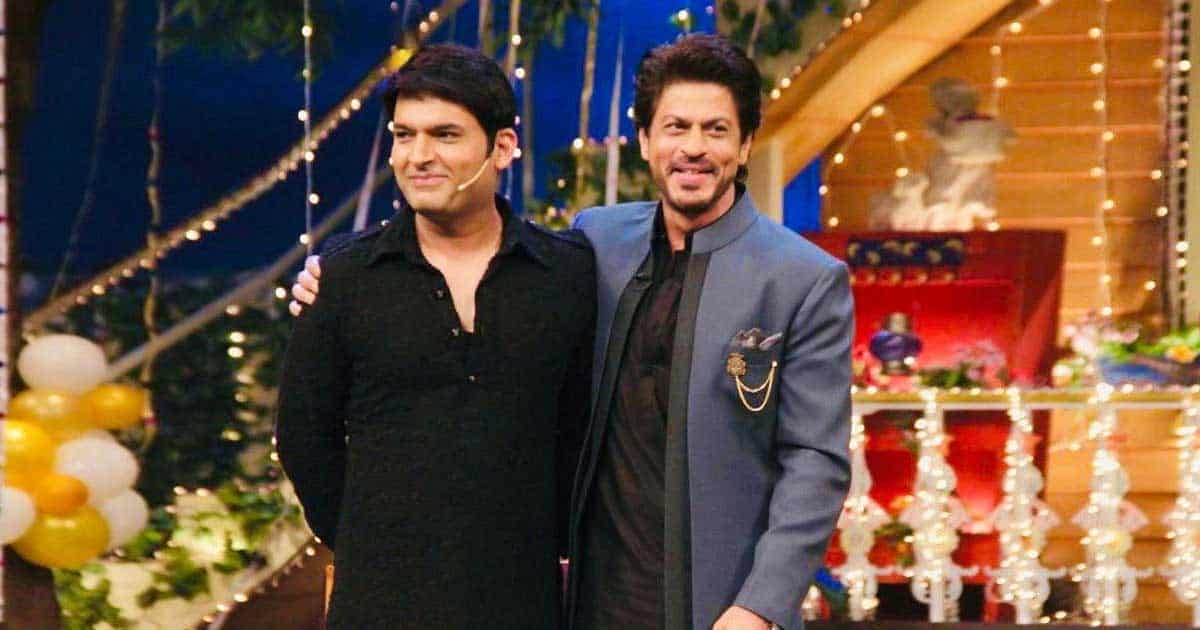 It was during his show when Kapil Sharma first met SRK.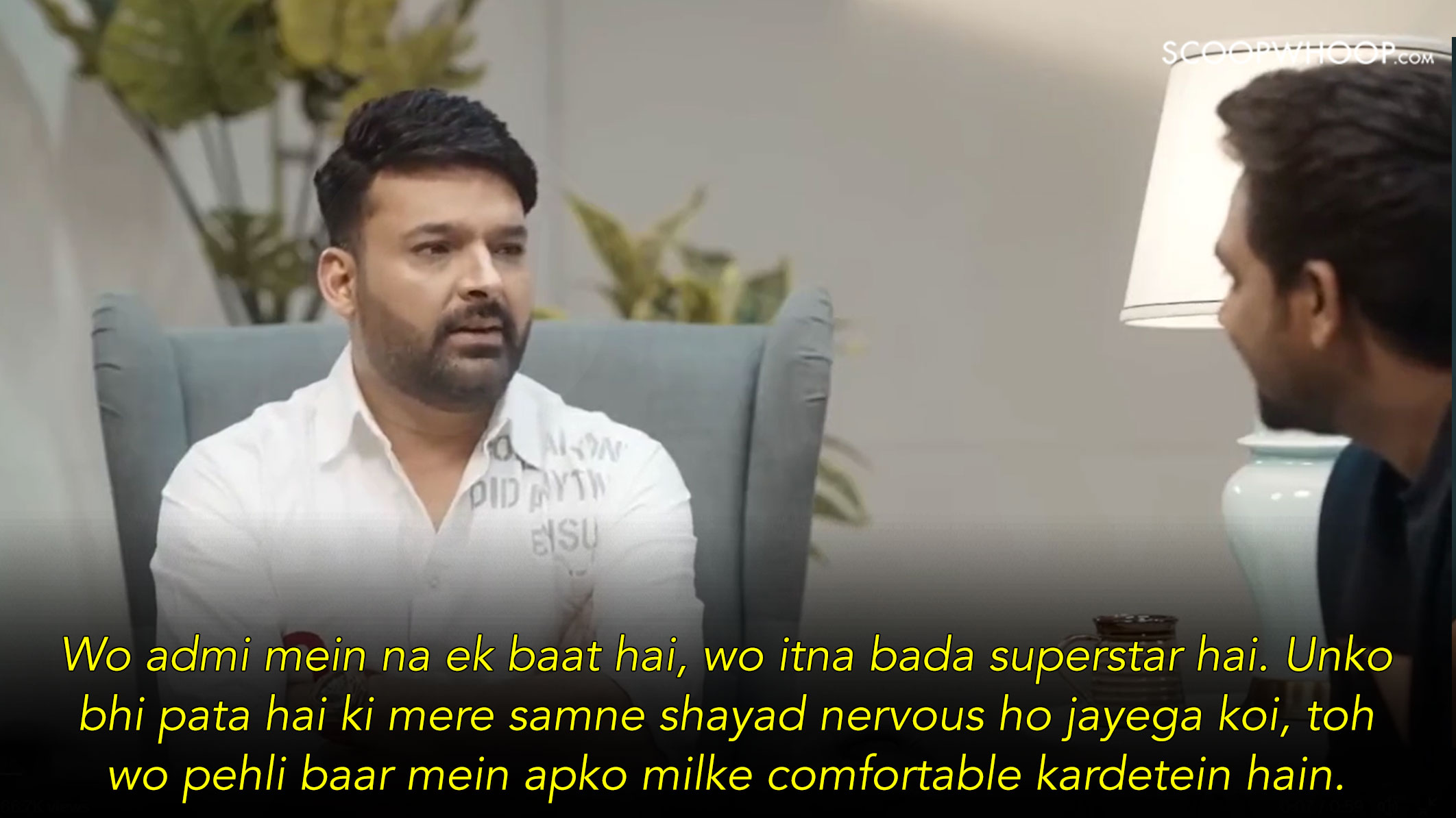 Sharma recalled how that day SRK had called him to his van. Naturally, he was intimidated by the idea of meeting the superstar. However, being the person full of humility SRK is, the actor referred to himself as Sharma's fan while introducing him to Deepika Padukone.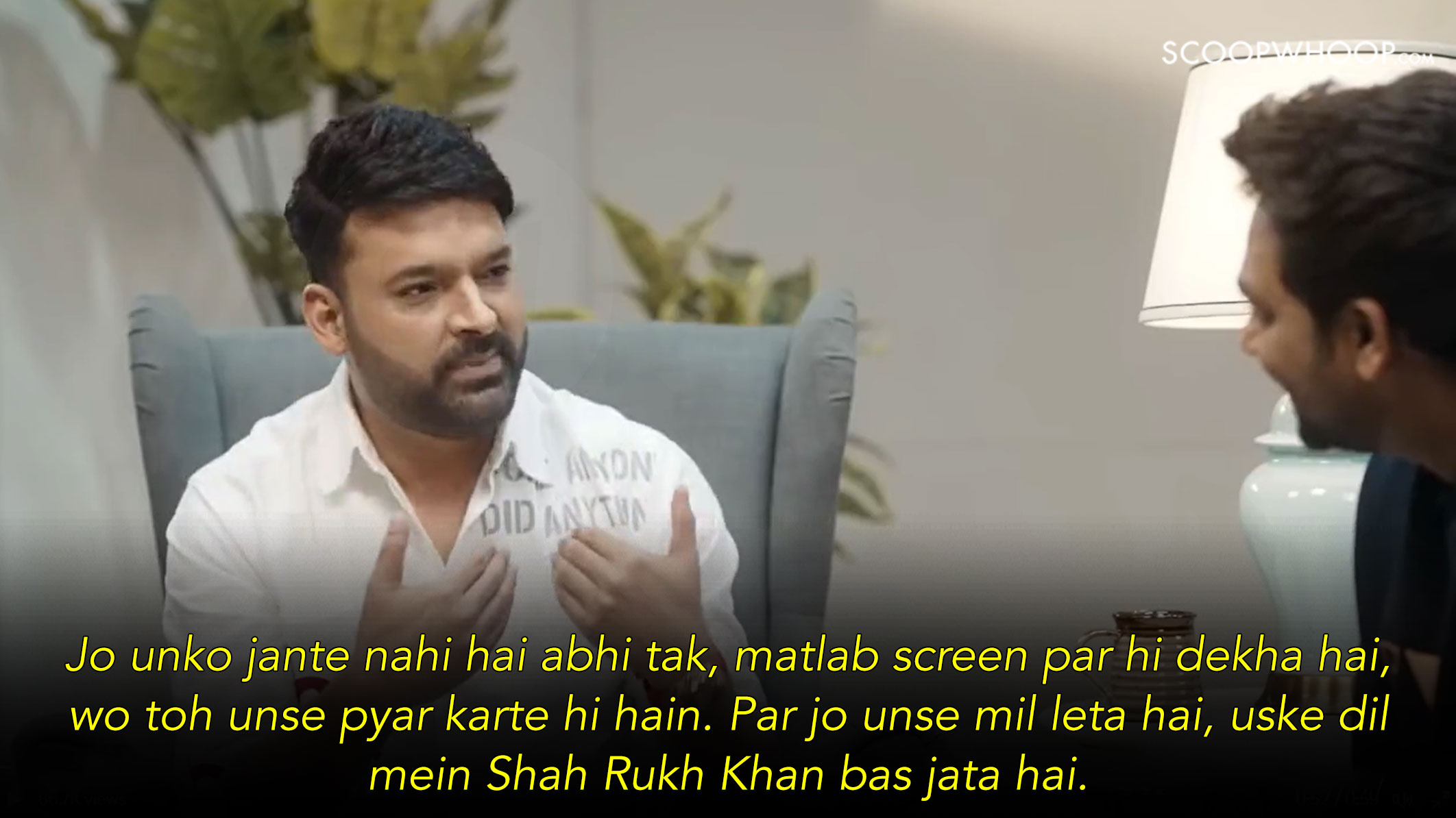 A clip of the conversation is going viral on Twitter, and netizens are happy to learn another reason to love Shah Rukh Khan.
You can watch Kapil Sharma's entire conversation with Zakir Khan here:
Also Read: Netizens Want SRK & Tabu To Be Paired Again After This Video Of Their Cameo In 'Saathiya' Went Viral