In 2019 we've had various Indian web series where the performances, the subject matter, and the writing has been far better than most 'blockbuster hits'. Because they've delivered content that is fresh, intriguing, and most importantly, relatable.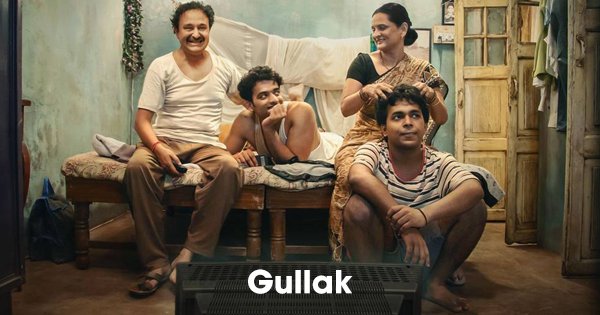 Here are some of the most relatable moments that Indian web series delivered in this year alone: 
Little Things: In its third season, the show focused on the problems of a long-distance relationship, while also shedding light on issues of loneliness, the realization that our parents are aging, and all-elusive happiness. 
1.  Sometimes, you can end up lonely, despite being in a relationship and having friends in the city. Like the time when Kavya ends up scrolling through her contact list, looking for company.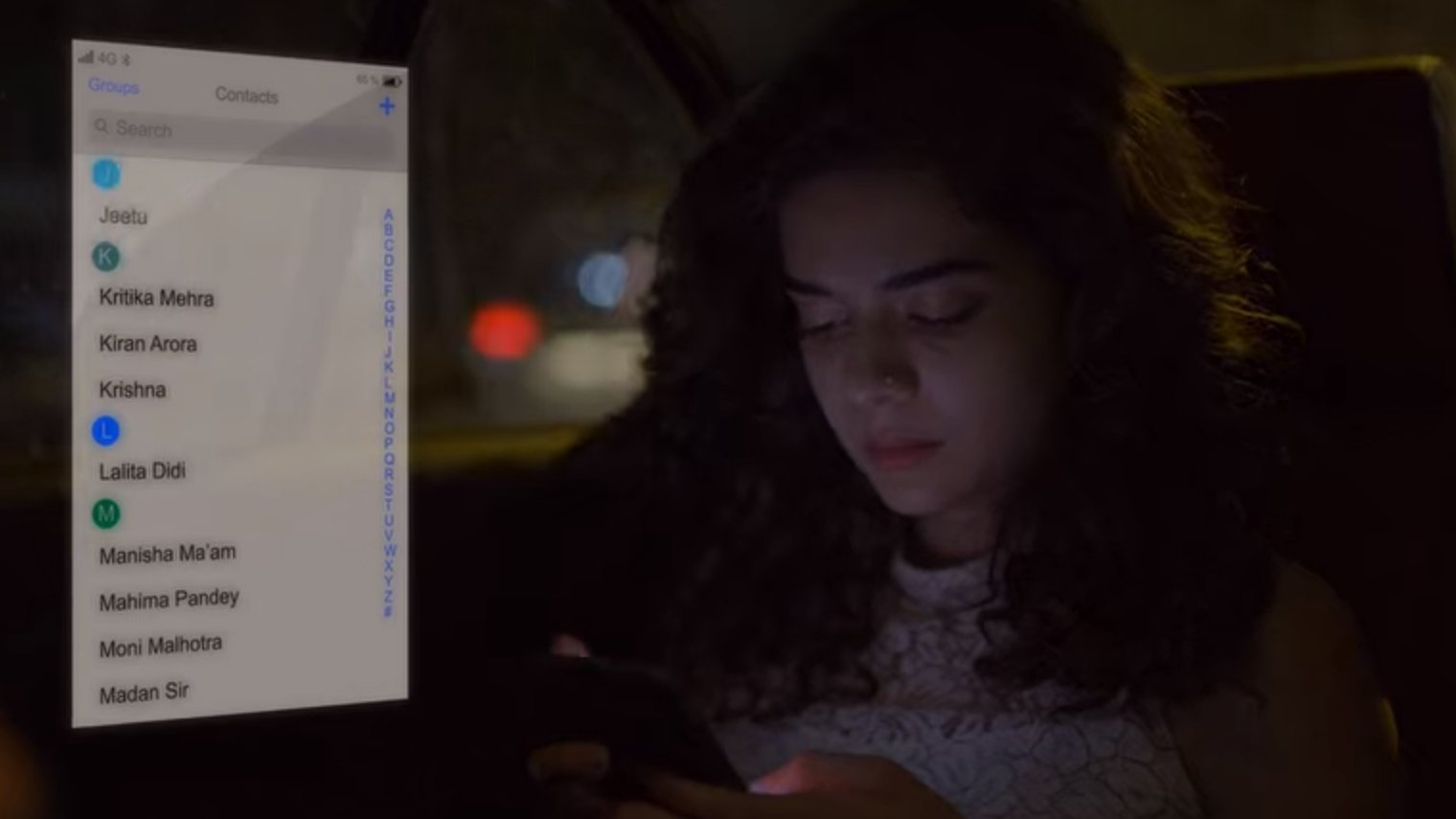 2. Kavya voices our own fears when she discusses her aging parents and the fact that there is nothing one can do about it.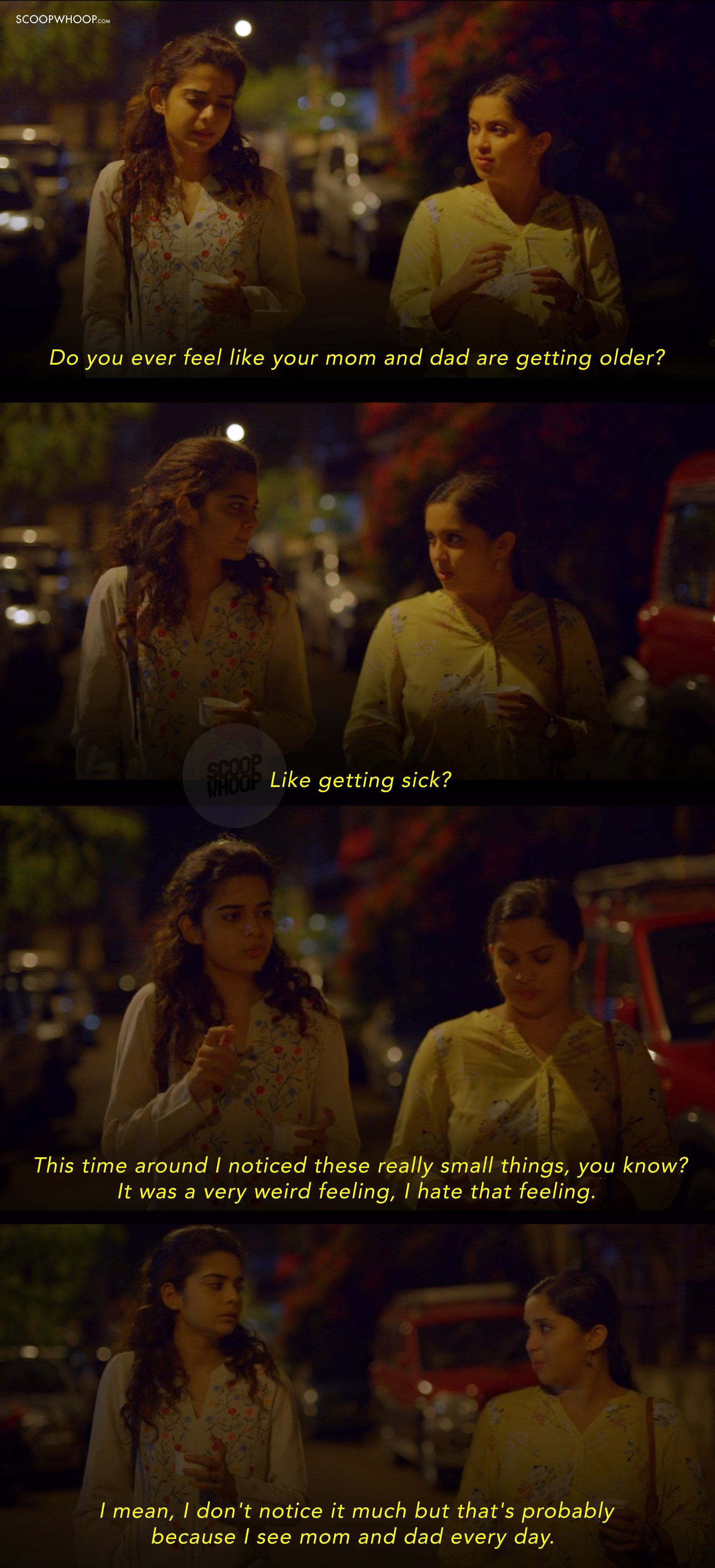 3. When Dhruv realizes that after a point, money does not mean happiness.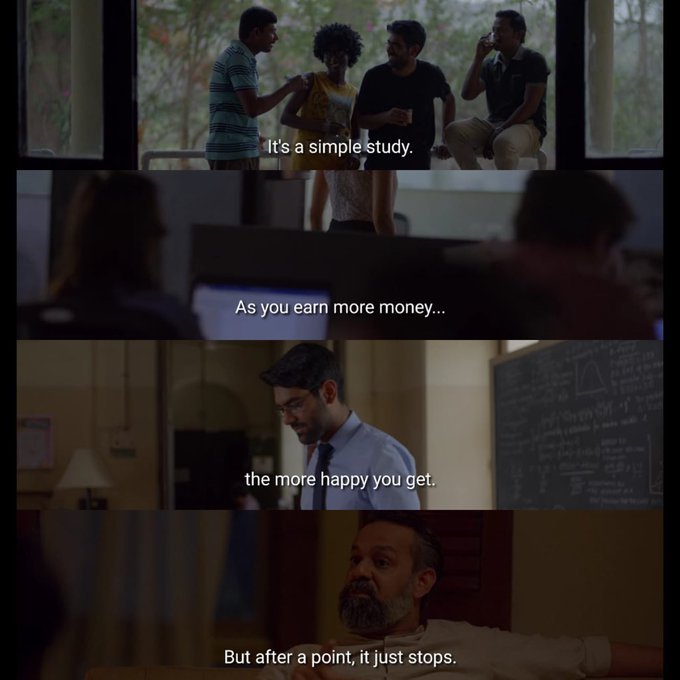 FLAMES S2: If the first season was a nostalgic journey about the rush of first love, the second season focused on the struggles of a first relationship – especially when parents and studies come in between. 
4. Rajat borrows money from his friend to buy a gift for Ishita's birthday, and then goes the extra mile to make sure he gifts it to her at 12 in the night – even if it means sneaking out of his house and putting the gift in a basket she hangs from the balcony.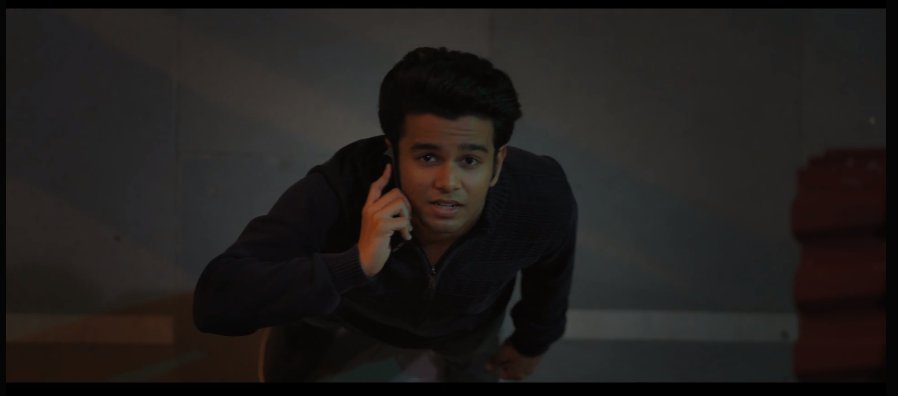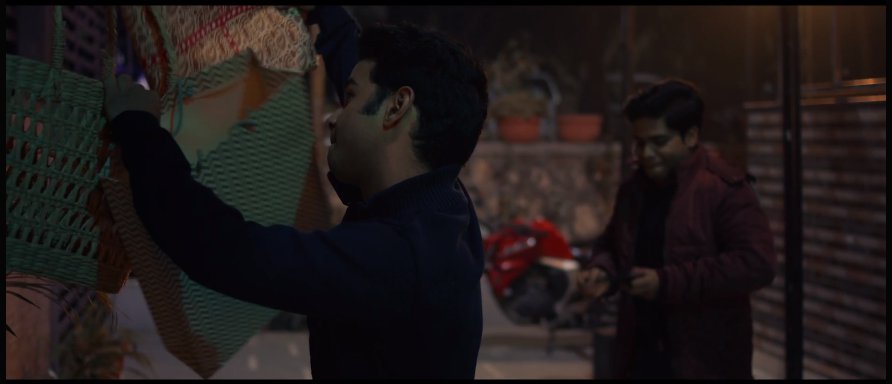 Gullak: This delightful series focused on the highs and lows of a typical Indian family, where nothing is more consistent than nok-jhok. 
5. When Annu complains about home-made food to his mom, her response is literally the one dialogue most of us have grown up hearing.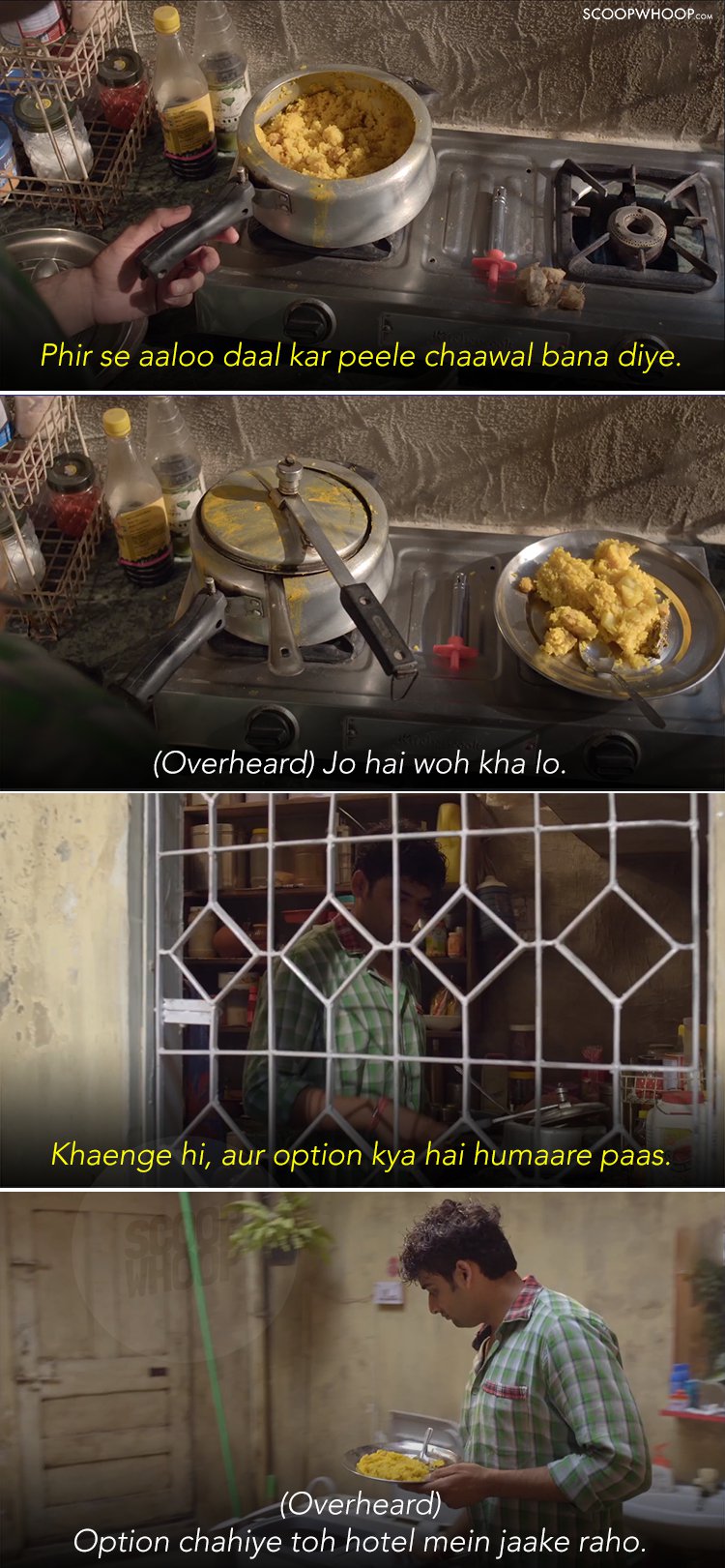 When it comes to home-made food, aka ma ke haath ka khaana, we only realize its value when we leave home. 
6. Annu's mother gets adamant that they will build their own house. But, after a family discussion, she realizes that the family can not afford to build a house. However, as it is pointed out through the voiceover, the point was never about building the house but rather, about having the family hear her out.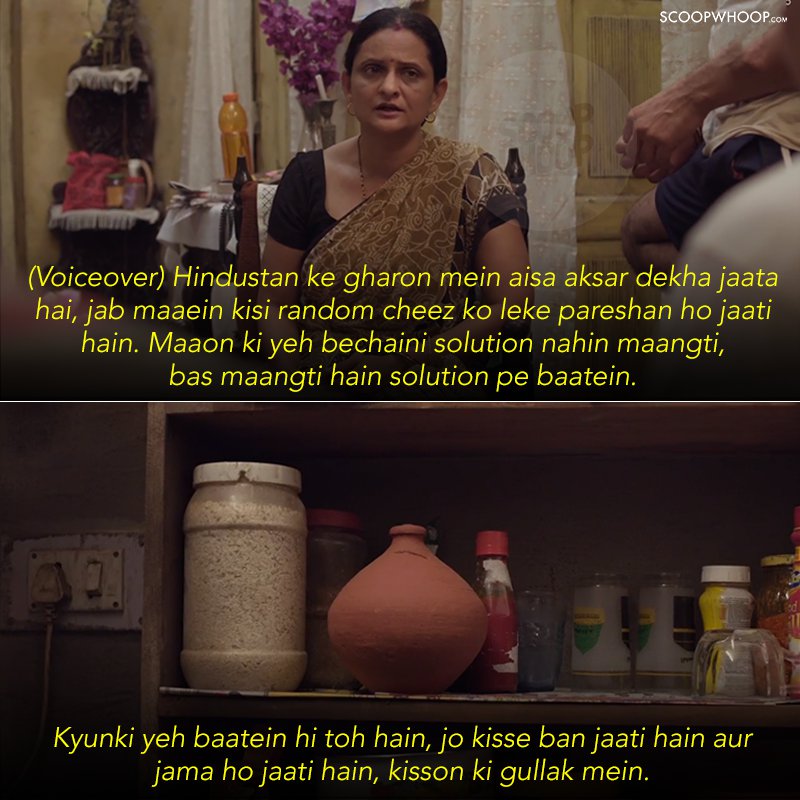 One of the most amazing parts of the series was the 'observations' that came in the form of a voiceover at the end of every episode. Like in this case, when we are reminded of how sometimes, our mothers just want to be heard. 
Made in Heaven: In a series that brought various issues to light, Tara and Karan's friendship was the underlining theme that tied the various subjects together. And it was also the most relatable aspect of the whole series – because our marriages, families, and secrets may or may not be the same, but our friendships sure look like theirs. 
7. When Karan realizes that Tara is upset, he has the perfect solution – food!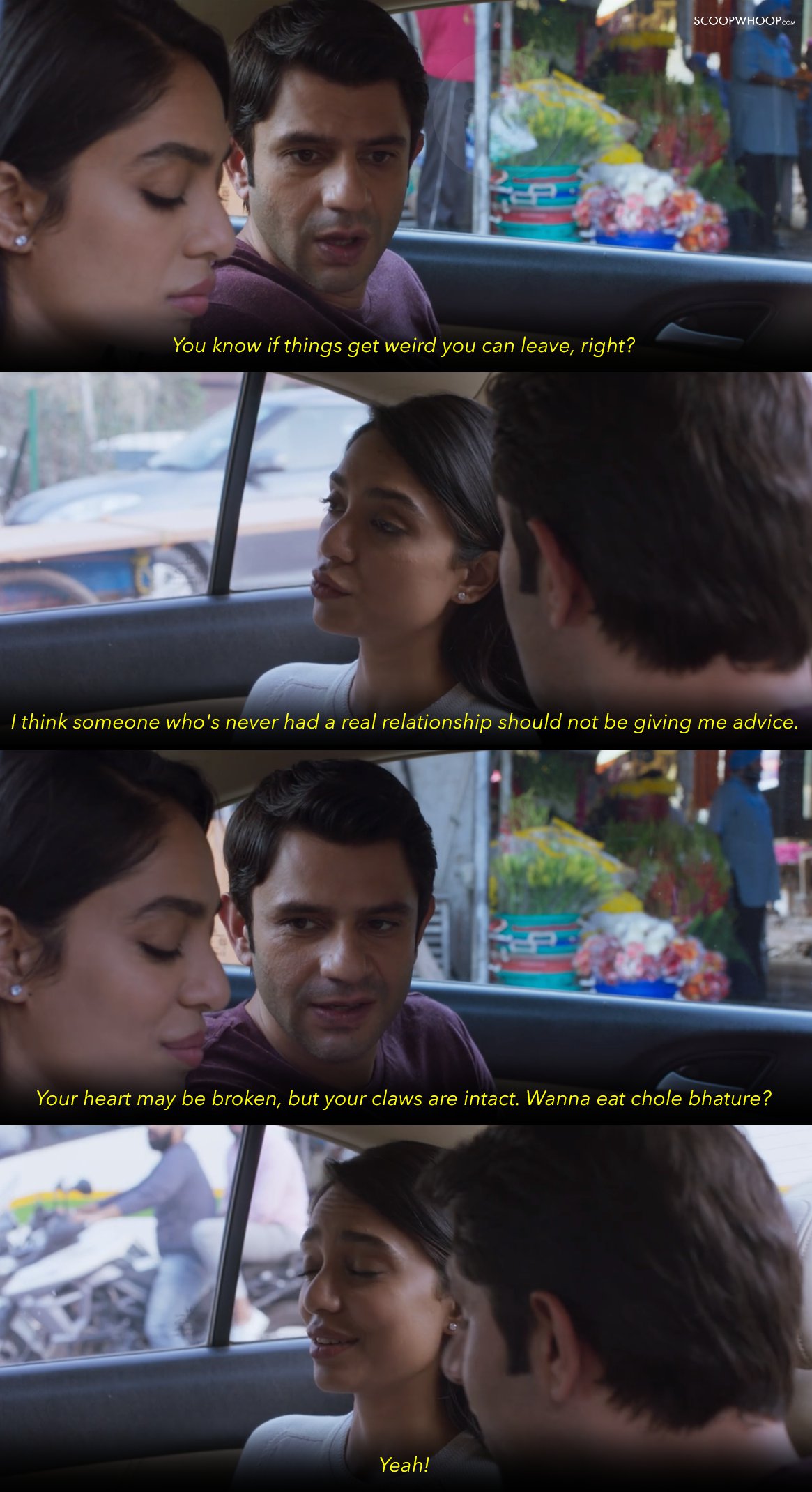 8. When Karan gets released on bail, Tara hugs him, giving no heed to his appearance – because in friendship such things don't matter.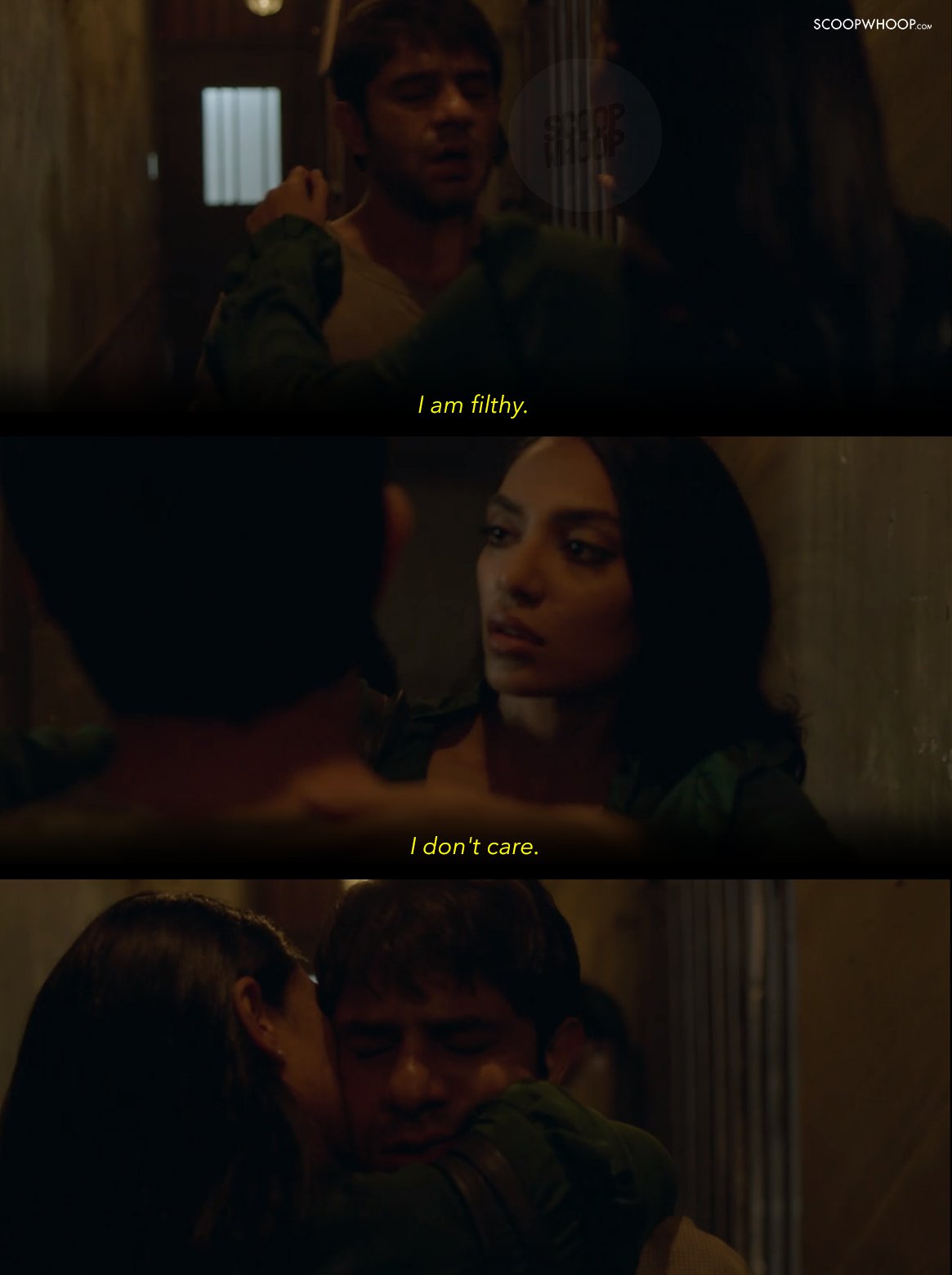 And it's friendship only that makes it easy for the two to even make fun of the serious issues in their lives.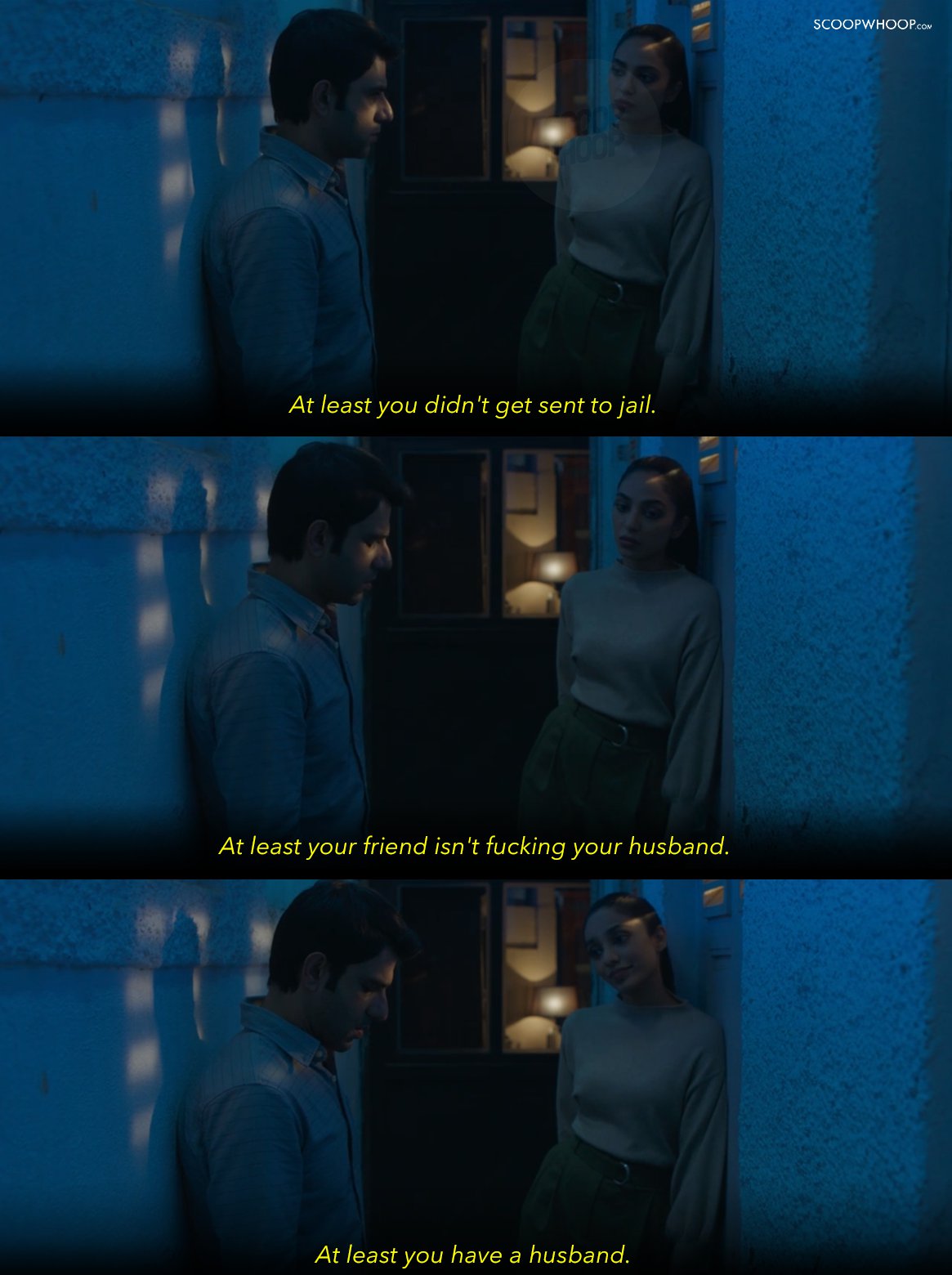 Kota Factory: India's first black and white web series, based on Kota's infamous coaching facilities, also served life lessons that most of us related to. 
9. Jeetu Bhaiya's honest advice acts as an eye-opener for Vaibhav, who realizes that there is more to entrance exams than cramming and cheating.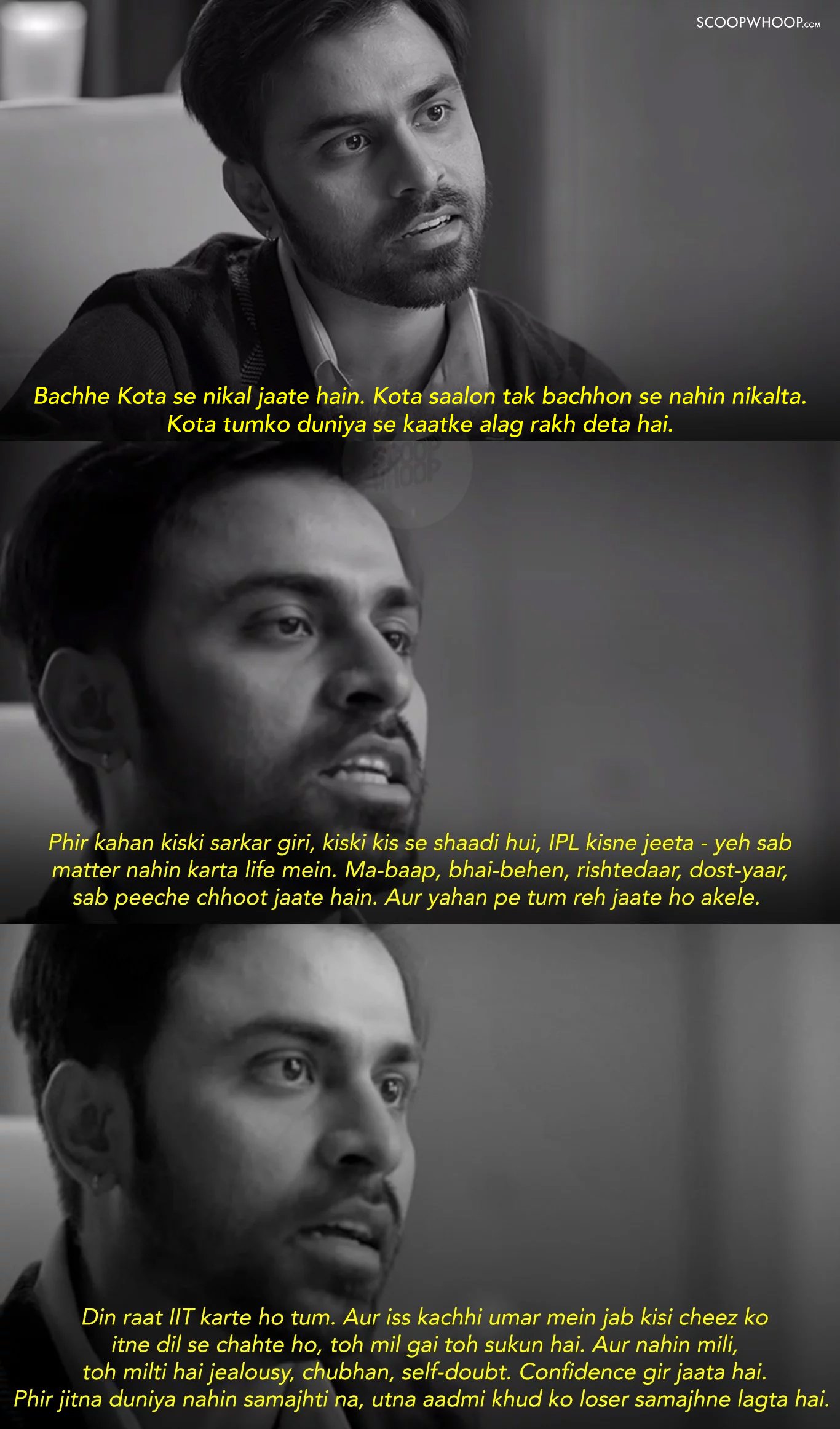 Jeetu Bhaiya's character reminded us of that teacher who turns into a friend and mentor because he genuinely cares about his students. 
10. Vaibhav struggles through feelings of guilt for abandoning his friends for a better institute. And Meena is the one who reminds him that friendship should not be forced or 'duty-bound'. It should just exist.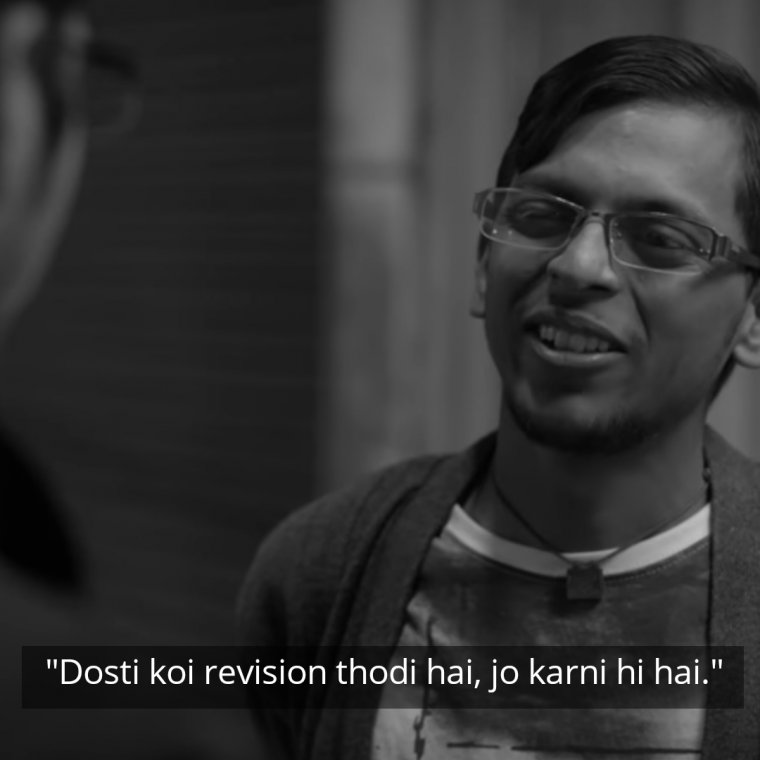 Delhi Crime: Based on the horrific 2012 Delhi gangrape case, the show was an unsettling but important watch. 
11. Chandni lets her mom know that she does not want to continue her education in India. And the reasons she lists for her decision are a brutal reality that women live with.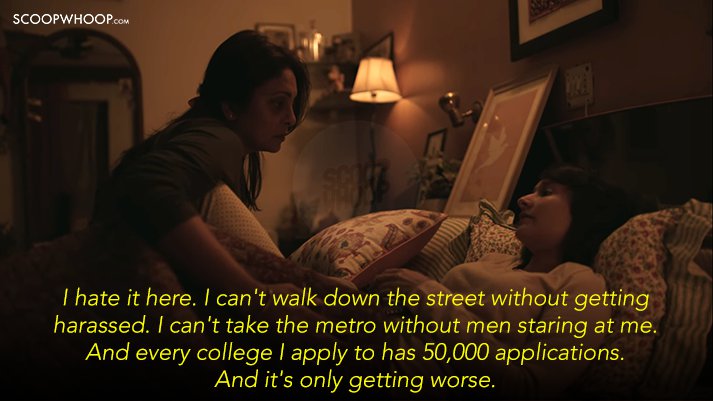 What The Folks S3: In its third season, Nikhil and Anita's relationship moves beyond their in-laws and focuses on their personal issues. 
12. Unlike most Hindi TV shows, Nikhil and Anita actually have a discussion about having kids. Because becoming parents is not the only future that couples can envision.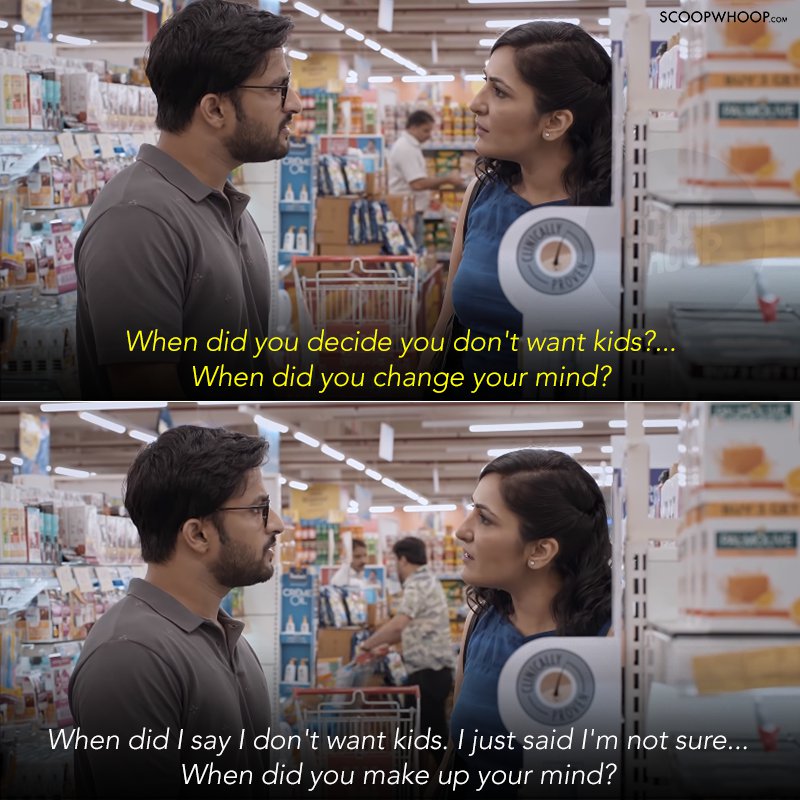 13. Shreya's failed attempts at cooking are a stark reminder that just because we're considered 'adults' does not mean we'll naturally nail 'adulting skills' – like cooking.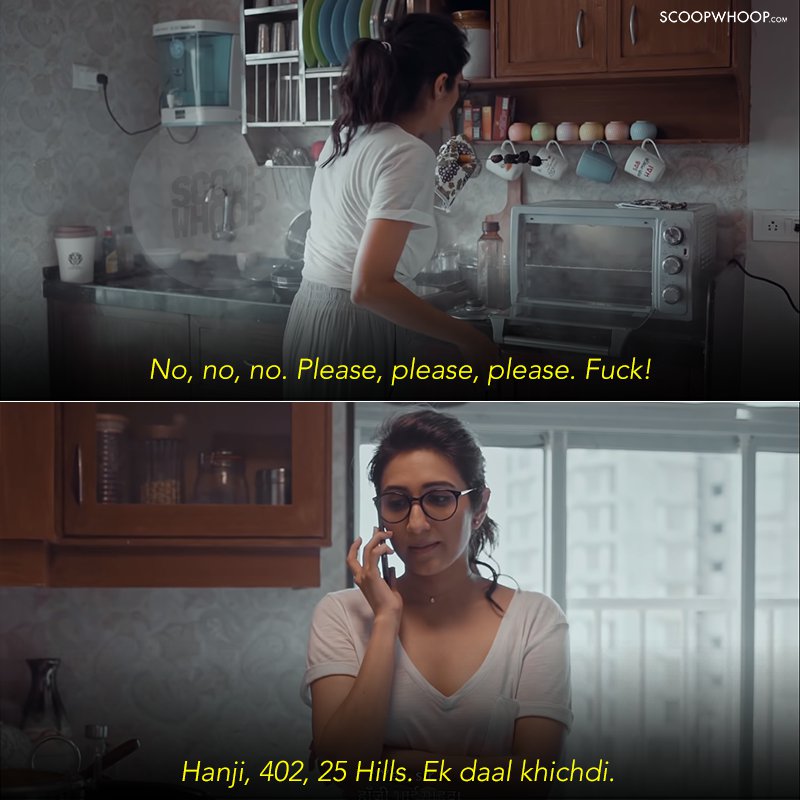 Know of any other moment that had you going, 'it me'? Let us know in the comments section below. 
Find stories on movies and more at ScoopWhoop.com.