With a record-breaking opening at the box office, King Khan's Pathaan has proved that love ALWAYS conquers hate. We all now know that SRK truly is the last of the stars; he's an emotion. But did you notice that the GOAT Bollywood star hardly did any of the usual cliché promotions via reality shows & publicity stunts that celebrities often do before the release of their films?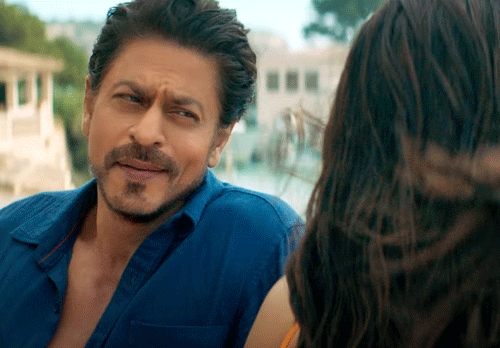 Knowing that he was coming back after a four year hiatus, SRK did not take the usual route. In fact, his powerful affirmation, 'ZINDA HAI,' was enough to draw his fandom towards the theatres and scream their love for him.
Speaking of this, a Twitter user who goes by the handle @mangoisobar suggested that SRK promoting his film via one month of those #AskSRK sessions really need to be taught in Marketing classes.
Read More: 22 Tweets To Read Before Booking Your Tickets For 'Pathaan'
And Twitter agrees!
Read More: The Salute Scene From 'Pathaan' Is So Good, The Film Is Worth Watching Just For That
Brand SRK is the BEST!
Love him, hate him, but one can't stop obsessing about him!
Also Read:
With 'Pathaan', Shah Rukh Khan Has Shown That Love Does Conquer All. I Hope We Remember This
Woman Got Her Heart Rate Spiked Thrice While Watching 'Pathaan