The final episode of Koffee With Karan Season 7 saw four influencers gracing the Koffee couch. Tanmay Bhatt, Danish Sait, Kusha Kapila, and Niharika NM appeared on the finale episode of the show as a jury for the Koffee awards. The influencers took the show by storm and gave us moments filled with laughter, roasts, and even sass.
However, if there was one influencer on the finale episode of Koffee With Karan Season 7 who brought their A-Game to the show, it was Tanmay Bhat. Karan Johar introduced him as "a veteran of stand-up and sketch comedy in India" and Bhat lived up to this introduction.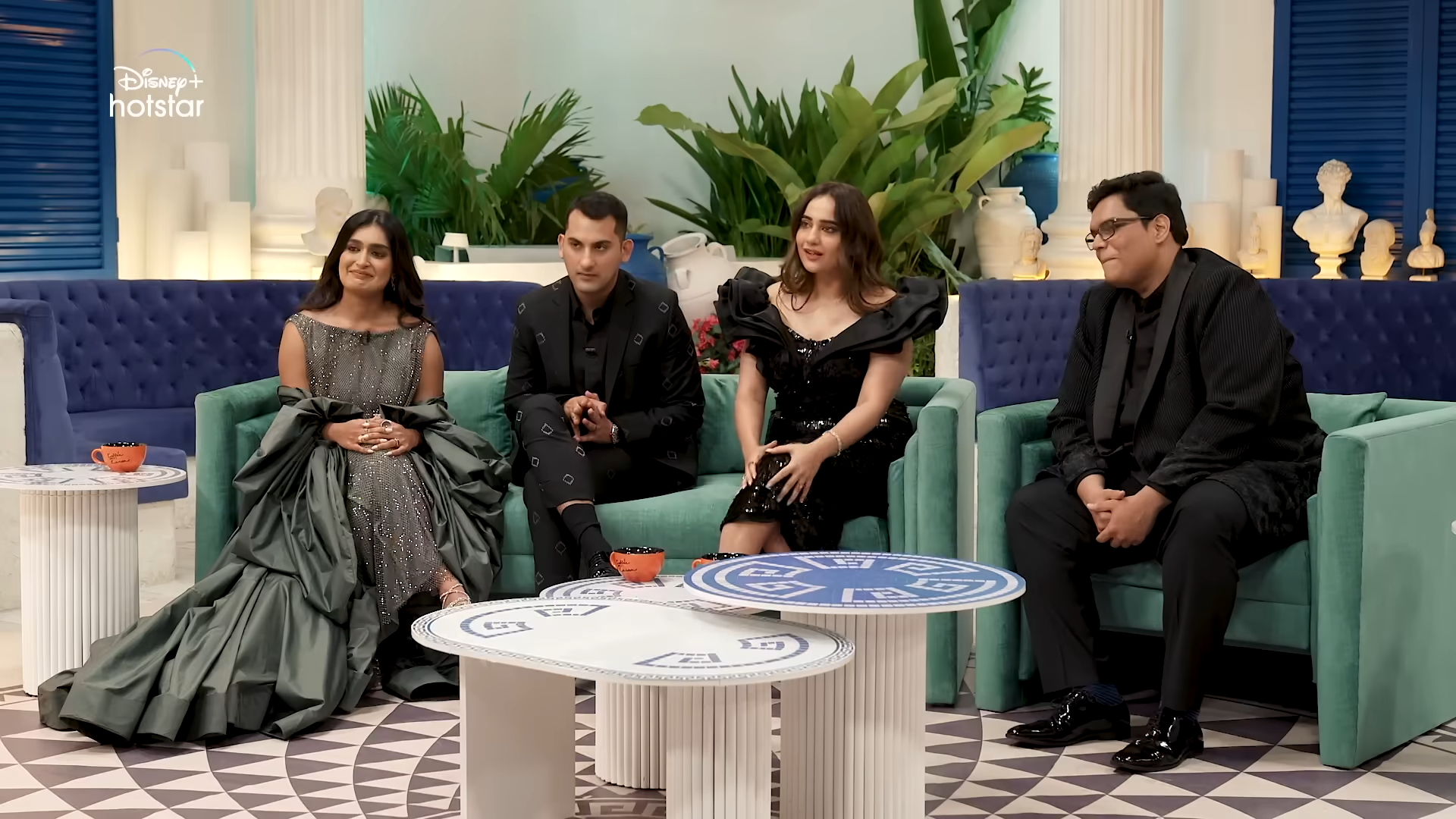 Here are seven moments from the finale of Koffee With Karan Season 7 where the "very caustic and incredibly funny" Tanmay Bhat owned the show and left Karan Johar totally stumped.
1. When the influencers were talking about Karan Johar's relationship, Kusha added that Varun Dhawan supported him during the breakup. KJo revealed that Varun Dhawan knew the person "by default" which led to Tanmay Bhat speculating that maybe the partner was David Dhawan!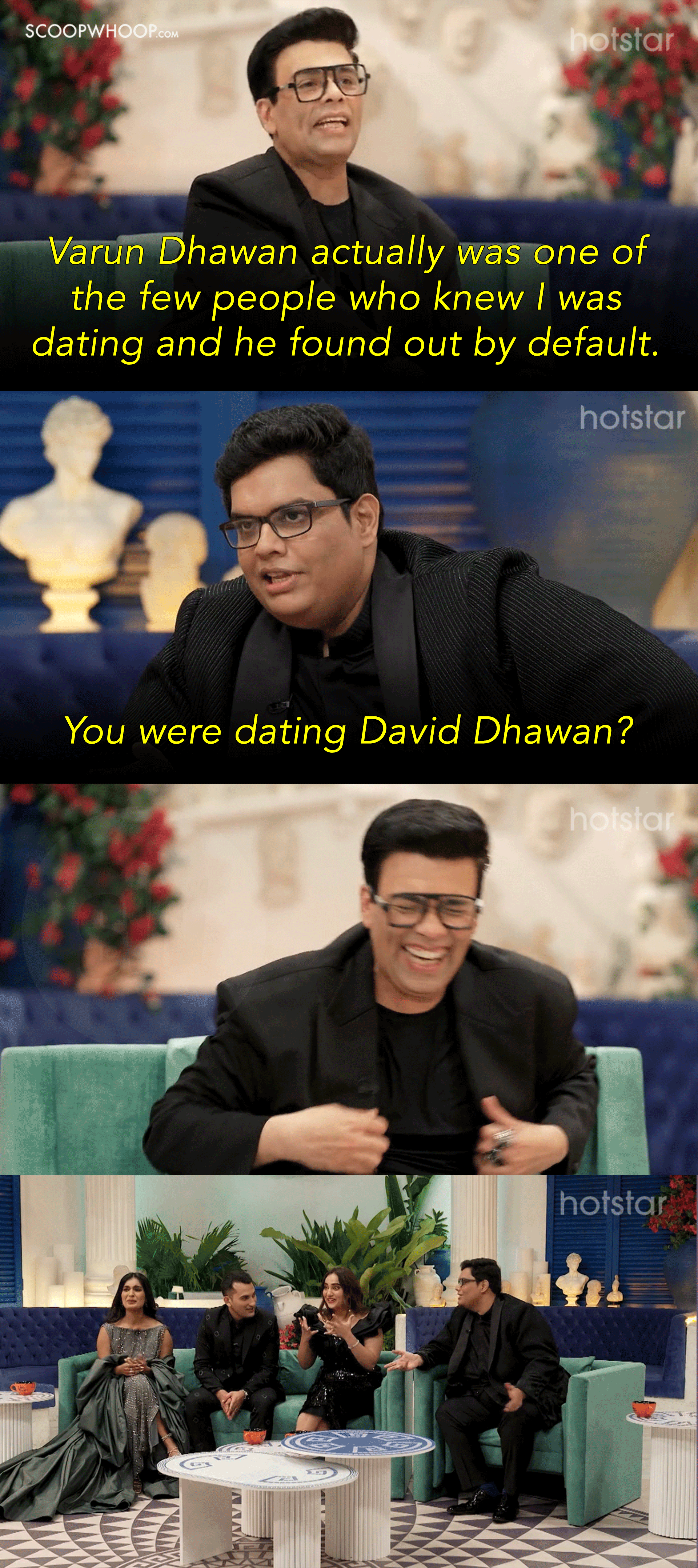 2. When Karan addressed how he often talks about the people's sex lives on the show. That's when Tanmay pulled a UNO reverse card on KJo.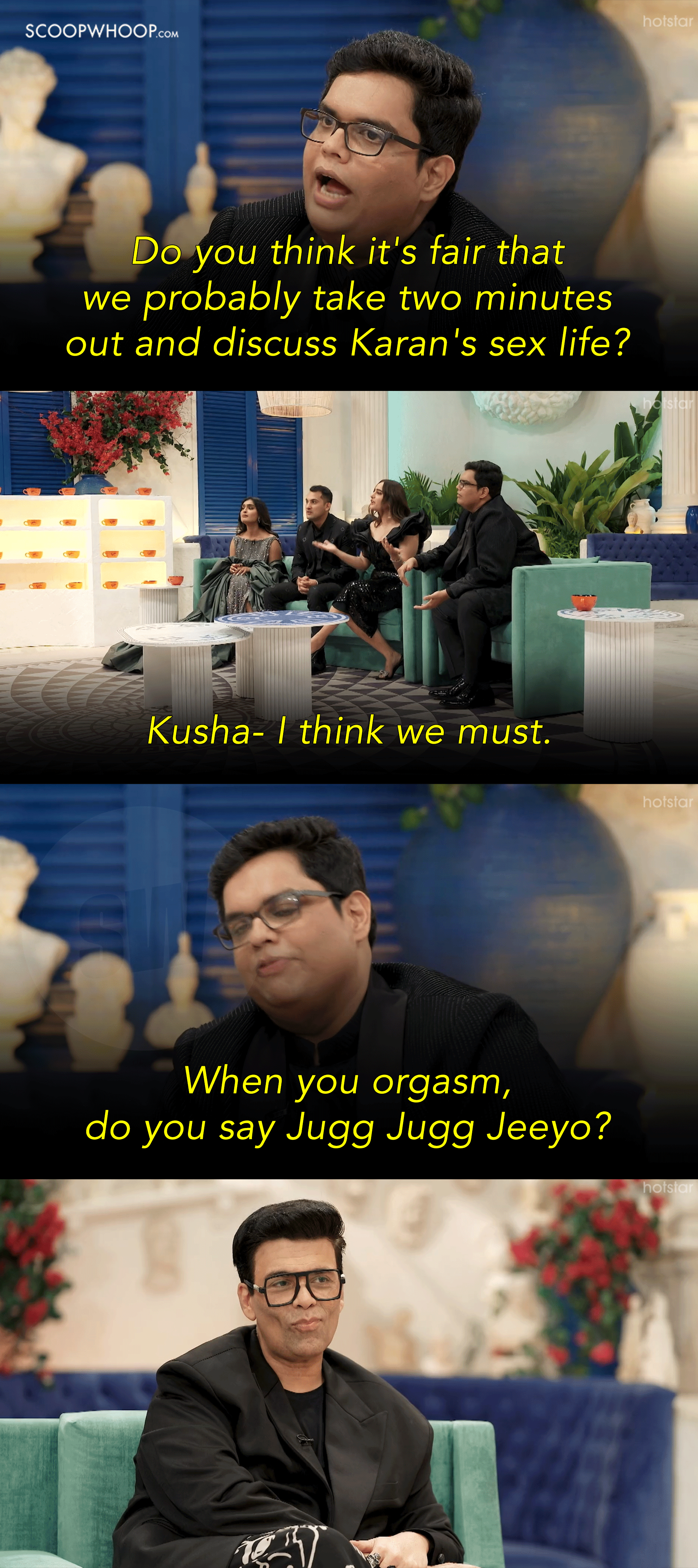 3. When Tanmay took the sex life inquisition a little further and asked him this question.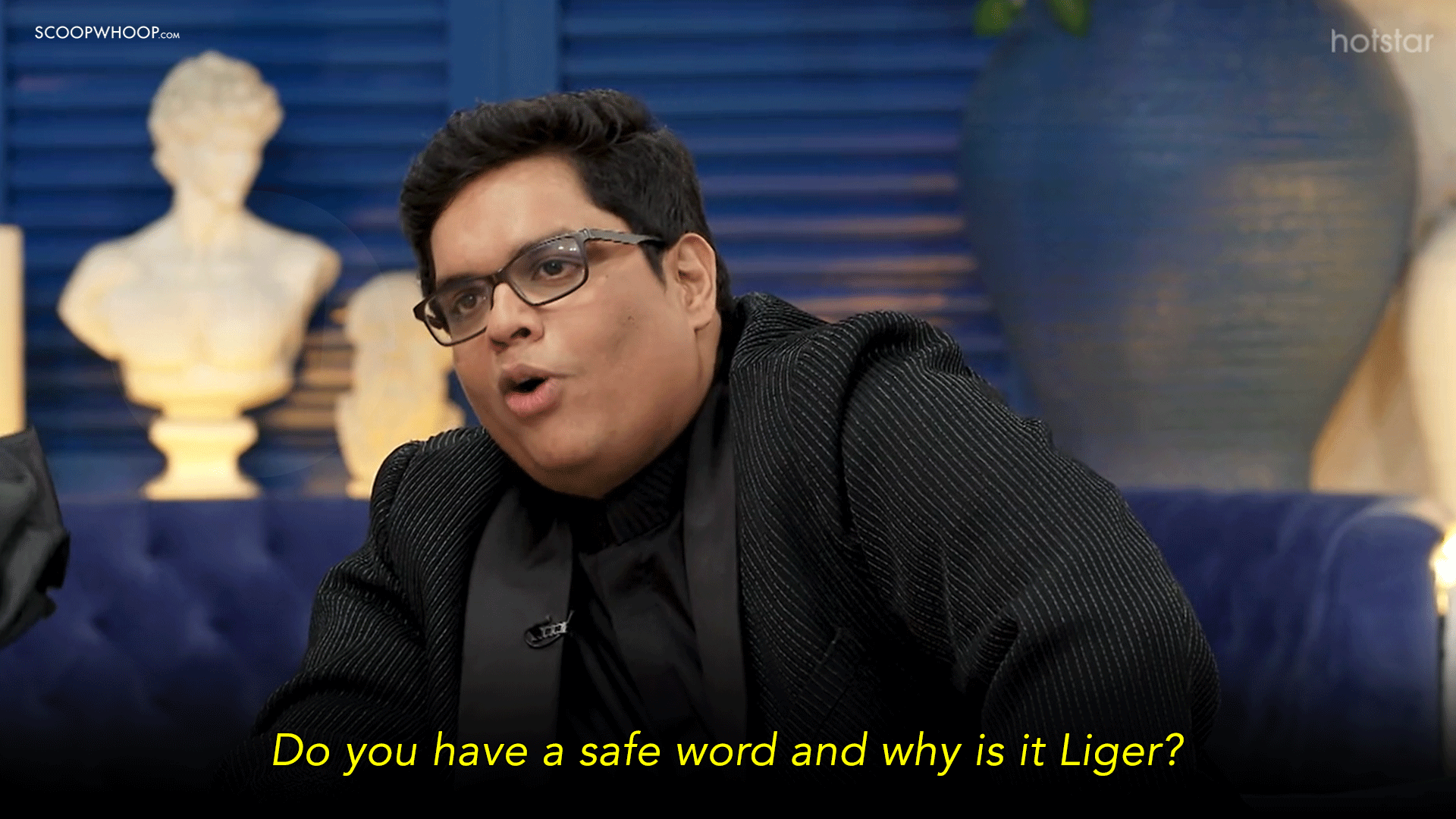 4. When Karan revealed that he only handles the creative part of his business and his friend handles the financial aspect and that led Tanmay to ask KJo some important questions.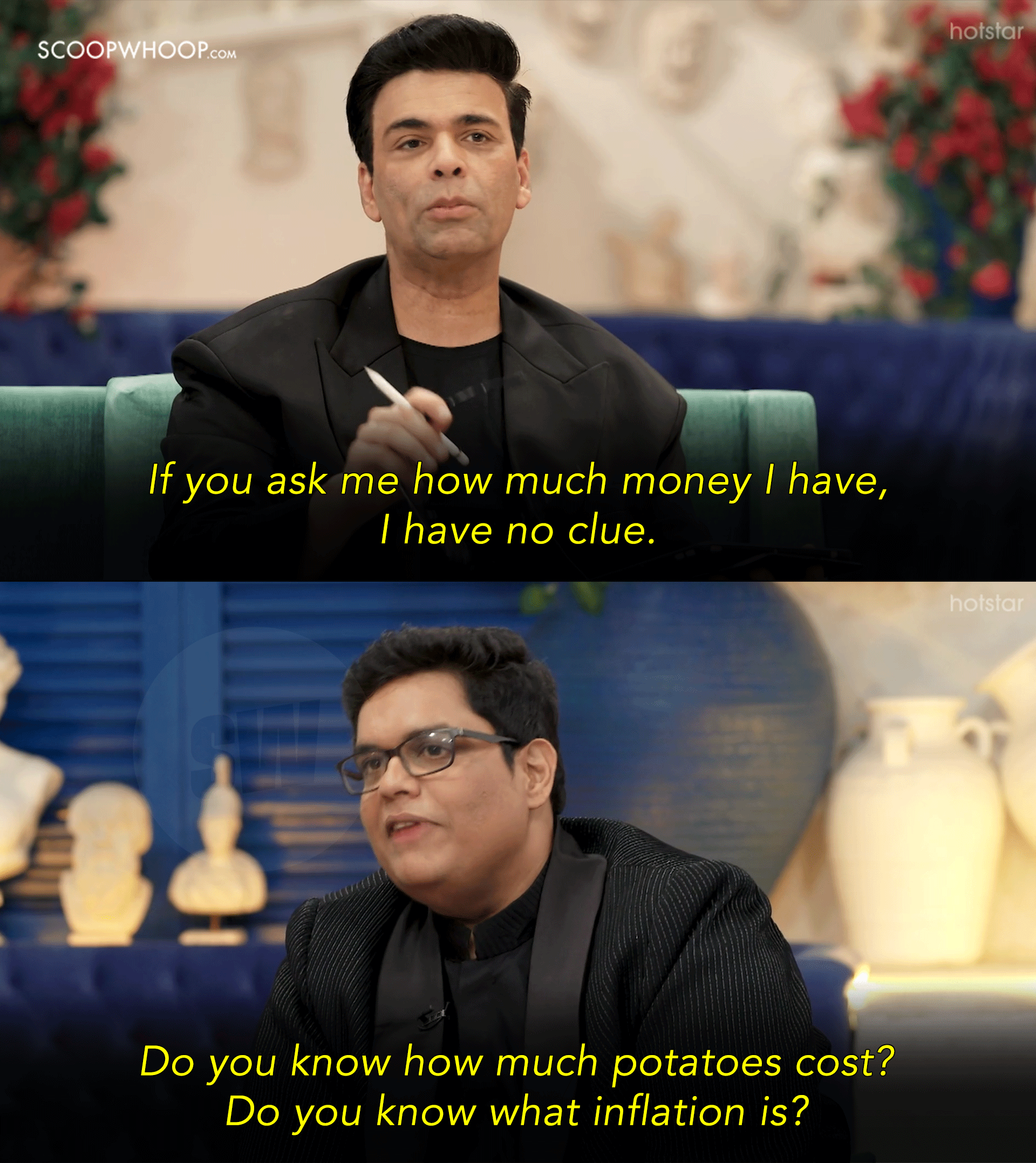 5. When Karan commented on Danish's "ad-hoc" haircut and Tanmay roasted him even further.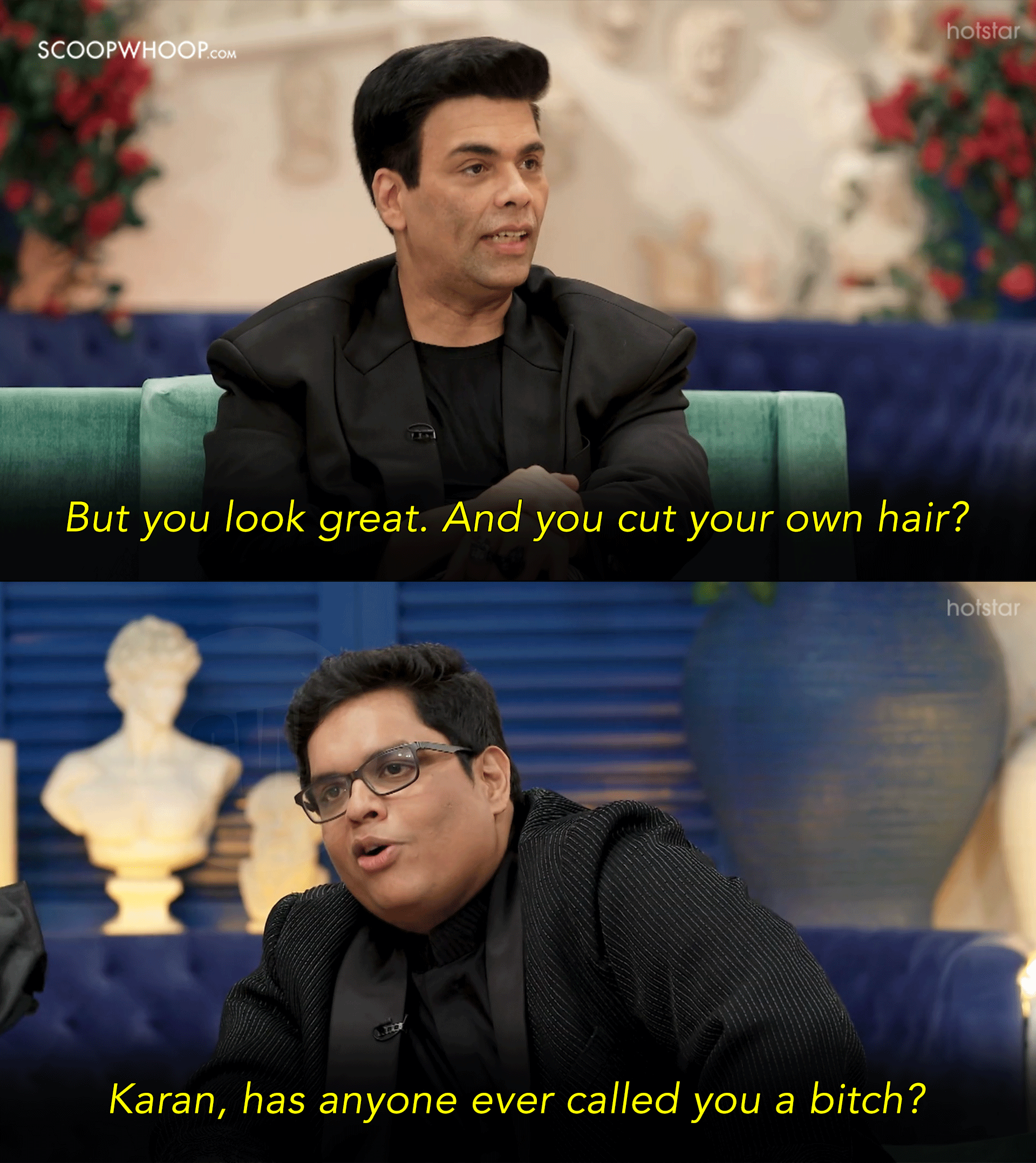 6. When Tanmay roasted KJo for his obsession with taking Alia's name in every episode of Koffee With Karan.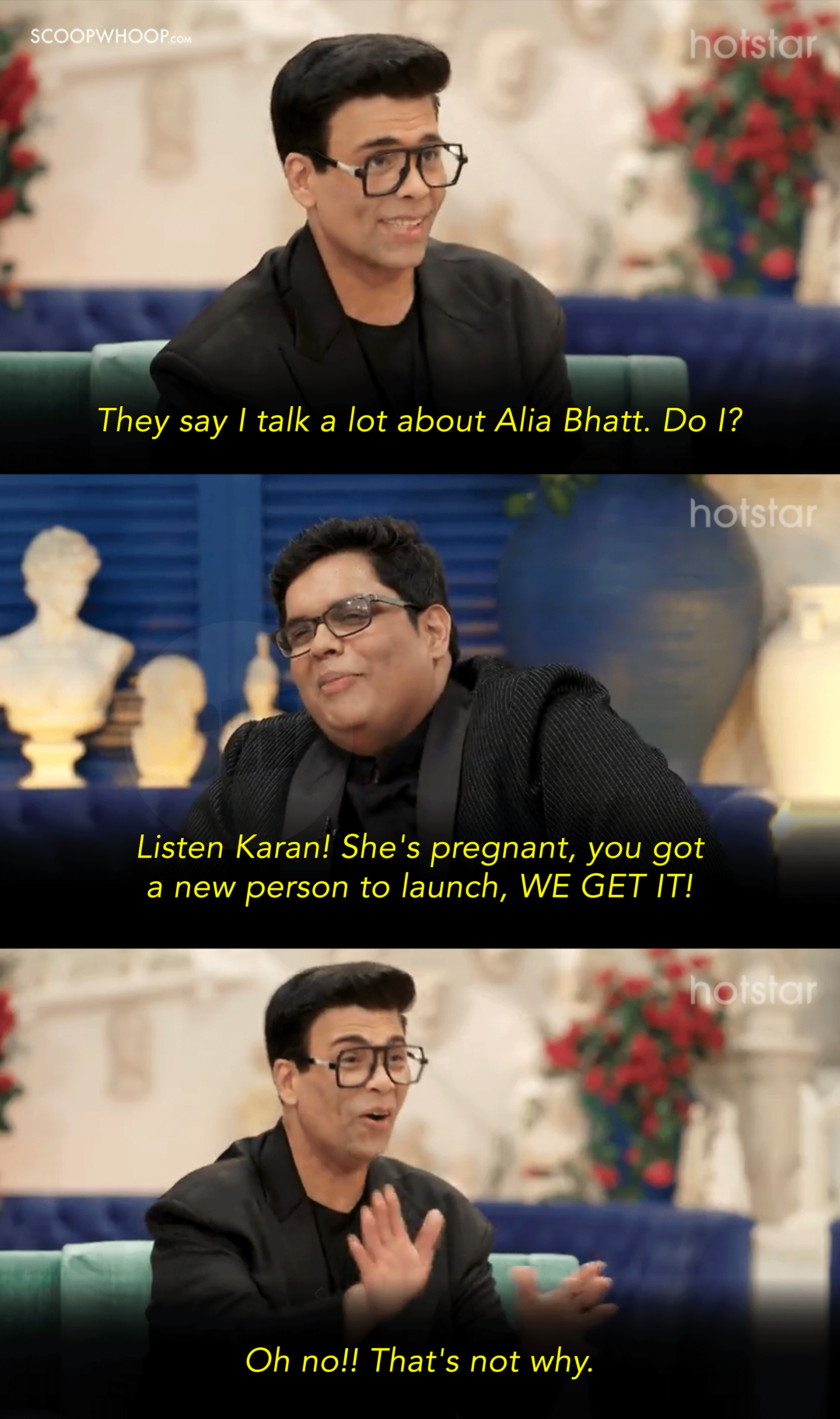 7. When Tanmay took a funny dig and said revealed how KJo is going to choose winners. And like most of us, even they were Ranveer-ified!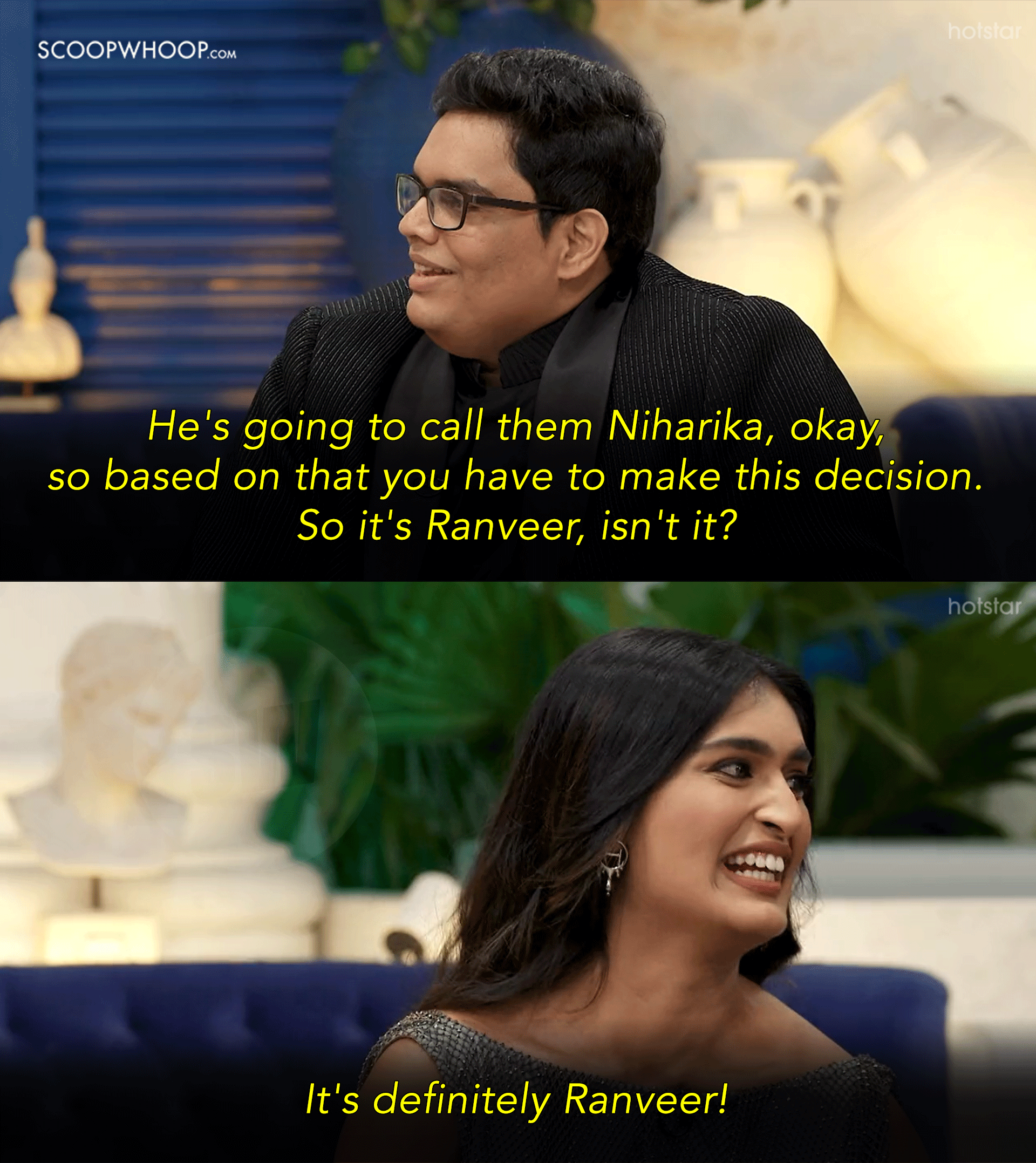 All of these moments got Karan Johar stressed on his own show!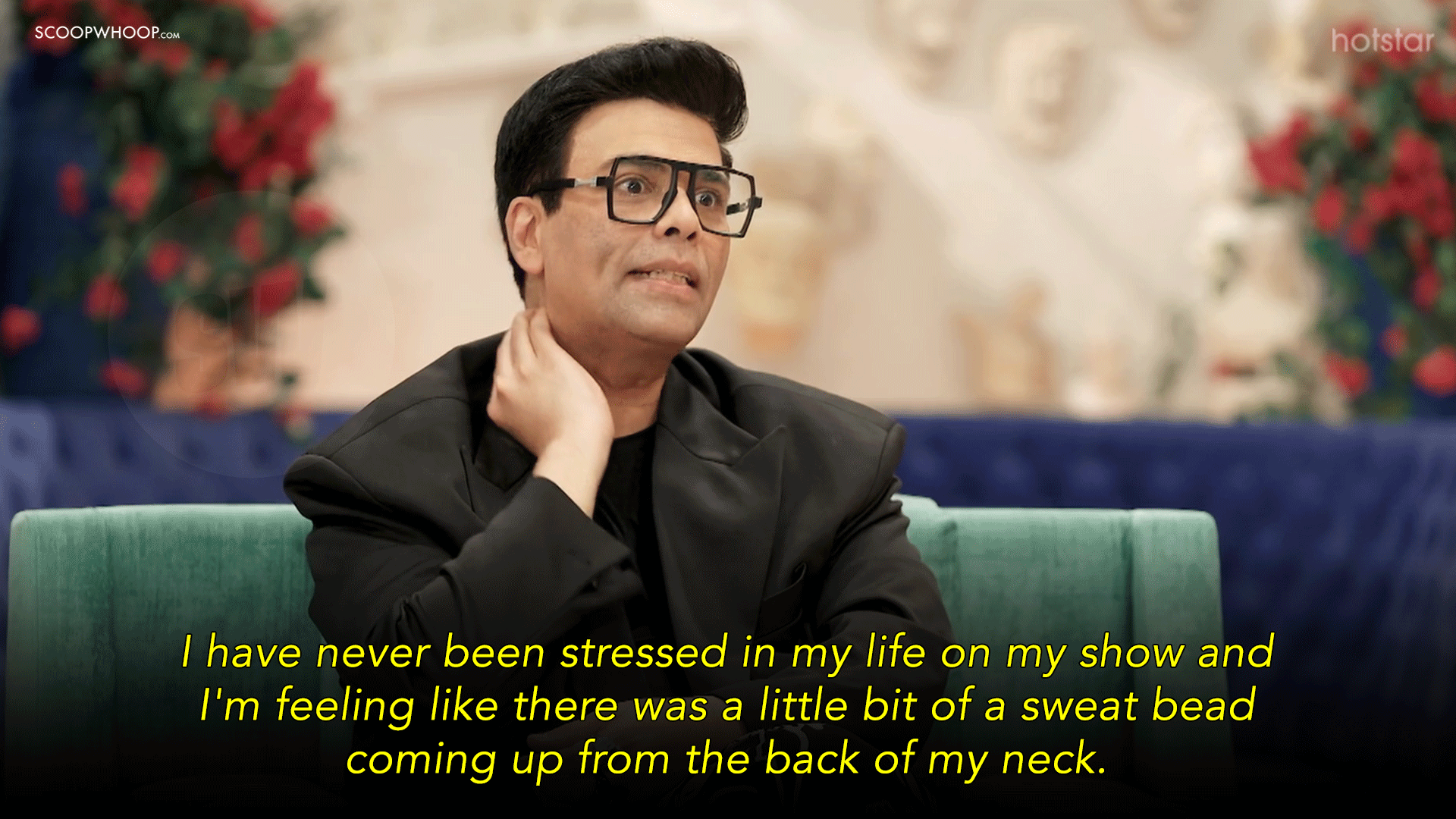 Also Read: 9 Of The Best Moments From Koffee With Karan Season 7 Ft. Tanmay Bhatt, Kusha Kapila, Danish Sait, & Niharika NM
Koffee With Karan Season 7 is sponsored by MyGlamm. For more cool products, you can visit the website here. GLAMM Up Like a Star with a FREE gift.