Noodles don't disappoint. Ever. A staple food in offices, hostels, libraries, and almost every home, this good old noodly delight is the most versatile food that you can spin in your fork and chow down. 
For people who refuse to accept monotony and love to experiment with their food, you can spike it up with beautiful flavours – and it takes almost no effort. We have brought to you different ways in which you can spice up your cup of noodles, and they are as simple as they are lip-smacking.
1. Crack An Egg In It
This recipe breathes live in a cup of ramen noodles. Add a boiled, scrambled, poached, half fried or full fried egg to a bowl of steaming hot ramen. Better still, crack an egg in it and let it cook in the broth for some time. The noodly goodness, mixed with eggs, add a perfect flavour to the dish. To enhance the taste, you can season it with chilli and garlic powder.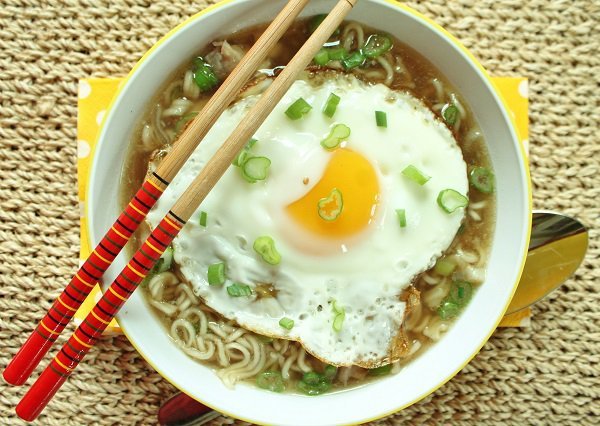 2. Add Some Roasted Chicken 
Thinly sliced meat can be cooked in a matter of seconds. Chicken breast makes for a great candidate. Just roast some pieces of chicken, marinated in lime juice and pepper. Add the chicken pieces to your noodles just before serving it. Slurp the Godly dish away!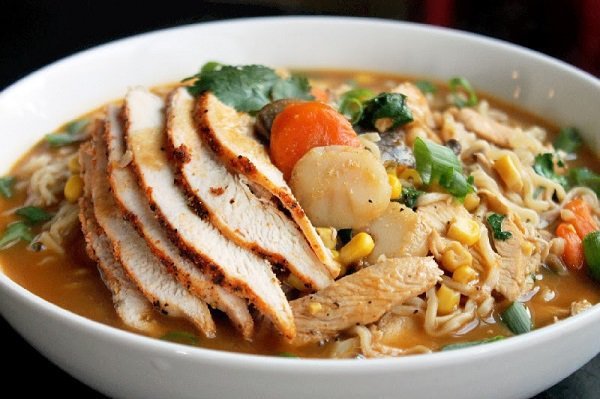 3. Make It With Peanut Butter
Douse the noodles with dollops of peanut butter, throw in some stir-fried sweet potatoes, mushrooms, and red peppers, and mix well. Season it with oregano and onion powder to suit your taste. It almost tastes like a Thai curry, just this touch of Japanese noodles in it, makes for a nice spicy buttery orgy in the mouth. Go ahead, try it out.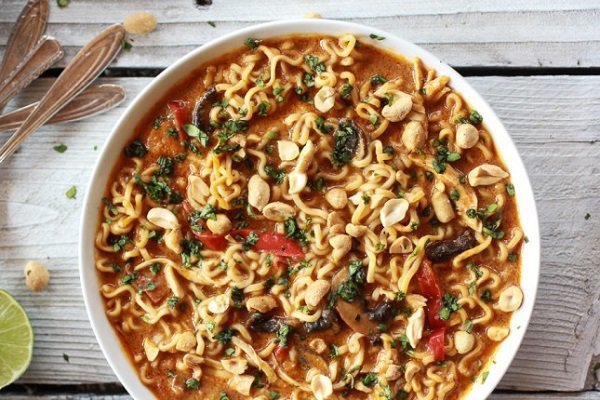 4. Sauteed Mushrooms In Ginger
Saute mushrooms and ginger in olive oil. Add in a dash of spices, like chilli flakes and Italian herbs. Mix it all in your steaming hot cup of noodles and enjoy the delectable noodly goodness it offers. That gingery taste is sure to linger for long.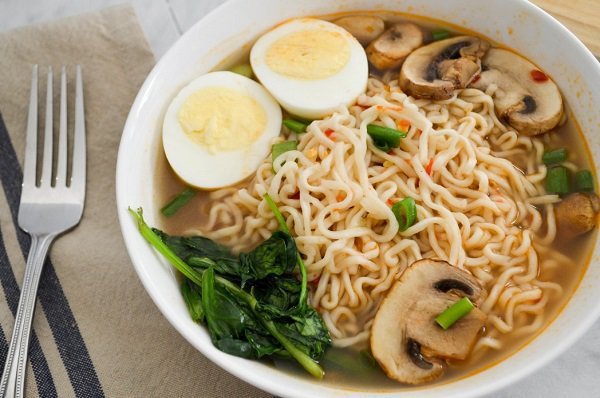 5.  Load It Up With Cheese
Nuke your noodles for around two minutes and add a couple of cheese slices or shredded feta in it. Team it up with garlic mayo or tandoori mayo sauce and indulge in the creamy and heavenly relish that slides smoothly inside your palate. You can sprinkle some chopped spring onions on it for that extra flavour. Not for the weak hearted, this dish comes with a little guilt.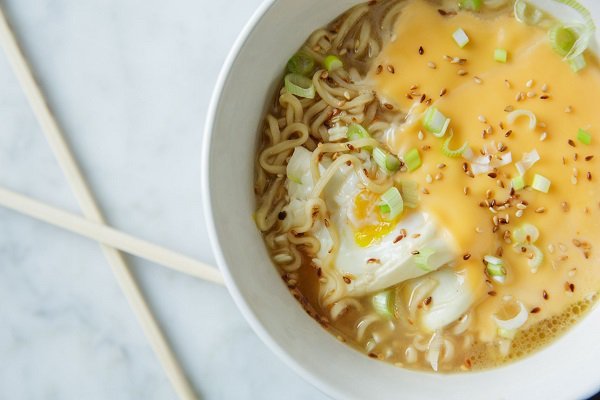 6. Sprinkle In Soy Sauce
Soy sauce enhances flavour and adds balance and complexity to food. Mostly it can bring soul to a cup of noodles. Sprinkle in some soy sauce in your cup of noodles and give it that extra kick of salt and spice.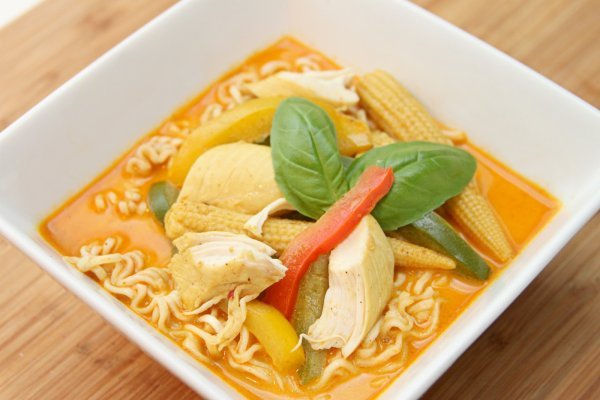 7. Boil It In Broth Instead Of Water 
Buck that trend of boiling it in water and go for boiling it in chicken broth instead. You can add in some garlic sauteed in olive oil. Comforting, rich and beautifully flavoured, go for that tasty spin on the noodles.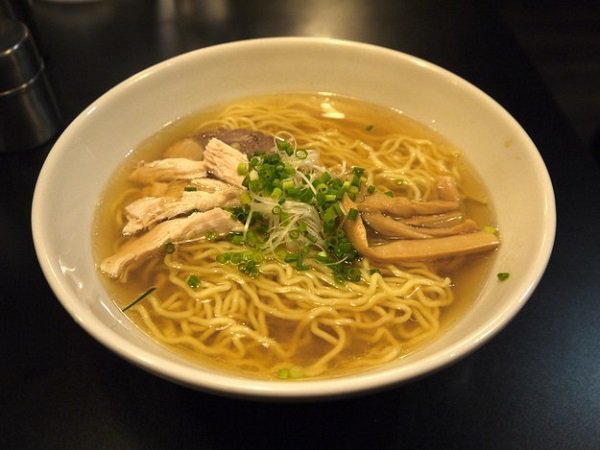 8. Sprinkle Lime Juice On It
If you like to please the tangy and spicy part of the palate, welcome to my side of the world. Just mix it with two tablespoons of lime juice, and, a drop or two of tabasco sauce. A poor man's recipe, yes, but it is sure to never disappoint.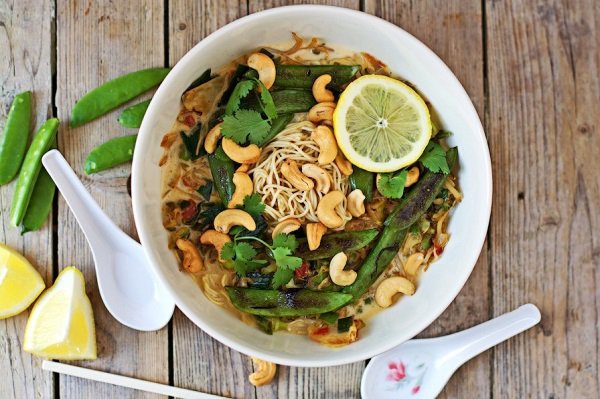 9. Make It With Coconut Milk
Thai it up by cooking your noodles in a mixture of coconut milk along with fish sauce, sugar, and Thai curry paste. In what will be a thick, rich Thai version of noodles, it is a dish that is served only to prepare again. You can add some red bell peppers, mushrooms and celery sticks. This is cooked to please the Gods. Go right ahead with it.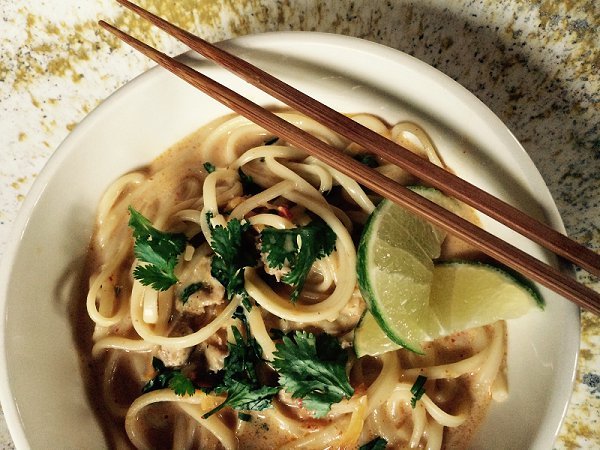 10. Noodles In Chilli Sauce
Saute garlic, onion, bell peppers, spring onions and mushrooms in olive oil, and slosh it in a mix of vinegar and soy sauce. Soak the ramen noodles in this gravy and season it properly. You can also add in some lean meat like chicken breast or tenderloin. This one-pot meal is just the neat kick of spice you were looking for.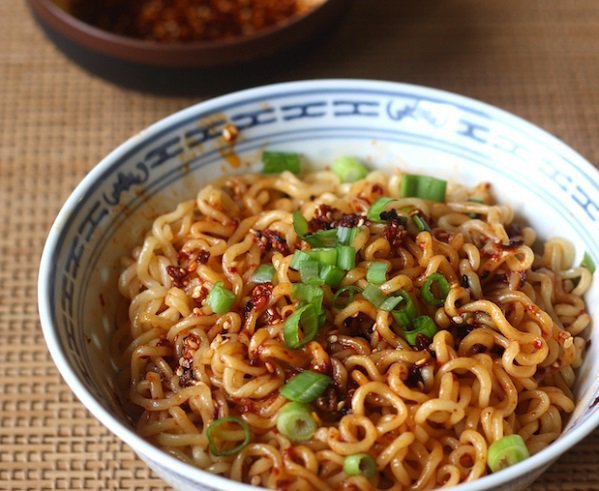 11. Mix It With Pesto Sauce
For days when you are in a hurry but craving for something spicy, or you just turned into a wannabe-couch potato, nuke a cup of ramen in water and mix it with a generous serving of pesto sauce. Go savour the basil and garlic on the noodles. Simple, yet killer.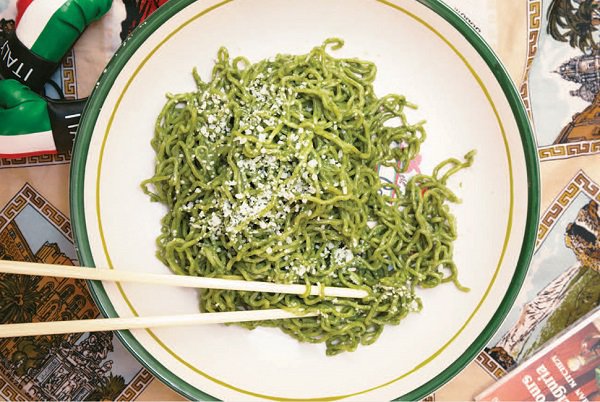 12. If Nothing Else Is Available, Just Add Pepper
At times, keeping it simple is all that it takes to pamper your taste buds. You can choose to overcook your noodles and make it a little mushy. Grind some fresh peppercorns and sprinkle the pepper dust on it. You can add a few dollops of butter and wallow in the noodly delight.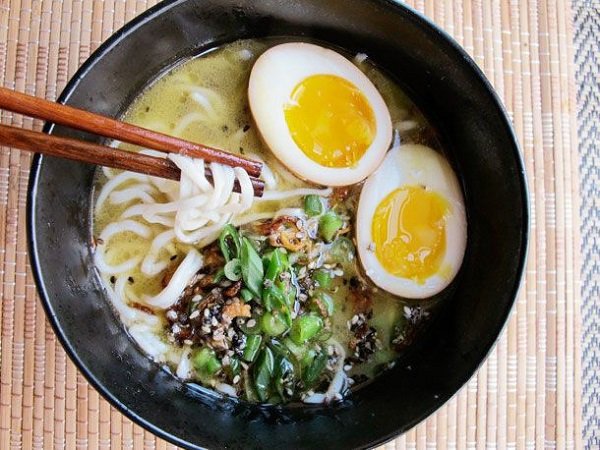 Eat hearty, folks!