It's that time of the year when everyone gets invited to everyone's house. During Diwali, it's really hard to dodge the numerous party invitations we get. Whether we like it or not, we HAVE to go, since Diwali hai yaar. However, just because we can't say no doesn't mean we have to be extra sweet, right? Here are some honest RSVP to some of the cheesiest Diwali invites which are so brutally honest, they are funny:
1. Invitation: "Beta… I'm making gulab jamuns for dessert. I know how much you like them, so you can't say no!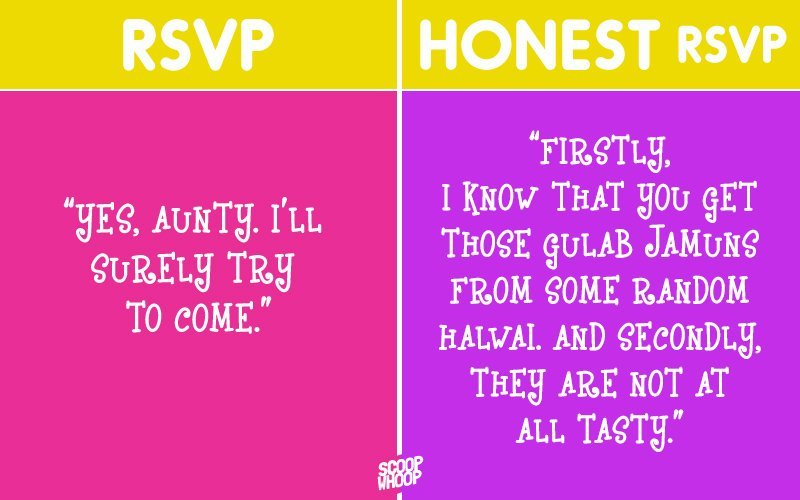 2. Invitation: "You have to come! And be on time because we won't start the cards party without you!"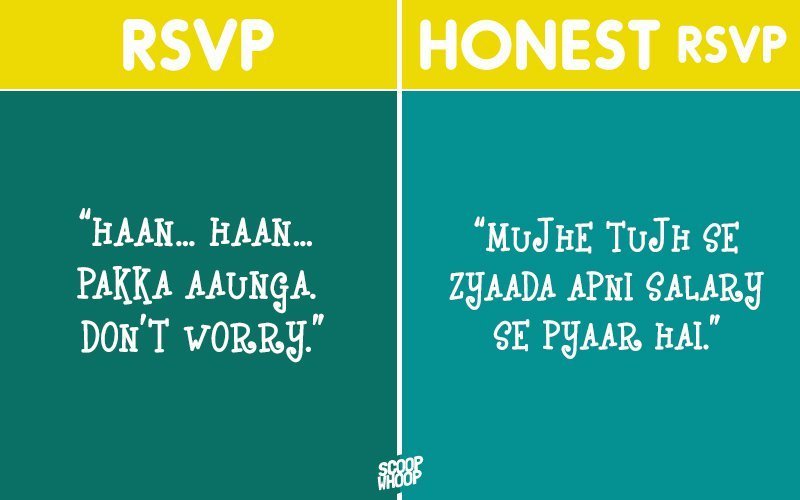 3. Invitation: "Dinner shinner ki formality chodo. Let's do high tea. Ab toh mana maat karna."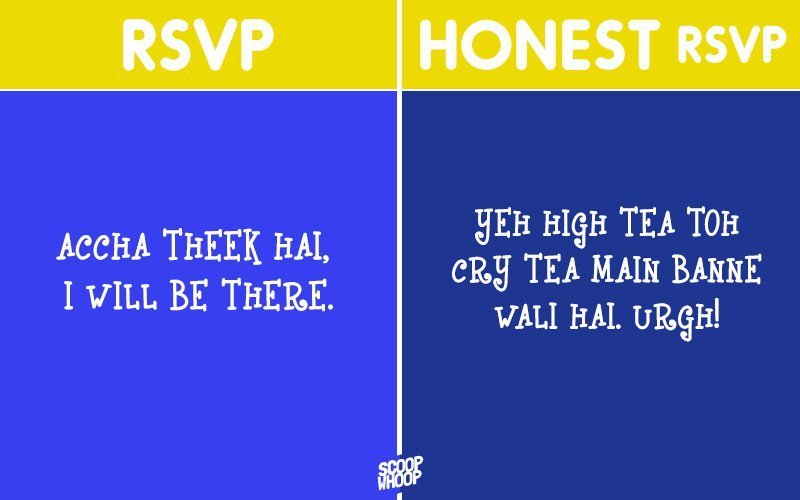 4. Invitation: "Arrey… Bacho ki pehli Diwali hai shaadi ke baad. You have to come.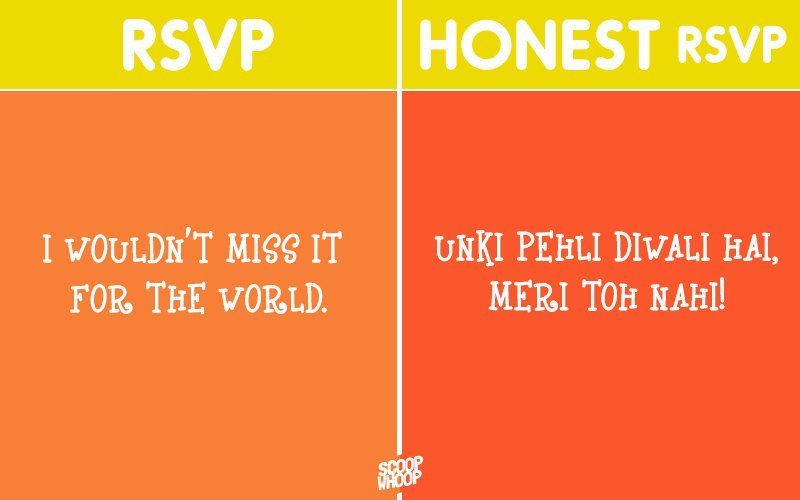 5. Invitation: "Yaar, Diwali party hai, Diwali party. Full on masti kareinge. Bhai, tu bass aajaiyo."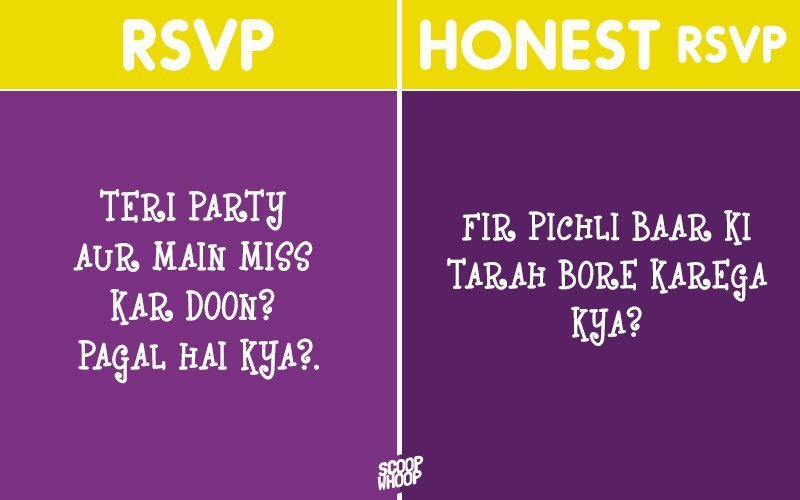 6. Invitation: "I know beta aap ka office hai, but Diwali toh ek bar hi aati hai. Toh aap please aajana."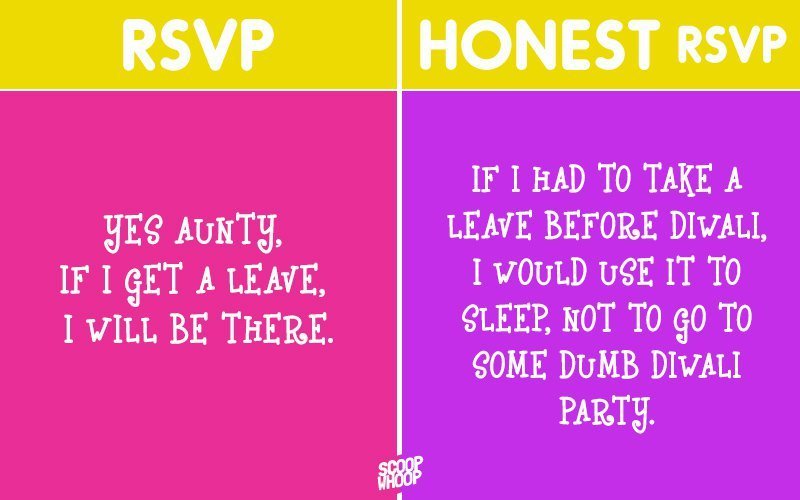 7. Invitation: "7th evening, mere ghar par. Sabko laana hai aapko.Bass, bol diya. No excuses this time."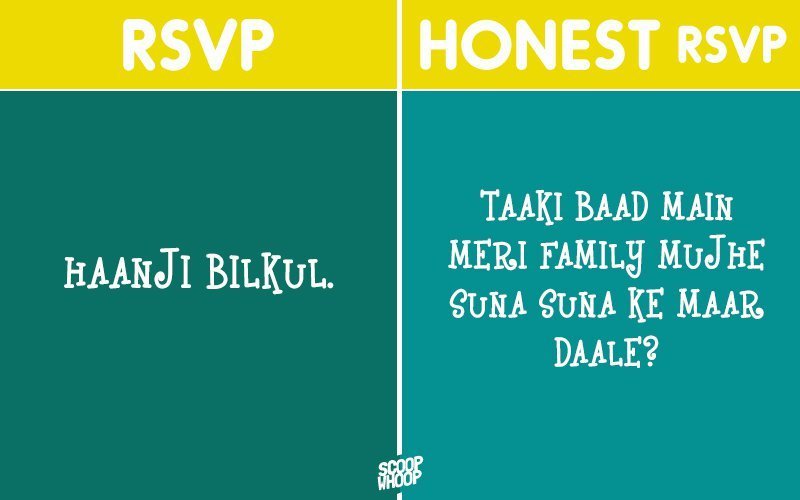 8. Invitation: "Dude, why don't you host a Diwali party at your house. I will organize everything!"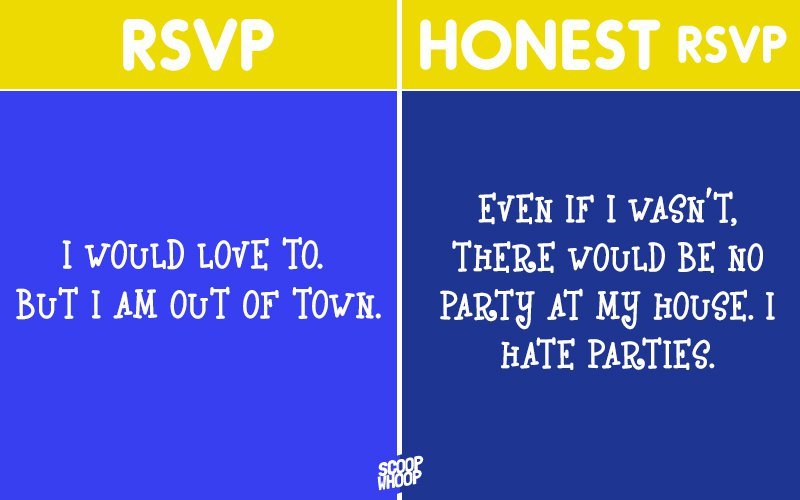 9. Invitation: "Baby, you have to celebrate Diwali at my place this year."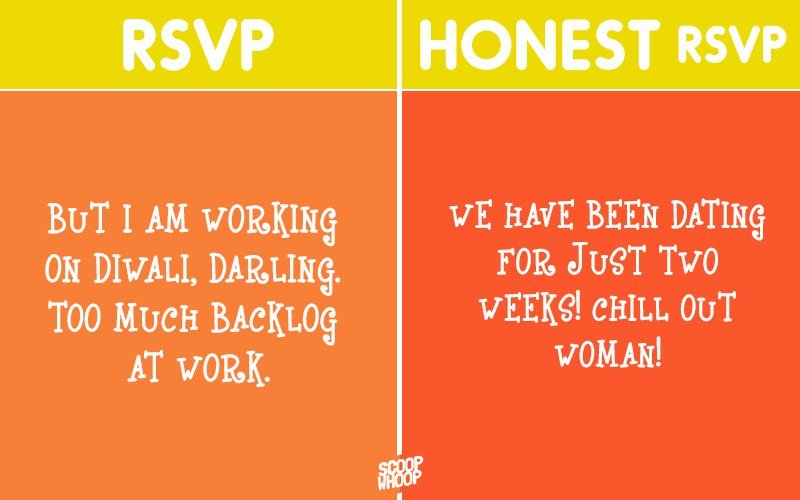 10. Invitation: "Is baar Diwali ki pooja mere ghar par ho gi."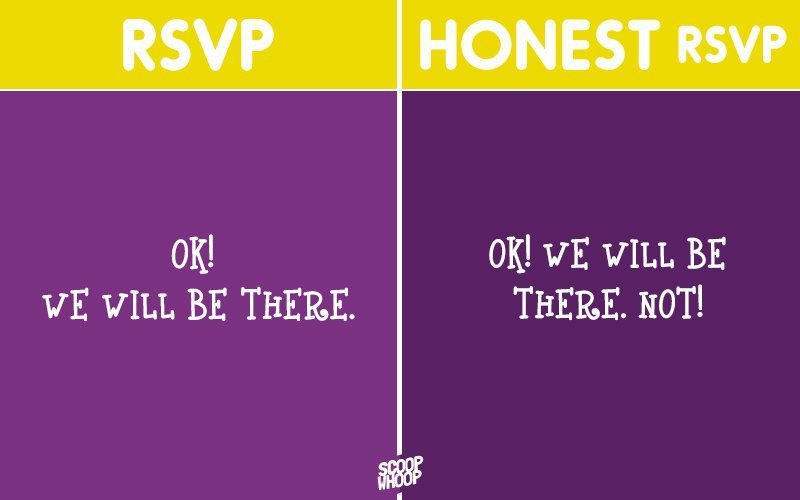 Believe it or not, these are the honest RSVPs you'll get if you are painfully formal with your Diwali invites. So come on, don't be extra sweet, be a little chatpata with these quirky #WhySoSweet invitations from Kurkure .
Designed by Aakansha and Rohit
Sponsored by Kurkure