Ever since the self-proclaimed 'technoking' Elon Musk took over Twitter, the social media platform has been the hot topic of the town, but not really for the good stuff. From absurd polls to the unceasing mass layoffs, Chief Twit has been taking some very callous decisions. But what's viral recently is the exit interview on the Twitter feed.
Apparently, Halli Thorleifsson was a senior director in product design at Twitter. He took to the platform asking Musk if he had been fired after he couldn't access his work computer along with 200 other employees. "Your head of HR is not able to confirm if I am an employee or not. You've not answered my emails," he wrote in the tweet.
Musk responded to Thorleifsson's tweet asking what he had been working on, and a series of follow-up questions followed. Take a look.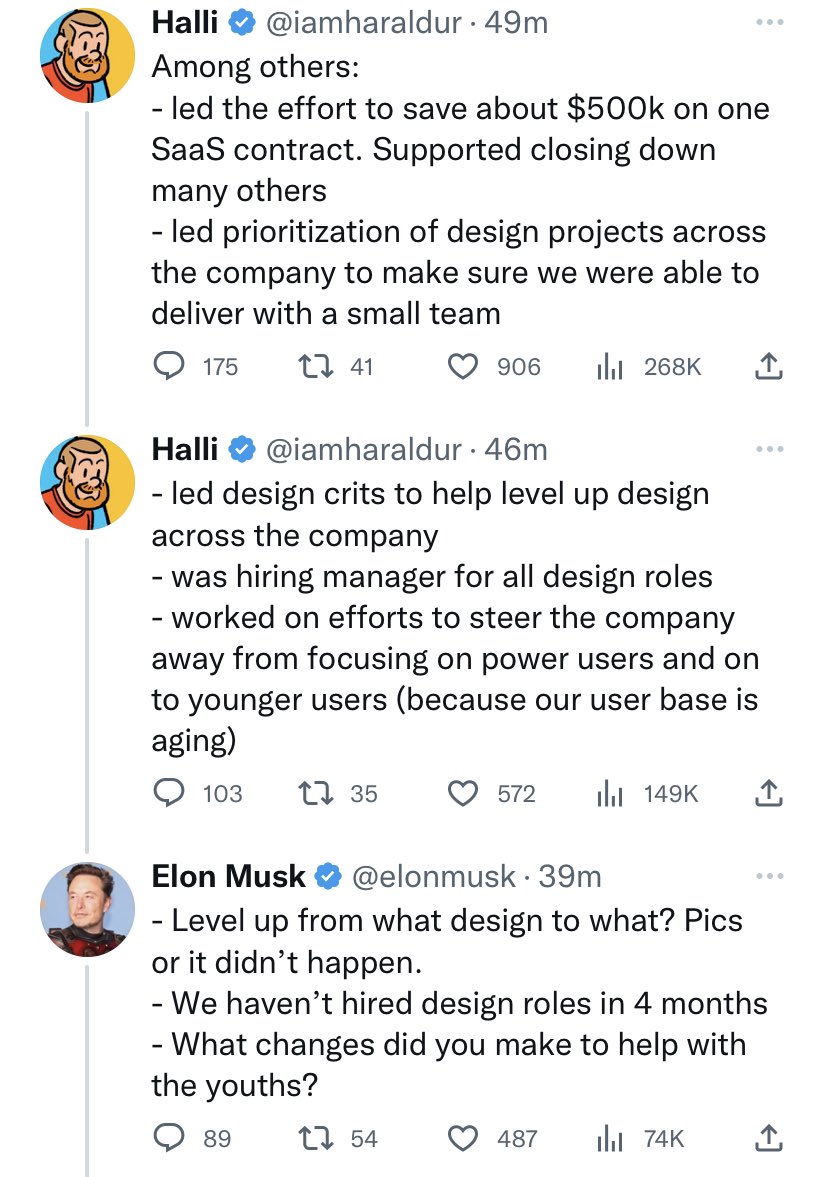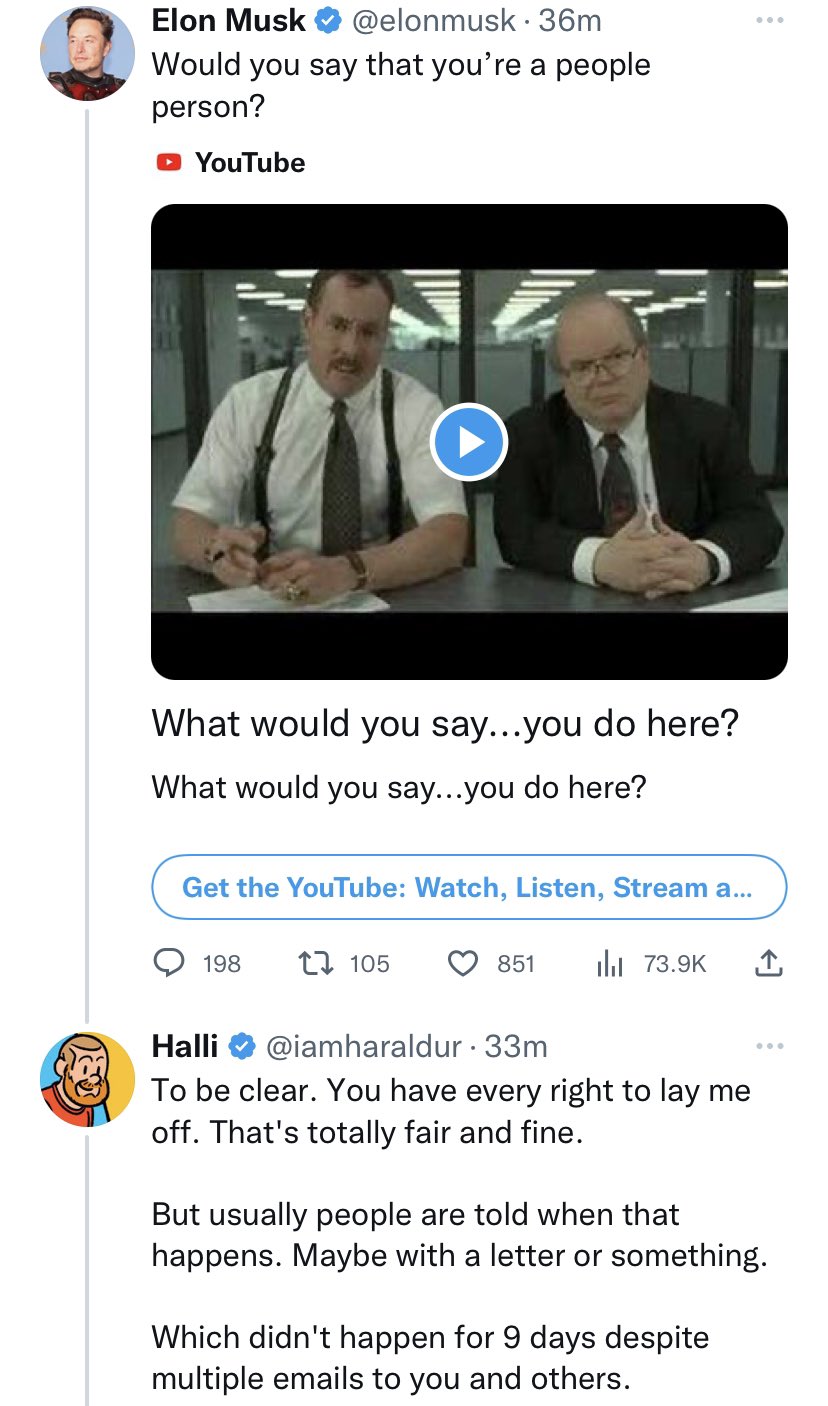 Their exchange ended with Musk tweeting two laughing emojis.
Soon after, HR 'miraculously' confirmed Thorleifsson's layoff, and now he's wondering if he'd receive his share as per contract.
Thorleifsson is an Iceland-based entrepreneur who sold his creative design agency, Ueno, to Twitter in 2021. While talking to BBC, Thorleifsson revealed, "I decided to sell for a few reasons but one of them is that I have muscular dystrophy and my body is slowly but surely failing me." He's anxious that Musk won't honour the contract signed when he sold his company to Twitter.
"This is my retirement fund, a way to take care of myself and my family as my disease progresses. Having the richest man in the world on the other end of this, potentially refusing to stand by contracts is not easy for me to accept," he told BBC.
Naturally, Twitter users are calling out Musk for his utter disregard to human value.
Being a billionaire doesn't mean you're a human. Hence, proved.
You can find the orgininal thread here.
Read more: 10 Reasons Why Elon Musk's Haters Hate Him