AAP chief Arvind Kejriwal took oath as the CM of Delhi along with 6 other cabinet ministers, today, at Ramlila Maidan. 
While a huge crowd gathered at the event, one of the major attractions at his swearing-in ceremony was Aavyan Tomar, the baby who went viral for dressing up as Kejriwal in an AAP rally on the counting day.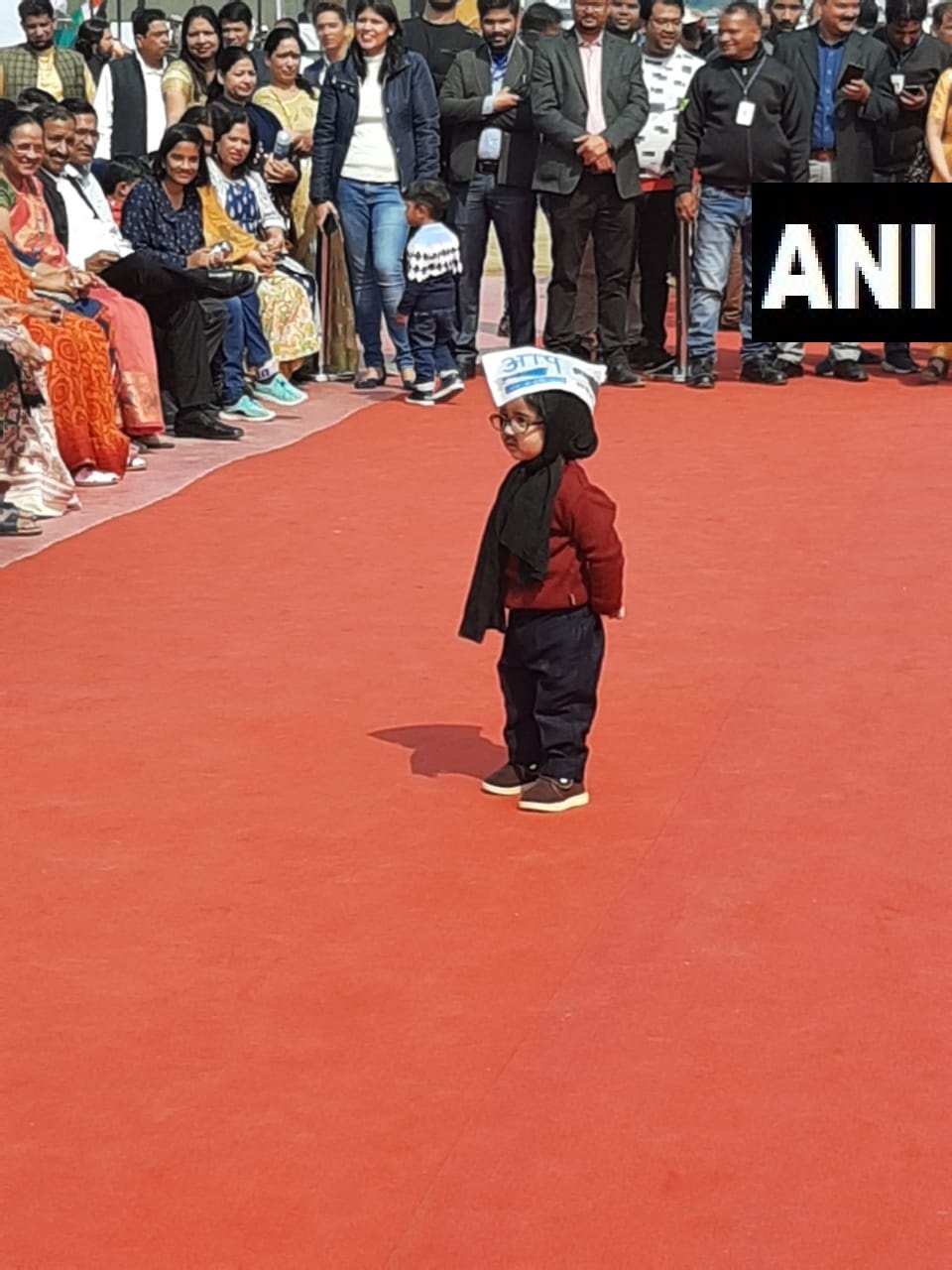 The 'mini mufflerman' certainly caught everyone's attention and was officially invited by AAP for the swearing-in event.
Recently, a video of the adorable little kid from before the swearing-in event was posted on Twitter by a user. In the video, the kid can be seen dancing to 'Lage raho Kejriwal'.
Netizens are loving the video of baby Kejriwal excited and dancing.
The cute little kid has indeed earned a lot of fans over the past few days.