One thing about fashion is a lot many of us don't get the majority of it. Like, what's so stylish about inflatable balloon trousers or potato sack pants or any of the disappointingly flabbergasting fashion trends we've seen emerging over the years. More than anything, they seem utterly ridiculous and funny.
Speaking of which, Zara is selling a shirt with the most random text scribbled on it. Prized at a staggering $49 (around ₹4,000), one side of the shirt reads 'Dilli ki dhoop Dilli', and another reads 'Chawal – elements of voyage'. Take a look: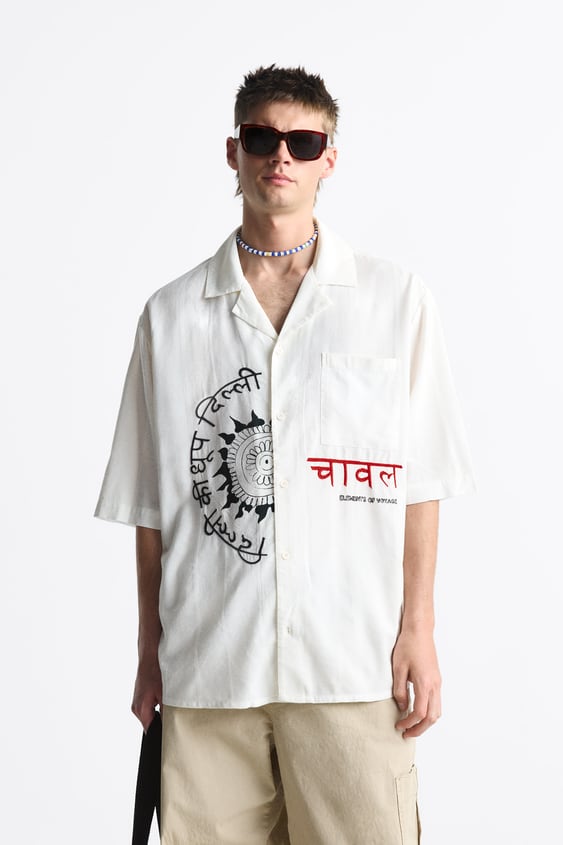 Yes, it doesn't make any sense, but it makes sense why the shirt has become a butt of jokes on the Internet.
People are contemplating 'what on earth this is and why this is' in the most hilarious manner possible. Twitter user Sheel Mohnot (@pitdesi) couldn't help but share the screenshot of the bizarre shirt.
And the Internet is in splits. Here's how people are reacting to the shirt 'lost in translation':
What do you think of this?