India vs Pakistan matches are a much-awaited affair. And things go a notch higher for Indians when the match between these two teams is played on Indian soil. Such is the case right now when we have just three months before the crucial 2023 ICC Men's Cricket World Cup is played at the Narendra Modi Stadium in Ahmedabad, Gujarat.
The India vs Pakistan match is scheduled to be held on October 15. With just three months in hand, people are noticing a sharp spike in the fares of hotels and flights. The prices are skyrocketing and they show no signs of stabilizing or coming down. While people are searching for flight tickets to Ahmedabad, the demand has risen up significantly and that has led to a rise in the price of the tickets.
When we checked the one-way fares from Delhi to Ahmedabad on a popular travel website, the flight prices for October 14 ranged from ₹9K to a whopping ₹24K. On the other hand, the flight for tomorrow costs just ₹2,641.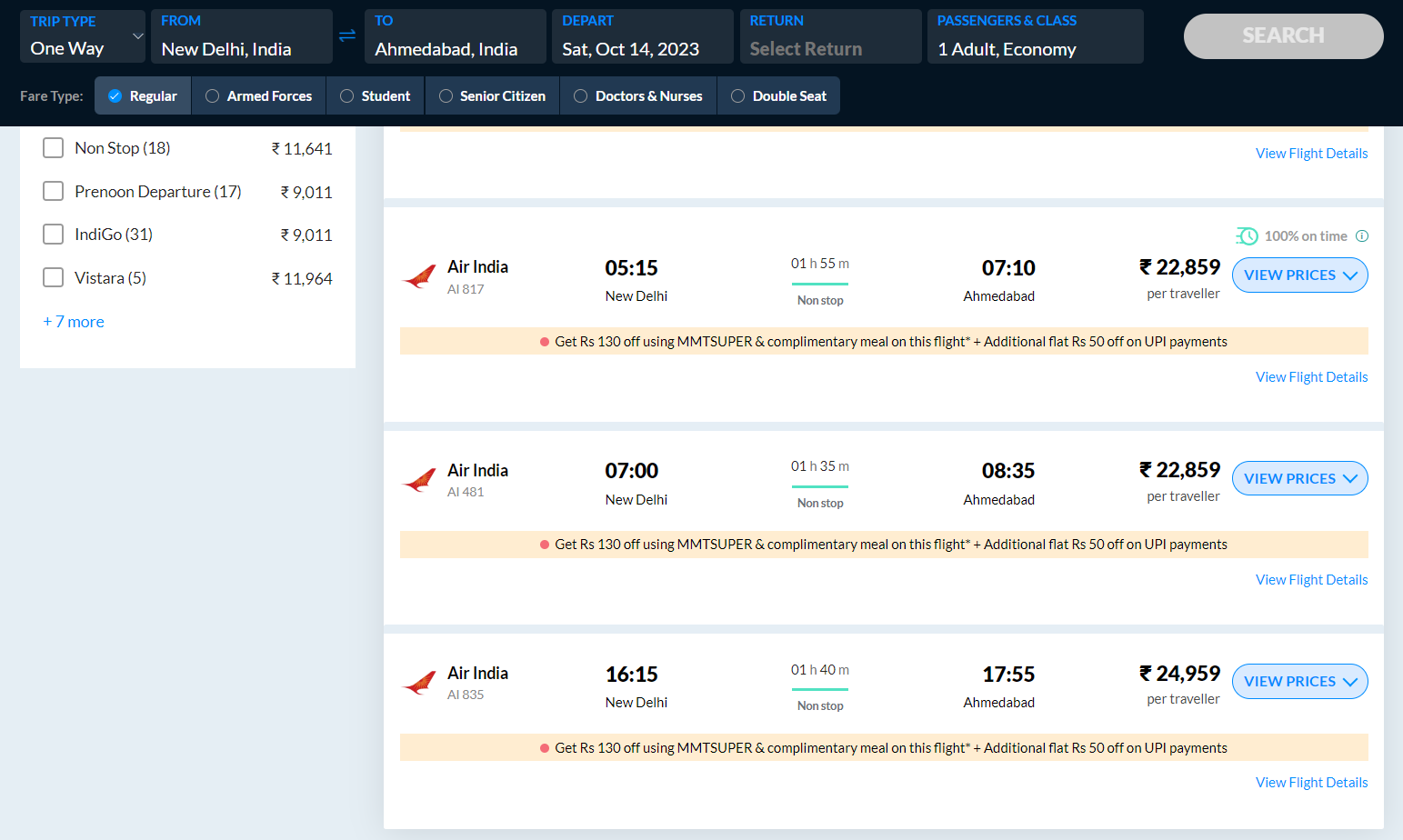 A Times Of India report stated that the flight fares from Delhi and Mumbai to Ahmedabad have registered a fare increase of 203 per cent and 339 per cent respectively.
People took to Twitter to share the insane flight fares from their cities to Ahmedabad. Here's what they had to say.
I mean, who would want to miss an India vs Pakistan match?
Check Out- Sachin's 98, Miandad's Six & Shastri's 5/17. Relive The 10 Greatest India Vs Pakistan Matches