The fact that Rahul Dravid is humble is not news to anyone at this point. If it were not already clear by the way he conducts himself on the field, you have anecdotes from people who have met him at some point in life and were shocked to find that he is actually as down to earth as people claim him to be. If not more. 
One such person took to Twitter to narrate his Dravid story.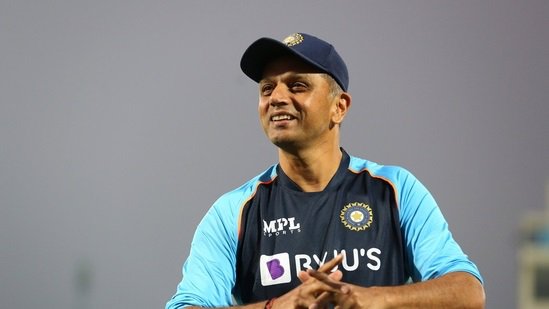 The person, who goes by the name Kashy on Twitter, wrote about an event that was graced by Rahul Dravid – who wanted to be as far from being recognised as he possibly could but his fans just won't have it. 
This was an event where Gundappa Renganath Viswanath, a former cricketer, was talking about his book and Dravid was one of the guests.
When Dravid entered the venue, he took a seat in the last row and so nonchalantly, people couldn't even tell it was him.
Viswanath, on realising that Dravid was there, requested him to come to the front and this is when people gathered around the former India number 3 and started asking him for autographs. 
He gave the autographs, apoligised for not doing it well and then asked them to focus on Viswanath as this was his night.
He posed for selfies too!
You can say that Dravid was just being Dravid there. Here are some of people's reactions to the thread.
Always the kindest.