In a case of irresponsible tourism, a couple from Jaipur paid a hefty price for driving their car over the sand dunes in Ladakh.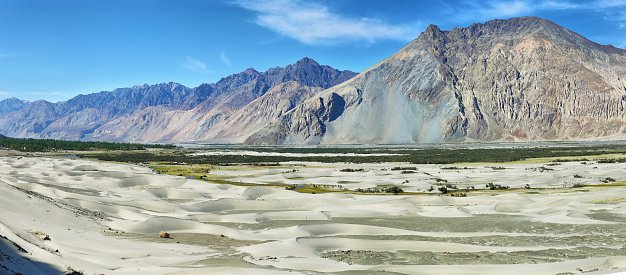 A couple from Jaipur was caught driving their Toyota Fortuner SUV over the sand dunes in Hunder village in Ladakh. Leh Police took note of this and fined the couple. The police took to their Facebook to share the details.

According to a prohibitory order by the SDM in Nubra, cars are forbidden from plying over the sand dunes. "The couple from Jaipur were booked as per law and a bond of ₹50,000 was taken from them. District police Leh requests tourists not to ply vehicles on sand dunes as you damage the natural landscape and violate the prohibitory orders," said the Leh Police.
Netizens called out the tourists for their callous and irresponsible behaviour, while the police was praised for its prompt action.