Indian Matchmaking keeps coming back with new seasons. And each time, it gives us new reasons to not get married at all. For women, it's a reality-check of what we might be signing up for. What I've learned from the three seasons so far, is that, nothing we do, nothing we are, will ever be good enough. Bohot dark ho gaya?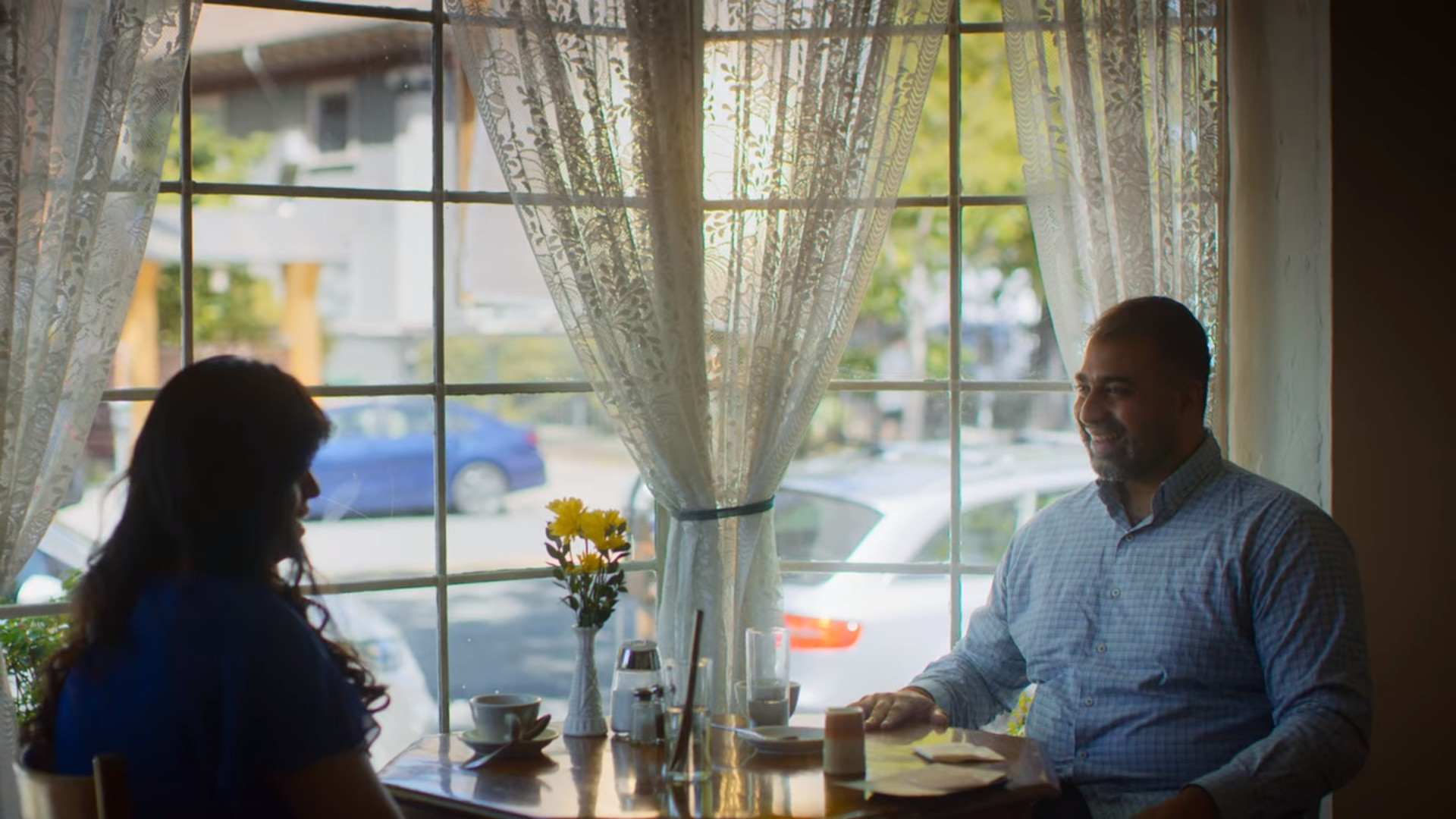 Every new season features new clients that Sima aunty caters to, and the men are specifically problematic – in the sense that they have very particular requirements that are deeply toxic. This time, we have a man named Vikash who has a similar criteria for finding the "girl" of his dreams. Of course, men being picky is not as much a problem for Sima Taparia. He's a self-proclaimed 'life of a party' and wants a woman who can speak Hindi.
He also 'prefers' a Brahmin woman who, as he said, "Would understand the community." Vikash met three matches on the show and was adamant on finding a Hindi-speaking match. Now, everyone wants to end up with someone they like, and there's no denying that we all have an imaginary check-list even if we don't know it exists. However, it's the male entitlement here that makes one irk.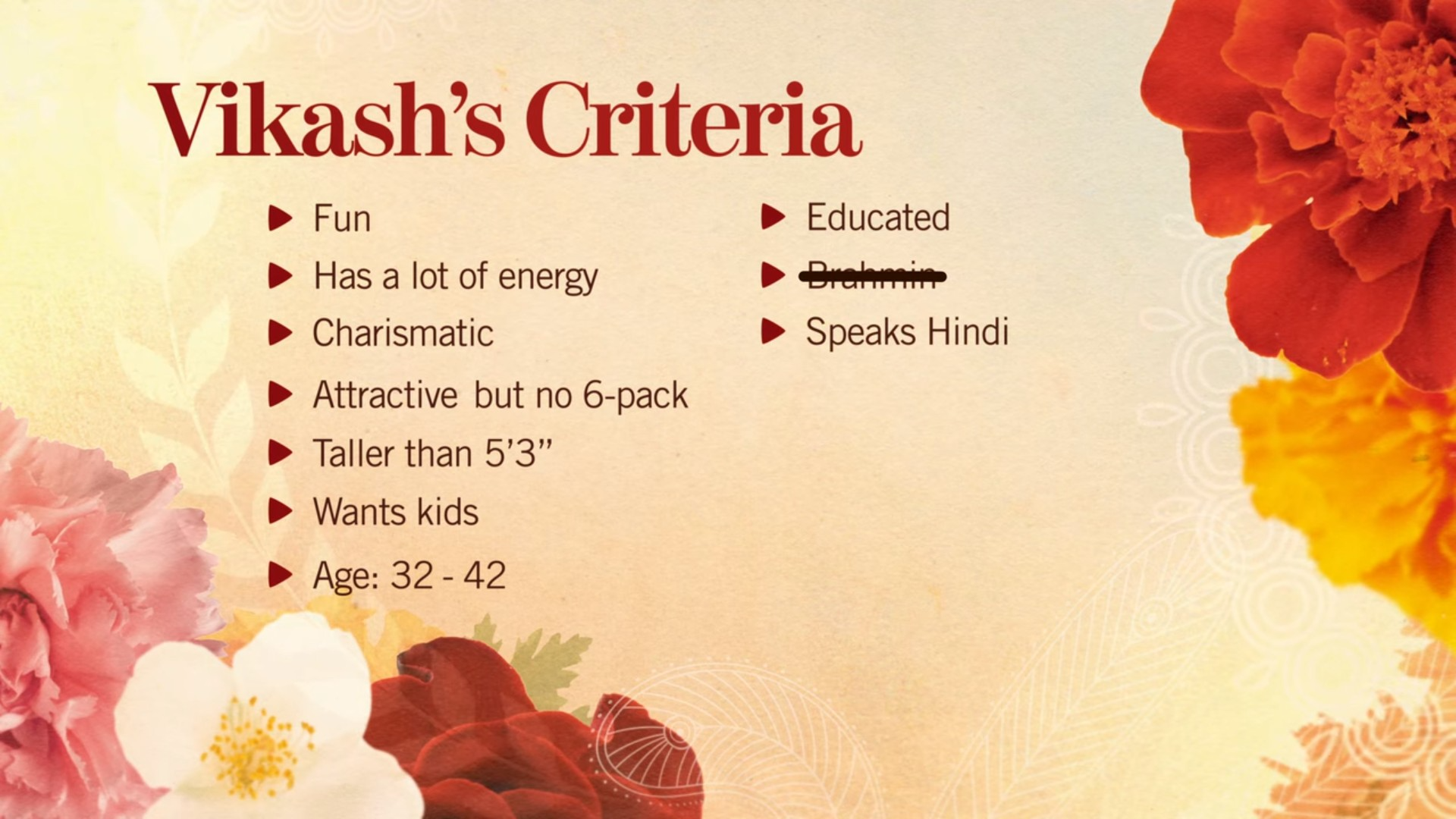 Vikash meets a person and rejects her because she doesn't speak Hindi. But he goes on and rejects another match after their first date because the woman was "too Indian". He had also mentioned how he'd like to end up with someone who understands the values and customs of his culture. Are you confused? Because, I am. Let's be honest, he thinks he's better than all these matches – his words.
A lot of men think that they can "make" a woman do things, or change her into someone who fits into their lifestyle. And that's where this idea of 'nothing being good enough' comes from. They also want women who are 'perfect' in every sense of the word – so she fits into society's harsh standards, but is also a perfect partner to them.
Thanks to Sima aunty, we can at least remove our rosy glasses.