After Virat Kohli delivered a stunning performance in the ODI series against Sri Lanka, the cricketer went a step ahead and thanked the heroes behind team India's success. In an interview, Virat Kohli and Shubman Gill introduced the throwdown specialists for India and gave them the credit that was due to them.
Virat Kohli introduced the three throwdown specialists – Raghu Raghavendra, Dayanand Garani, and Nuwan Seneviratne. He said,
They challenge us every day with 145 kmph, 150 kmph. The practice sessions are so intense. They make us ready for the match. They had played a big role in my success, so everyone should remember their faces and names. So thank you, guys.
Throwdown specialists are often the most ignored heroes of cricket. These specialists are the most crucial members of the Indian cricket team's support staff. These bowlers prepare the players for the pace and the bounce of the pitches.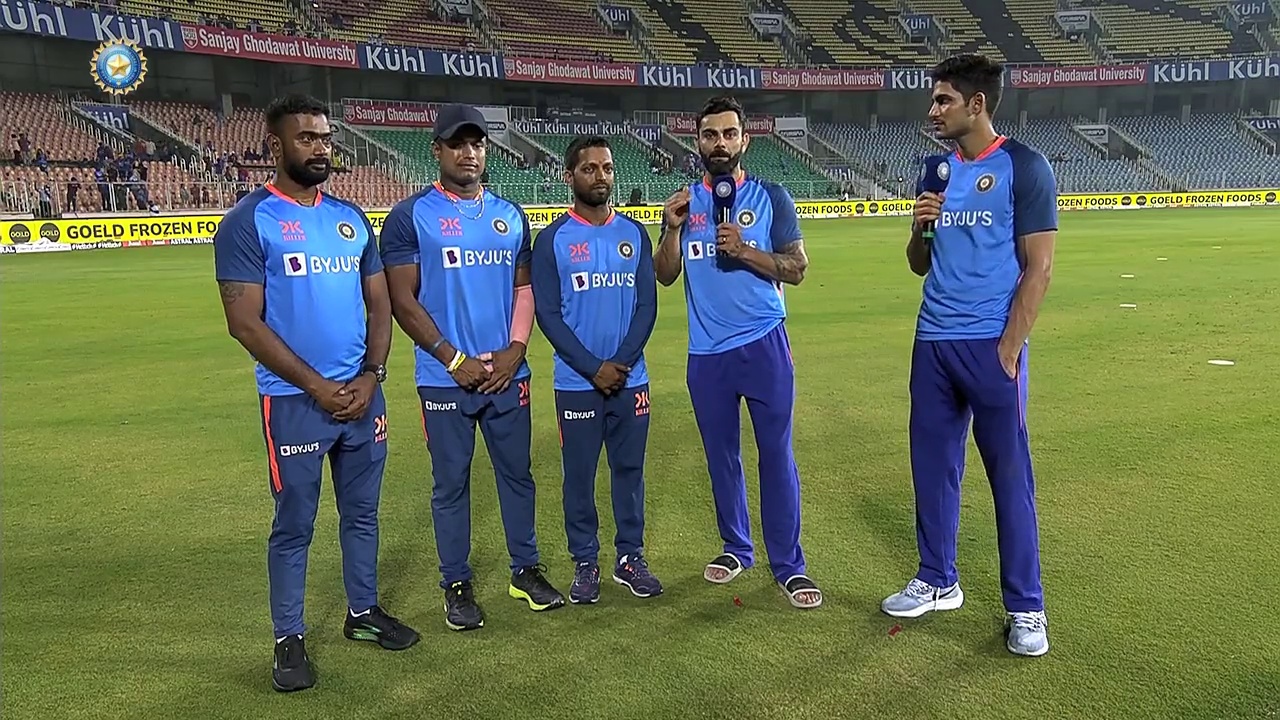 "To be honest, they've given us world-class practice on a daily basis and they challenge us in the nets. A lot of credit goes to them for our success, their contribution has been unbelievable," added Kohli.
This gesture has made everyone love the cricketer even more. Here's what they had to say about it.
India won the ODI series against Sri Lanka by 3-0.