We might have figured out the best way to Netflix and chill, but sometimes when you sit with your cousins or want to watch something similar to your last adventure, the algorithms don't really help, do they? To end your confusion, here are the 100 best movies you can stream on Netflix India.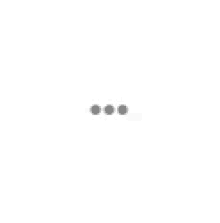 1. A Clockwork Orange (1971)
Stanley Kubrick's direction in this dystopian crime film one of the most intense experiences you can have. A 10/10 and a cult classic, you shouldn't miss.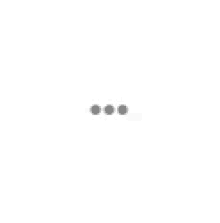 2. 12 Years a Slave (2013)
A brutal look at America's slavery problems - the story talks about a person who's enslaved after being falsely lured by job prospects. The evils of slavery are narrated and well adapted on-screen.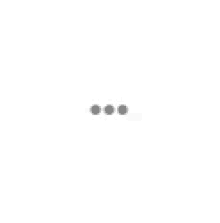 3. Animal House (1992)
This American comedy film is about a misfit group of fraternity members who challenge the authority of the dean of Faber College. A flick that's going to leave you in splits.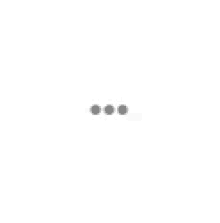 4. Argo (2012)
An exfiltration specialist goes undercover as a Hollywood producer in order to rescue six Americans who are held captive in Tehran during the US hostage crisis in Iran.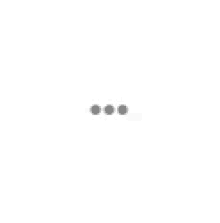 5. Beauty and the Beast (1991)
Belle, a village girl, embarks on a journey to save her father from a creature that has locked him in his dungeon. Eventually, she learns that the creature is an enchanted prince who has been cursed.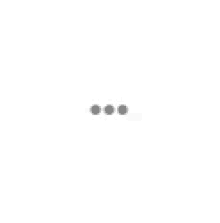 6. The Breadwinner (2017)
Parvana is an 11-year-old girl who lives under Taliban rule in Afghanistan in 2001. After the wrongful arrest of her father, Parvana cuts off her hair and dresses like a boy to support her family. Working alongside a friend, she soon discovers a new world of freedom and danger. This is an animated drama film by Cartoon Saloon.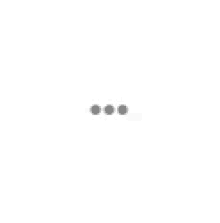 7. Beasts of No Nation (2015)
As civil war rages in Africa, a fierce warlord (Idris Elba) trains a young orphan (Abraham Attah) to join his group of guerrilla soldiers.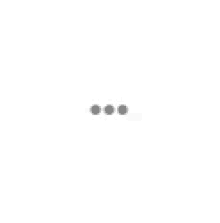 8. Casino (1995)
Ace, a resourceful mafia associate, is asked to run casinos in Las Vegas and rises to power. However, his altercations with Nicky (his friend) and Ginger (his love interest) creates complications.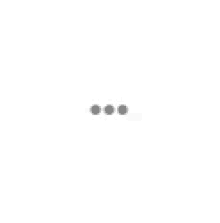 9. Captain America: The Winter Soldier (2014)
Captain America, Black Widow, and Falcon join forces to uncover a conspiracy within S.H.I.E.L.D. while facing a mysterious assassin known as the Winter Soldier.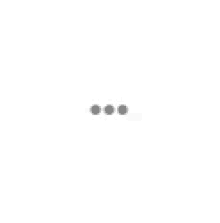 10. Court (2014)
A social activist who uses folk music to spread his message is arrested on the charges of inciting a sewage worker's suicide. Lawyers from both sides of the aisle, and the rote ideologies they represent, are scrutinized as the trial plays out.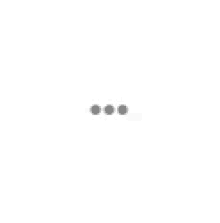 11. Dangal (2016)
Despite the social stigmas haunting the societal norms of India, Mahavir Singh Phogat (Aamir Khan) trains his two daughters to fulfill his dream of winning a gold medal in Wrestling for his country. The girls go on to fulfill their father's dream against all odds.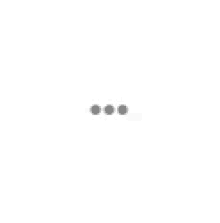 12. District 9 (2009)
A few aliens are forced to live in pathetic conditions on Earth. They, however, find support in a government agent who is responsible for their relocation.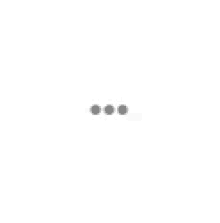 13. Django Unchained (2012)
When Django, a slave, is freed, he joins forces with a bounty hunter to rescue his wife, who has been captured by a hard-hearted plantation owner.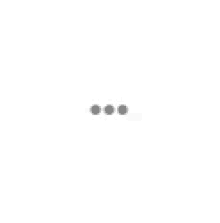 14. Doctor Strange (2016)
Unveiling a new marvel character is always fun! This time a famous neurosurgeon, loses the ability to use his hands and goes to visit the mysterious Ancient One to heal himself and becomes a great sorcerer under her tutelage.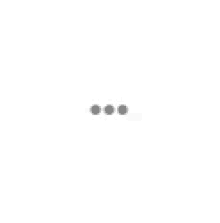 15. Donnie Brasco (1997)
An undercover FBI agent infiltrates one of the five crime families in New York and rises through the ranks quickly in order to bring it down for good.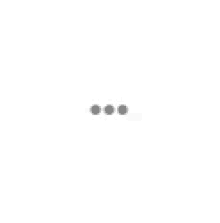 16. Drive (2011)
A stuntman/getaway driver falls in love with Irene, who is married to a criminal. In a bid to protect her from her husband and some gangsters, he decides to cross over to the other side of the law.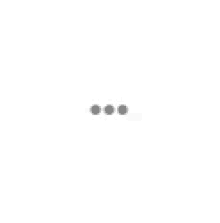 17. End of Watch (2012)
LAPD partners Brian and Mike are known for their dedication and respect towards their jobs in the most notorious neighborhood in LA. They get entangled when they mistakenly run-afoul of a Mexican cartel.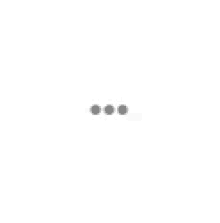 18. Finding Nemo (2013)
After his son gets abducted in the Great Barrier Reef and is dispatched to Sydney, a meek clownfish embarks on a journey to bring him home and will go any distance to find him.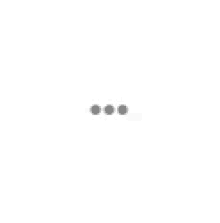 19. Frozen (2013)
Anna sets out on a journey with an iceman, Kristoff, and his reindeer, Sven, in order to find her sister, Elsa, who with the help of her powers mistakenly converts everything into ice.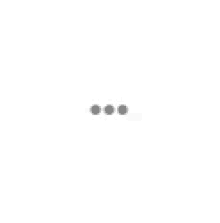 20. Fruitvale Station (2013)
Based on a true story, this is about a 22-year old man named Oscar Grant who ends up passing away in a tragic way after getting entangled in an altercation with the police while returning from a fireworks show in San Francisco.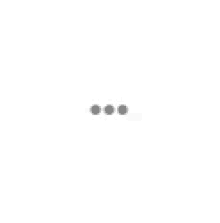 21. Gravity (2013)
Dr. Ryan Stone, an engineer on her first space mission, and Matt Kowalski, an astronaut on his final expedition, have to survive in space after they are hit by debris while spacewalking.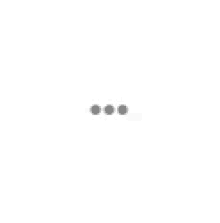 22. Andhadhun (2018)
A first of its kind, Andhadhun is a black comedy-thriller movie, about a blind pianist always ending up at the wrong places. He gets entangled in mess when he witnesses a former-actor being murdered by his own wife.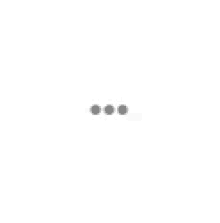 23. Bird Box (2018)
When a mysterious force decimates the population, only one thing is certain -- if you see it, you die. The survivors must now avoid coming face to face with an entity that takes the form of their worst fears. A woman and her children take a journey through the woods, blindfolded to get away and survive.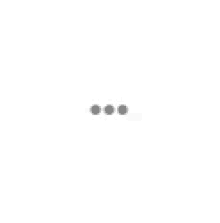 24. Haider (2014)
Telling the violent tales of post-insurgency Jammu and Kashmir, Haider (Shahid Kapoor) comes back to find his father, who was taken away by the army like many others from the valley. Will he succeed or will the state's politics overpower his emotions and anger?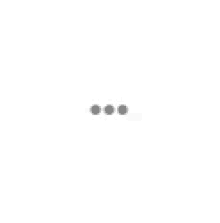 25. Guardians of the Galaxy (2014)
A group of unwilling heroes from distinct and different backgrounds come together as the Guardians of the Galaxy. They go on together to stop Ronan the Accuser from getting his hands on a valuable orb.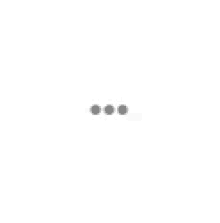 26. Gurgaon (2017)
Preet, the daughter of a real estate tycoon, is kidnapped. Soon, a chain of events unravels as her family and her brother Nikki Singh try to track her whereabouts.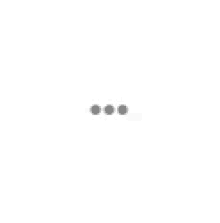 27. Inside Out (2015)
Eleven-year-old Riley has moved to San Francisco, leaving behind her life in Minnesota. She and her five core emotions - Fear, Anger, Joy, Disgust and Sadness, struggle to cope with her new life.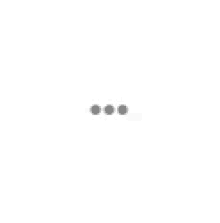 28. Into the Wild (2007)
Christopher McCandless, a young graduate, decides to renounce all his possessions and hitchhike across America. He changes as a person when he takes the adverse journey and encounters trying situations, bringing out a completely new identity.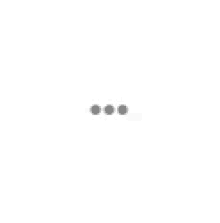 29. Iron Man (2008) 
The Marvel adaptation of their superhero in the comics, Iron Man, is Tony Stark's debut into the Marvel universe, unveiling his sheer genius and the ability that makes him the leader of the Avengers in the coming movies. Robert Downey Jr. - take a bow!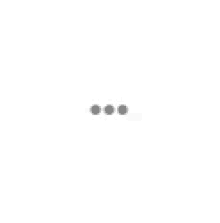 30. Kung Fu Panda (2008)
When Po the Panda, a Kung Fu enthusiast, gets selected as the Dragon Warrior, he decides to team up with the Furious Five and destroy the evil forces that threaten the Valley of Peace. Will he succeed?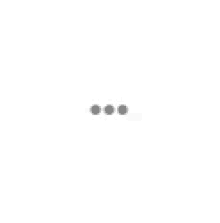 31. Black Mirror: Bandersnatch (2018)
A young programmer starts to question reality when he adapts a mad writer's fantasy novel into a video game.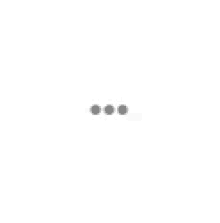 32. Mowgli: Legend of the Jungle (2018)
Mowgli, being raised by a pack of Wolves and striving to learn the 'jungle way' under the guidance of Baloo and Bagheera, is a legend in the jungle. Except - the fearsome Shere Khan doesn't like him and the human civilization is about to face his tribe of friends and family.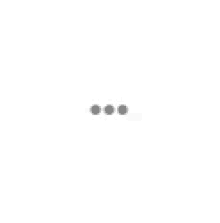 33. Manto (2018)
Saadat Hasan Manto, an established story writer in the Bombay film industry, is distressed after his family is forced to flee to Pakistan due to the tensions between the Hindus and Muslims. Nawazuddin Siddiqui plays Manto in the Netflix movie.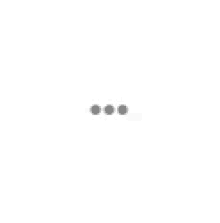 34. Operation Finale (2018)
The American historical drama is a story of a team of top-secret Israeli agents travelling to Argentina to track down Adolf Eichmann, the Nazi officer who masterminded the transportation logistics that brought millions of innocent Jews to their deaths in concentration camps.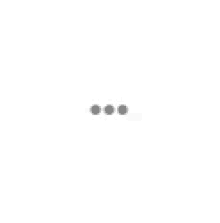 35. Love Per Square Foot (2018)
To fulfill their dream of having their own home, Sanjay and Karina enter a marriage of convenience. As expected, there are some unusual consequences.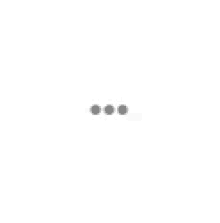 36. Brij Mohan Amar Rahe (2018)
Faking his death to escape the realities of his uneventful life worked out well for Brij Mohan until he was sentenced to death for his own murder.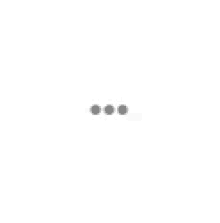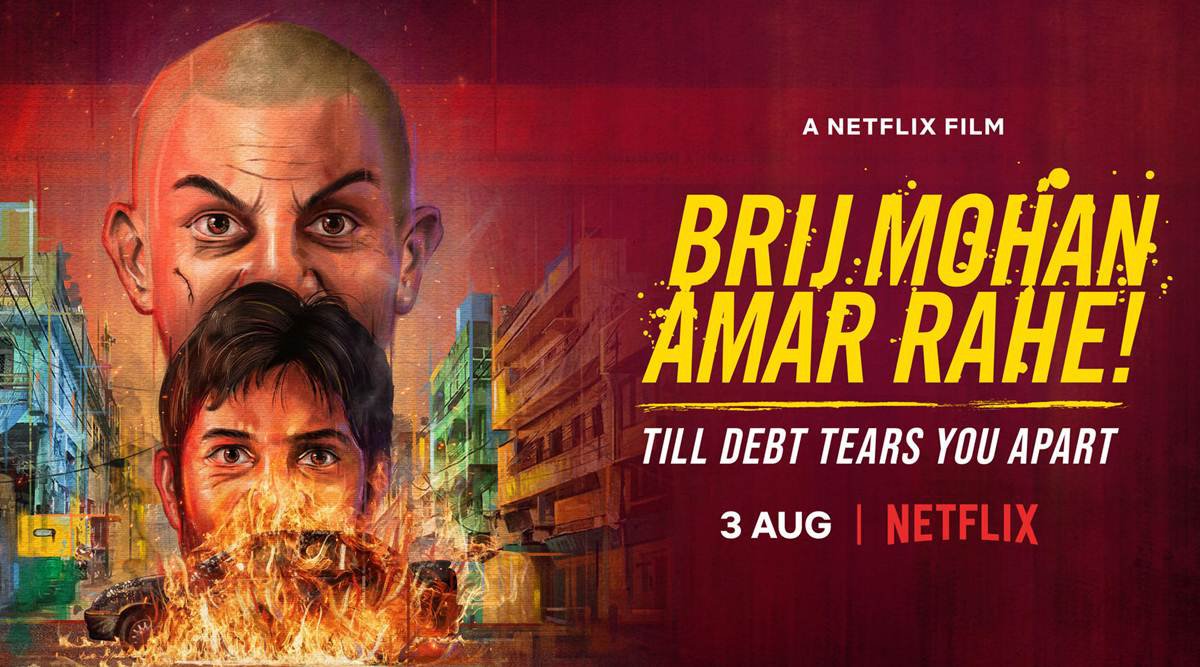 37. Lagaan (2001)
India's official entry to the Oscars at one point of time - Lagaan - is a groundbreaking movie, something which cannot be reproduced or directed even if one tries the same way a 100 times. Bhuvan has to beat the British masters in their own game or pay 3 times the taxes, which they pay every year.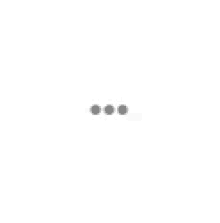 38. The Lunchbox (2013)
An unlikely mistake by a tiffin (lunchbox) carrier service results in Ila's tiffin, that was made for her husband, being delivered to Saajan Fernandes. An unusual friendship soon develops between the two as the story goes on.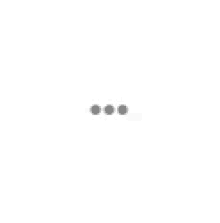 39. Masaan (2015)
Devi, a resident of Varanasi, struggles to escape the social stigma attached to her pre-marital sexual indulgence; Deepak, a Dalit, deals with the pain of his lost love and caste-related problems. The story highlights the ups and downs of Indian society.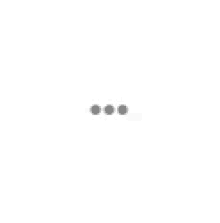 40. Moneyball (2011)
Billy Beane joins forces with Peter Brand, a Yale graduate, to challenge old-school selection methods and reinvent his team using a never-before-used sabermetric model.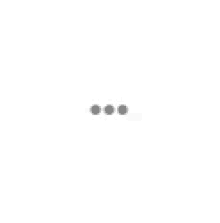 41. Mudbound (2017)
The movie is about a family holding lands in Mississippi. Only the lady remains to work after her husband is lost in the war. Two war-returns, who help her work on the lands are too scarred by the memories of the war and cannot concentrate on what's lying ahead.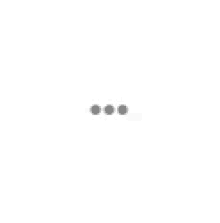 42. Mughal-e-Azam (1960)
The most iconic Bollywood movie, later re-released in color is an old story of the dilemma Prince Salim undergoes to choose between his father (King Akbar) or leave away all luxuries for his love (Anarkali), a dancer in the king's court.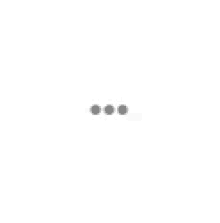 43. Nebraska (2013)
Woodrow Grant, an alcoholic, embarks on a road trip to Lincoln, Nebraska, with his estranged son, David, to claim a $1 million prize. During their trip, David uncovers his father's emotional side.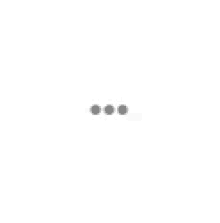 44. Oldboy (2013)
The South-Korean action thriller, is about a man who's been enslaved for years without any apparent reason. He's given a choice to nab his culprit or suffer an even worse fate. What can he do with just a mobile phone, money, and a few expensive clothes?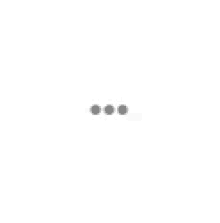 45. Piku (2015)
An Indian-comedy drama film starring Amitabh Bachchan, Irffan Khan, and Deepika Padukone about a zesty relationship between an ageing father and a nagging daughter, who is disturbed by her father's stomach problems.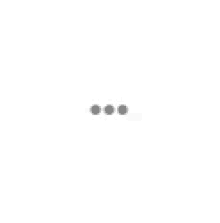 46. Pinocchio (1940)
Pinocchio, a marionette, must earn the right to become human by proving his truthfulness, bravery and unselfishness.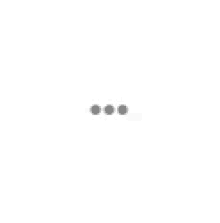 47. Rang De Basanti (2006)
One of the best Hindi movies of the last decade, this one is about a group of friends enjoying life but suddenly realizing their duties after one of them tragically passes away while flying a MIG fighter jet, which was known to have been produced using cheap Russian parts.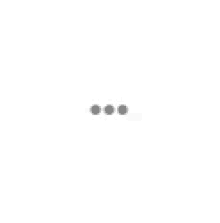 48. Ratatouille (2007)
Remy, a rat, aspires to become a renowned French chef. He doesn't realise that people despise rodents and will never enjoy a meal cooked by him.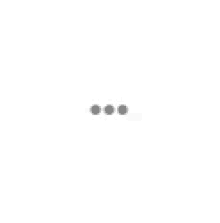 49. Reservoir Dogs (1992)
Directed by Quentin Tarantino, this is a story of six hardened criminals hired to steal diamonds. But things change abruptly when they are ambushed by the police and each of them suspects the other one to be an undercover agent.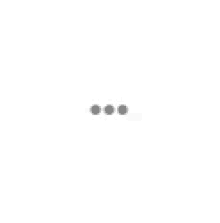 50. Secret Superstar (2017)
The story of Insia, who wants to follow her passion and sing to make herself a career and how she goes on to be a viral voice anonymously because of her father's stern disapproval of her choice of career.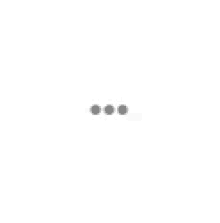 51. Shaun of the Dead (2004)
Shawn, a wasted man is just an ordinary salesman who's life turns upside down when he's commanded to deal with an entire community of zombies.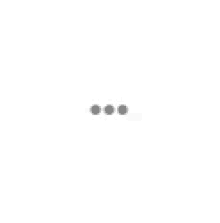 52. Sense and Sensibility (1995)
An american period drama film, this movie shows abject poverty and how three sisters struggle to deal with the same after their father passed away.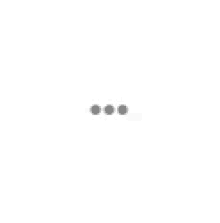 53. Shrek (2001)
The story gets on with an ogre, Shrek, trying to get back his princess, Fiona, who has been kidnapped by a vile lord, who also holds control of his swamps.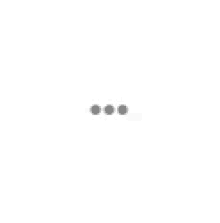 54. Star Wars: The Force Awakens (2015)
A new order threatens to destroy the New Republic. Finn, Rey and Poe, backed by the Resistance and the Republic, must find a way to stop them and find Luke, the last surviving Jedi.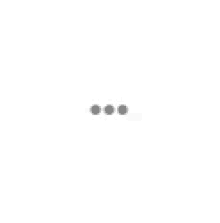 55. Snow White & The Seven Dwarfs (1937)
When Snow White, a princess, is exiled by her stepmother, an evil queen who wants to kill her, she runs into a forest. Soon, she is rescued by seven dwarfs who form a friendship with her.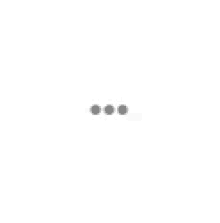 56. Swades (2004)
Mohan, a project manager employed with NASA goes back to India to bring his nanny back with him. But the journey to his native lands changes his life forever.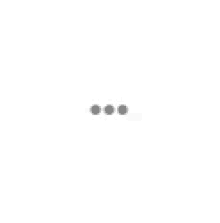 57. Soni (2018)
A young police officer is trying her best to address cases and crimes against women but suffers from major setbacks within the organization.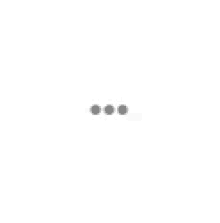 58. Sanju (2018)
Sanjay Dutt's biopic Sanju takes us on a roller-coaster journey just like the actor's life. How he became one of the most appreciated faces in India from a wanted fugitive and gangster, is what the film explains and brings to life, nicely.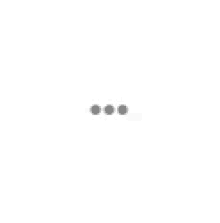 59. Naam Shabana (2017)
Jai gets killed for protecting Shabana from a group of goons loitering around. Later, Shabana gets the opportunity to avenge Jai's death but on a condition that she joins India's secret intelligence agency!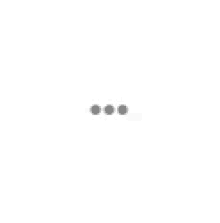 60. The Incredibles (2004)
Who doesn't love stuff by Pixar Animation studios? This is a story about how public opinion is against a superhero family for all the collateral damage caused to the earth during their fight against evil.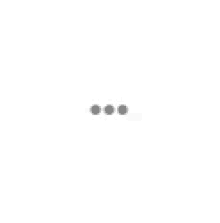 61. Soorma (2018)
The biography of former Indian hockey skipper Sandeep Singh and his astute commitment to do something for the country and millions of hopes the team carries, every time they are on the field. Punjabi ace Diljit Dosanjh plays Sandeep in the movie.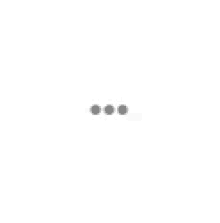 62. Parmanu: The Story of Pokhran 
India's massive victory on a global stage, when they pulled-off nuclear tests under the nose of American spy agencies is depicted well with John Abraham starring in the lead role. The story invokes patriotism and valour, together.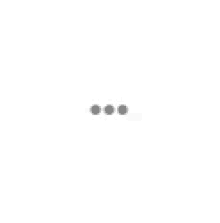 63. Qarib Qarib Singlle (2017)
The story of two contrasting souls, Jaya and Yogi, come together through a dating app and set out on a journey to re-visit their past together.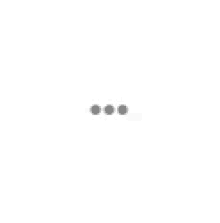 64. Special 26 (2013)
A brilliantly directed masterpiece, Special 26 is about a team of tricksters who carry out fake raids, claiming to be the CBI. What happens when they plan a massive robbery with the real CBI behind their tails?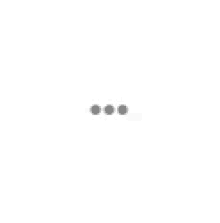 65. Raman Raghav 2.0 (2016)
Ramanna, a serial killer (Nawazuddin Siddiqui) tries to resonate with the cop, Raghavan, who is investigating these murders. He believes both of them have similar traits and tries to make him his realise that.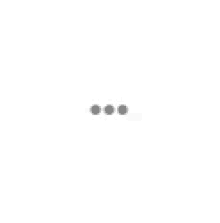 66. Rajneeti (2010)
This Indian political thriller directed by Prakash Jha, is about Samar, who wants to stay in the USA and study there but the murder of his politician father makes him reverse the decision and enter the field of politics.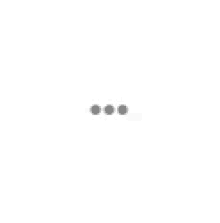 67. Rustom (2016)
Rustom, a naval officer played by Akshay Kumar, is in love with his wife Cynthia and all goes well until Rustom comes to know about his wife's affair with a rich businessman named Vikram. He's then charged with shooting and murdering Vikram in the court of law.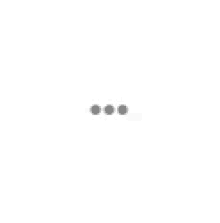 68. Bahubali 2 (2017)
The biggest blockbusters of Indian cinema, Bahubali and Bahubali 2 both capture the grand kingdom of Mahishmati, which is struggling between righteousness and evil in two different pall-bearers in Bahubali and Bhallal-Dev, respectively.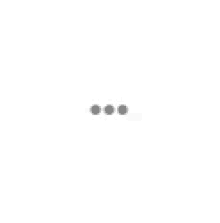 69. Rajma Chawal (2018)
A Netflix original starring Rishi Kapoor, Rajma Chawal is a story where a father tries to connect with his estranged son through social media, a different ball-game for the old man!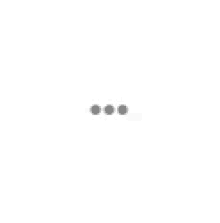 70. Dear Zindagi (2016)
The story of an insomniac girl named Kaira and her relationship with her new-found psychologist Dr. Jehangir Khan. Dr. Jehangir (SRK) uses unconventional methods to help Kaira with her struggles and problems in life.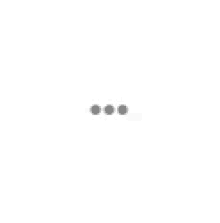 71. Pink (2016)
A No means no and nothing else! The movie spreads awareness on the same bringing to light the condition of women in our modern-day societies. Amitabh Bachchan, portraying a retired lawyer helps Minal, who's molested by an MLA.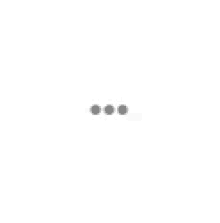 72. Udta Punjab (2016)
Addressing the drug menace and problem of addiction in Punjab, the story of a rock star, a migrant laborer, a doctor and a policeman all entangle with one another - ensuring nothing but chaos - in the drug-affected state that's deep into corruption.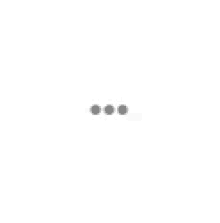 73. No One Killed Jessica (2011)
The infamous Jessical Lal murder case has been brought to life with Vidya Balan portraying the role of Jessica's sister Sabrina and Rani Mukherjee justifying her selection as a tough-no-bullshit journalist trying to help give the case a culprit.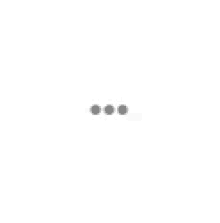 74. A Wednesday (2008)
A masterpiece by director Neeraj Pandey, the movie comes as a fresh breath for many, who've long blamed our system and corruption for all the negatives in our society. How a common man takes his frustrations out by eliminating key terrorists shocks everyone including the man-in-charge Prakash Rathod (Anupam Kher).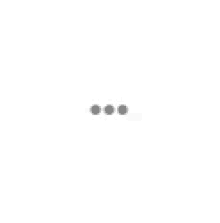 75. Wake Up Sid (2009)
The movie starring Ranbir Kapoor and Konkona Sen Sharma is a coming of age comedy drama film where Ranbir plays Siddharth Mehra, a spoilt and selfish college student. An aspiring writer from Kolkata changes his perception on life!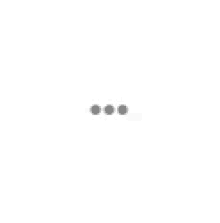 76. Life In a Metro (2007)
The Indian musical drama is a story of 9 different individuals living 9 different lives in a metropolitan city. How their fates make them meet some and drift away from some people is beautifully captured in the emotionally-challenging movie.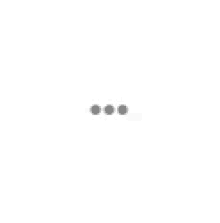 77. Tamasha (2015)
The Deepika-Ranbir flick Tamasha, is about Ved and Tara who fall in love during a holiday in Corsica. But meeting Ved again tells Tara she met someone who was not acting himself but someone else all the time. Things change when they try to find their true identities.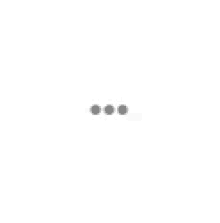 78. TE3N (2016)
Teen or TE3N, is a Hindi thriller movie starring heavyweights like Amitabh Bachchan, Nawazuddin Siddiqui, and Vidya Balan in the lead roles. Amitabh plays a 70 year old grandfather trying to bring back his kidnapped granddaughter.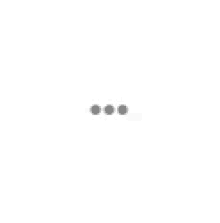 79. Talvar (2015)
The infamous twin-murder case in Noida's Jal Vihar shocked the whole world. Talvar grips the audience with the same Aarushi and Hemraj murder case but with a twist. Irrfan Khan plays the investigating officer and has done full justice to his role.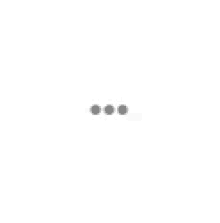 80. Pad Man (2018)
A film brought-out and released to dwell as social-message for our audiences at large - Akshay Kumar's Pad Man, is an Indian comedy-drama film where a man sets out to create a machine for making affordable pads to compensate for the unhygienic clothes his wife has been using during her periods.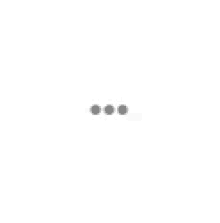 81. Andaz Apna Apna (1994)
The most appreciated classic of the 90s is about Amar and Prem (Aamir Khan and Salman Khan), both from middle-class families competing to win the heart of a millionaire's daughter. How a local gangster Teja, turns their life upside-down is the refreshing turn that makes people go crazy and laugh ecstatically.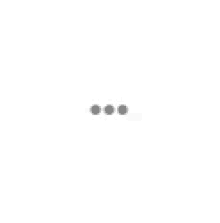 82. OMG: Oh My God (2012)
The unique concept of suing god for one's physical damage worked well with Indian audiences. Stars Paresh Rawal and Akshay Kumar (as god himself). How the court case unfolds is hilarious and eye-opening for many involved!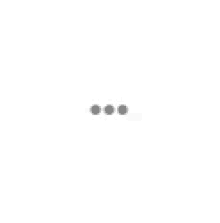 83. Kai Po Che (2013)
Based on Chetan Bhagat's novel - The 3 Mistakes of My Life - this crafty adaptation focuses on three friends trying to make it big in life. Though an earthquake, an unlikely relationship, and the Godhra riots change their journeys forever.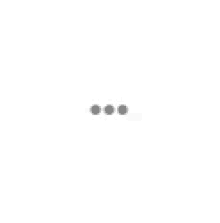 84. Taxi Driver (1976)
Another addition in the list from Martin Scorsese, Taxi Driver is a psychological thriller, where an ex-veteran is driven to save a pre-adolescent prostitute from her abusive pimp. He then leads the charge to scrub-off corruption from the city.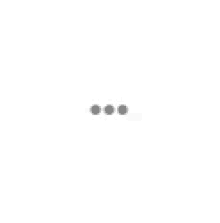 85. The Aviator (2004)
The Martin Scorsese movie, starring Leonardo Di Caprio, is about a man suffering from germophobia and some mental illness trying to promote a new type of aircraft. Many events unfold making him a successful filmmaker in the process.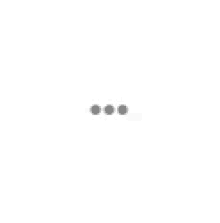 86. The Hunger Games: Catching Fire (2013)
The American dystopian Science fiction-adventure film comes months after the previous installment and also stars Jennifer Lawrence in the main role. The uprisings after returning to District 12 are well demonstrated in this installment of the series.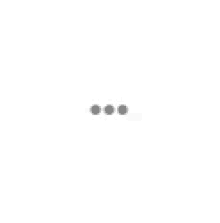 87. The Jungle Book (2016)
An adaptation of the book, The Jungle Book is a fantasy-adventure film with the protagonist Mowgli (a human) being raised by a wolf Raksha and her pack in an Indian jungle. The famous characters like Bagheera and Shere Khan are a treat to watch.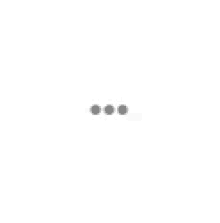 88. The Lion King (1994)
Another Disney adventure, this one takes us to Pride Lands, where Simba, the young prince is forced to run away after his evil uncle (with the hyenas) kills his father King Mufasa and takes charge of the jungle. How Simba comes back to save his home, has won many hearts over the years.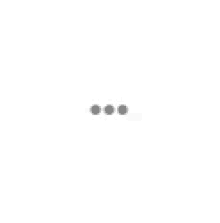 89. The Lord of the Rings Trilogy (2001-03)
This film series includes three epic fantasy adventure films - all based on the novel 'The Lord of the Rings' by J.R.R. Tolkien. The sub-titles include The Fellowship of the Ring, The Two Towers and The Return of the King.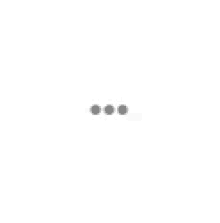 90. The Night Before Christmas (1993)
Jack Skellington, a being from Halloween town discovers the Christmas Spirit and is enchanted. But his obsession leads him to kidnap Santa Claus and all hell breaks loose!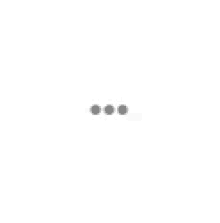 91. The Social Network (2010)
This biographical movie, is about Facebook founders Mark Zuckerberg and Eduardo Saverin and how their journey started from the bottom to the very top.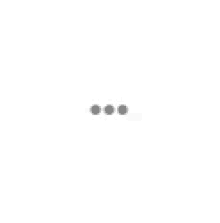 92. Train to Busan (2016)
The 2016 South-Korean zombie apocalypse flick was a rage among English audiences like it was back in South Korea. A father-daughter on a train to see the latter's mother turns into a nightmarish journey when zombie apocalypse begins.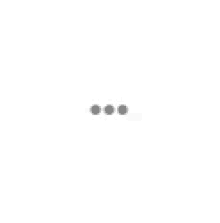 93. Trainspotting (1996)
A drama/crime affair - Trainspotting - takes you deep into the world of drugs and drug mafia. Renton, one of the addicts tries to move to London and start afresh but is pulled back by his bunch of addict friends.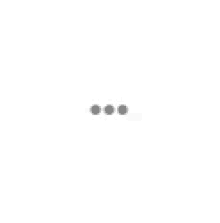 94. Wall-E (2008)
A Disney animation, Wall-E is about a machine (devised to clean waste on earth) who falls in love with another robot and wants a separate life with it. Their journey is interesting and one that restores faith in mankind.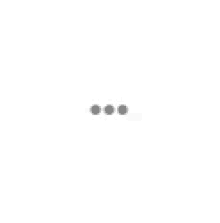 95. Warrior (2011)
A former marine returns home to train for a martial-arts event. But it is more than physical force and training, which will move his opponent, his own brother. Stars Tom Hardy and Joel Edgerton as the two estranged brothers.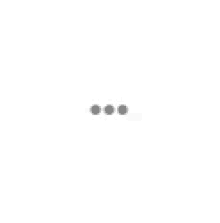 96. What's Eating Gilbert Grape (1993)
Gilbert is stuck between his love for Becky and his responsibilities towards his mentally-challenged brother and an obese mother. A heartfelt movie filled with happiness, anger, and other vivid emotions.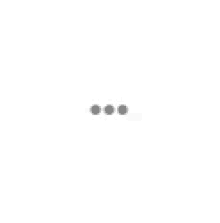 97. Whiplash (2014)
The 2014 American drama film has J.K Simmons playing a tough and abusive instructor who's in sync with his students, except one - an ambitious jazz drumming student.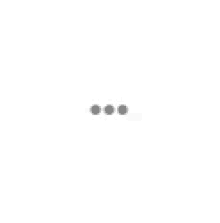 98. Zombieland (2009)
The American post-apocalyptic zombie comedy is a hit among teenagers and the plot follows a geeky kid making his way through the entire zombie apocalypse. The journey takes many twists and turns - with strangers meeting the kid - when on his journey!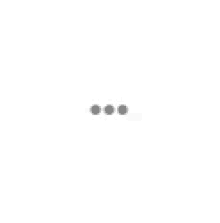 99. Zootopia (2016)
Another animated Disney movie that is set in a world that's dominated by anthropomorphic (mammals with human like emotions) beings. Here a rabbit wants to fulfill her dream of becoming a police officer in urban Zootopia.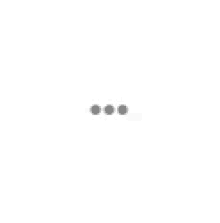 100. Zapped (2014) 
A 2014 Disney-comedy film, Zapped is a story of a 16-year old girl who can control her step-brothers and father using a malfunctioning app on her phone.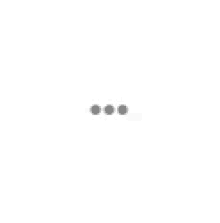 Now that you've got a 100 choices - hope you enjoy! 
For more stories on Netflix, click here.