Imagine waking up one day to find Kartik Aaryan & The Rock are workout buddies, and you're like WTAF! Not because there's anything wrong with it, but because these are the two people you never expected to see chilling together. LIKE EVER. Such is the case with crazy crossovers. When two distinct universes suddenly mingle, the output is startling AF.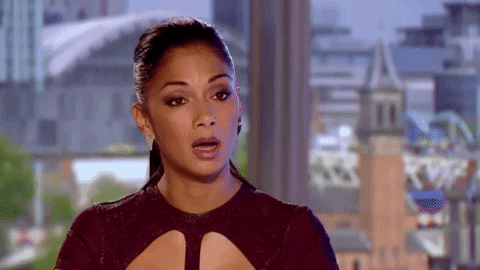 Speaking of shocking coincidences, we've collated a list of 10 wildest crossovers we never expected to see in our lifetime.
1. Amitabh Bachchan meeting football stars Messi, Mbappe, & Ronaldo in Saudi Arabia
Last month, Bollywood superstar Amitabh Bachchan got invited to inaugurate an exhibition match between the Saudi All-star XI and Paris Saint-Germain in Saudi Arabia. Ahead of the match, the actor shook hands with players from the two teams, including football stars Cristiano Ronaldo, Lionel Messi, and Mbappe. People were shocked to see this 'multiverse of madness.'
2. Lily Singh & Hailey Bieber dancing to Kaho Naa Pyaar Hai
Watching Lily Singh & Hailey Bieber grooving to Kaho Na Pyaar Hai was insane and really cool. They even did the hook step.
3. Tom Holland a.k.a. Spider-Man watching 'Espider-Man, Espider-Man Tune Churaya Dil Ka Chain'
They really made the official Spider-Man watch the Bhojpuri rendition of the superhero. While Tom Holland was visibly confused, the desi audience ROLFed hard.
Read more: Tom Holland Watching 'Spider-Man Tune Churaya Dil Ka Chain' Is The Crossover No One Asked For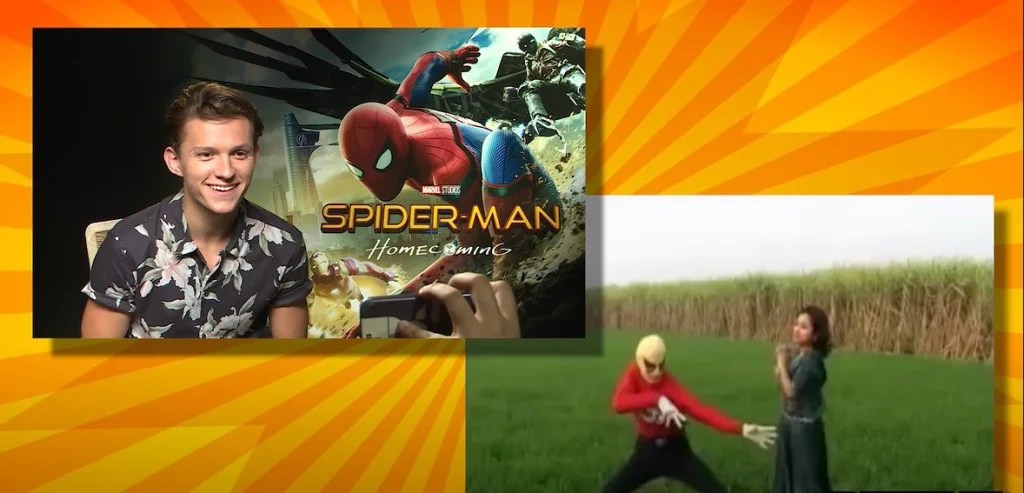 4. Realizing that Mohan Bhargav in Brahmastra is actually Mohan Bhargav from Swades
Watching SRK in Brahmastra was stunning, but things became REALLY exciting when Ayan Mukerji confirmed fans' speculation that the character is the same scientist from Swades. Apparently, Mukerji revealed that he had deliberately done this to give tribute to the 2004 film where he had worked as an assistant.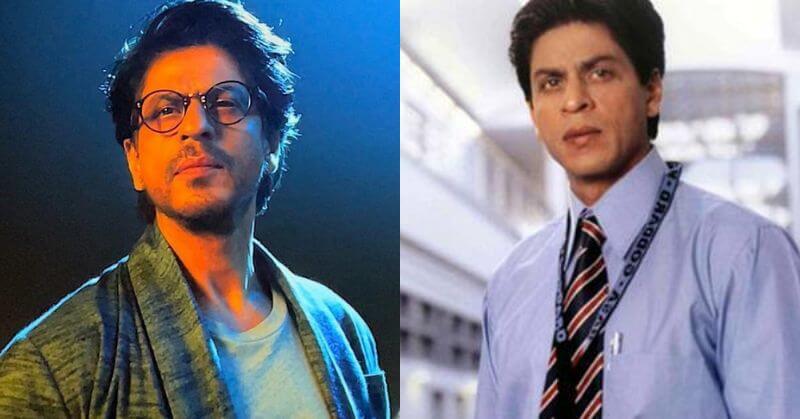 5. Seeing Virat Kohli meet the 'Pizze-Burger' guy
After Pakistan lost to India in the 2019 World Cup match, Momin Saqib's 'jabzbaat badal gye' rant created a storm on social media. Last year, at India vs Pakistan Asia Cup held in Dubai, Virat Kohli met the viral guy, who's an influencer now. Saqib shared a video of their quick exchange on social media.
6. Maya Sarabhai interacting with Hansa Parekh in 2020
While Ratna and Supriya Pathak are sisters in real life, we never expected to see them — years later — interacting in their iconic avatars of Maya Sarabhai and Hansa Parekh. While I remember the old crazy cross-over episode of Sarabhai & Khichdi, seeing them together after all this time was just delightful.
7. David Warner in & as Pathaan
When Australian cricketer David Warner replaced SRK's face in Pathaan with his own, desi fans were thrilled. It made people root for Warner's Bollywood debut.
8. Alia Bhatt-Ranbir Kapoor dance in Kesariya perfectly syncing to Dil Dooba
We all had just begun to accept Love Stoiyaan in Kesariya when somebody mashed up Alia-Ranbir dance to Akshay Kumar and Aishwarya Rai's song Dil Dooba, and it went wild. The crossover video had people thinking it was better than the original.
9. 'Choti Bachi Ho Kya' dub in Stranger Things S4
We all know how Hindi dubs can get really cringe, but watching Dustin say 'Choti Bachi Ho Kya' was hilarious AF. You never know, next thing you'll be watching Ant-Man say, "Tum mera button ho, Hope."
10. Priyanka Chopra & Nick Jonas getting married
Allow me to share how much I loved watching Jonas Brothers on Disney. And Priyanka Chopra was always my favourite Bollywood actor. But not even in my wildest imagination could I have thought that Nick Jonas and PeeCee would end up together one day. LIKE EVER.
Such crazy fusions of two completely different universes are always exciting and sometimes really chilling. Which wild crossover got you saying WTAF?