The song Naatu Naatu from RRR scripted history by becoming the first Asian song to win the Best Original Song at the Oscars 2023. Directed by S. S. Rajamouli, RRR has been on a winning streak since it was released. RRR checks all the boxes for a quintessential larger-than-life Indian film. This win has been a monumental moment for Indian cinema on a global platform.
This win makes for a perfect time to check out the other gems directed by S. S. Rajamouli. The director has directed some of the most magnificent films that are rooted in action, fantasy, and epic dramas. Here are 11 movies directed by S. S. Rajamouli that you should definitely check out.
1. Baahubali: The Beginning (2015)
This movie has to be the peak of S. S. Rajamouli's genius. Set in the kingdom of Mahishmati, a young man falls in love with a warrior woman who is on a mission to rescue the former queen of Mahishmati who is held captive by king Bhallaladeva. The movie was praised for its technical finesse and the well-choreographed execution of the scenes. How can we forget the biggest twist that waited for us in the final scene? The movie was dubbed in multiple Indian languages and has been rated 8 on IMDb.
2. Baahubali 2: The Conclusion (2017)
In the sequel to Baahubali: The Beginning, Baahubali 2 picks up where the first film ended. If you thought, the first movie gave you all you wanted, S. S. Rajamouli went above and beyond in the sequel. The film follows the story of Amarendra Baahubali and Bhallaladeva. What's interesting is that the story of both these films was written by Rajamouli's father. The film proved to be a massive success and has been rated 8.2 on IMDb.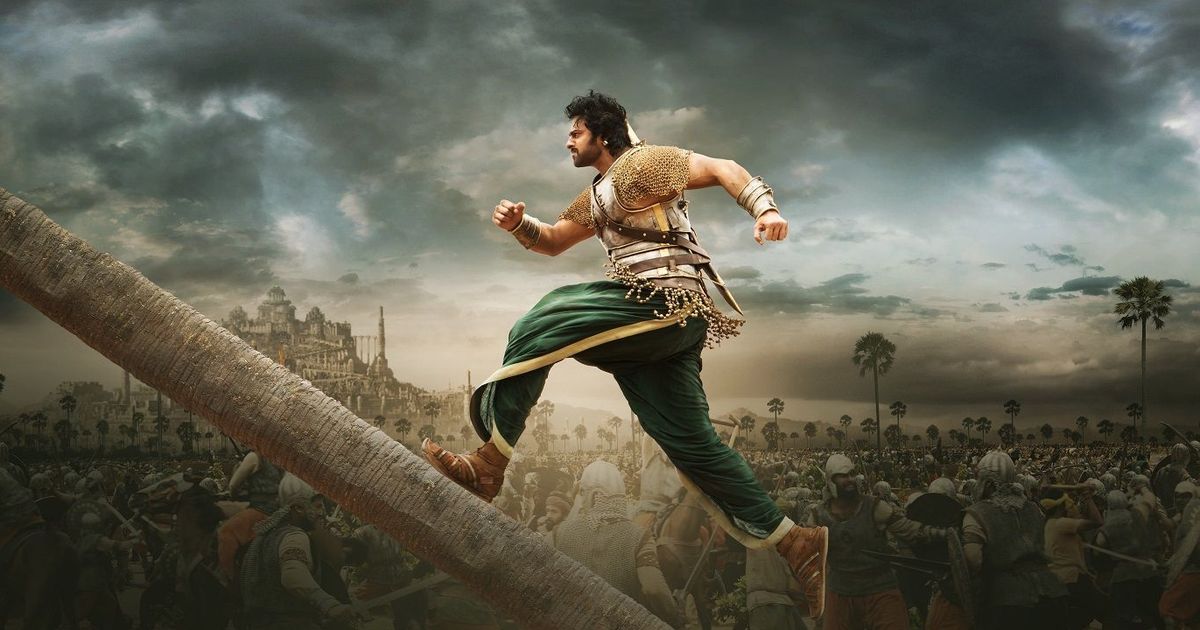 Also Read: 9 Lesser Known Facts About Baahubali 2 That'll Make You Appreciate The Film Even More
3. Magadheera (2009)
Another fantasy action film by S. S. Rajamouli that proved to be a grand affair. Magadheera is based on reincarnation and eternal love. The film shot Ram Charan, Srihari, Kajal Aggarwal and Dev Gill to stardom. It gives you an eclectic mix of past life lovers reuniting and defeating the sinister force that tries to keep them apart. Out of the 54 nominations, the film has won 43 awards including two National Awards. The movie is rated 7.7 on IMDb.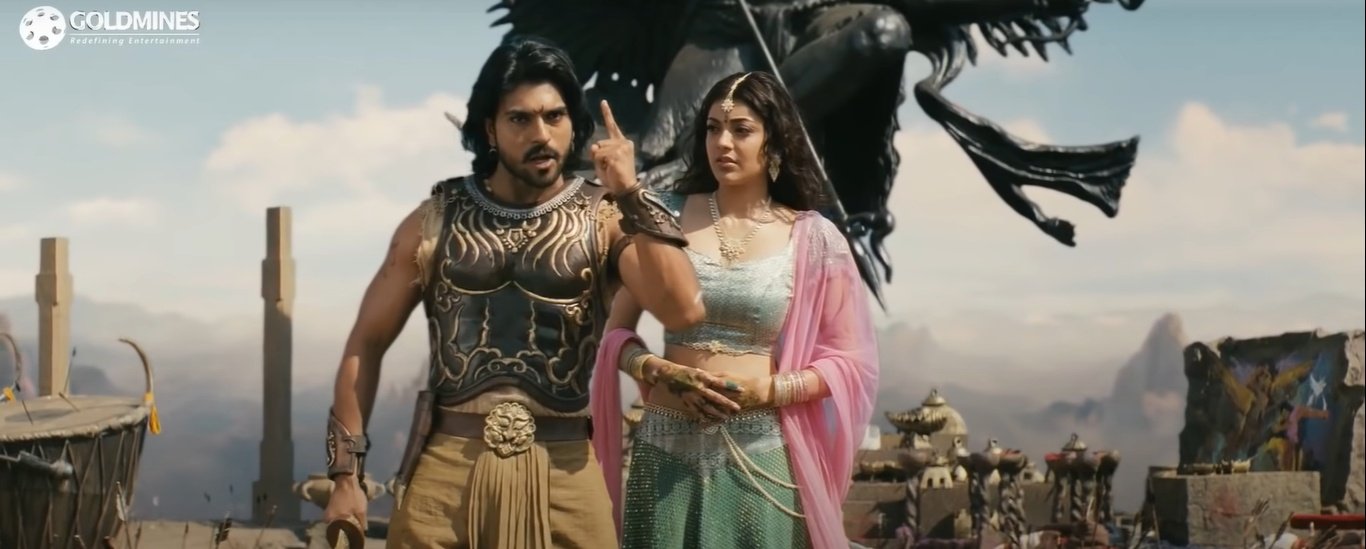 4. Vikramarkudu (2006)
The film has a unique plot. You have a thief who decides that he is going to give up crime forever. But before he leaves that path, he decides to swindle for the last time. He tricks a woman and steals her trunk hoping to find wads of cash, but what he finds instead is a girl. Starring Ravi Teja and Anushka Shetty, the film was a commercial success. The film was remade in Hindi as Rowdy Rathore. It has been rated 7.7 on IMDb.
5. Eega (2012)
S. S. Rajamouli is a master at storytelling and he proved it with this film where a housefly was the actual hero. The protagonist of the film reincarnates as a housefly and he tries to protect his love interest from the sinister industrialist. You have to watch the movie to see how it is tactfully executed. It has moments of inane humour but nonetheless, it makes for an exciting watch. The Telugu film is rated 7.7 on IMDb.
6. Chatrapathi (2005)
When a family is uprooted from their house in Sri Lanka, they end up as bonded labourers in Visakhapatnam. The movie has a Robin Hood take on it where the protagonist, Sivaji, rises to fight for the oppressed. Starring Prabhas, Shriya Saran, Shafi, Bhanupriya, and Pradeep Rawat, the film is rated 7.6 on IMDb.
7. Maryada Ramanna (2010)
In case you thought S. S. Rajamouli only makes action and drama films, here is Maryada Ramanna which is an action-comedy Telegu film. A man returns to his hometown to sell a piece of land he owns but he falls in love with a girl. The catch is that the girl's family want the man dead. Many have said that Shah Rukh Khan and Deepika Padukone starrer Chennai Express has several elements that are similar to this film. The movie has been rated 7.4 on IMDb.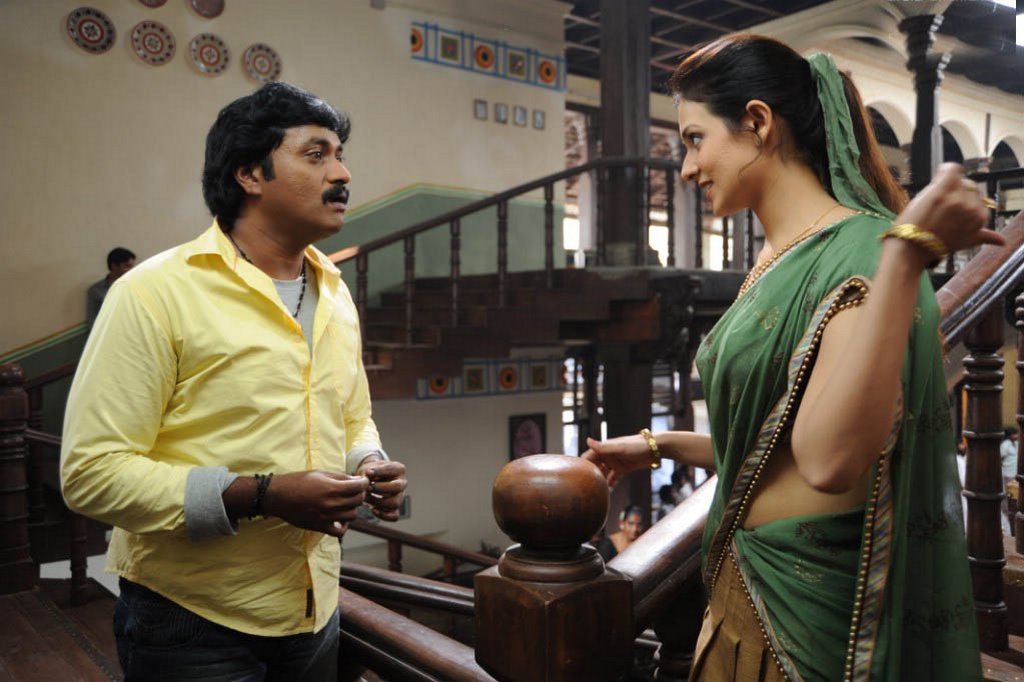 8. Sye (2004)
Starring Nithin, Genelia D'Souza, Shashank, and Pradeep Rawat, this film follows two rival groups of science and arts students in a college. The leaders of the gang decide to prove their mettle through a game of rugby but a local gangster takes over their college. These two rivals come together to fight for their college. Through a story of camaraderie, the movie is a classic masala flick. It has been rated 7.4 on IMDb.
9. Simhadri (2003)
Leave it to S. S. Rajamouli to succinctly put across stories that are presented in different timelines without making the story too complex. Simhadri follows the story of an orphan and the movie oscillates between the past and the present where he might be in love with a mentally challenged girl. Starring Jr NTR, Bhumika Chawla, Ankitha, Mukesh Rishi, Nassar, and Rahul Dev, the movie is rated 7.3 on IMDb.
10. Yamadonga (2007)
Coming back to what he does best, Yamadonga is a fantasy action comedy film. When a thief dies in a car crash, he reaches Yamlok where fights with Yama to get his life back. The movie was praised for being a mass entertainer and the performance by Jr NTR won hearts. It is rated 7.2 on IMDb.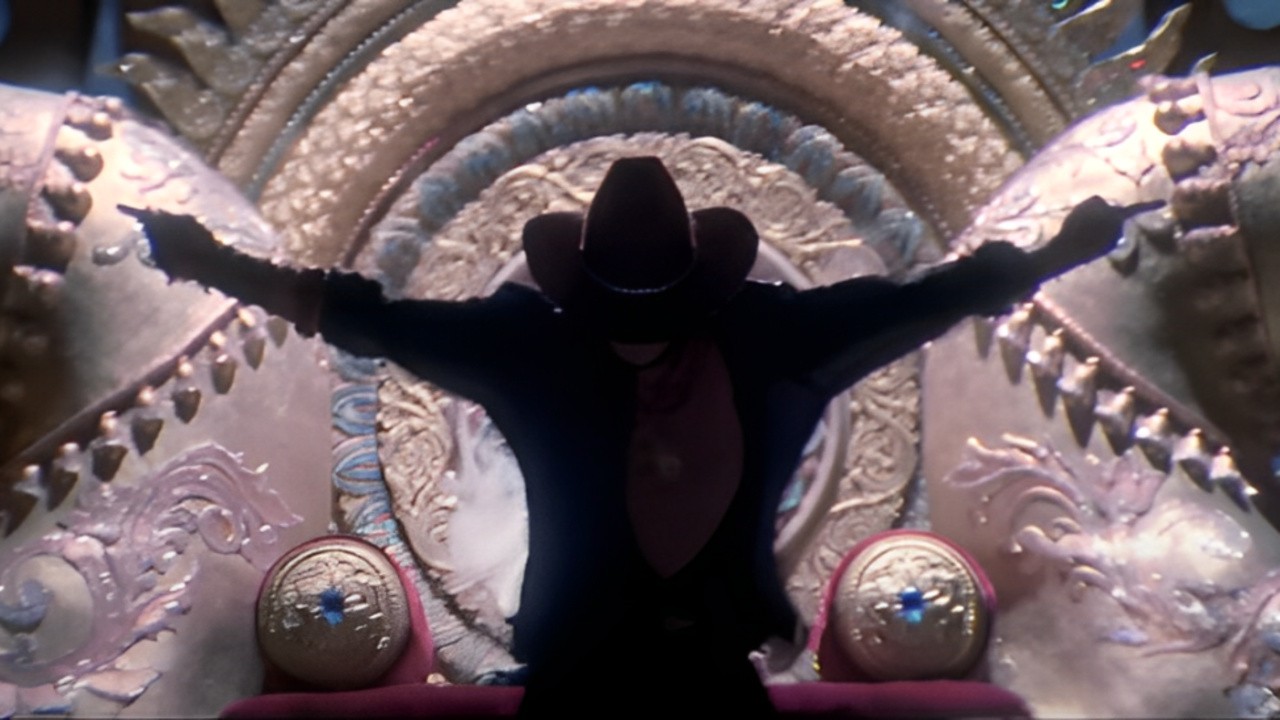 11. Student No: 1 (2001)
This film marked S. S. Rajamouli's directorial debut. The movie is based on the premise of a college romance, but what sets it apart is how Rajamouli treated the plot uniquely by adding flashbacks which gave more dimension to the otherwise simple plot.

Which of these films by S. S. Rajamouli have you watched already?