Be brave, they say. Don't be afraid, they say. Darr ke aage jeet hai, they say.
But then, sometimes getting frightened is so much fun! Nights-out are great, but fright-nights are way more epic. If you love the thrill of getting spooked, you'll agree when I say sitting around telling ghost stories, watching a horror flick with your eyes and/or ears covered, screaming at scary scenes, and then laughing it off, beats dancing to Honey Singh songs hands down!
How about cheap thrills with popcorn tonight? These 30 spooky movies make the perfect case for a fright-night with your gang:
1. The Exorcist collection (US), 1973 – 2005
Most horror fans swear by the original 1973 classic. I mean, who can forget a possessed Regan McNeil walking down the stairs upside down on all fours! Though none of the sequels and prequels managed to live up to that one scene, the Exorcist franchise panning 5 of the creepiest horror movies is a must-watch tonight.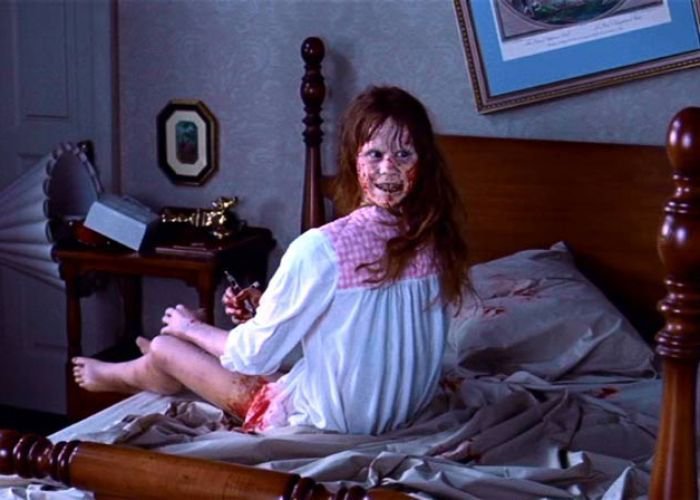 2. The Ju-On series (Japan), 1998 – 2015
If you've watched The Grudge, it's about time you watched the original Japanese version. It's a lot scarier. The idea of a haunted house with a terrible curse just never gets old, no matter how many times you watch it. The last film is slated for release this June, and we can't wait!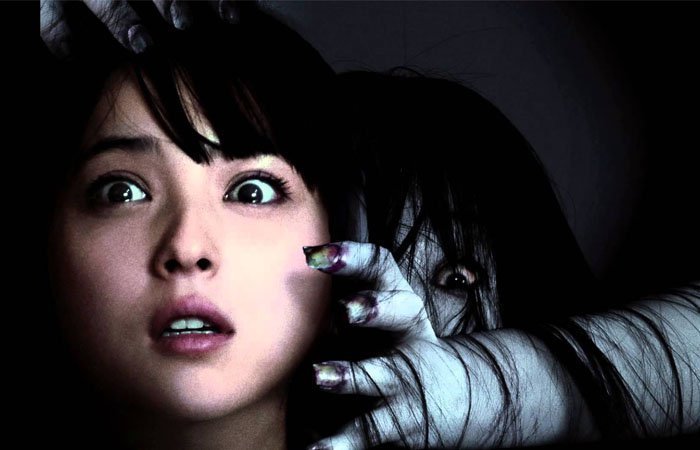 3. The Ringu trilogy (Japan), 1998 – 2000
So you think The Ring was the scariest thing you've ever watched? Wait till you see the original Japanese film it was inspired from. The storyline gets more and more complicated with each film, but heart attacks and screams are guaranteed! Ringu has a cult following the world over and once you watch it, you'll know why.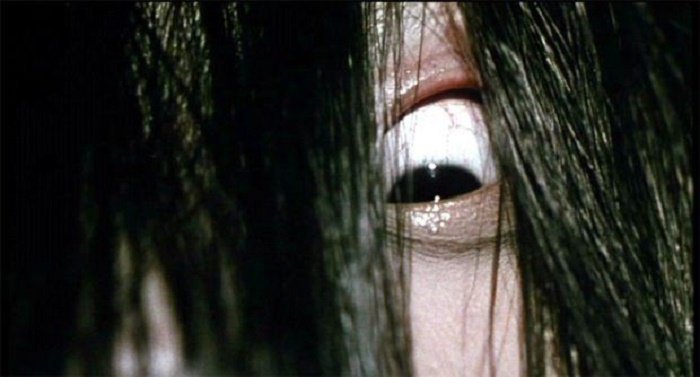 4. 1408 (US), 2007
Based on a short story of the same name by Stephen King, this psychological horror creates a lasting impression. Don't expect any white-faced apparitions with long black hair. But watch it for the brilliantly twisted plot woven around a forbidden hotel room that does not any visitor leave alive. This film has three alternate endings apart from the one used in the film, none of which are the same as the original ending of the short story.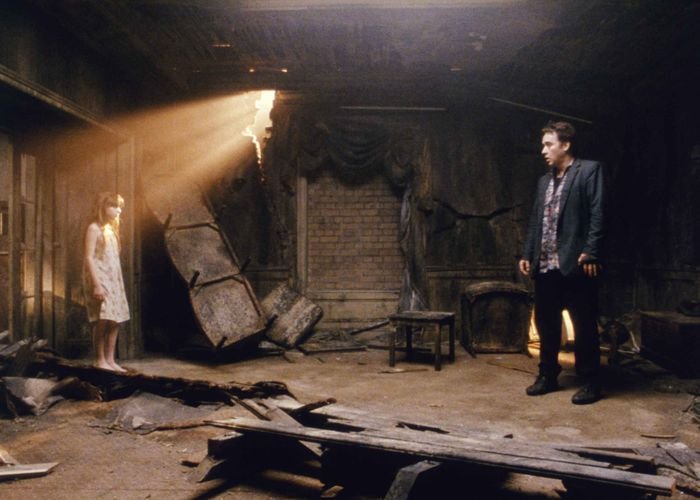 5. A Tale Of Two Sisters (South Korea), 2003
If you thought horror movies don't have great storylines, this film will prove you wrong. This beautifully made psychological horror will keep you feeling very uneasy throughout, waiting for something ugly to happen. But the twist in the end, that unfolds it all, will haunt you for a very long time. It inspired an American remake, The Uninvited, in 2009.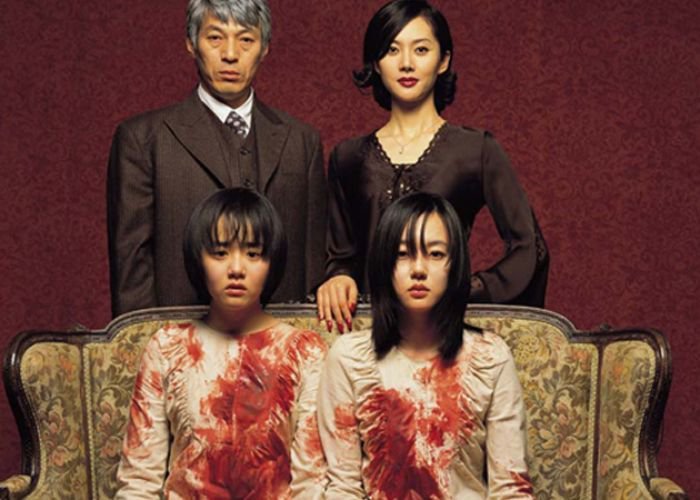 6. Shutter (Thailand), 2004
Do not watch the American or the Indian remake. Shutter is arguably one of the most popular horror films ever made. It has ample scenes you'll watch with your eyes shut, and the last scene (you'll know which one I'm talking about once you watch it) will leave you scarred for life! Definitely not for the faint hearted!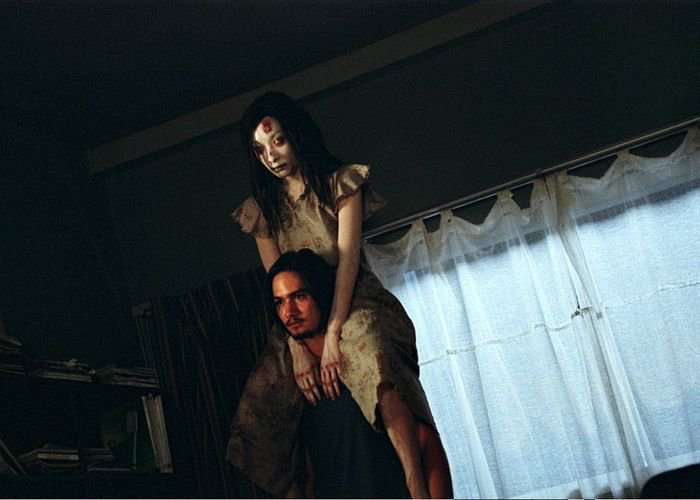 7. The Conjuring series (US), 2013 – 2016
The worst thing one can do is tell you that a movie as frightening as this is based on true events. It just makes the whole experience of sitting through it uncomfortably real. The recreation of the ghastly things that the families went through when they moved to these haunted homes will make you scream in horror. And for a long time, you'll be scared every time someone claps. And Valak from The Conjuring 2, let's not even get there.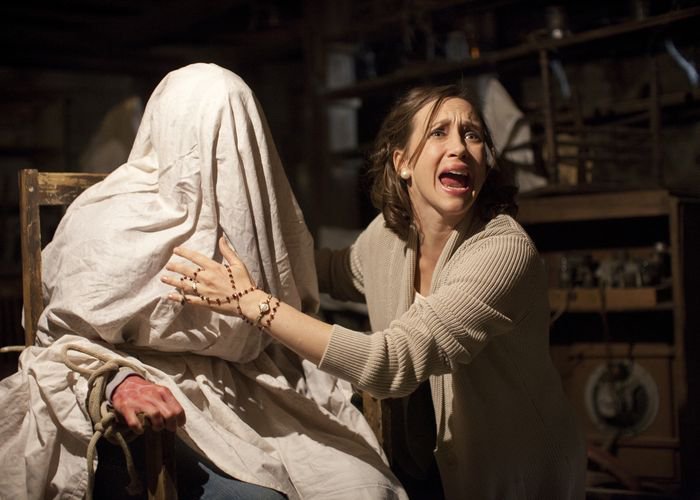 8. Blair Witch Project (US), 1999
The way this film has been shot makes it creepy as hell. Shot on a handycam, in a 'found footage' style,  this film is way way scarier than Paranormal Activity. It will make you think twice before acting adventurous around unknown places.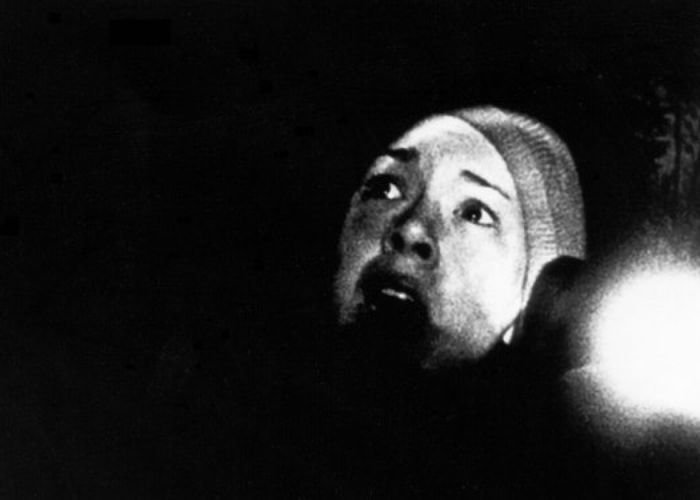 9. The Shining (US), 1980
Film critics have called it the best horror movie ever made. Stanley Kubrik's masterpiece is one hell of a ride through hauntingly beautiful cinematography, stellar performances and sound effects that'll make you cover your ears. The slow pace of the film adds to the horror. Jack Nicholson as the writer/hotel keeper who loses his mind, screaming "Daddy's home!" has been called one of the most iconic film scenes ever.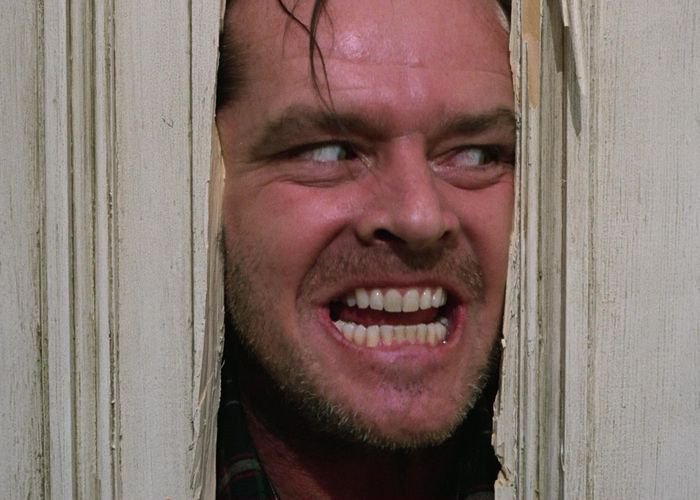 10. Rosemary's Baby (US), 1968
A pregnant woman's life turns upside down when everyone around her, including her husband, is up to something sinister involving her unborn child. Based on a best-selling novel by Ira Levin, this film is oddly charming.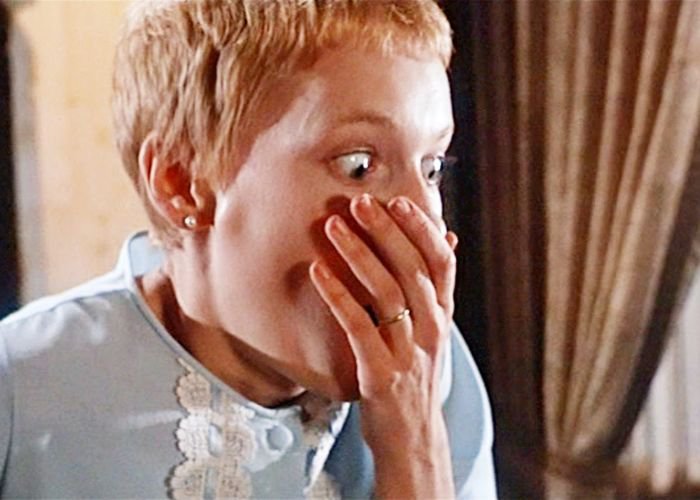 11. The Insidious Trilogy (US), 2011 – 2015
The first one was creepy, but it's the second one that answers all the questions. And then the third one raises some more questions. Either way, these uncomfortably spooky flicks are just what you need to scare the living daylights out of your mind. You'll probably not want to sleep alone after this.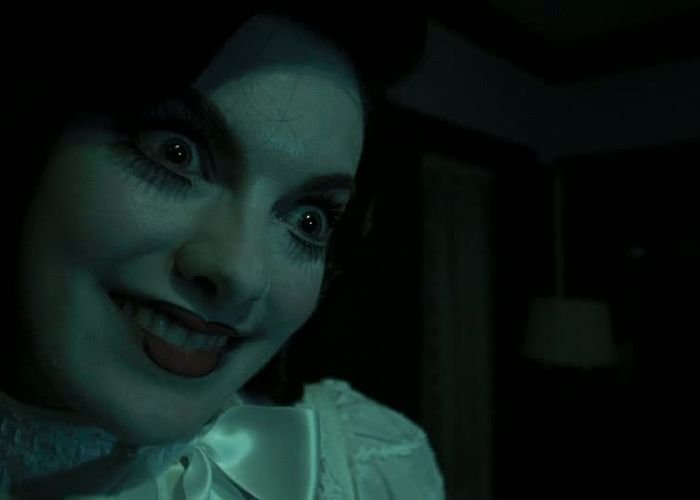 12. The Silence Of The Lambs (US), 1991
Watch this one for Anthony Hopkins' unbelievable performance. It was so convincing, many thought he was actually a cannibal. He had to make a public announcement that he never tasted human flesh and had no intentions of doing so in the future!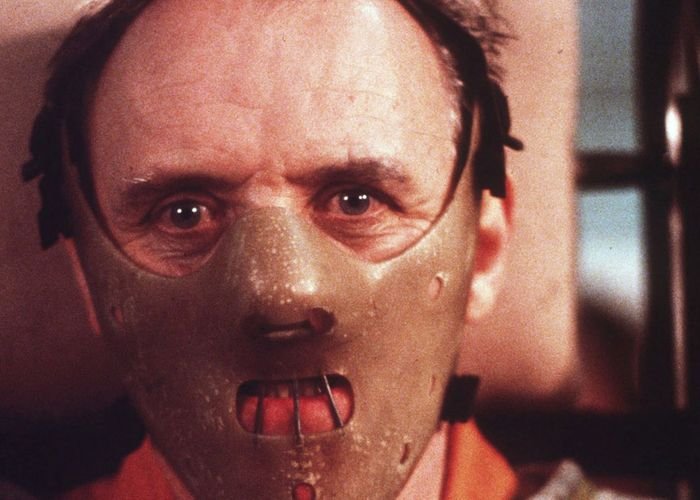 13. Mama (US), 2013
A mother's love is the most beautiful thing in the world. Not in this movie though. Also, this spookfest stars Jamie Lannister from Game of Thrones… in a double role!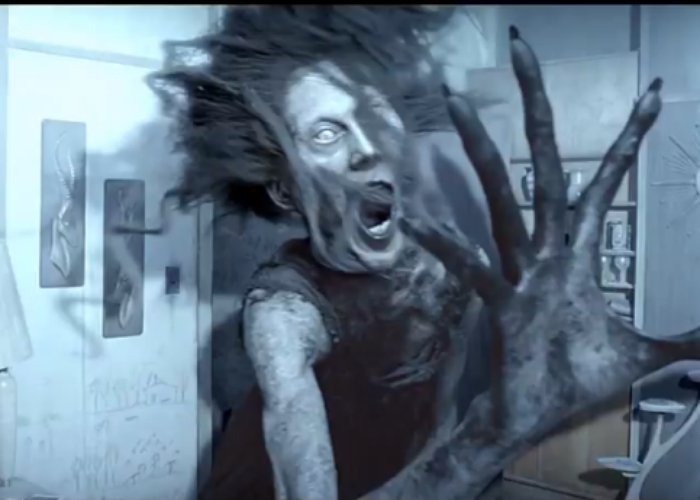 14. The Omen series (Britain/US), 1976 – 1991
Damien will be one name, you'll fear after watching this series. If you are a 90s kid, you'll know what I mean when I say The Omen is the kind of stuff childhood nightmares are made of. Remember the woman whose eyes get clawed off by the crow?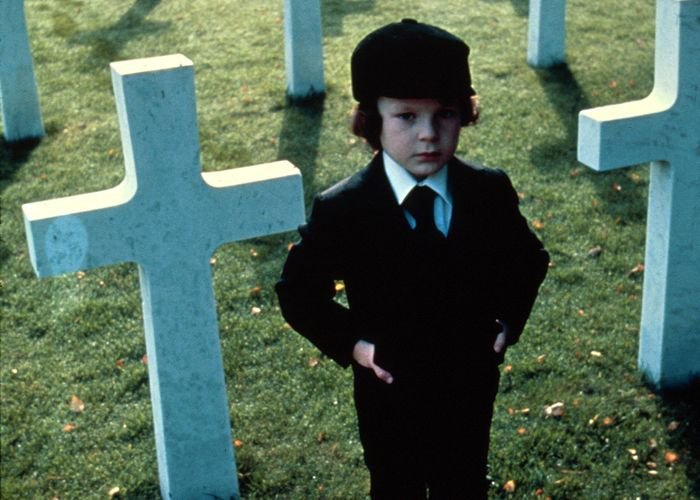 15. The Wicker Man (Britain), 1973
This cult mystery-horror films explores themes like Celtic Paganism and will leave you very very uncomfortable. It was named the Best Horror Film award in 1978 and the burning of the wicker man scene features in the list of 100 Scariest Movie Moments. Need I say more?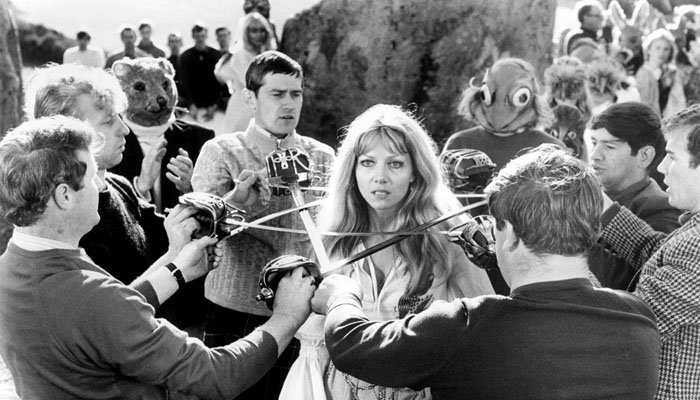 16. The Woman In Black (Britain), 2012
Most people went to watch this film for Daniel Radcliffe, but the film in itself turned to be surprisingly impressive. If you like beautiful horror films with a good back story, this one is for you.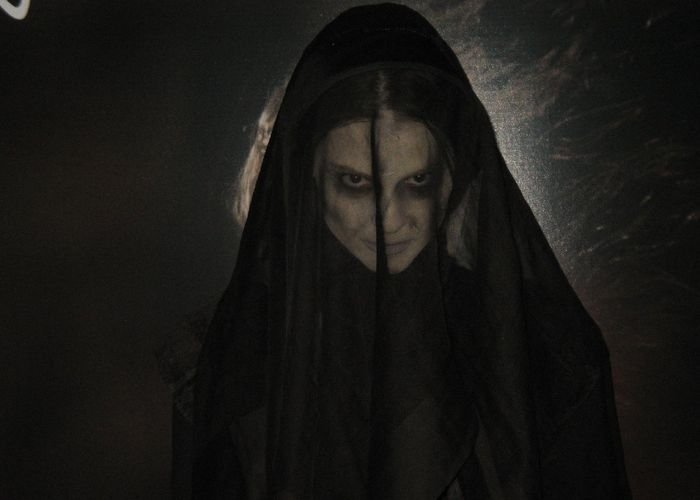 17. Dead Silence (US), 2007
Ever wondered why some people are scared of dolls? After watching this, you too will be. A creepy old woman living all alone in her creepy mansion with her creepy dolls, is as spooky as it is entertaining.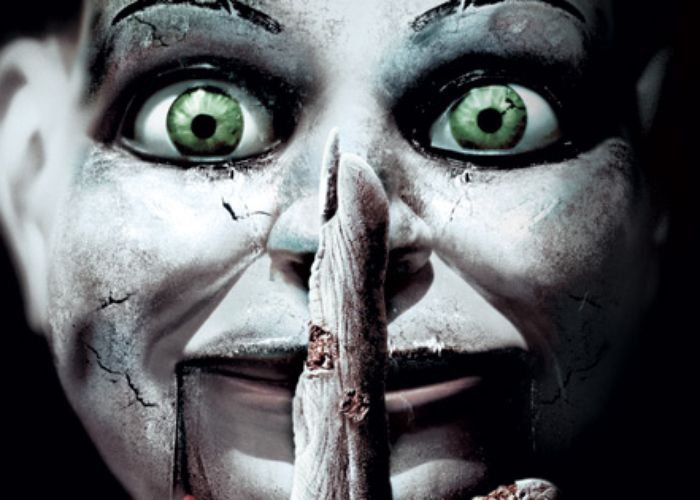 18. The Taking Of Deborah Logan (US), 2014
This indie film starts off as the usual someone-gets-possessed-and-does-weird-things kinda flick, but it soon graduates into something completely bizarre. Thankfully it has a backstory that isn't just Satan's-trying-to-say-something.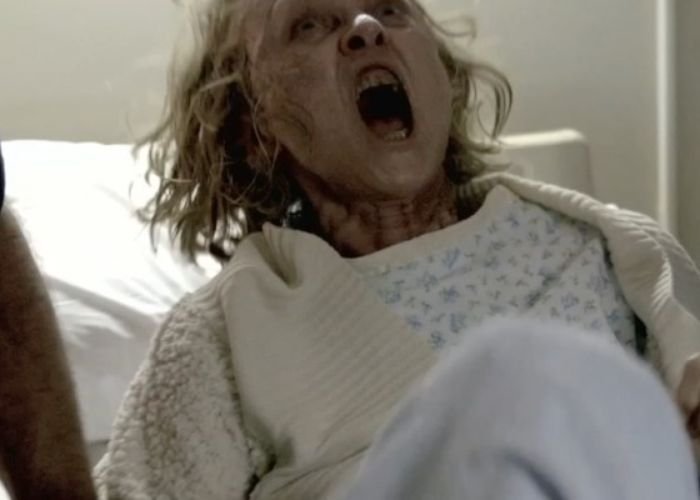 19. Audition (Japan), 1999
Let me warn you here. You not only require a strong heart, but also a strong stomach to survive this excruciating gore fest. A middle aged man falls in love with a beautiful young actress. But she has a very dark secret. If you're a fan of Hostel and SAW, you're going to love this!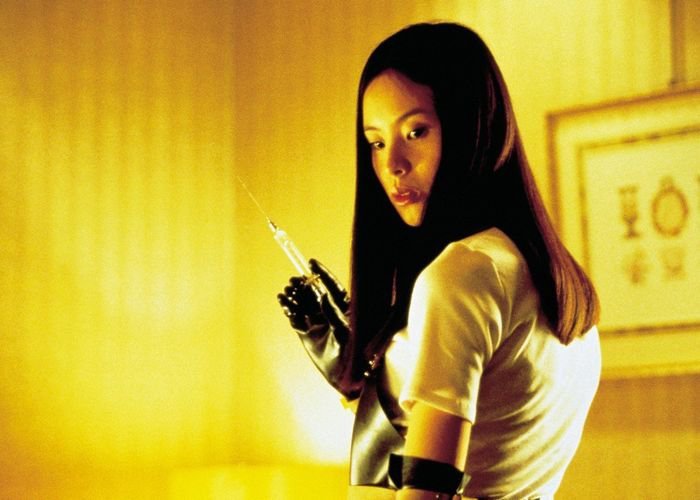 20. The Whispering Corridors series (South Korea), 1998 – 2009
Every school has it's own horror stories that students just love to tell. I'm sure that's something all can associate with. That's probably what makes the Whispering Corridors ( Memento Mori) series so popular. Set in a girls' school, these 5 movies bring alive all those tales of horror from school days. A must watch with your gang.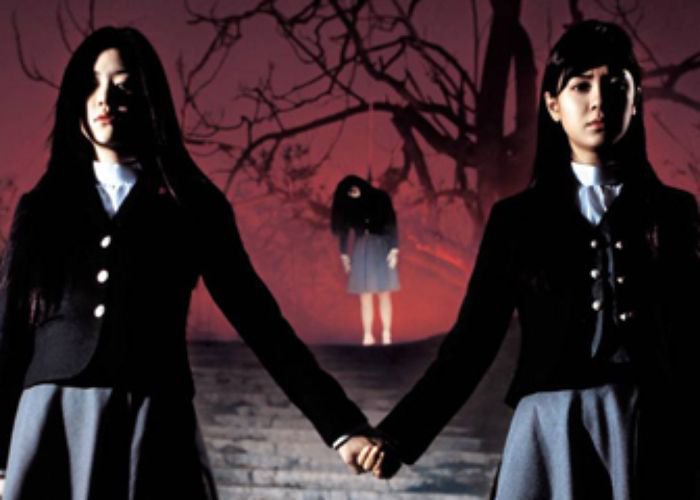 21. The Maid (Singapore), 2005
There's something very beautifully nightmarish about this film. With a somewhat unusual storyline, this flick is definitely worth a watch.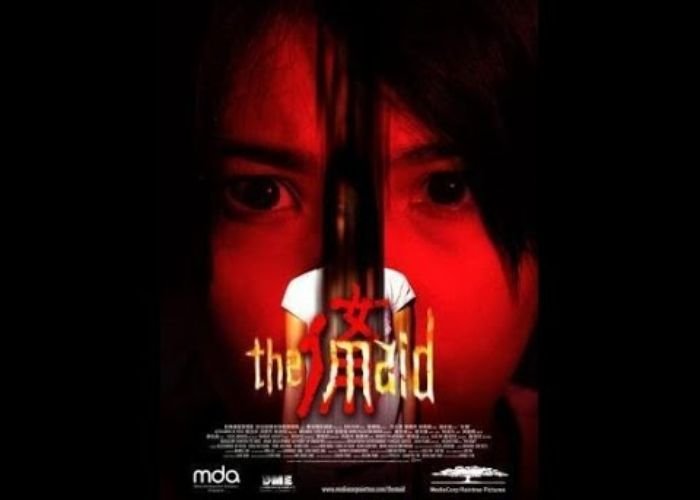 22. The Eye (Hong Kong), 2002
This very popular flick by Danny and Oxide Pang has many remakes that did equally well. Remember the Urmila Matondkar starrer, Naina? Watch this if you have a nose for good old-fashioned horror.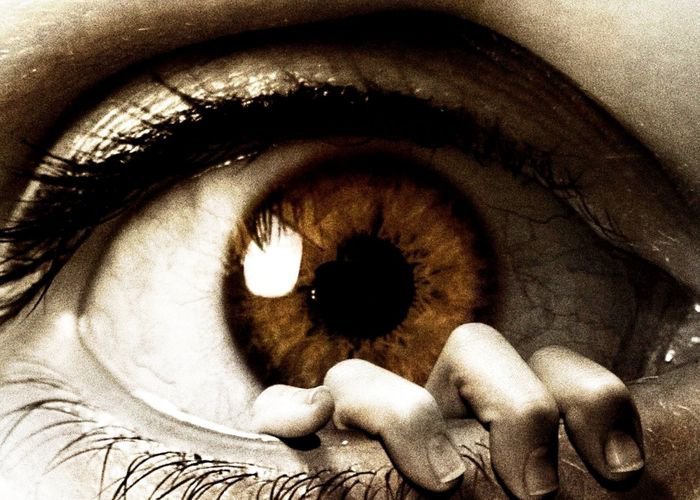 23. Bunshinsaba (South Korea), 2004
This is one of those horror movies you can't watch alone; those which will leave you too scared to sleep alone or go to the loo at night. Seriously, when did little schoolgirls get that frightening!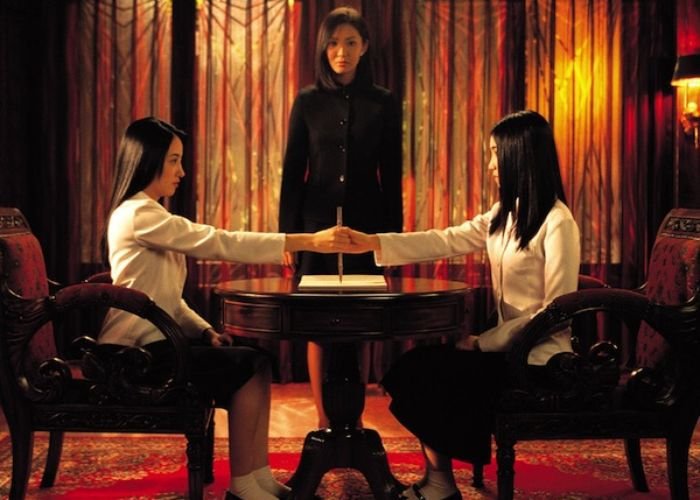 24. Dark Water (Japan), 2002
Hideo Nakata's (of Ringu fame) Dark Water is a beautiful story of a mother's ultimate sacrifice. Dark and poignant, this film inspired an American remake starring Jennifer Connelly in 2005.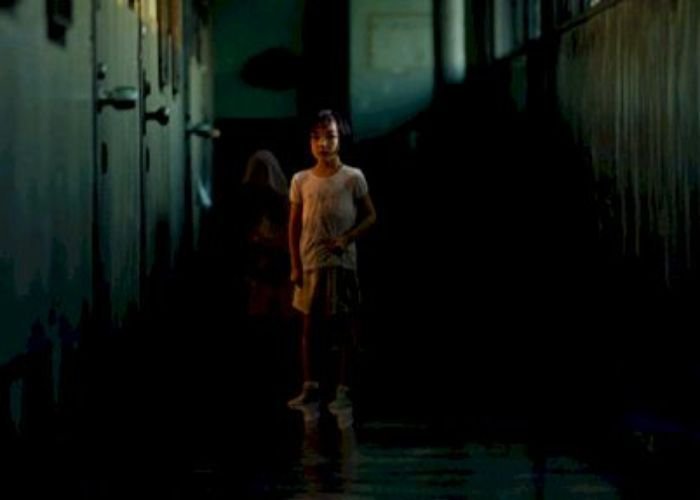 25. Annabelle (US), 2014
After The Conjuring, we just couldn't wait for Annabelle. Though it didn't quite live up to the hype, it had it's moments. Watch it again for little Annabelle running through the door, and the scene on the lift.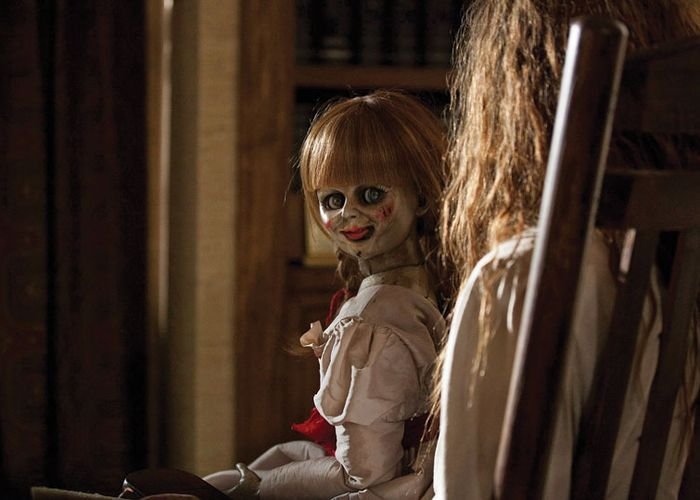 26. The Others (Spain/US), 2001
This film won many awards, and Nicole Kidman received a BAFTA nomination for her role. The storyline and the twist in the tale, along with the beautiful art direction makes it a great watch every single time.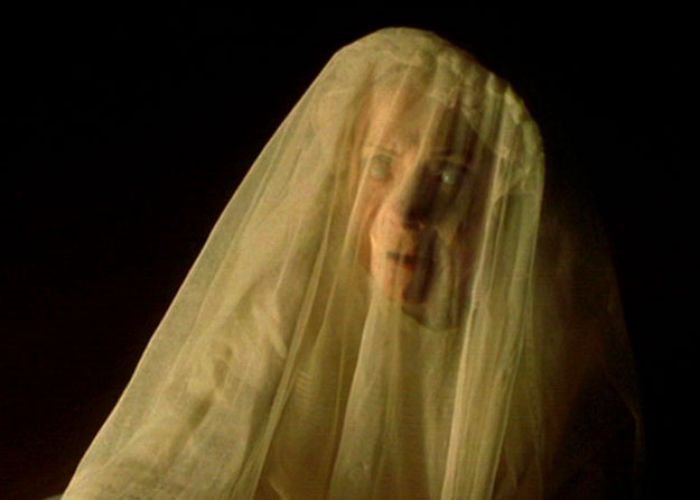 27. Sinister & Sinister 2 (US), 2012 – 2015
You must have seen spoilt brats around, but these kids are just something else altogether. These dark movies can give the bravest of men goosebumps. No wonder it's a favorite amongst horror fans.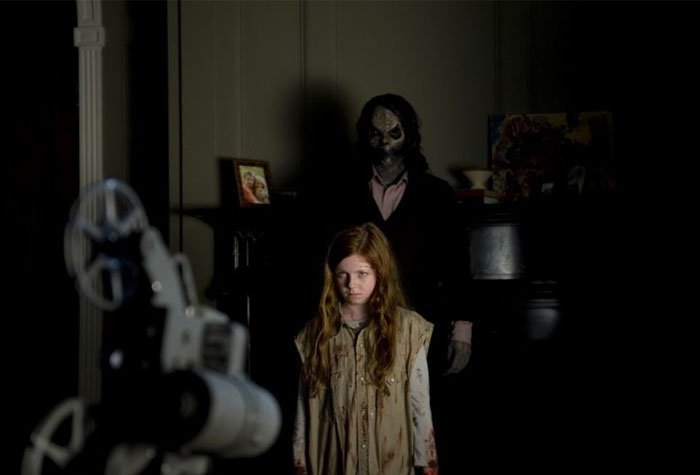 28. The Exorcism Of Emily Rose (US), 2005
Once again, the fact that it's a true story makes it all the more scary. If you love getting thrills out of frightening scenes, this is one film that packs those by the dozen!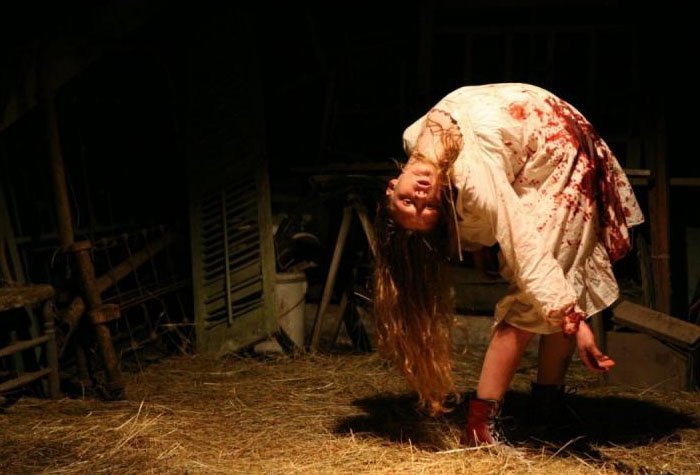 29. Reincarnation (Japan), 2005
This is one movie that has a brilliant plot that comes together at the end. Dark, mysterious and spine chilling, Rinne is one movie that you're surely going to suggest to your friends after watching.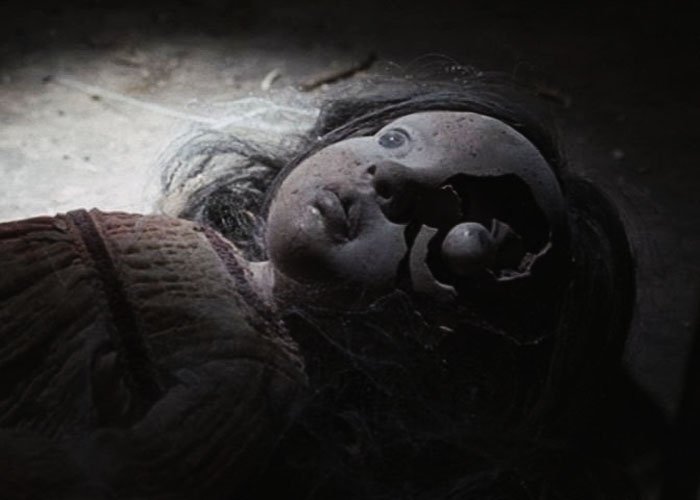 30. Art Of The Devil 2 & 3 (Thailand), 2008 – 2009
These have to be the most twisted stories ever told. It's full of gore but then, it has a strong story that only unfolds in the 3rd Chapter. Take my word, this is full paisa vasool stuff.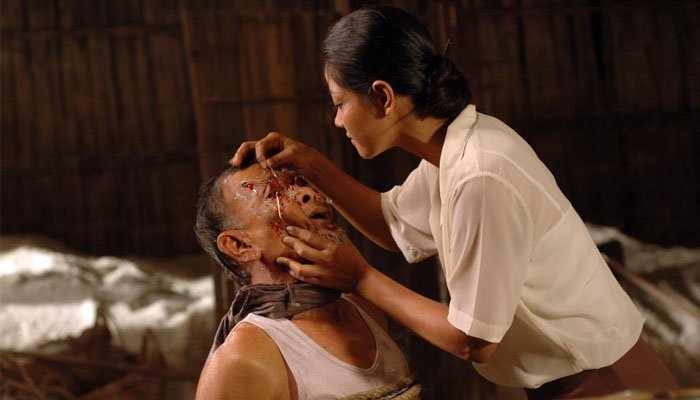 Boo!
Also Read: