Many of us grew up watching Shararat as kids. How can we forget the shenanigans done by Jia, her naani, and her mom? Remember her equation with Dhruv and her neighbour, Pam? There's a certain nostalgia value attached to the show. Most of us have memories of ourselves watching the show as kids.
Recently the Shararat cast reunited and what ensued was nothing short of magic! Dhruv, Jia, Pam, Raja, and Meeta (as we know them) met for a fun reunion and you have to see what happened next. Karanvir Bohra shared the video on his Instagram. The video had Karanvir Bohra, Shruti Seth, Simple Kaul, Harsh Vashisht, and Addite Malik. The cast created a fun reel but with a hint of shararat in it.
The video has received over 48K likes and 1 million views. Fans couldn't get enough of their favourites. Some shared the memories they have attached to the show. While others yearned for a second season of Shararat. Here's what they had to say about the video.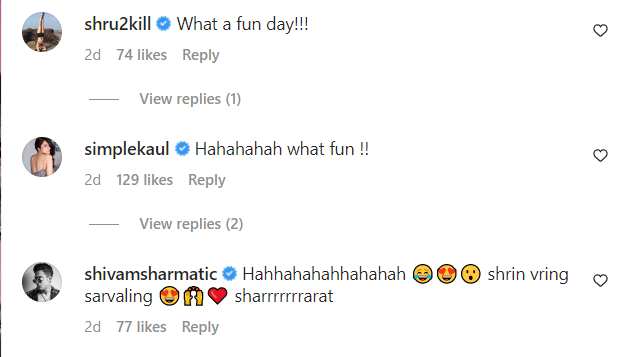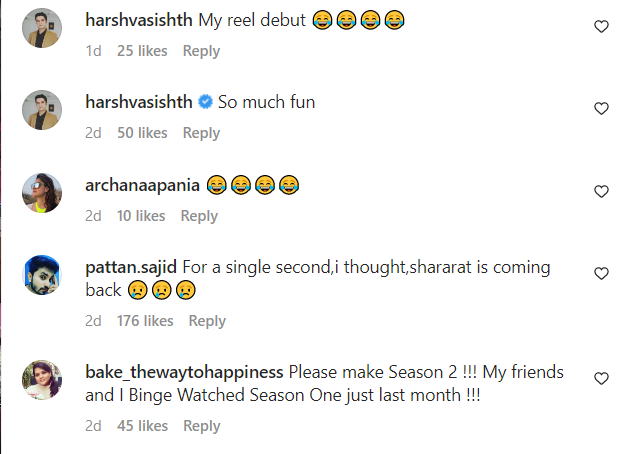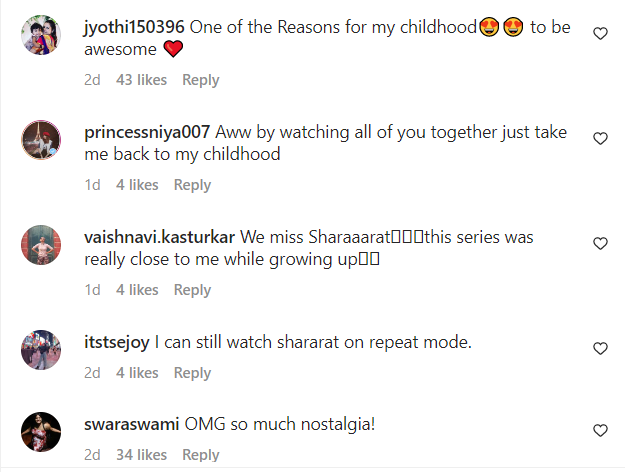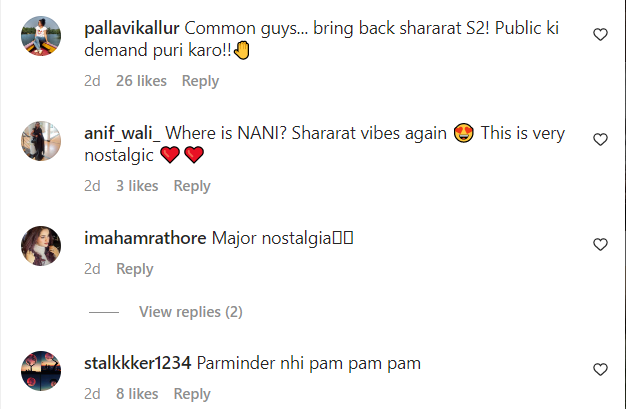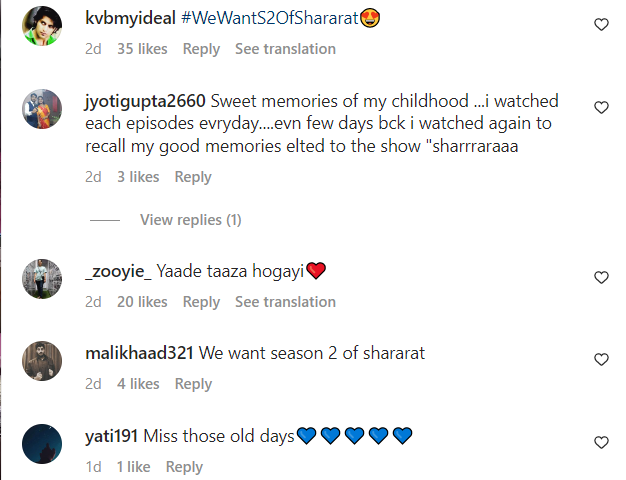 Even though Shararat aired its last episode years ago, most of us still remember all the plot details. You simply cannot forget some TV shows because they were an integral part of your childhood.