Pathaan has been leaving a massive imprint on the audience. With the right amount of drama and action, the movie keeps its viewers on the edge of their seats.
And now, a woman shares her story about how her heart rate spiked up, a whopping three times, while watching the movie!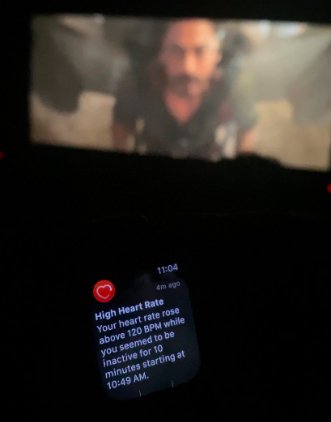 Neha Ramneek Kapoor, a social media user, tweeted that her pulse shot up three times when she was watching the first show on the first day of the movie.
Sharing a picture of her high heart rate on her watch from the theatre, she wrote about how the show was completely packed and the audience couldn't stop screaming, which resulted in a high heart rate.
Read More: 22 Tweets To Read Before Booking Your Tickets For 'Pathaan'
Of course, netizens couldn't help but agree with her. Here's what people tweeted:

With 'Pathaan', Shah Rukh Khan Has Shown That Love Does Conquer All
We have all heard how smartwatches have been saving lives and once again, it does the job perfectly!