If there is one celeb who knows the nitty gritty of entertainment to the T, it is Rakhi Sawant. A powerhouse of entertainment, unabashedly honest, and full-on desi are the words that can sum up this actor. Rakhi has gone viral time and again for being motormouth. And while some of her comments are hilarious, some have even landed her in trouble.
But let's focus on the hilarious ones for now. There are times when Rakhi Sawant has candidly said such things that are relatable AF: things which we want to say but we never really found the words or the guts (which, Rakhi has a lot) to say. There have been numerous times she spoke our soul and the Internet has dubbed her as their "soul animal".
Here are eight times when Rakhi Sawant spoke things we could not even speak.
1. This candid reply to people (especially, distant relatives) who shower unsolicited advice onto people like a hobby. Get a new hobby na!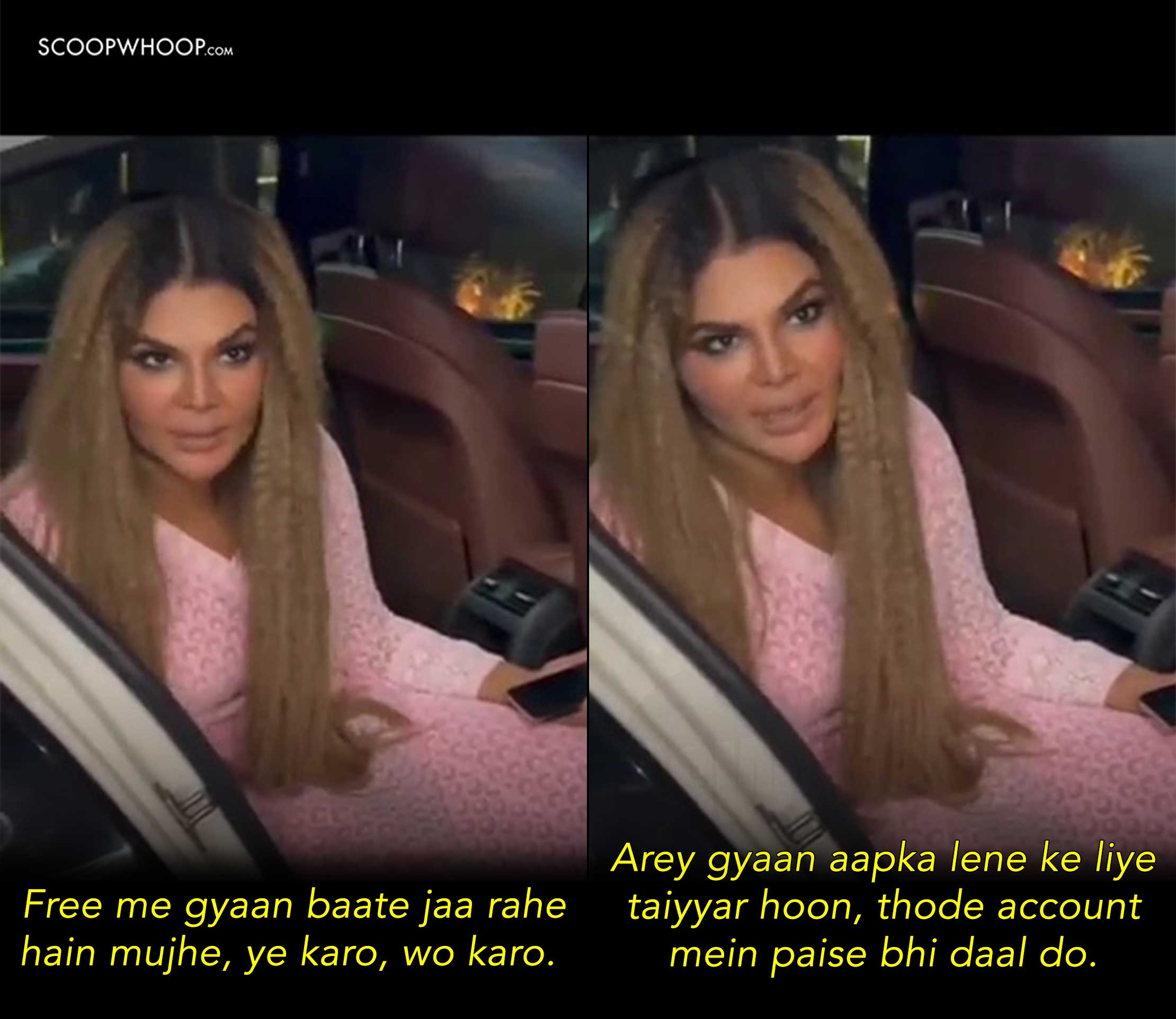 2. When Rakhi Sawant was all of us at the end of every month. You know, those days when your bank figure is in three digits, but you need some groceries to keep yourself alive? Exactly that.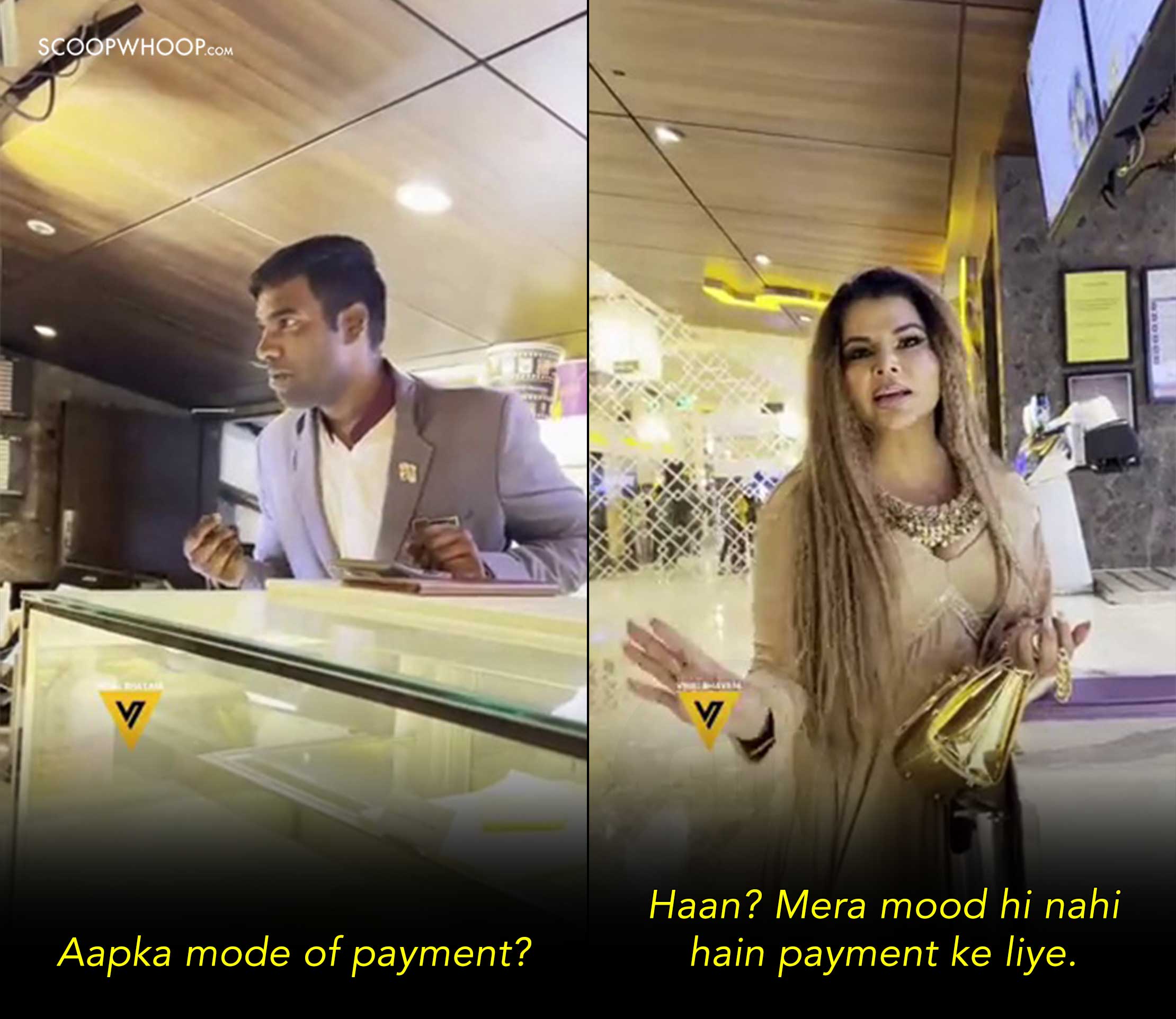 3. That feeling when your company hasn't rolled out the appraisals but they are regularly conducting webinars to keep the spirits up. The audacity!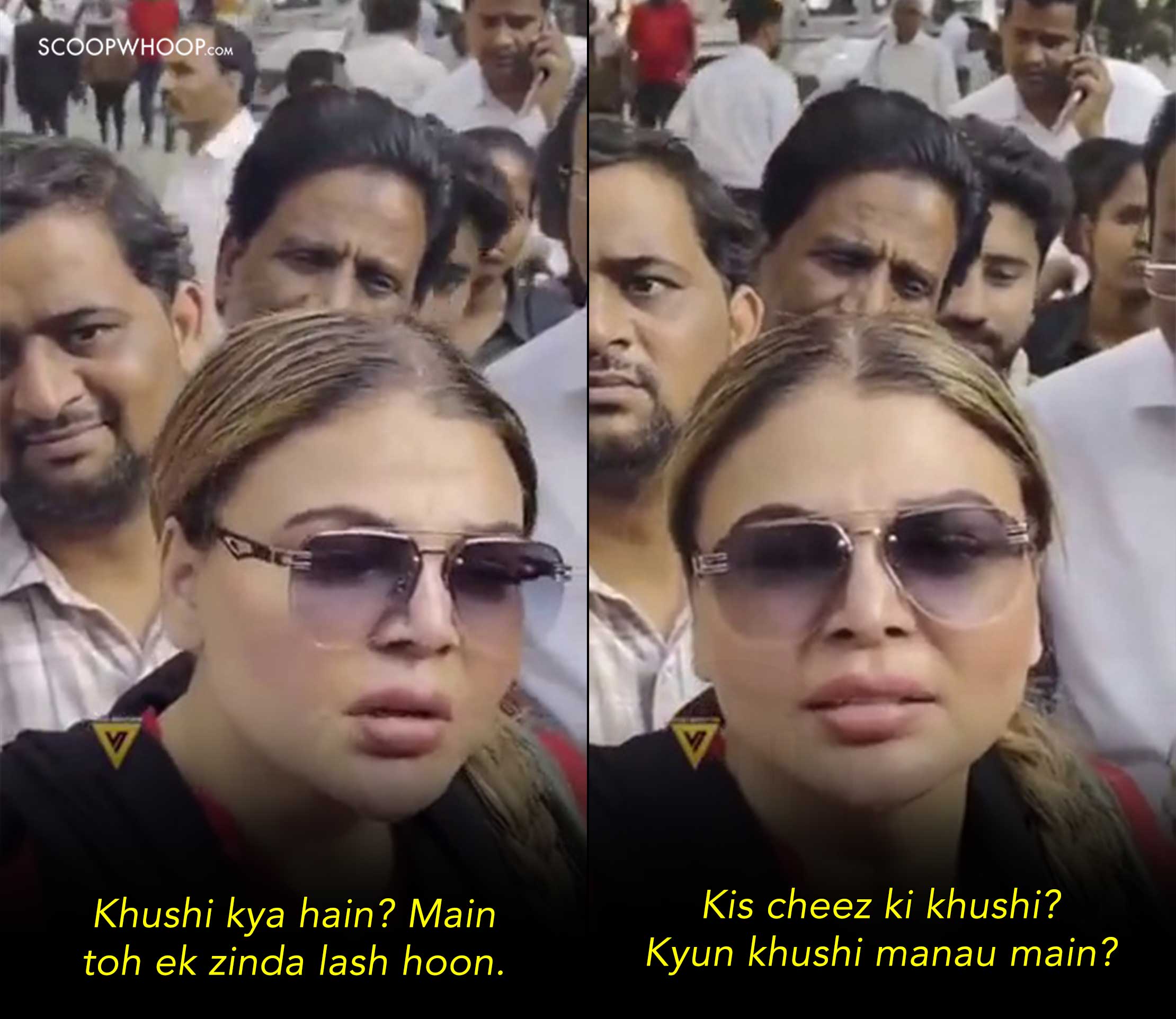 4. When nothing in your life is going well and your friend asks aur bhai mazze chal rahein ya nahin? Arey bhai, kahan ke mazze? Kaise mazze?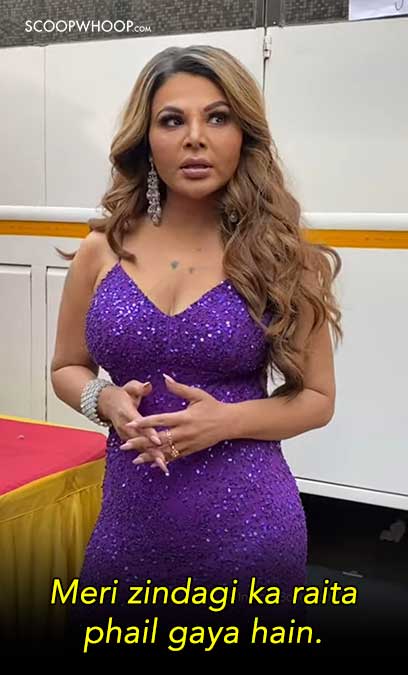 5. When you want to fulfil your New Year's resolution and are having an internal monologue.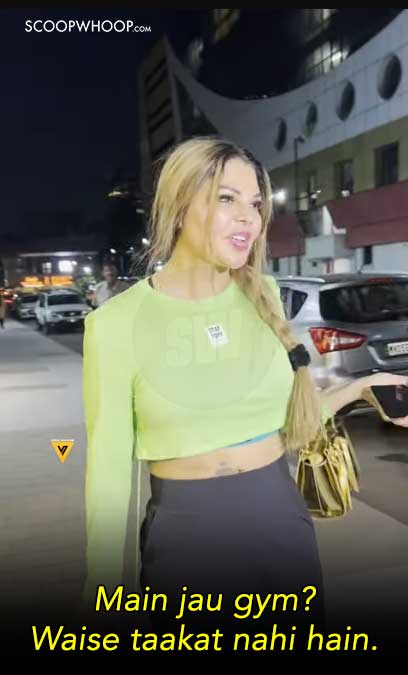 6. Me to my mother when I sneak into my house at 2 AM and she smells the alcohol on me.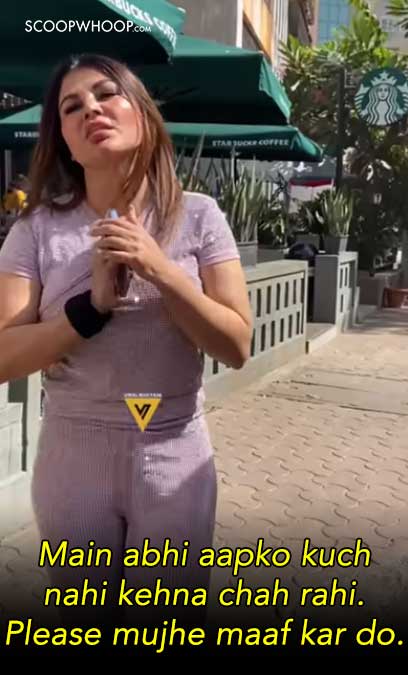 7. To that one pervert man every girl faces every day. Sadly.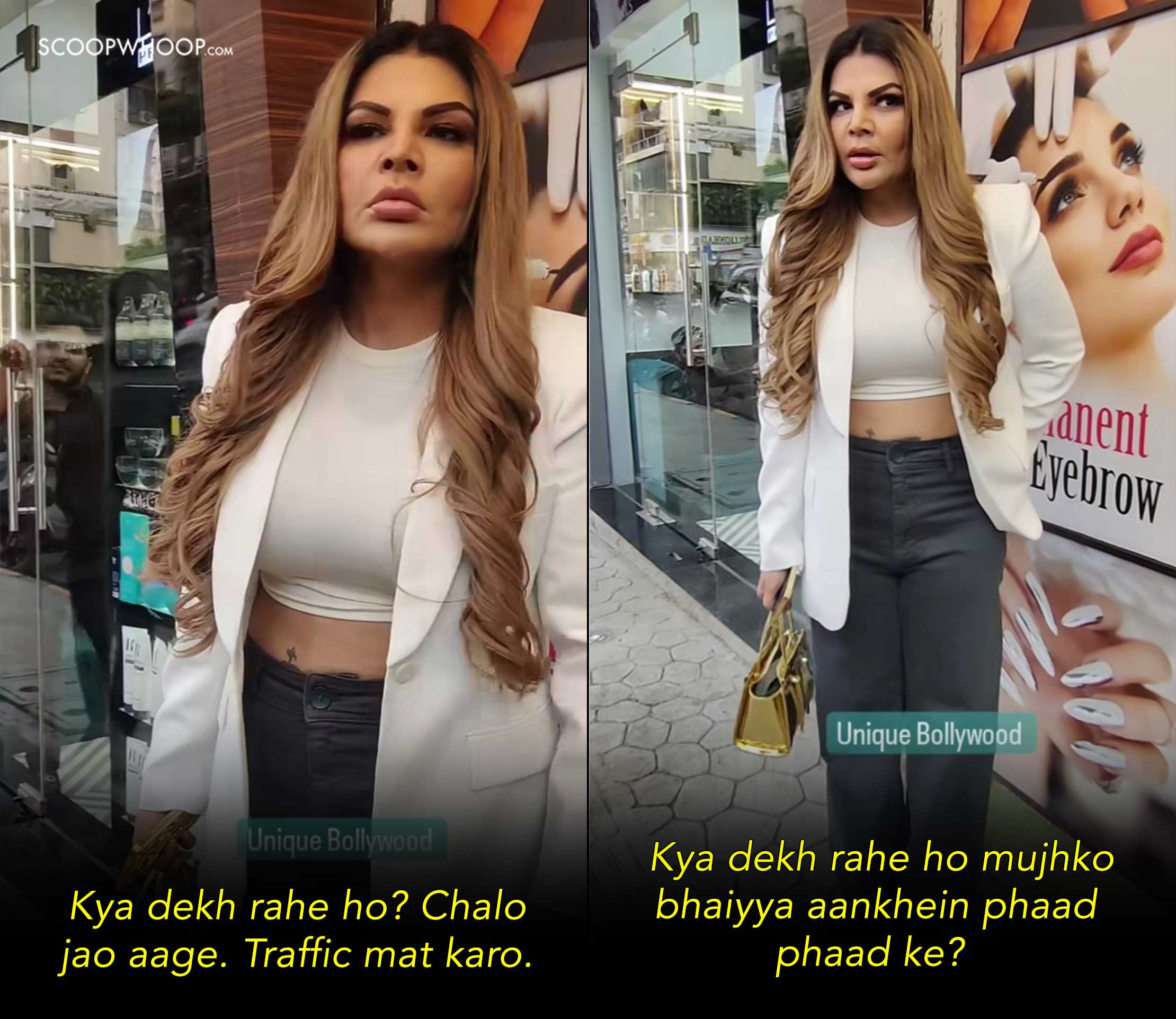 8. When your friend gives you the tea on someone but you don't even know them.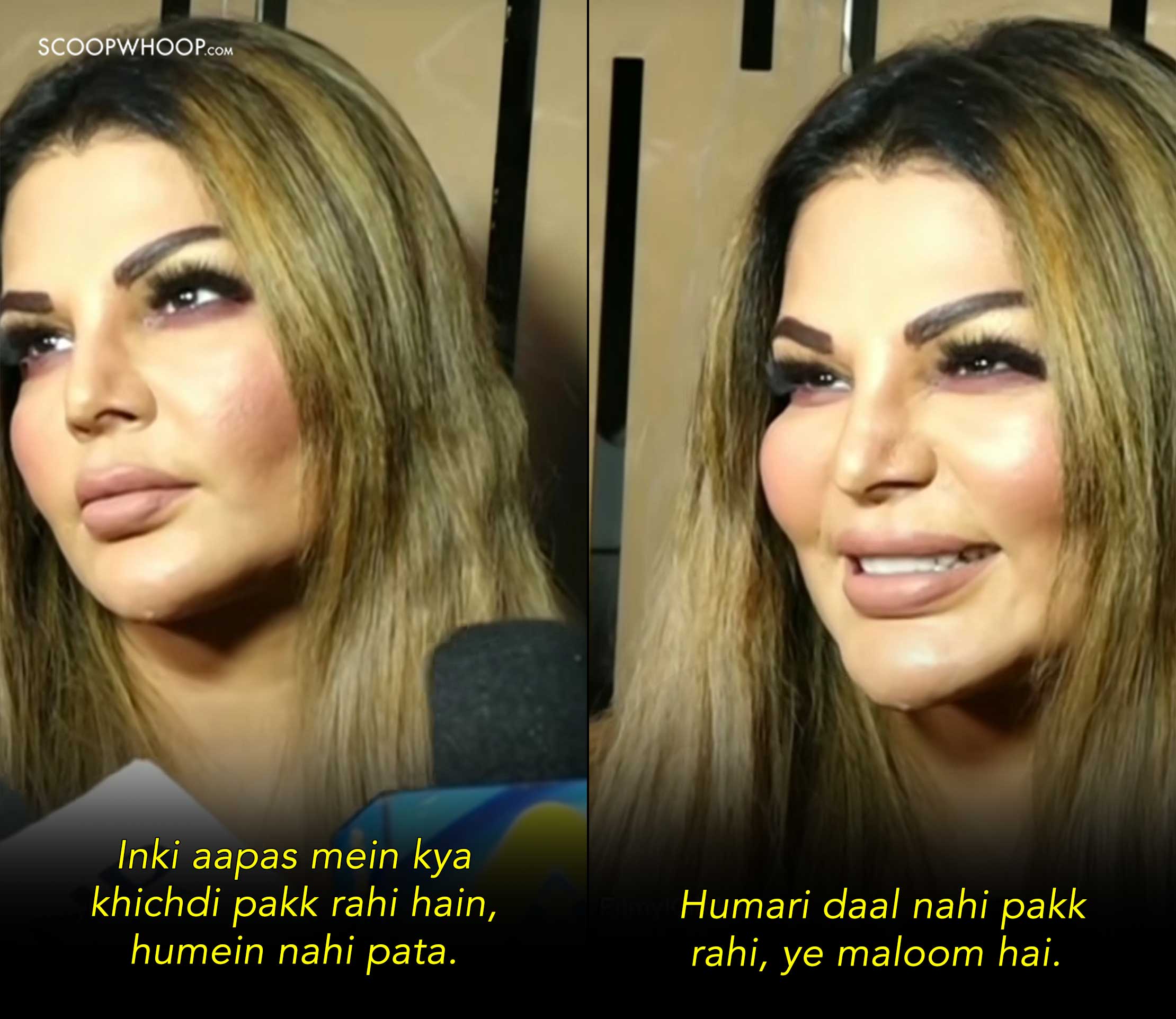 Rakhi Sawant – truly an icon!
Creatives: Sawan Kumari