There are some things that you cannot escape from no matter who you are. And one of them is shaadi-related questions from your close and distant relatives. Recently even Congress leader Rahul Gandhi wasn't spared from this question when women farmers from Haryana popped this question.
Rahul Gandhi has been interacting with women farmers from Haryana at their Janpath residence in Delhi. In one of the interaction videos, one woman asks Sonia Gandhi to get Rahul Gandhi married soon. Sonia Gandhi, just like any other mother, asks the woman to find a girl for her son. The video, then, moves to Rahul Gandhi and his reply is literally what all of us would say to a distant relative who asked us this question.
Rahul Gandhi said, rather sheepishly, "Ho jayegi. (Translation: It will happen)."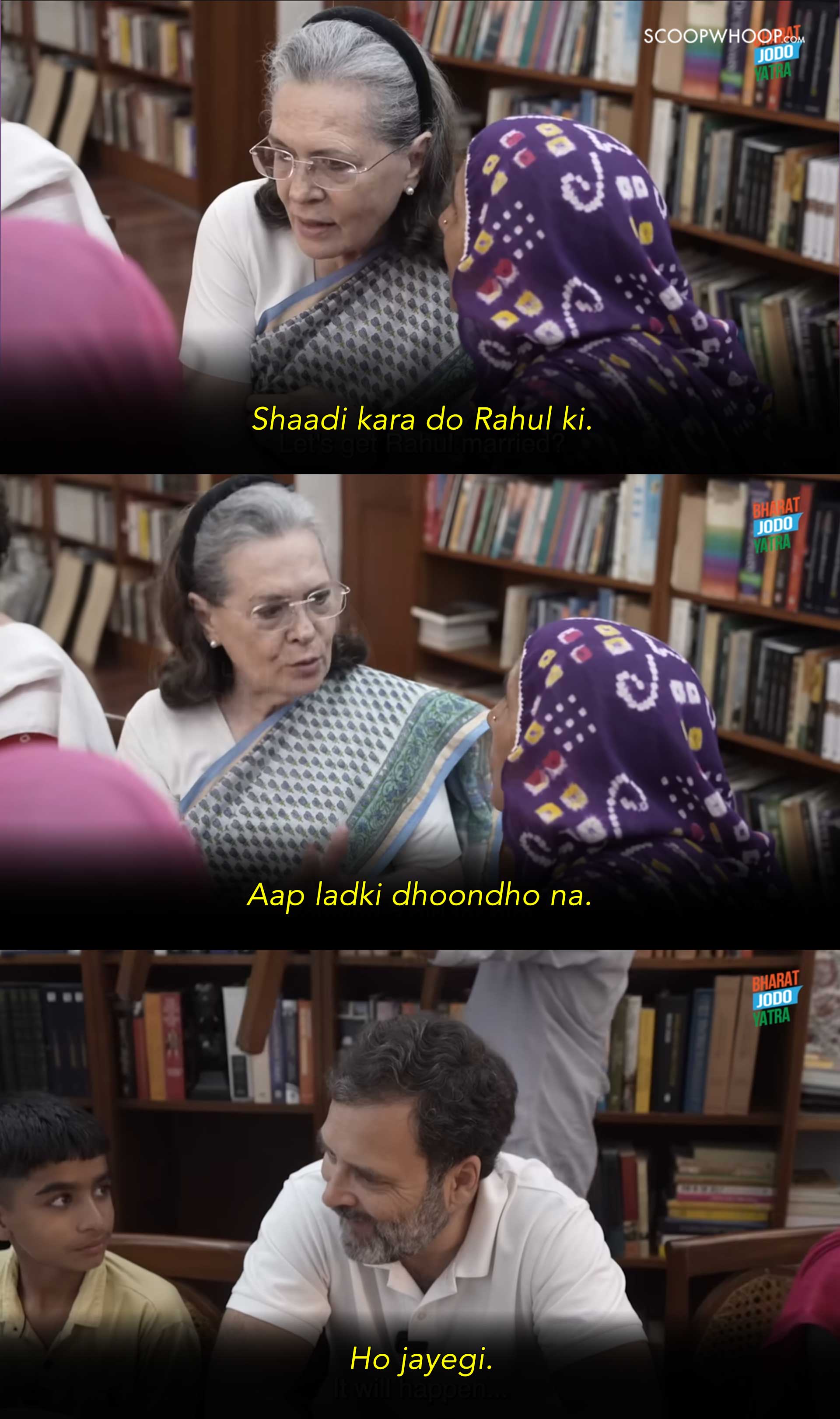 This isn't the first time someone has asked Rahul Gandhi this question. Earlier in June this year, RJD Chief Lalu Prasad Yadav had also asked him to tie the knot soon.
Here's how people have reacted to this fun banter.
Shaadi questions will haunt single people forever.