Time and again, it has been proved that finding a rented apartment as a bachelor tests your patience. It brings you face to face with landlords who have their own set of rules, and societies who have their separate rule books altogether. And more often than not, the rules for bachelors are starkly different when compared to the ones which other residential society members have to follow. A Reddit post shows a list of rules put down by a Bengaluru Housing Society for bachelors. And well, there's a lot to it.
A user took to the Bangalore subreddit and shared a notice from the society. Apparently, it was an eleven-page document and the user shared a single page. The image had seven rules. Out of which two read as such –
"No guests are allowed to Bachelors and Spinster's flats post 10 pm. Guests are not allowed to stay overnight. If required, prior approval from Owner on email, Manager or Association office to be requested by submitting the guests ID proof and furnishing the stay duration and Guest entry on Mygate."
"Bachelors and Spinster to follow the association rules strictly. No relaxation in case of violation. Penalty of Rs. 1000/- or evict."
Take a look at the Reddit post here.
Additionally, some rules such as no loud music after 10 PM or no late-night parties are still valid. But how do you validate this rule which says, "not to use the corridors and balconies for phone calls post 10 pm?"
Also while we are at it, what's up with calling single women "spinsters"? That's absolutely derogatory. Isse achcha toh bachelors me hi club kar dete na.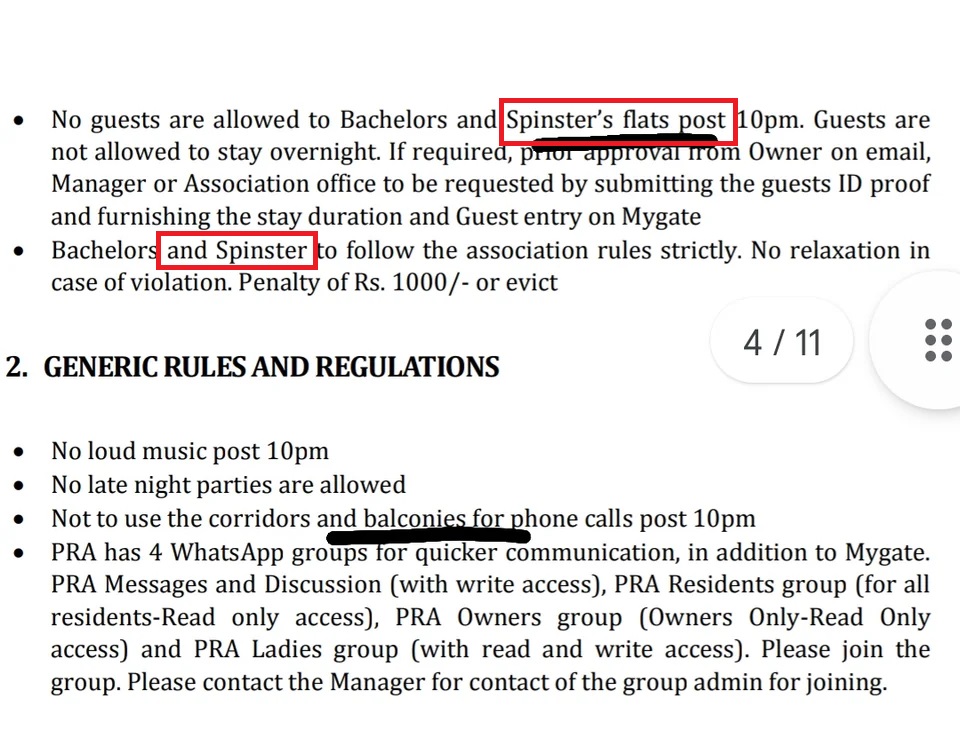 A few common rules in place by housing societies are valid because there have been varied instances but these rules, especially for bachelors, are just not right. Ever since the Reddit user shared this post, people on the internet have been fuming. Here's what they had to say.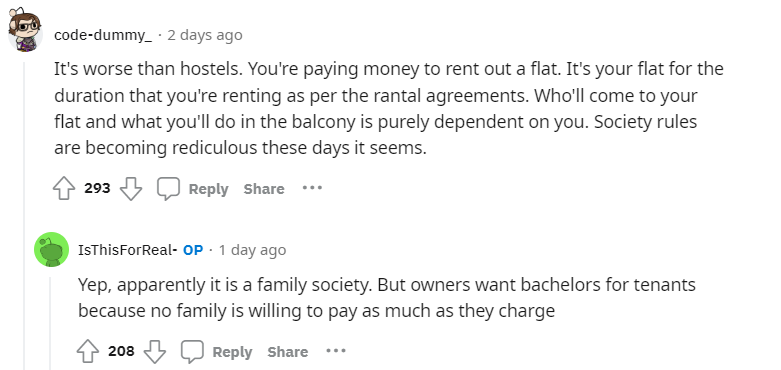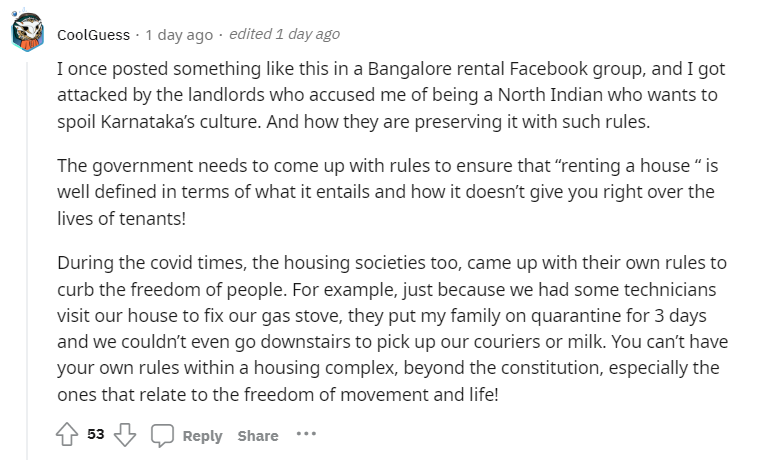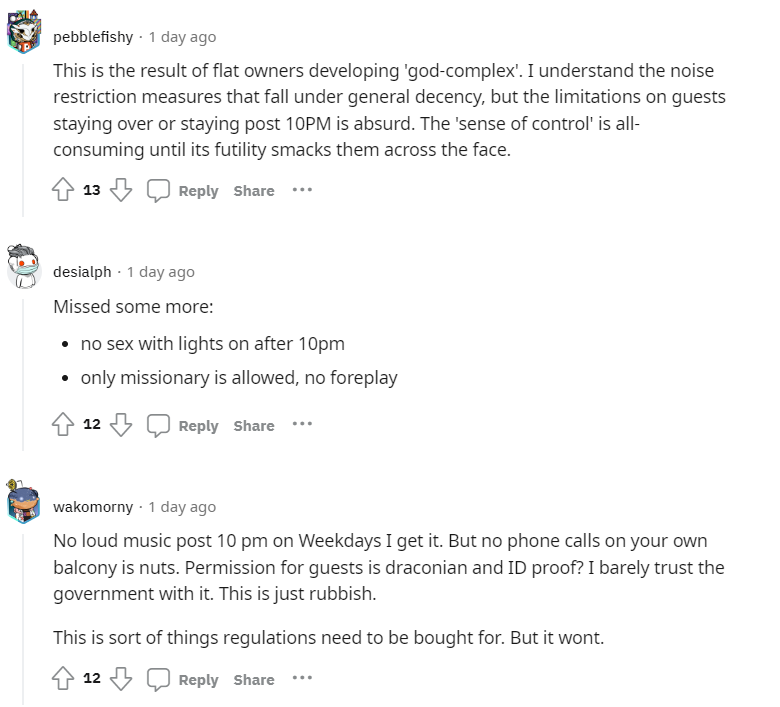 Make these rules, make sense. For once.
Also Read: 10 Superpowers Your 'Society Uncle' Thinks He Has But He Really Doesn't