Social media influencers have a huge following. Now when someone has a huge fan base, you expect them to do something that would influence people in a positive way. While some influencers do use their platform for good, the number of times other influencers engage in absolute hokum acts often outweighs the former.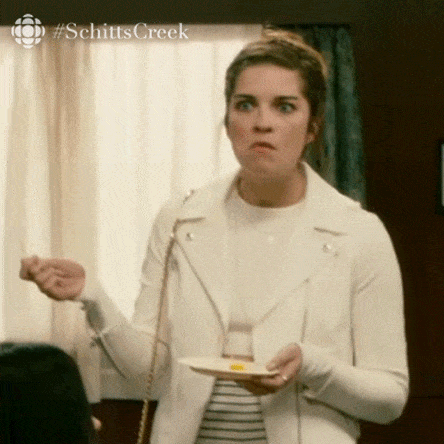 Here are 10 times when Indian influencers have said, done, and even posted absolute garbage that makes us want to scream at the top of our lungs and say 'Bro, just stop this influencing.'
1. When Beer Biceps said "Hitler was bad, but who isn't?"
Ranveer Allahbadia, better known as Beer Biceps, is someone who effortlessly manages to miss the mark when it comes to logic, facts, and sensitivity. In one of his podcasts, he discussed about Hitler and went on to say that while Hitler was an evil man, there are other evil people too. Mind you, we are talking about someone who was behind the Holocaust that systematically murdered some six million Jews.
2. When Santoshi Shetty, a fashion influencer who has no degree in psychology or therapy, was offering therapy on Instagram for ₹1500.
In July 2020, fashion influencer Santoshi Shetty announced an initiative called Flying Cheese on her Instagram. Under the initiative, she would offer one-on-one therapy sessions for ₹1500. According to her, she wanted to start a conversation around mental health and give "positive vibes" and "energy." Turns out, it backfired and people called her out. Later, she apologised for her post.
3. When Nimisha Verma suggested that poverty is just a 'state of mind.'
Calling herself a 'free human' on her Instagram, Nimisha Verma once spoke about privileges and resources. In this video, she says, "I feel so weird about it when someone says, 'Look at that kid on the street. He does not have enough clothes. So underprivileged.' How do you get to decide that someone is underprivileged just because your have more clothes? You have been programmed to believe that sources are limited and the people who have less of it are underprivileged and the people who have more of it are evil people. You are just feeling miserable about yourself. Your mindset is limited, nobody is hoarding on anything." Erm, what?
4. When Ansha Mohan darkened her skin to fake poverty for "content."
I mean, I really don't need to explain why this is wrong. Apparently, this wasn't all. There were other videos of this influencer where she painted herself dark and sold roses on the streets, and acted as a poor person. She was lambasted on Twitter.
5. Another case of influencers painting themselves dark for "content." This time it is Arman Malik and his wives.
We live in a country where there is no dearth of content. But when influencers stoop this low to prove god knows what, they need some serious calling out.
6. When TV actress Deepika Singh did a photoshoot during Cyclone Tauktae.
Cyclone Tauktae ravaged the western coast of the country in 2021. Naturally when there is a cyclone, you are advised to stay indoors. But this celeb and influencer thought that the cyclone is the perfect opportunity to click some pics for her 'Gram. People called her out for her insensitivity and gave her a reality check.
7. When Nitibha Kaul used people as props and objects for a photoshoot.
Nitibha Kaul did a photoshoot for the Sabyasachi X H&M collection. Now, you can definitely use any other prop for an Indian aesthetic that pleases the Western eye. Using people as your background objects is just not done. Also it is unethical because the influencer would have made tons of money out of the post, while the people in the background would have earned nothing.
8. When Flying Beast called people to a metro station to celebrate his birthday.
YouTuber Gaurav Taneja, also known as Flying Beast, had apparently booked a metro coach and had invited his followers to celebrate his birthday. Thousands of people flocked like bees to the Sector 51 metro station to meet the him and his wife. Noida Sector 49 Police rushed to the spot and handled the situation. He was booked for allegedly violating section 144 of the CrPC and section 188.
9. When Otherwarya joked about the Burari case.
Otherwarya, or Aishwarya Subramanyam, took to her Instagram to share some distasteful and insensitive "jokes" about the Burari case. She did not post just one meme, but she went to on to share a plethora of memes about his tragedy.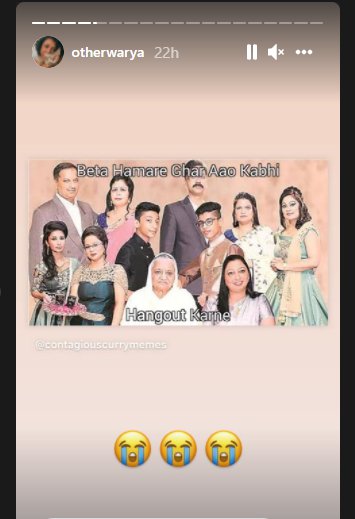 10. When Shenaz Treasury went to Goa right after the state government opened its borders to tourism during peak COVID in 2020.
Shenaz Treasury, a former VJ and actor and now a travel influencer, had rushed to Goa in 2020 when the Goa government had opened its borders for tourism. But the catch was that she wasn't wearing a mask. She went on to say how Goa, then, was deserted and empty and suggested that others should come to Goa during the first wave. Her post was called out not only by the locals of Goa but by everyone on the internet.
How do we stop this?