Actor R Madhavan's son, Vedaant, recently bagged five gold medals for India at the Malaysia Invitational Age Group Swimming Championships. And just like any other desi dad, R Madhavan beamed with pride and shared the news on his social media accounts. Vedaant is an emerging swimmer and has won many accolades, all of which Madhavan duly shares with his fans.
Taking to Twitter, R Madhavan wrote, "With God's grace and all your good wishes Vedaant gets 5 golds for India (50m, 100m, 200m, 400m and 1500m) with 2 PBs at the Malaysian invitational age group championships, 2023 held this weekend in Kuala Lumpur. Elated and very grateful." The actor also shared images of his wife, Vedaant, and the medals he won in the tournament.
Take a look at the tweet here. He also posted the images on his Instagram account.
The Malaysian Invitational Age Group Swimming Championships was held at the National Aquatic Center in Kuala Lumpur between April 13 and 16. Many actors congratulated Vedaant on his success and left comments for him in Madhavan's post.
Here's what they had to say.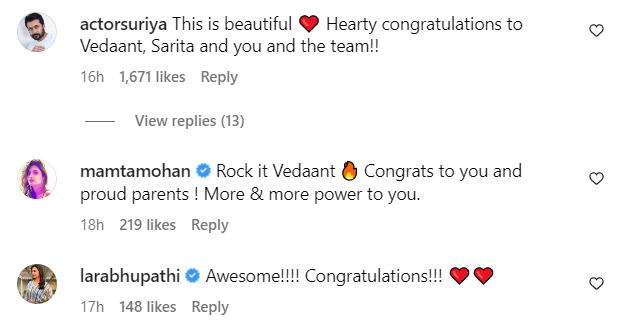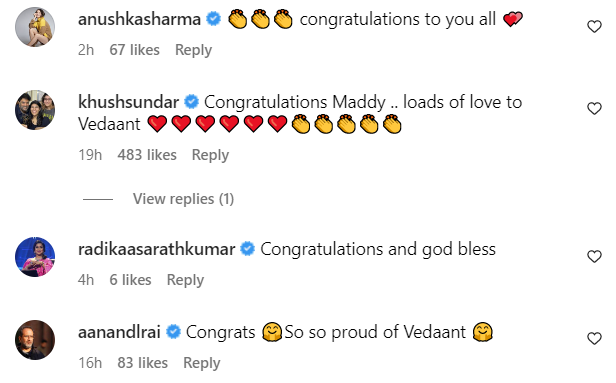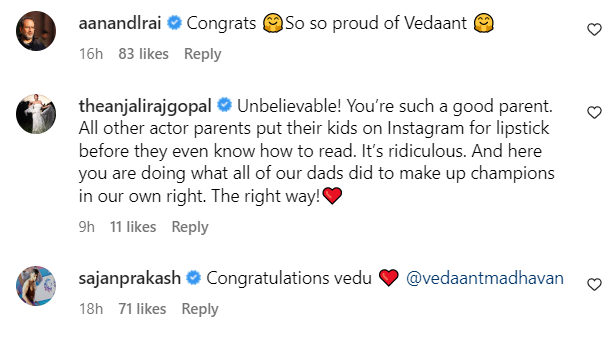 Vedaant also shared a few images from the tournament on his Instagram.
What a prodigy!