What do you do after a stressful week at work? You go to some comedy show or concert to take the heat off. And so did Elon Musk. On Sunday, Elon Musk was invited as a special guest at Dave Chappelle's show at the Chase Center in San Francisco. Sadly for Musk tho, it turned out to be less of a stress relief and more of a 'you'll-get-booed-so-hard-you'll-barely-be-able-to-get-any-word-out' event.
"Make some noise for the richest man in the world," said Chappelle, the crowd obliged but with boos instead. And it lasted for 10 long minutes!
Musk must be used to people booing him on Twitter but watching it happen in real-time would be a different feel altogether, even for him.
This is what Elon Musk had to say about the event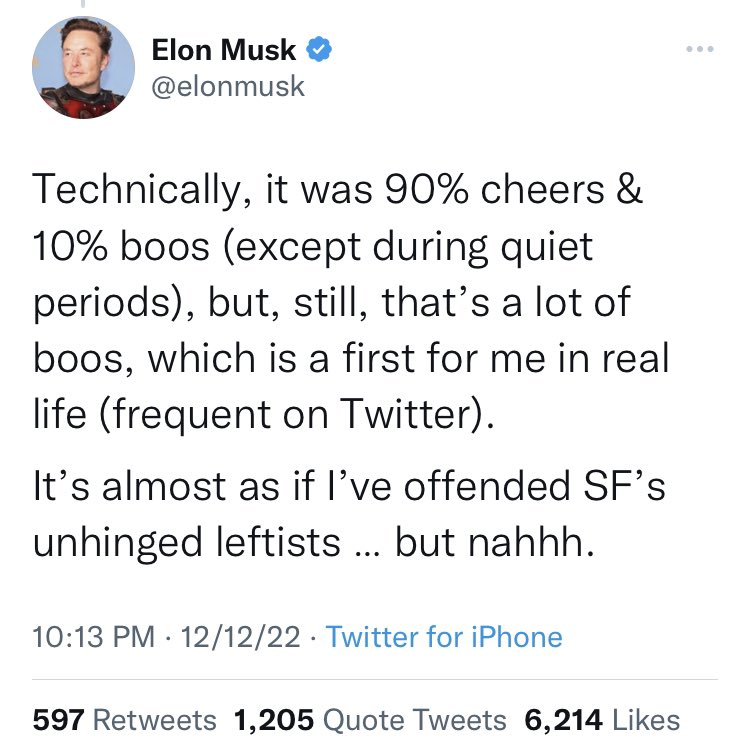 This is how Twitter is reacting to this Twitter-like-occurrence-in-real-life
Now that would have been a bit too much criticism even for Elon Musk.