For way too long, Malayalam movies have earned a bad rep for being over-the-top and unrealistic. While there's no denying the fact that such movies do exist, doesn't every film industry have some of those? After all, even Bollywood has its fair share of Flying Jatts. 
However, slowly and steadily, Malayalam cinema is breaking the mould it was set in and lately, it has been churning out movies that are not only great, but also have world-class appeal. Especially in the last decade, Malayalam cinema has seen some very exceptional movies. Films like 22 Female Kottayam and Drishyam have paved way for a larger audience and a much better film experience.  
If you're open to watching regional movies or are a Malayali who wants to watch more Malayalam movies, then you should totally add these 32 gems from the last decade to your must-watch list: 
1. Big B (2007)
One of Malayalam cinema's spectacular action-thriller flicks, Big B tells the story of a mother (Nafisa Ali) who is a social worker, who raised her four adopted sons as her own. The four siblings live away from home, and it's her brutal murder that gets them back together. Mammooty plays Bilal, the prodigal son, and does complete justice to the character, holding the film together. It's a story of revenge, brotherhood, love and a whole lot of family politics.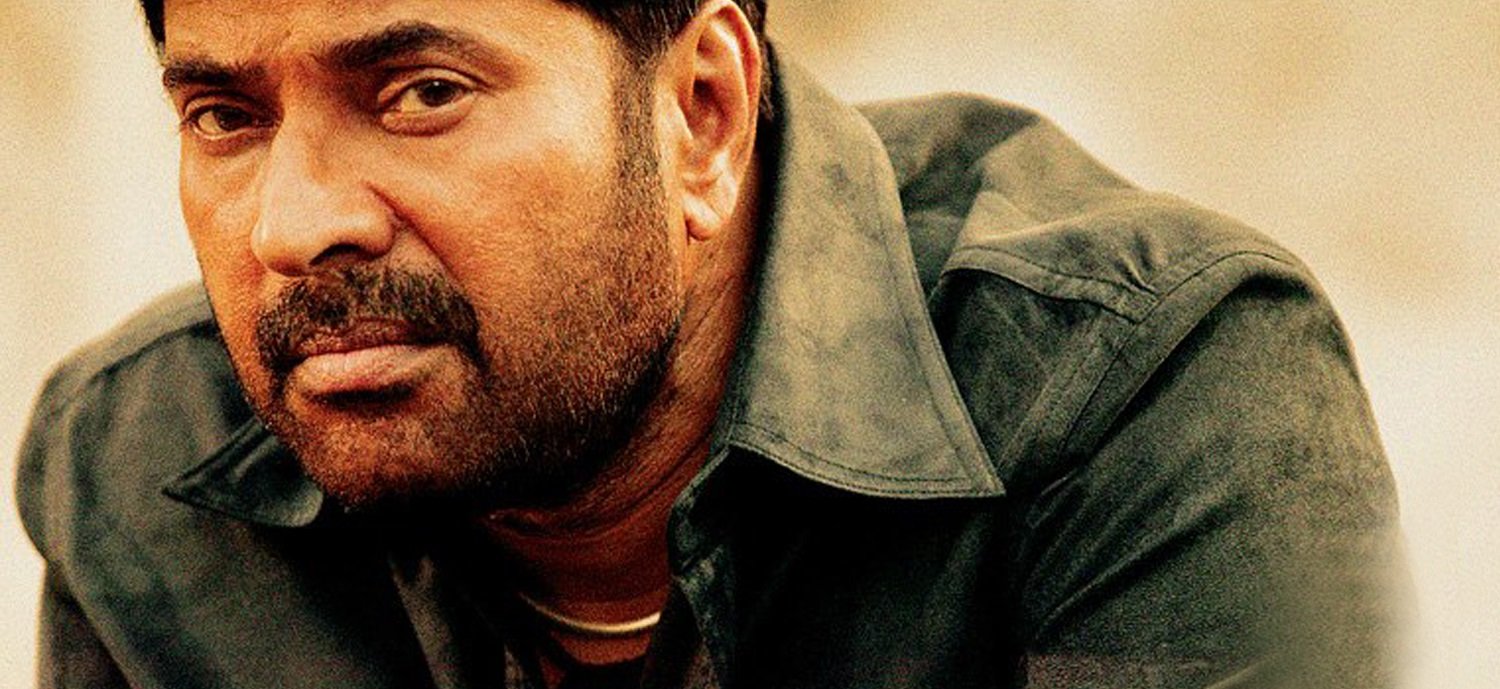 2. Naalu Pennungal (2007)
An Adoor Gopalakrishnan movie, Naalu Pennungal is the story of 4 women at different stages in life. Each of them have a story to tell. One woman is a prostitute whose marriage is not legally valid. The second is a virgin who has been abandoned by her husband. The third is a childless housewife who is treated like a nobody because she can't conceive, and the fourth woman is a spinster accused of having an affair. They all live in the hopes of trying to make sense of their lives someday. The story lays emphasis on how the society ascribes shame to different women.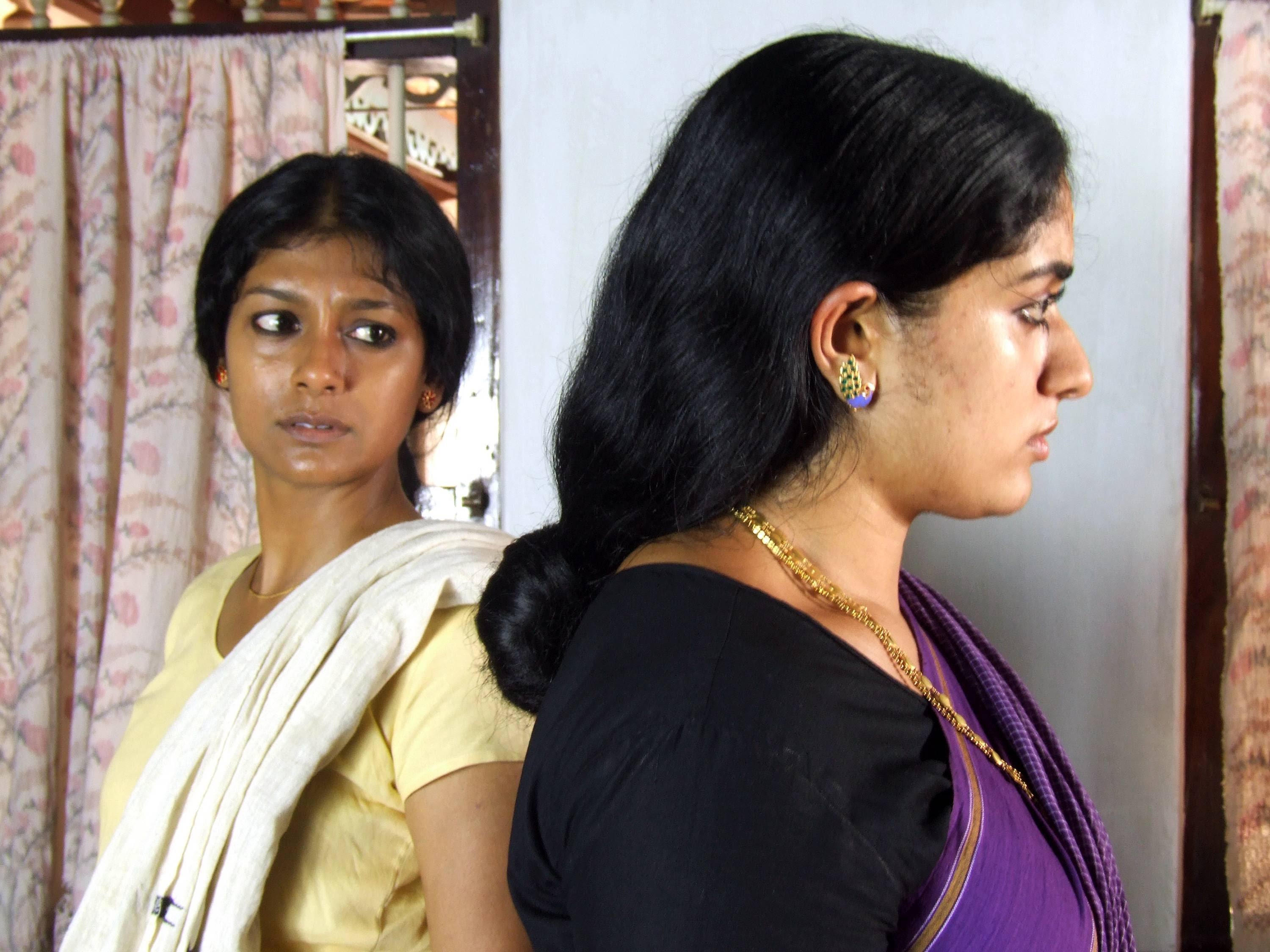 3. Loudspeaker (2009)
One of the few movies where Mammooty plays the character of a simple man, Loudspeaker is the story of Mike Philippose. He's always barefoot, carries an old tape recorder and has obnoxiously loud opinions. He's the strong wind of happiness and change that sweeps away people's sadness and makes them smile. Though the storyline isn't extraordinary, Mammooty's acting is par excellence and the movie is sure to leave you with a happy feeling.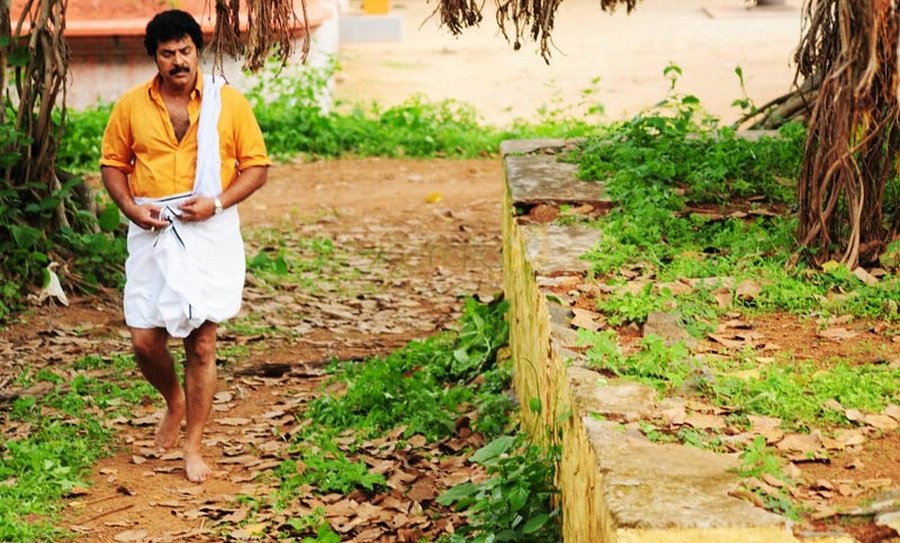 4. Neelathamara (2009)
Neelathamara is about a woman's faith which has the power to make a blue lotus bloom in the pond near the local temple. It's a story about women, love, faith and above all, about how life brings completely different people together. While it's a remake of an old movie with the same title, Lal Jose's direction makes all the difference. With oodles of chemistry between the lead actors, this movie is an innocent ode to all the lovers we have lost on the way.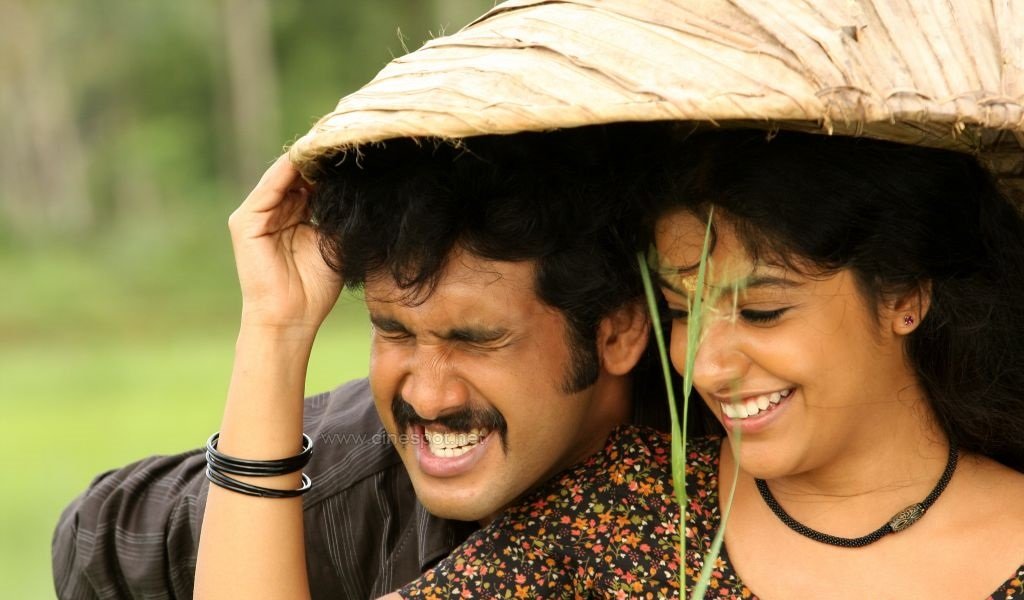 5. Pranchiyettan & The Saint (2010)
A satirical comedy, this movie revolves around the conversations a successful businessman, Pranchi, has with the statue of St. Francis Of Assisi. A hardcore devotee of the saint, Pranchi's imaginary conversations leads to the saint coming to life and offering him guidance. Though he's rich, he's unhappy and wants to be more famous than he already is. An all-in-all entertainer, this movie will surely leave you in splits.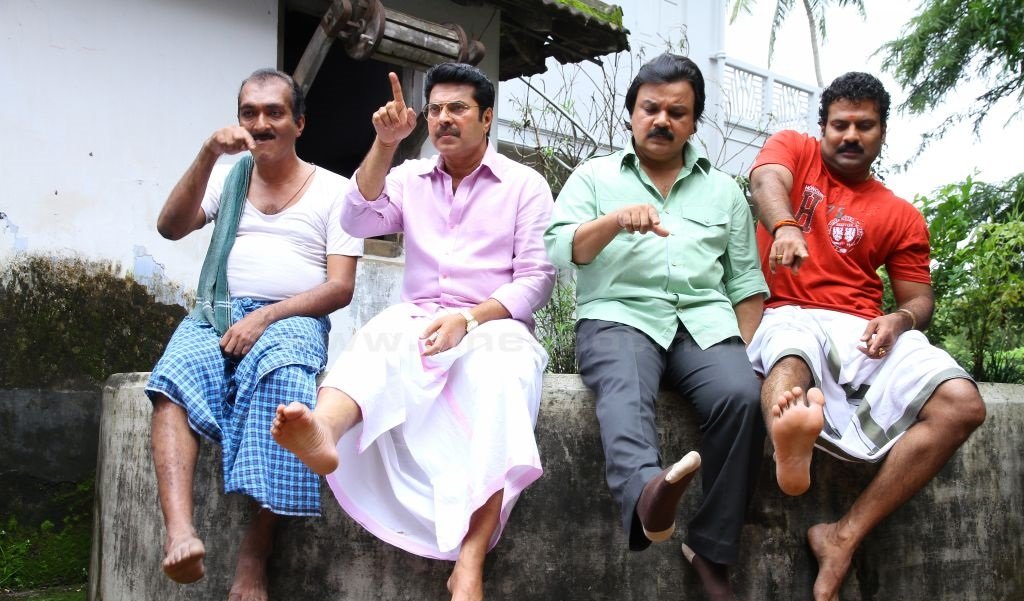 6. Urumi (2011)
The story of Urumi is set in the 16th century. With Prithviraj, Genelia D'Souza, Nithya Menon, Tabu, Prabhudeva and Vidya Balan in the film, this is one of the best historical drama movies in Malayalam cinema. The story revolves around the urumi-wielding Kelu and the fierce Ayesha. From the action sequences to the music, everything about this movie is absolutely stellar.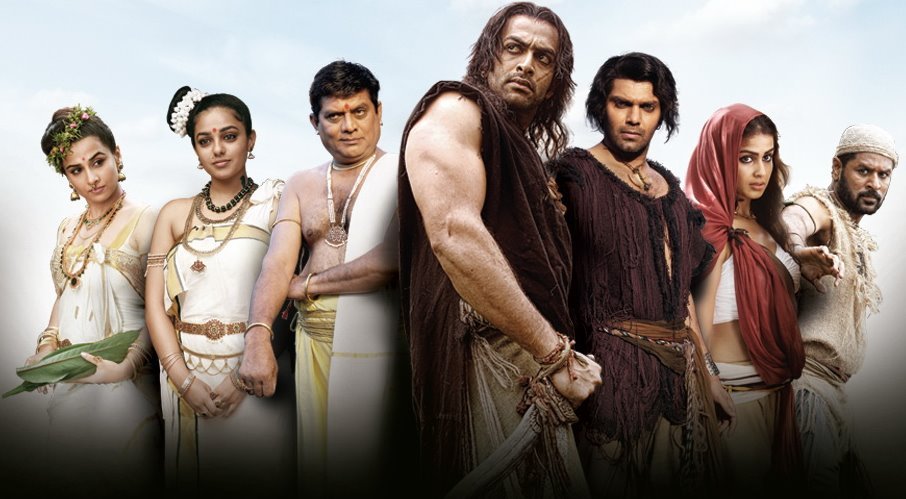 7. Traffic (2011)
Inspired by a real-life incident that happened in Chennai, Traffic is the story about events that seem like coincidences but are connected in the most fascinating of ways. The movie has 9 different characters and each of their stories intermingle at some point. And though the 9 characters have a bare minimum screen time, all their stories leave a lasting impression.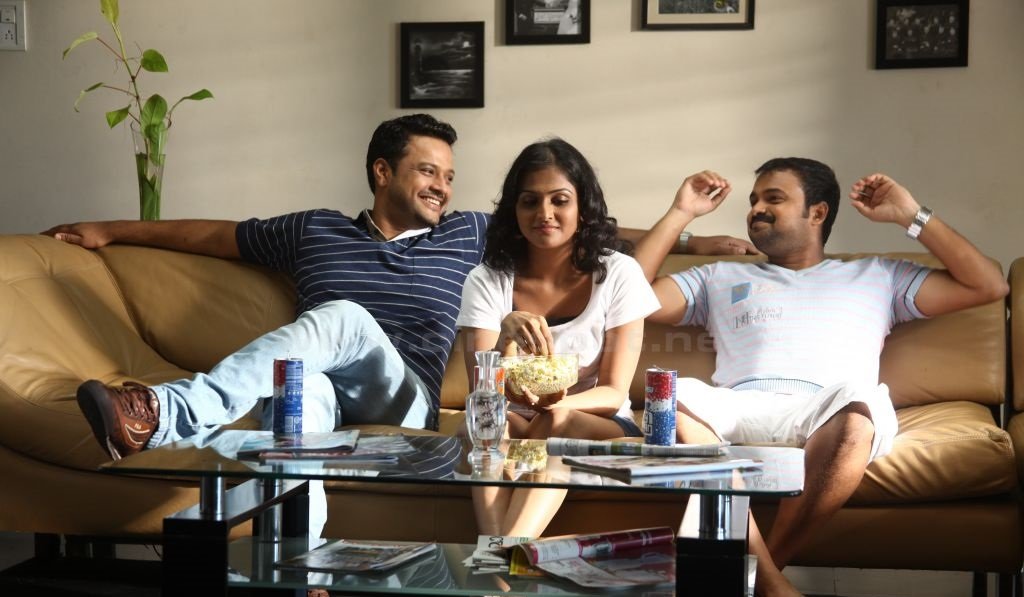 8. Rathinirvedam (2011)
A remake of an old film with the same title, Rathinirvedam managed to raise curiosity when it cast Shweta Menon and Sreejith as the leads. The story revolves around the sexual awakening of a young boy who falls blindly in love with an older woman. When their families find out about their affair, they are forbidden from meeting each other. But despite their parents' disapproval, they secretly keep meeting until something really bad happens.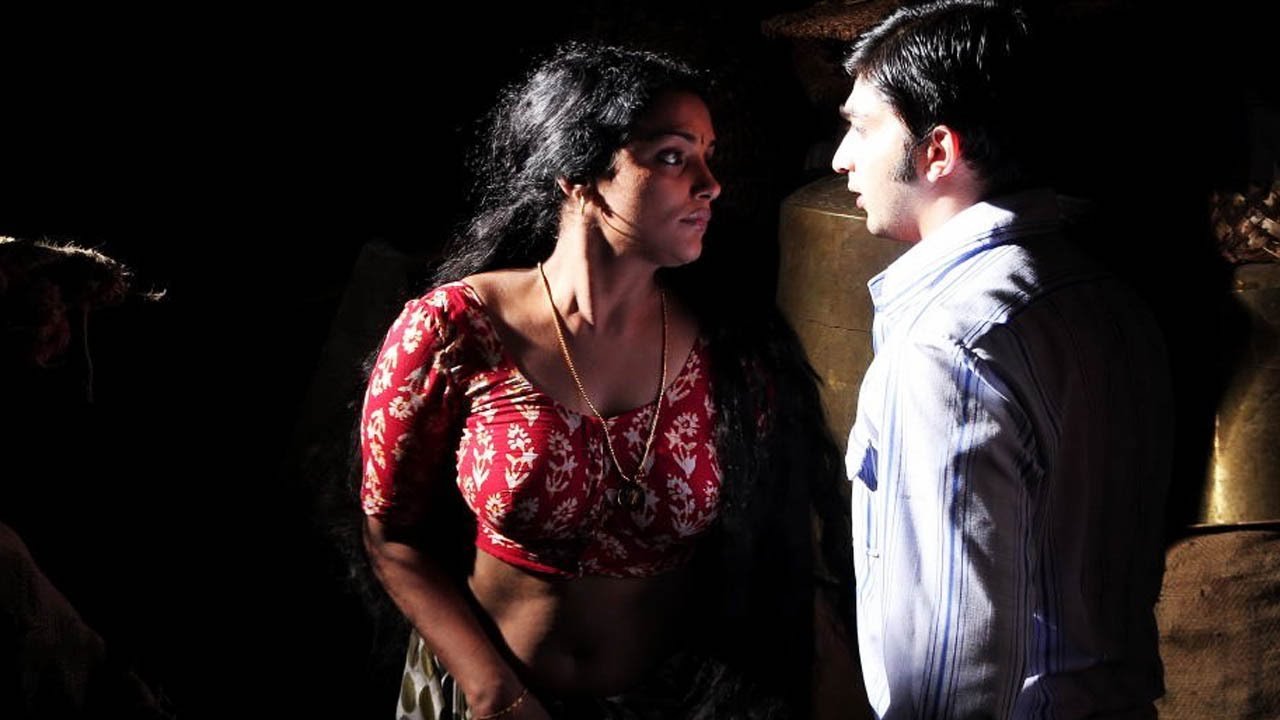 9. Ustad Hotel (2012)
Faizi is an only child and an aspiring chef. Sadly, that's not a real job as far as his parents are concerned. When his father refuses to help him set up a business, Faizi decides to run away. However, his father catches him and confiscates all his money and passport. Stuck in a desperate situation, he seeks his sister's help and she tells him to go to his grandfather. The grandad runs a small restaurant, that serves the tastiest biryani in all of Kerala. It is here that Faizi learns and unlearns everything about life.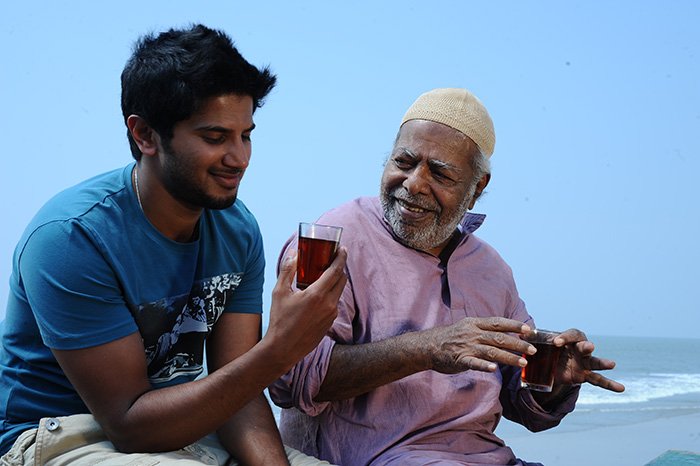 10. 22 Female Kottayam (2012)
One of the most daring movies in the long history of Malayalam cinema, 22 Female Kottayam changed how women have been portrayed in Malayalam cinema. The film revolves around Tessa, who works in Bangalore as a nurse. In the hope of going to the Gulf, she starts talking to an agent who she grows fond of. They fall in love, move in together, but soon enough she finds out his truth.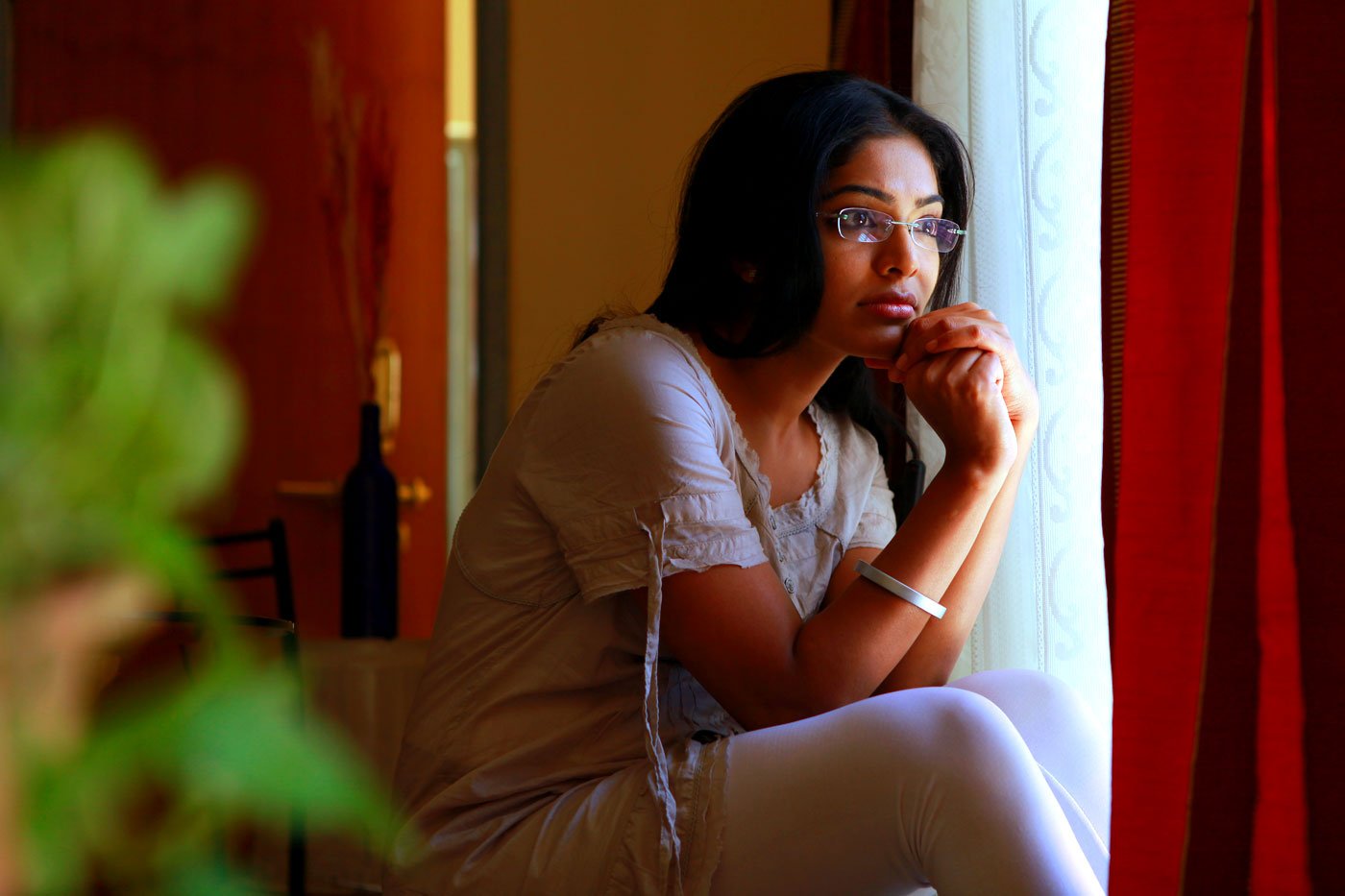 11. Thattathin Marayathu (2012)
This movie gave a whole new meaning to romance. While there have been plenty of romantic movies in Malayalam cinema, this one sets the bar high. When Vinod falls in love with Aisha, he's smitten by the way her veil falls over her face. Lost in his love for her, little does he realize that she's the daughter of a powerful politician who'll do anything to separate the lovers. With Nivin Pauly's romantic skills, Isha Talwar's acting and Vineeth Sreenivasan's music, this movie is a complete winner.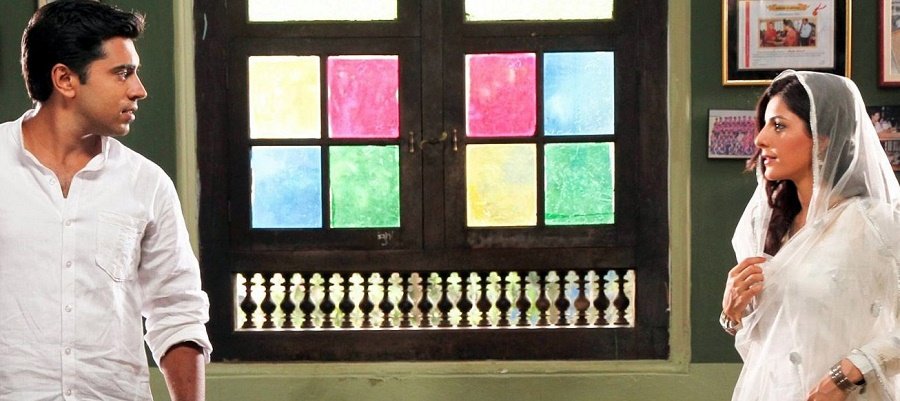 12. Trivandrum Lodge (2012)
This movie revolves around the occupants and the owner of Trivandrum Lodge. Along with its old age charm, the lodge houses quite some characters with their own special quirks. With her boldness and her free spiritedness, a new female occupant sets everyone's hearts racing. Soon enough, everyone is vying for her attention. 
However, they find out that the lodge is about to be shut down owing to some ownership issues. With a little bit of love, lust, betrayal, and a tiny scuffle, this move takes entertainment to a whole new level.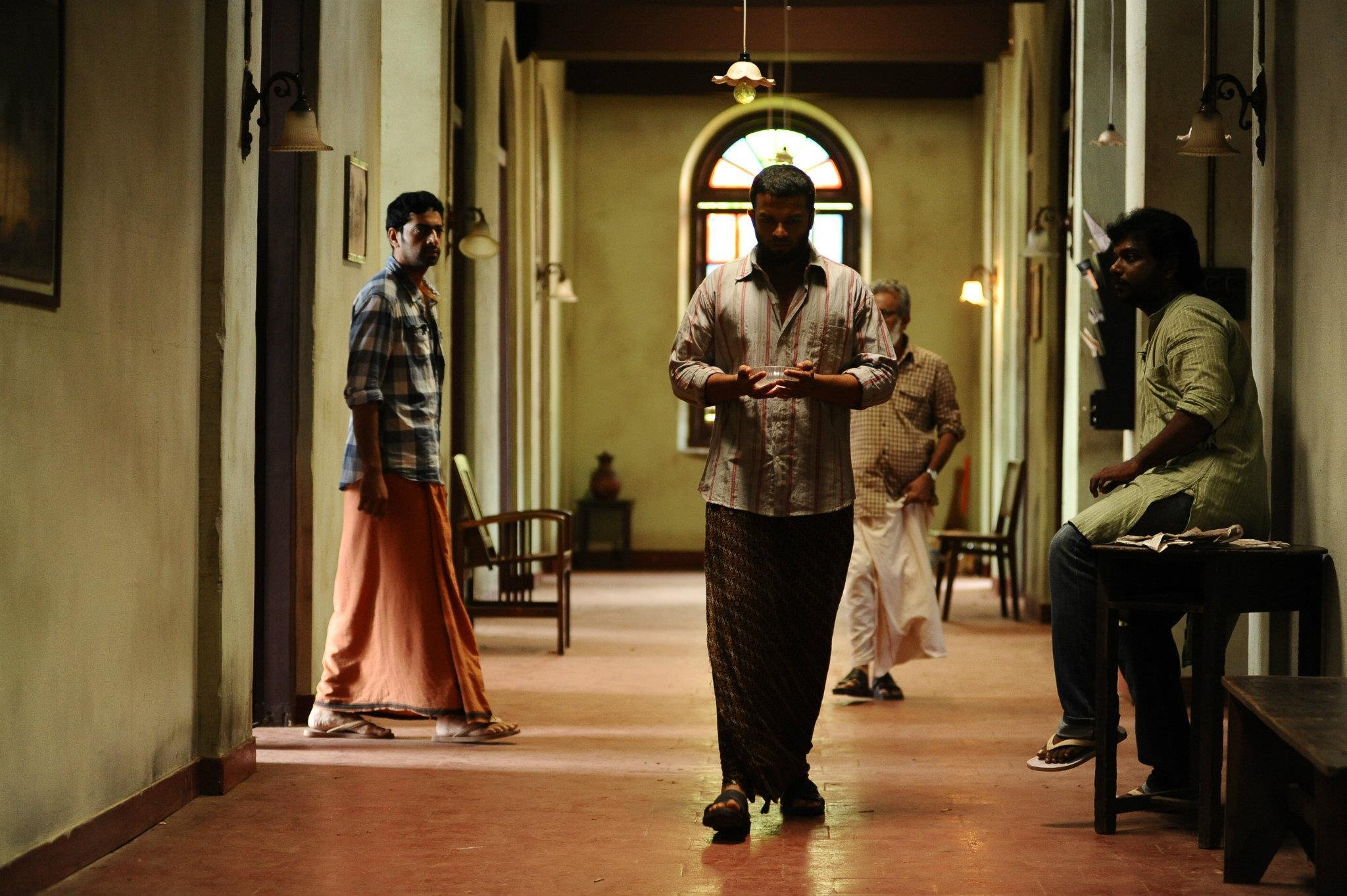 13. Mumbai Police (2013)
Prithviraj's action-thriller, Mumbai Police, is a riveting tale about a man who loses his memory in an accident. Over the next few days, he seeks help from his friends and colleagues in an attempt to retrace his steps before the accident. He's key to the investigation of his friend's murder and must remember it at any cost. With an unexpected twist, this movie will keep you at the edge of your seat. 
14. Drishyam (2013)
A film that has been remade in 3 different Indian languages, Drishyam will keep you guessing for a long time. 
A family is a prime suspect in the missing case of the Commissioner's son. They are questioned, beaten mercilessly, separated, and questioned some more, but none of them break. The case remains unsolved and a mother is left grieving. With an engaging storyline and a spectacular cast, this movie remains one of the best movies in Malayalam cinema.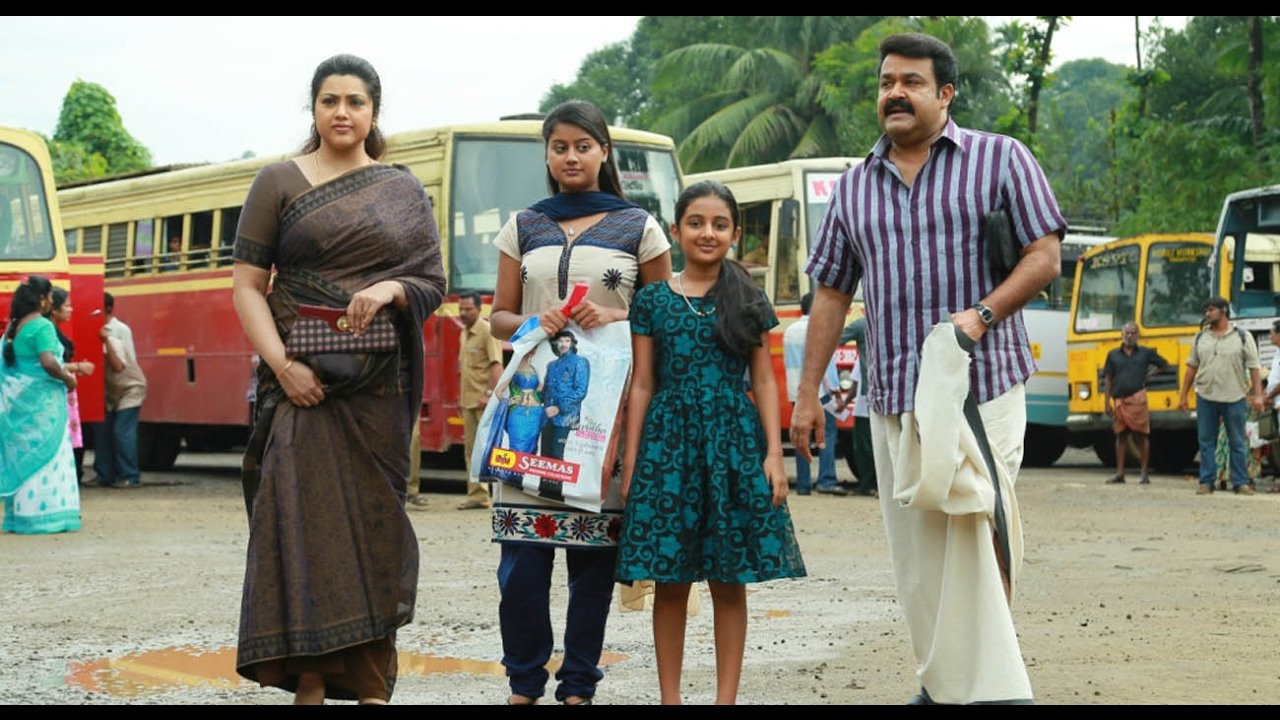 15. Amen (2013)
The first Malayalam musical, Amen is the tale of an aspiring musician and his struggles. Solomon and Shoshanna have been in love since forever. However, Shoshanna's family is not very accepting of their relationship. While Shoshanna is struggling with her parents, Solomon is struggling to prove his worth and become part of a local band. With amazing cinematography, a stellar cast and great music, this movie is nothing short of magical.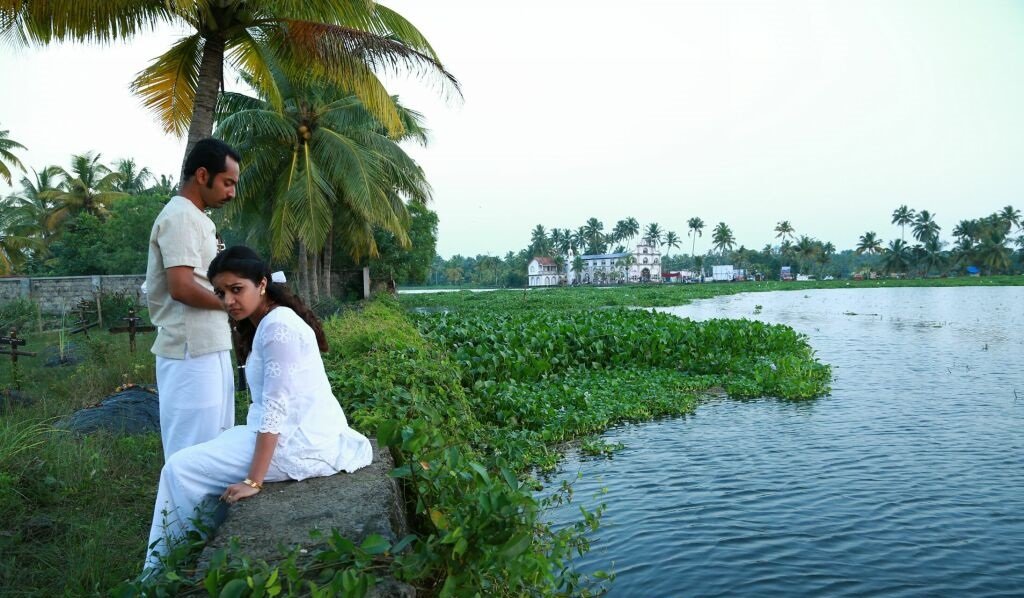 16. North 24 Kaatham (2013)
From the characters to the storyline, everything about this movie is fresh and different. The story revolves around a man who is a major germaphobe and has a severe case of OCD. He plans his trip to another city meticulously but misses his train when he decides to help someone. He meets three unrelated co-passengers, one of whom needs to reach home before it's too late. They hitchhike, they walk, they evade goons and somehow make it to their destination. By the end of it all, their lives are changed for good.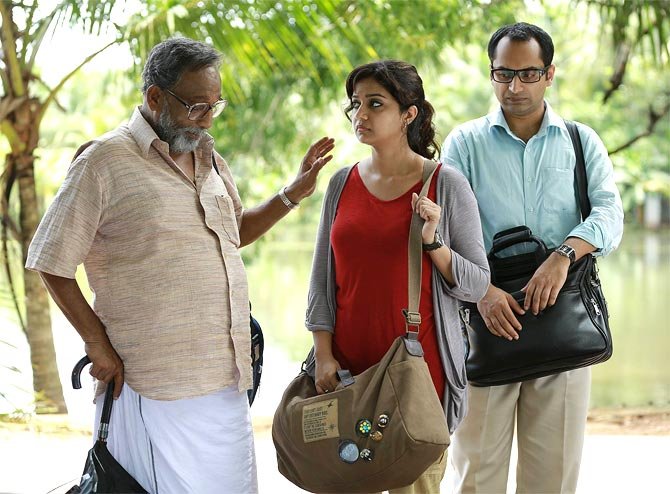 17. Neram (2013)
A bilingual, fast-paced drama, Neram is unlike the many Malayalam movies you might have watched. Everything in this movie takes place over the course of 24 hours. Mathew loses his job, decides to elope with his girlfriend and plans to cross ways with a loan shark, all in the span of a day. And time is not exactly favourable to the ever-procrastinating Matthew.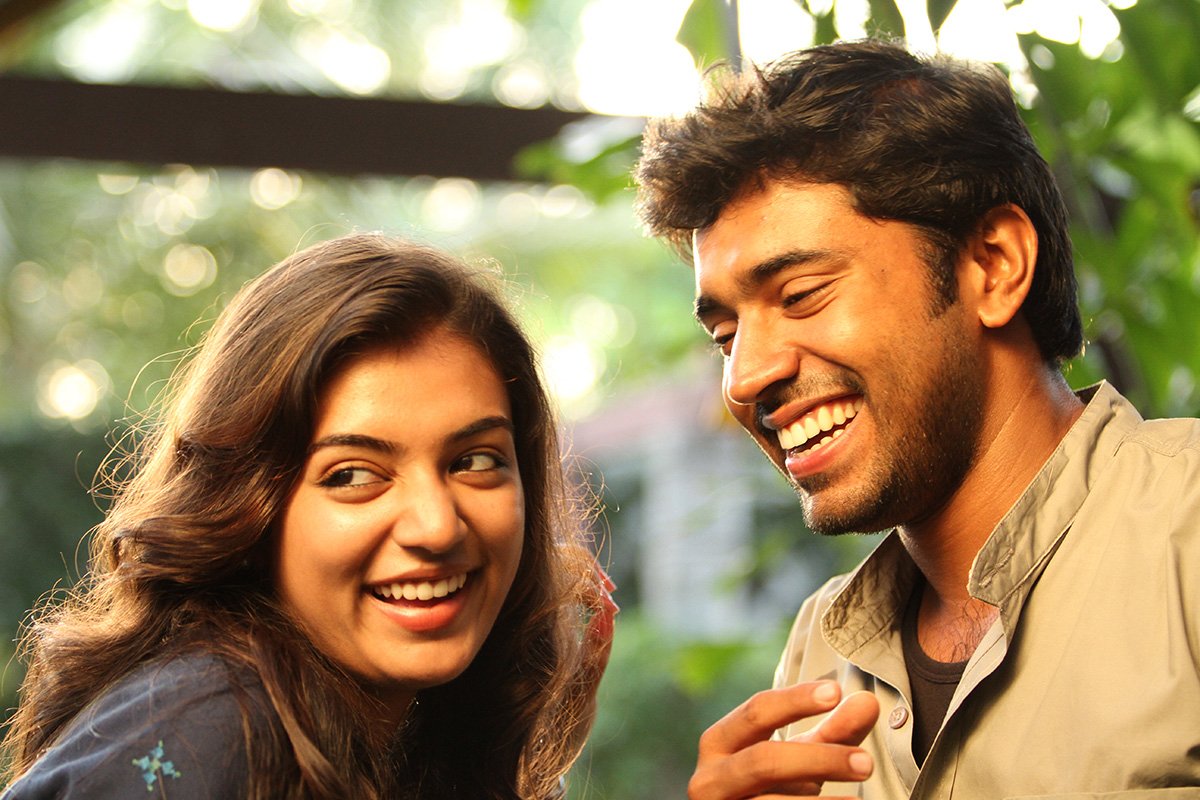 18. ABCD (2013)
American Born-Confused Desi is the tale of an NRI boy who is sent to his hometown in Kerala in a final attempt to make him more responsible. But he has other plans. He blows all his money on booze, cars and 'fun' that leads to his father cutting him off from the cash reserve as an ultimatum. In a bid to earn a living, he ends up being a part of a revolution and somehow becomes the face of it. 
The question is, will he finally become a responsible adult?

19. Neelakasham Pachakadal Chuvanna Bhoomi (2013)
He belongs to a Muslim family and she's from the Northeast. They fall in love in college, but his family is dead set against their union. But love conquers all, doesn't it? So the valiant, adventure-seeking man sets out on a journey to bring back the love of his life from her hometown. A picturesque story, with Dulquer, Sunny Wayne and Bala Hijam in the leading roles, Neelakasham is a gripping tale of love, life, friendship and a whole lot of adventure.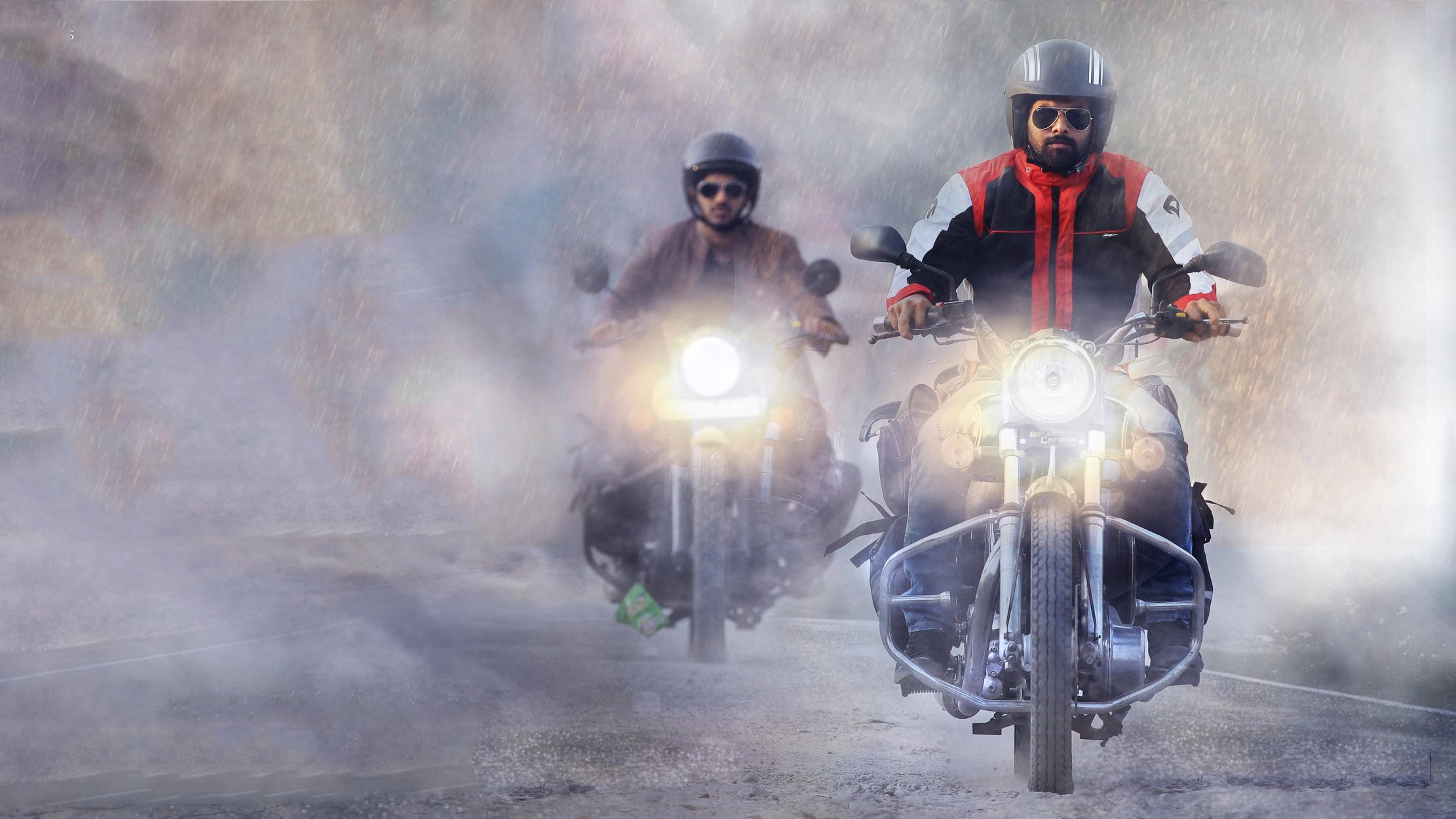 20. Thira (2013)
A movie by Vineeth Srinivasan with Shobhana in her comeback avatar, Thira is a rather captivating watch. It tells the story of a doctor and social worker, who has worked all her life to rescue girls from the clutches of human trafficking and prostitution. One day, all the girls get kidnapped from her rescue home. She sets out on a quest to find them before they're lost forever.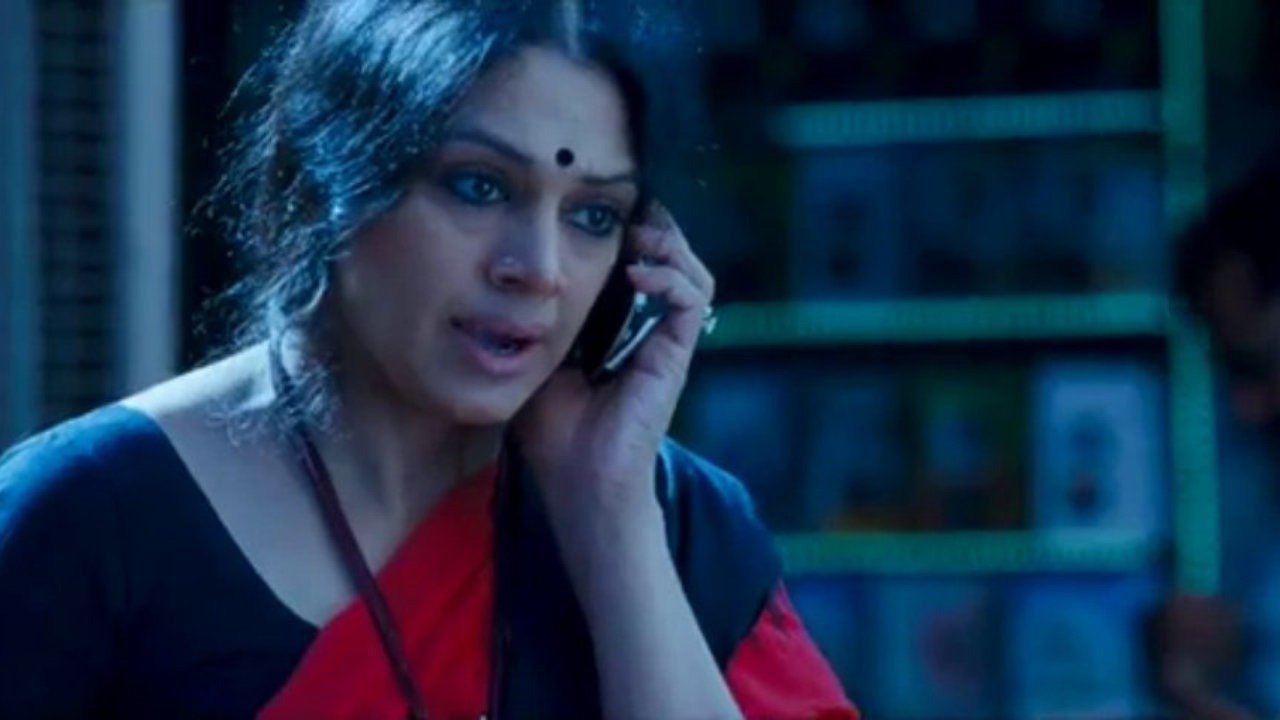 21. Immanuel (2013)
Immanuel is the story of a simple man, living a simple life. He's naive, down to earth and completely unaware of the complexities of the modern world. He loses his job at the publishing company he was working for which sets him back and muddles his future plans for his family. However, he doesn't lose hope. He manages to get a job with an insurance company but it's not as easy as it looks.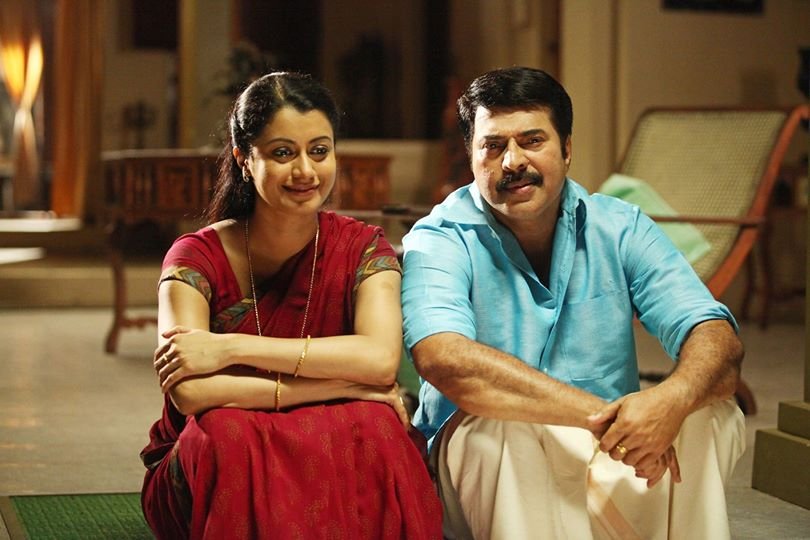 22. Annayum Rasoolum (2013)
Annayum Rasoolum is a Romeo-Juliet-esque love story shot in the alluring backdrop of Kochi. Rasool is a tourist cab driver who has profited from the steady inflow of foreigners to God's own country and Anna is a salesgirl who works in a saree shop in the city. 
Though their love story is rooted in the inter-religious realm, it's not about how they conquer it all and live happily ever after. Instead, it's about the simplicity of their love story and the complicated nature of their union. Thanks to some great cinematography, the characters and the story retain a certain depth that's pretty impressing.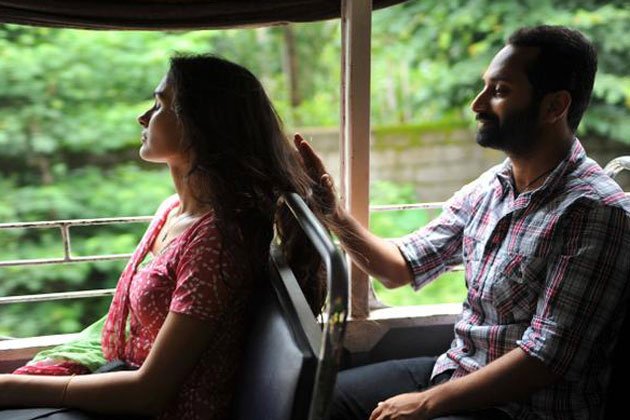 23. Bangalore Days (2014)
With a powerful ensemble, this movie speaks to the current generation. From relationship struggles to living-away-from-home struggles to reliving-your-past struggles, it has it all. Each character is sketched perfectly to reflect real-life struggles that helped people connect with the actors. With a beautiful soundtrack, characters you'll instantly fall in love with and our very own DQ, this movie is one of the best of the decade.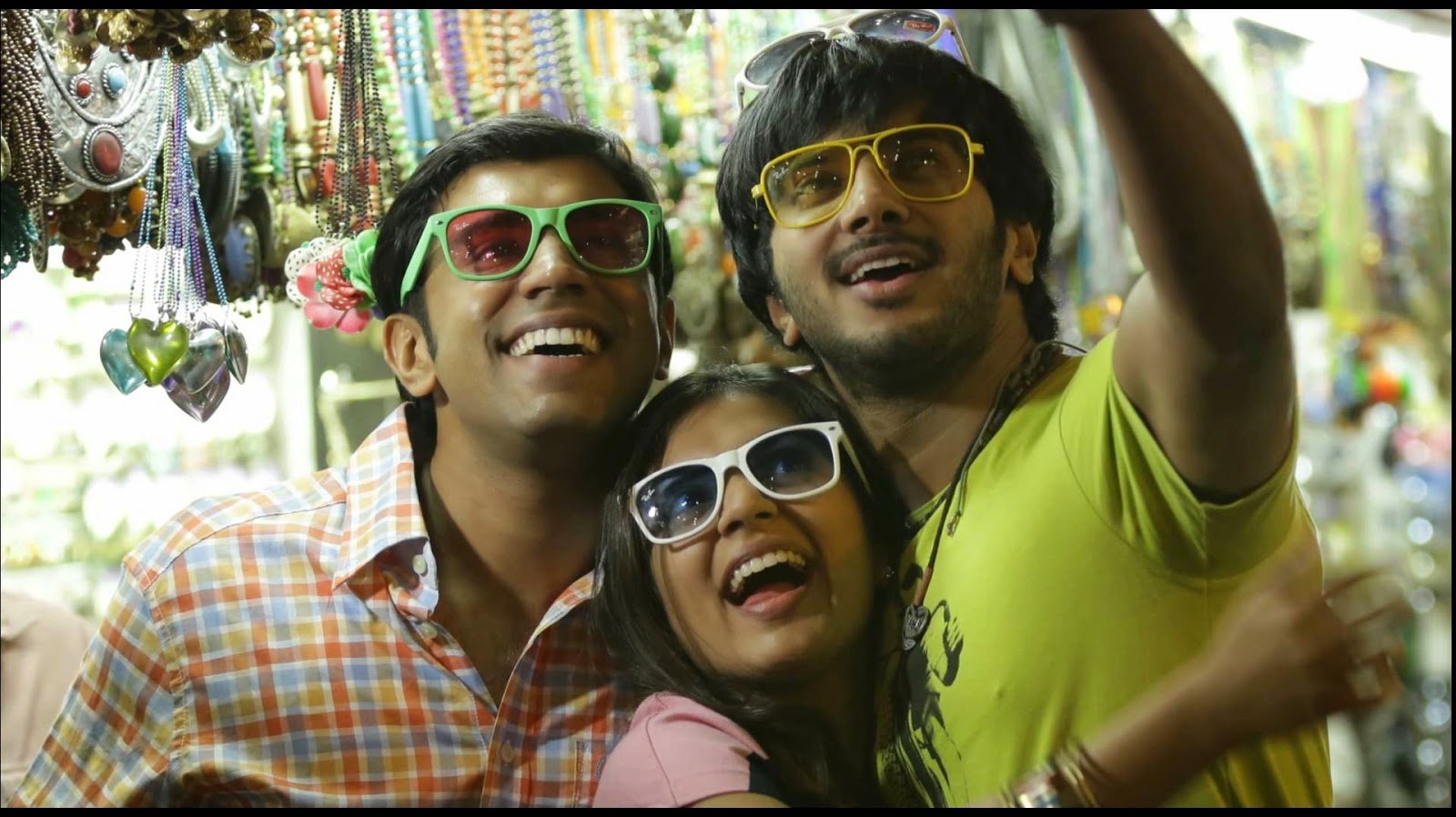 24. Ohm Shanthi Oshaana (2014)
It's the story of Pooja Mathew. She studies in Class 12 and comes to believe that a woman should find her life partner on her own. She falls in love with a guy, but her advances are rebuffed. Pooja, however, keeps him in her heart. She becomes a doctor, helps him out when his mother gets ill, helps publish his mother's poems and finally wins the love of her life. She does everything that is 'traditionally' done by a man. 
No wonder this movie did so well!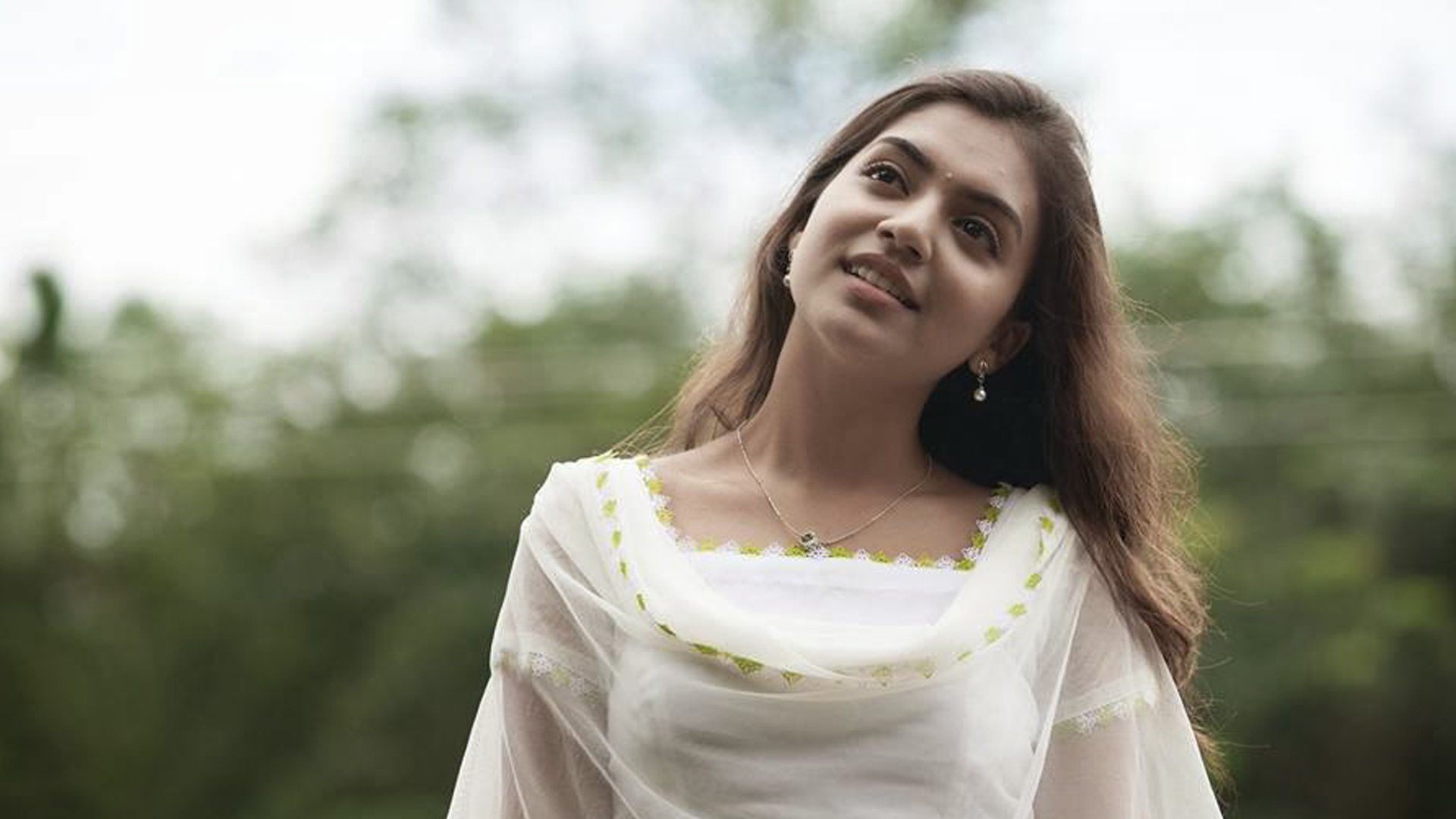 25. How Old Are You? (2014)
The story of a woman's quest to find herself, How Old Are You? belongs to the generation of new-age movies in which women are their own knights in shining armours. They don't need rescuing and they certainly don't need your validation. Her child ridicules her, her husband discourages her, but against all odds, Nirupama continues to stand strong. She finds her true self and becomes a successful entrepreneur. This makes for quite an interesting tale.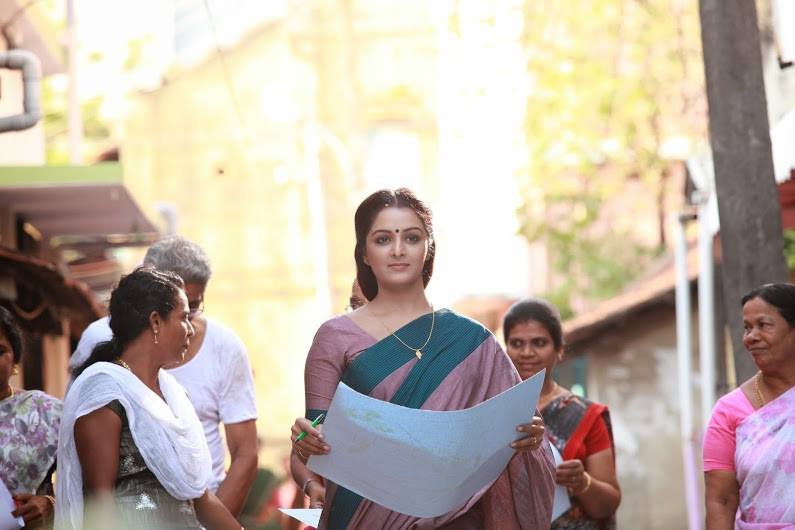 26. Iyobinte Pusthakam (2014)
Set in the pre-independence era, Iyobinte Pusthakam tells the story of the prodigal son who returns home after a war and discovers that his older brothers are plotting with a businessman against his father. The basic plot line is strong with a killer performance by Fahadh Faasil.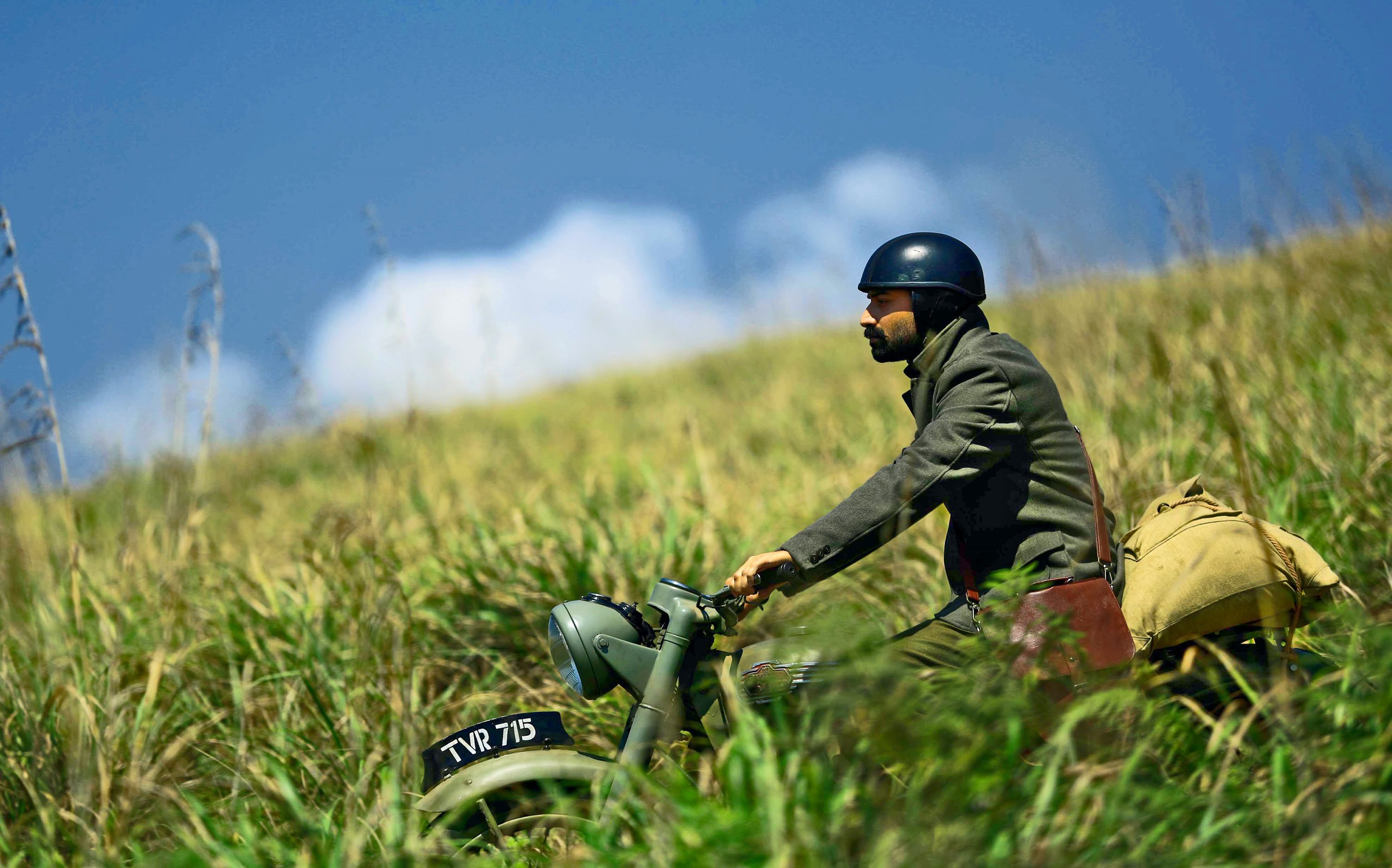 27. Charlie (2015)
In a wild goose chase to find a mysterious man, Tessa ends up falling in love with him. Enamoured by his mystical personality, she begins tracing his steps back to the places he once frequented. There are moments when she misses him by seconds, but that's the thing about timing, isn't it? 
A visual delight, this movie stays right on its course and leaves a lasting impression.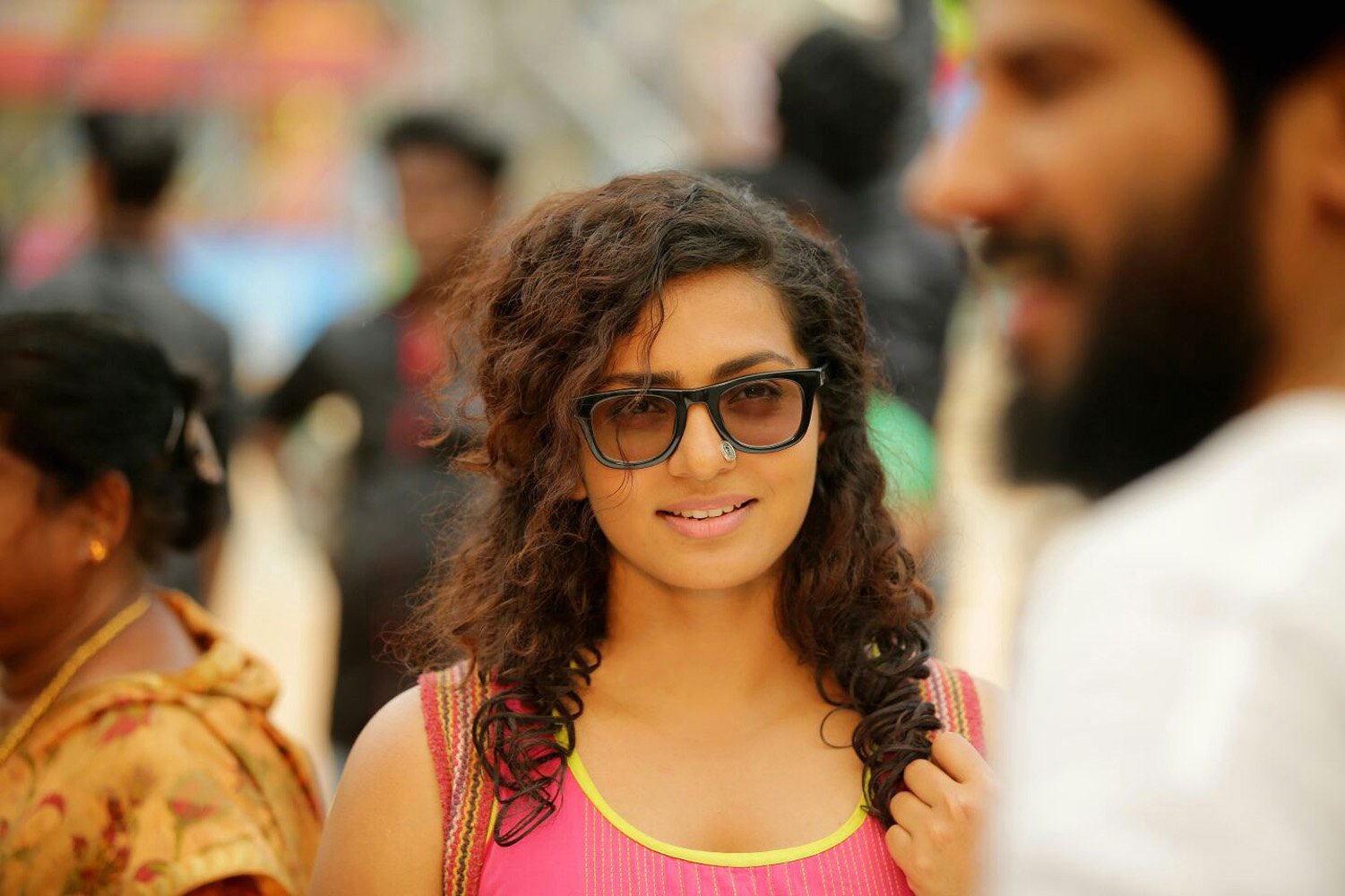 28. Premam (2015)
Premam is a story about George who falls in and out of love much like we all do in real life. His first love is taken away by his namesake. His second love meets with an accident and forgets him. His third love is the younger sister of his first love, who also happens to be 18 years younger than him. Now, which one is going to be his forever after? Funny, witty, full of nostalgia and a kickass background score, Premam is one movie you should not miss.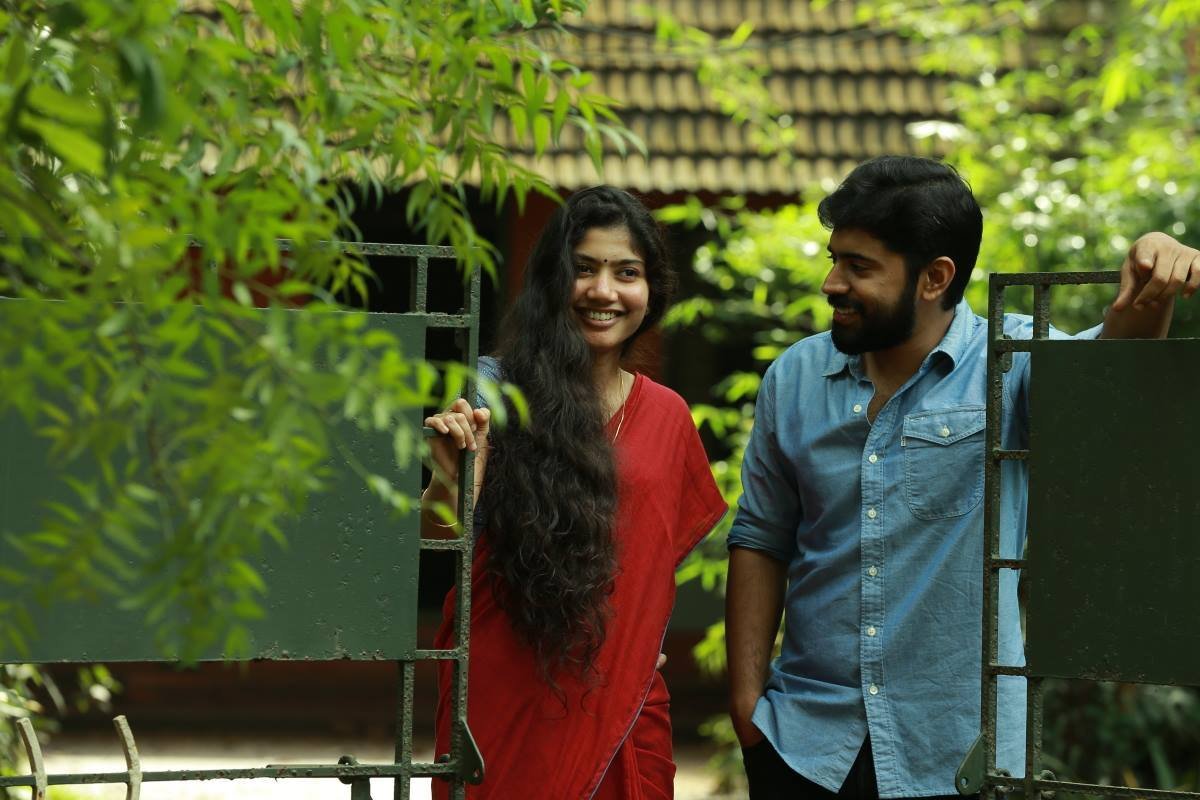 29. Maheshinte Prathikaram (2016)
Mahesh is a simple photographer who lives in a small town with his father. He doesn't have big dreams, nor is he ambitious. But what he doesn't lack is a strong resolve. When he gets beaten up by some goons in the middle of the town, he swears to not wear slippers until he has avenged the beating. With a humorous take on life, this movie will charm you with its simplicity.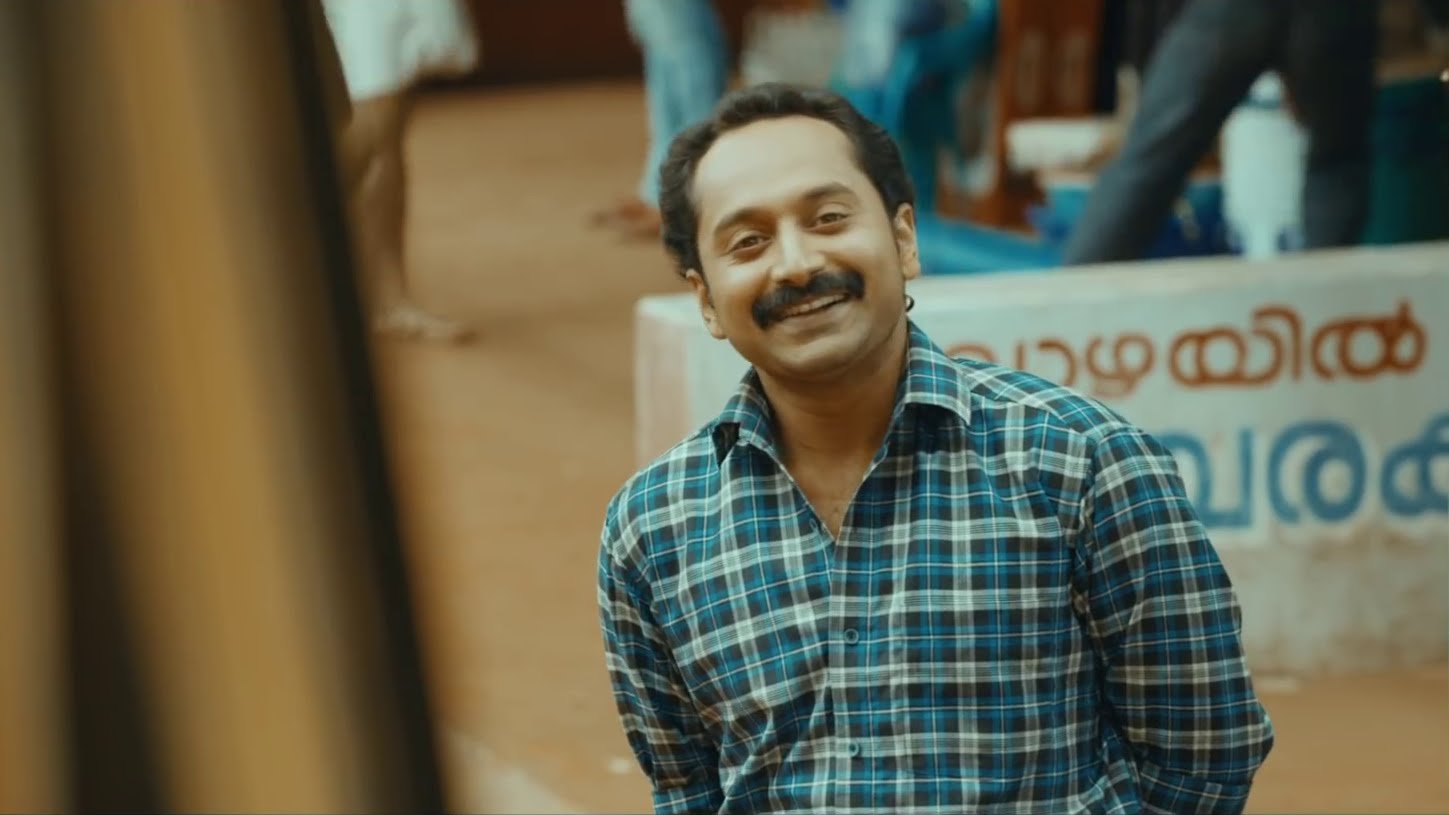 30. Kamattipaadam (2016)
Dulquer broke out of the mould of the cute boy-next-door, and for the first time in a long while, Malayalam cinema dared to do something different, with this movie. Kamattipaadam is a gangster movie with a pro-Dalit approach to it. It talks about the complexities of caste and complexion, and chronicles the transformation of Kochi over the years. 
If you're going to be watching one Malayalam movie this year, this needs to be it.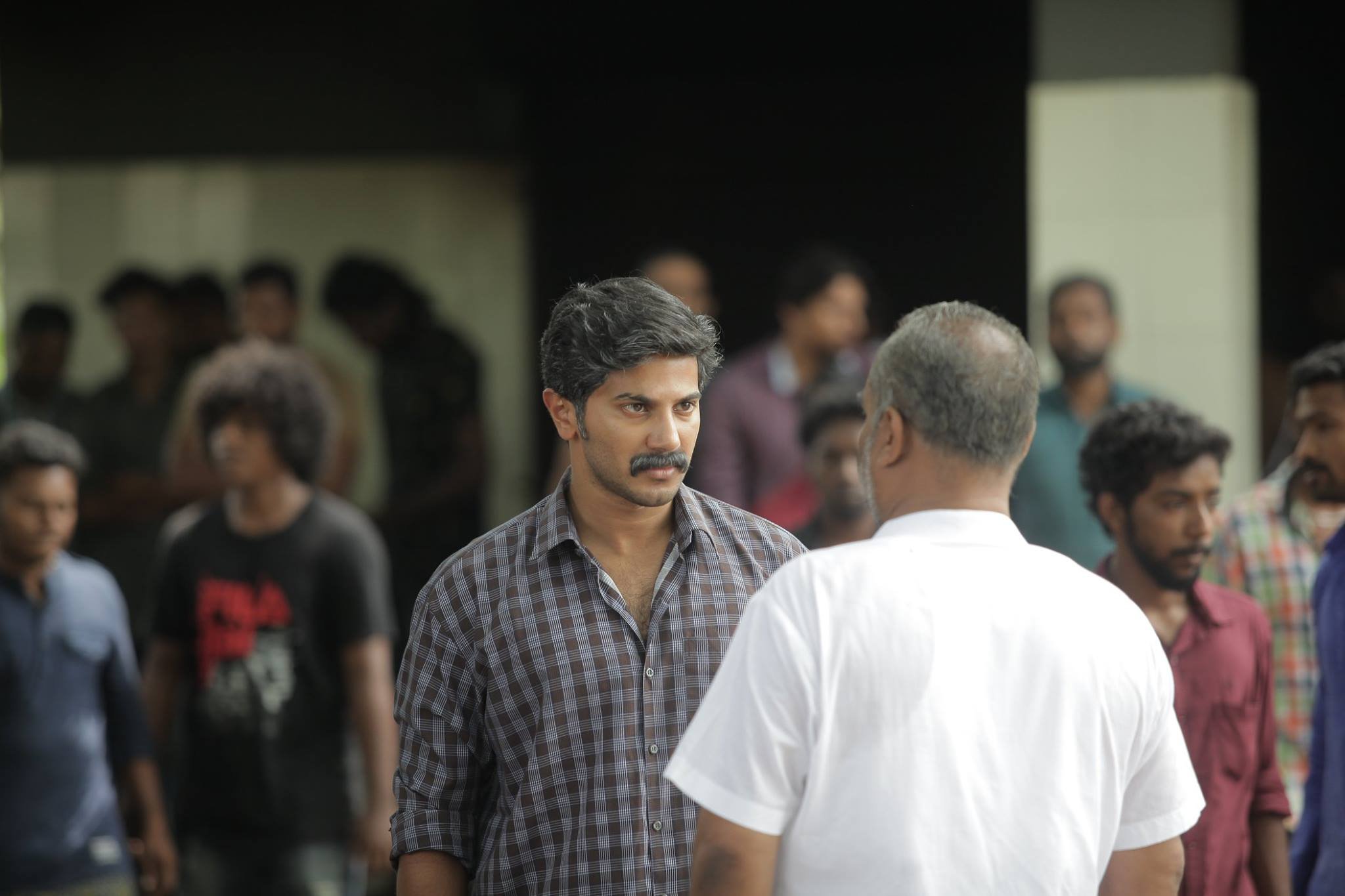 31. Angamaly Diaries (2017)
One dirty look from the opposing gang is enough to rile up the Angamaly boys. A strong narrative by the king of gangster movies, Lijo Jose Pellissery, Angamaly Diaries is another gem that shines brighter than his other films. The movie is set in Angamaly and tells the story of a boy named Vincent Pepe who's smitten by a certain gangster. With a fitting background score and a 12-minute climax where Vincent finishes his tale in the most unconventional way, this movie is a total winner.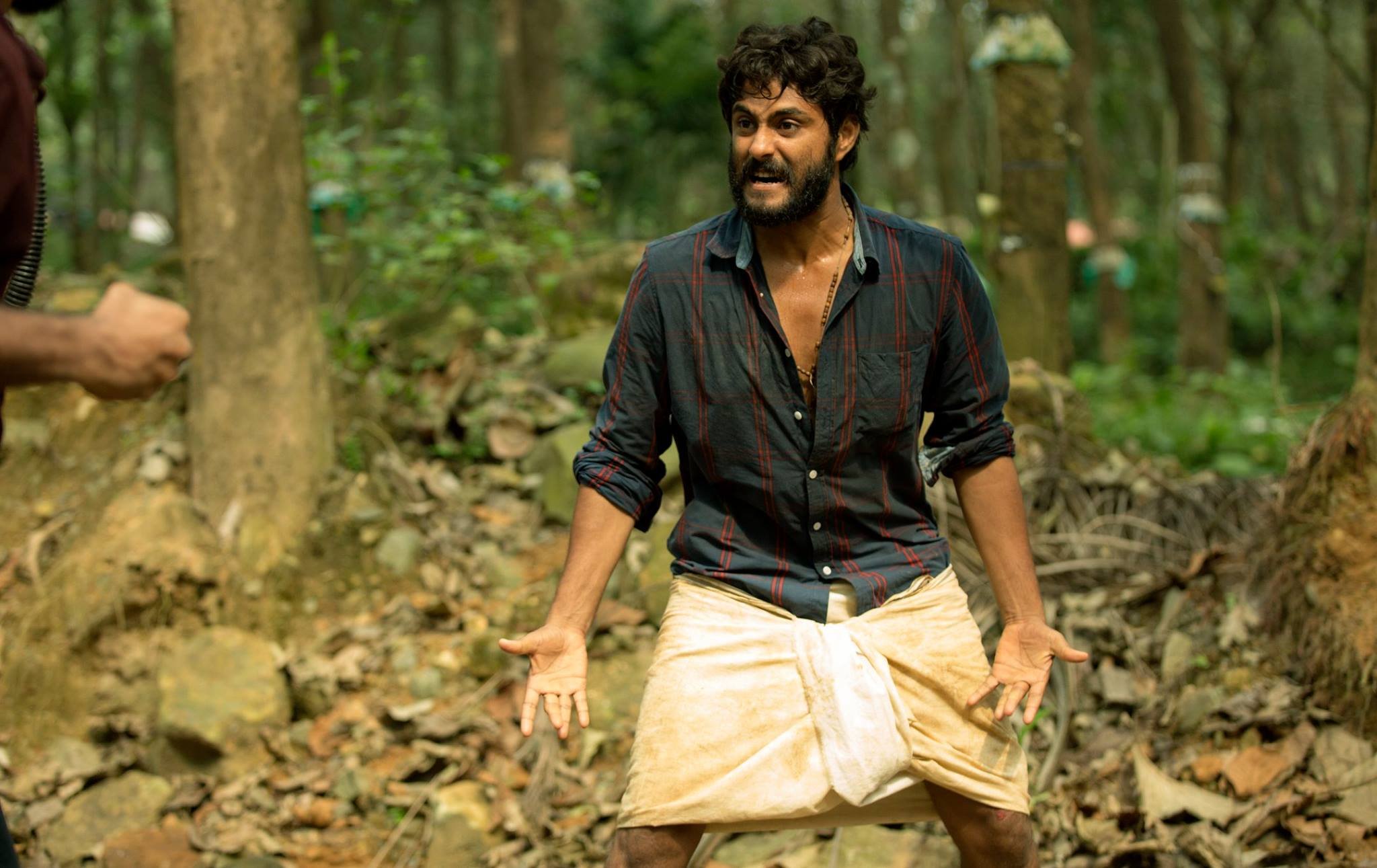 32. Munthirivallikal Thalirkkumbol (2017)
A beautiful family saga about a middle-class family, Munthirivallikal is the story of a couple who have forgotten what love is. While the husband finds himself a new woman to talk to and flirt with, the wife spends her time taking care of the house and their kids and rebuffing several unwanted advances towards her. A light-hearted family comedy, this movie will definitely make you happy.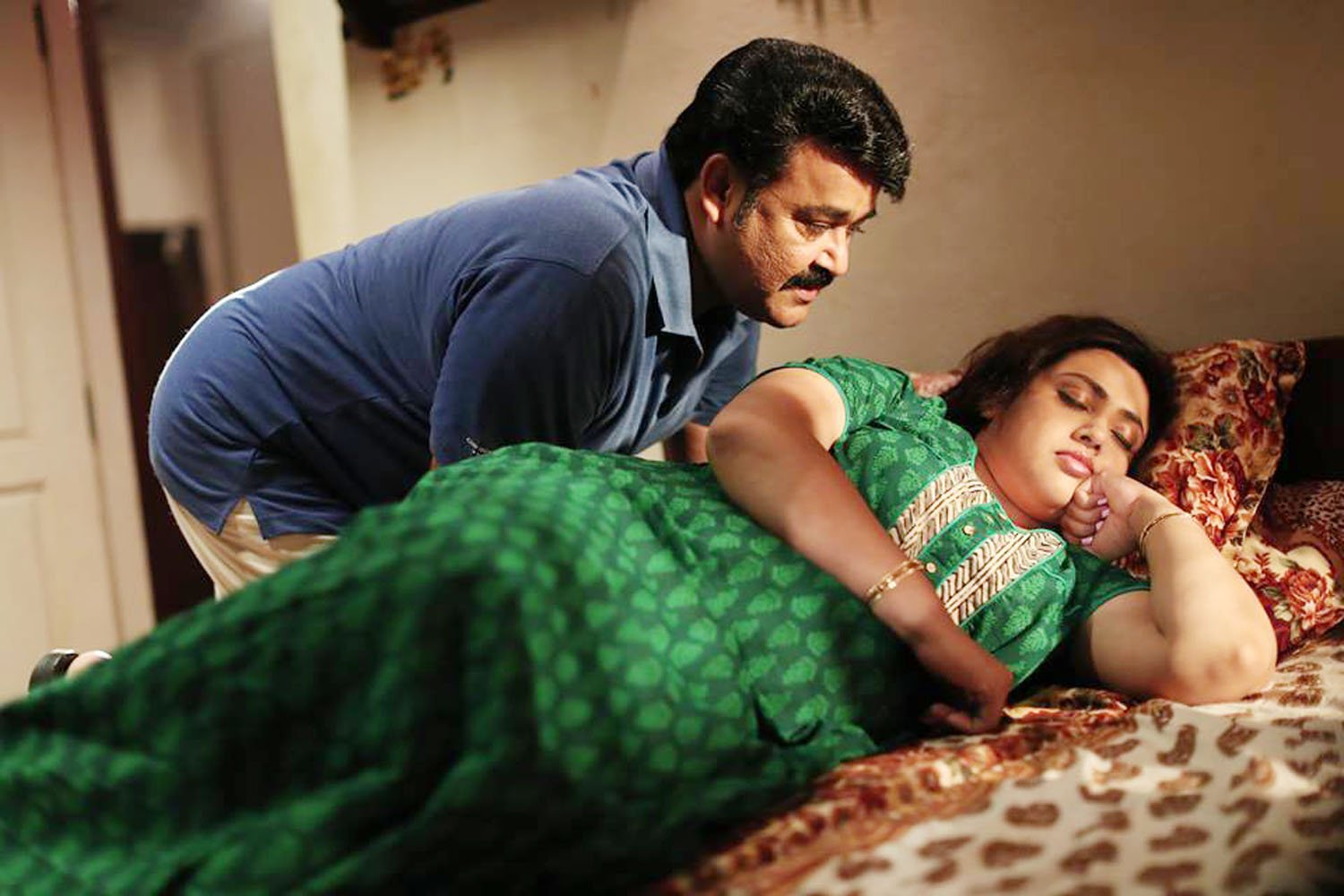 If you haven't found your favourite movie from the last decade in the list, please let us know. And if you have, start watching already!