In most parts of the country, it is summer now. And it's only natural to crave ice cream. But what do you do when the nearby shop has run out of it? You decide to make it at home. Necessity is the mother of all invention and this viral video where a woman churns ice cream with the help of a ceiling fan jugaad is proof.
Shared by Anand Mahindra, the chairman of Mahindra Group, the video shows a woman making ice cream at home. She boils the milk and then transfers it to a cylindrical container once it thickens. Once that's done, she places the cylindrical container in a bigger container where she makes a makeshift freezer – filling it with blocks of ice. She ties the cylindrical container to a ceiling fan and that makes the mixture churn in the freezer. The 2:31 minutes long video is peak jugaad.
Take a look at the video here.
Towards the end of the video, she shows how her tedious efforts made it possible for her to enjoy a bowl of ice cream at home.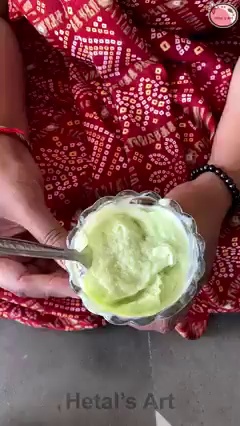 People were stunned by this jugaad video. Many stated that she theoretically got it right because that method is technically how ice cream is made. Many also called it dangerous. Anand Mahindra's tweet received over three million views, 66K likes, and over 7K retweets and comments.
Here's what people had to say.
Tell us how are you going to have ice cream this summer.
Also Read: 10 Times Indian Moms' Jugaad Left Us In Splits But Also Won Our Hearts