Is this weather getting you down? Are you sniffling and coughing your way through the week, surrounded in an ever increasing mountain of tissues? Well, if you're missing your unblocked nostrils and generally having a good time, here's a few alcoholic beverages proven to sort out that cold and make your existence just a little more palatable.
Note: It goes without saying, you shouldn't go overboard with these, and stick to 1-2 glasses max. Any more and you'll just be weakening your immune system.
Salut!
1. Hot Toddy
You gotta start with the most common, and perhaps the most effective. Pour hot water onto whisky (or brandy), layer in some honey, and if your throat's extra scratchy, add a dash of lemon juice, ground cloves, ground nutmeg and a cinnamon stick for garnish. And scene!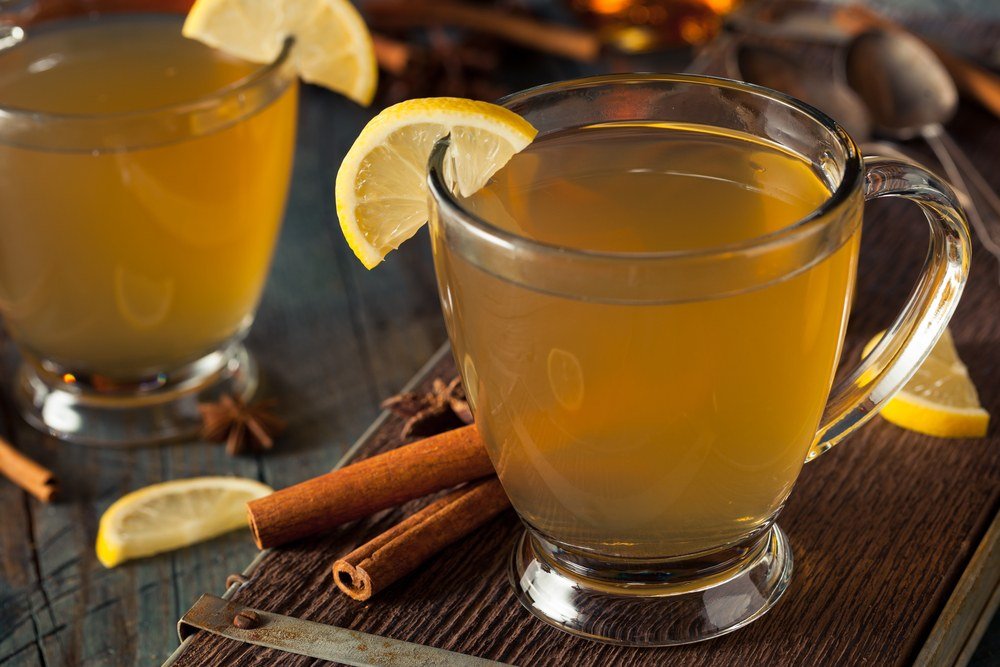 2. Pepper Ginger Cider
The drink with a name so arousing you almost don't want to say it in public. Start by heating up a mix of 2 parts apple cider to 1 part bourbon in a saucepan, add in some ginger liqueur, a bit of lemon juice and garnish with a sprinkling of fresh black pepper.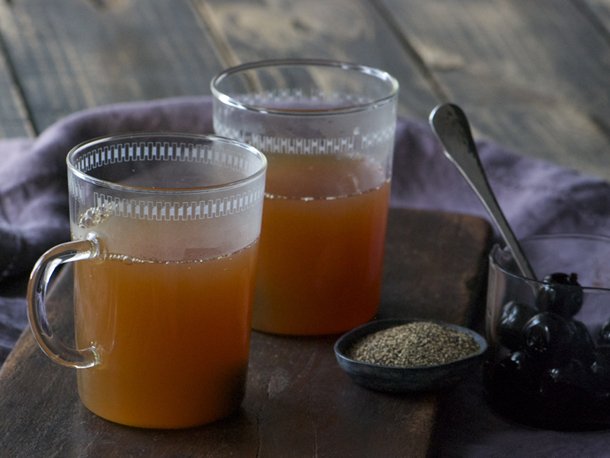 3. Tequila blanco, lemon and salt
Blanco tequilas are aged for less than two months, and have a real raw, gobsmacking agave flavour which can almost shock your throat and nose into a temporary recovery. Rim your shot glass with salt, add a dash of lemon juice and knock this baby back – it'll clear your sinuses and probably make you forget you had a cold in the first place.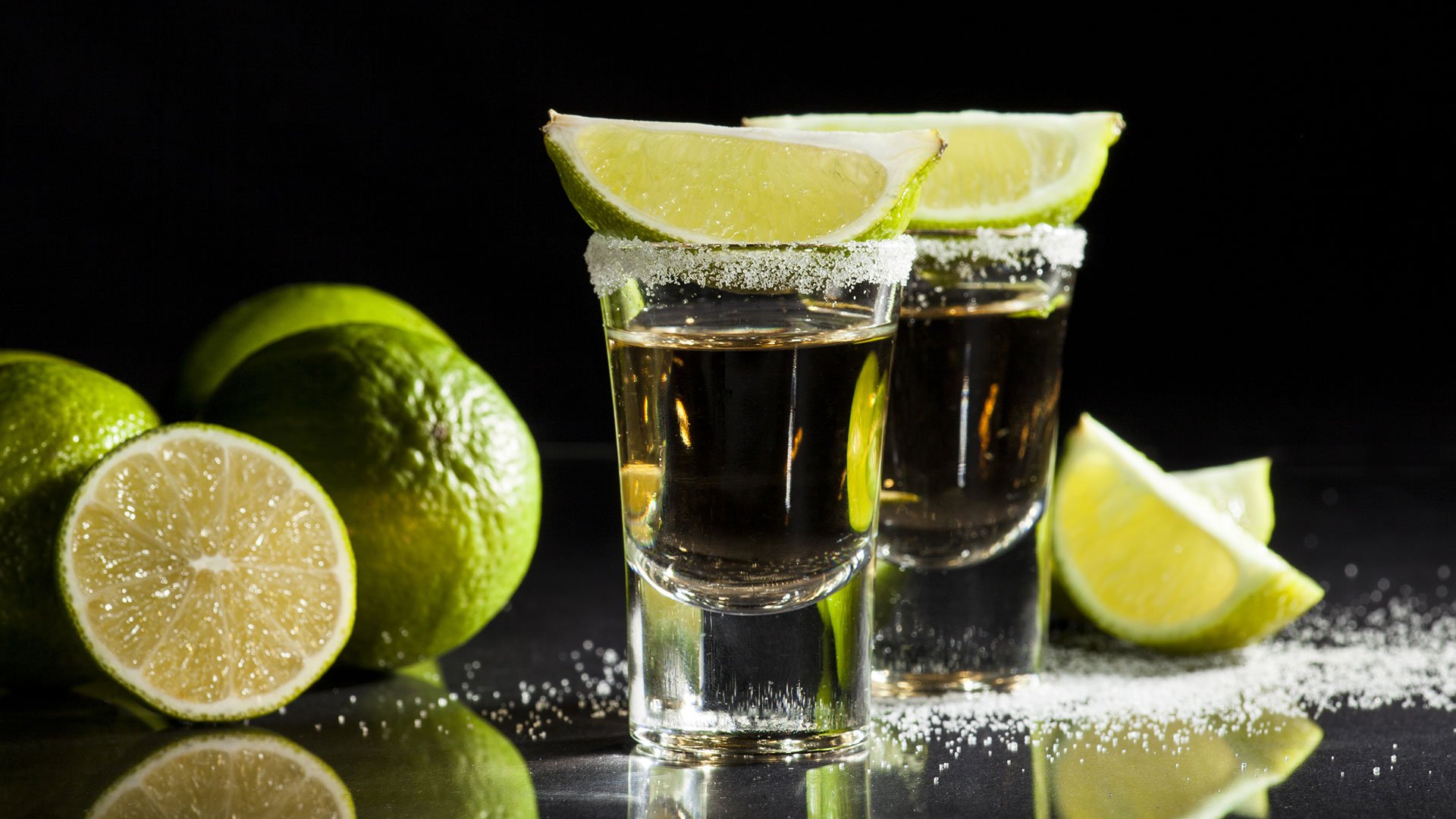 4. Mulled Wine
The classic glögi. Heat your red wine in a saucepan, add oranges or lemons, cinnamon sticks, cloves, star anise, cardamom, some honey if you want it sweet and a dash of brandy. Simmer (don't boil) for 15 minutes and you're good to go.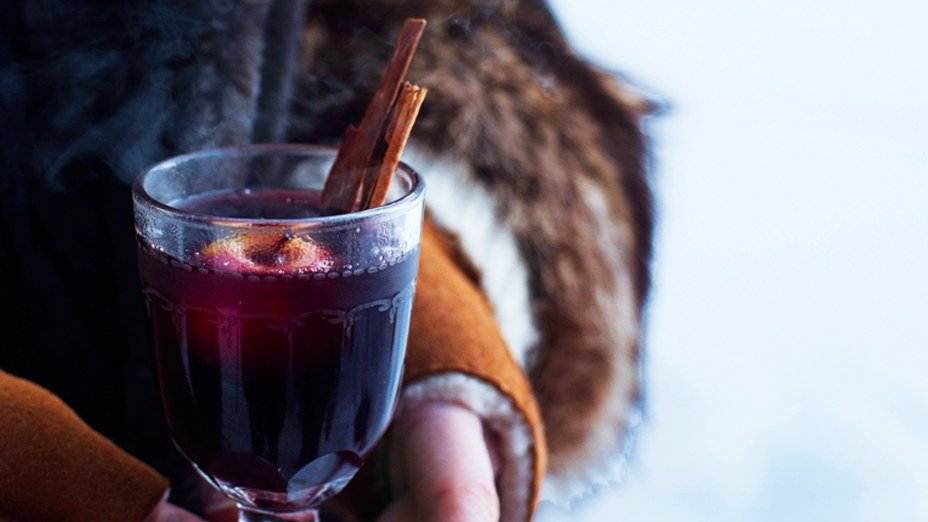 5. Dead Rabbit Irish Coffee
This is one of the most delicious concoctions on the list. Heat up 1 1/2 parts white rum, 1 part dark chocolate, 1 part strong espresso coffee and 3/4 part fine sugar, stir until the mixture boils and then let it cool for around 3 minutes. Garnish with a scatter of chilli flakes and you've got a drink for the ages.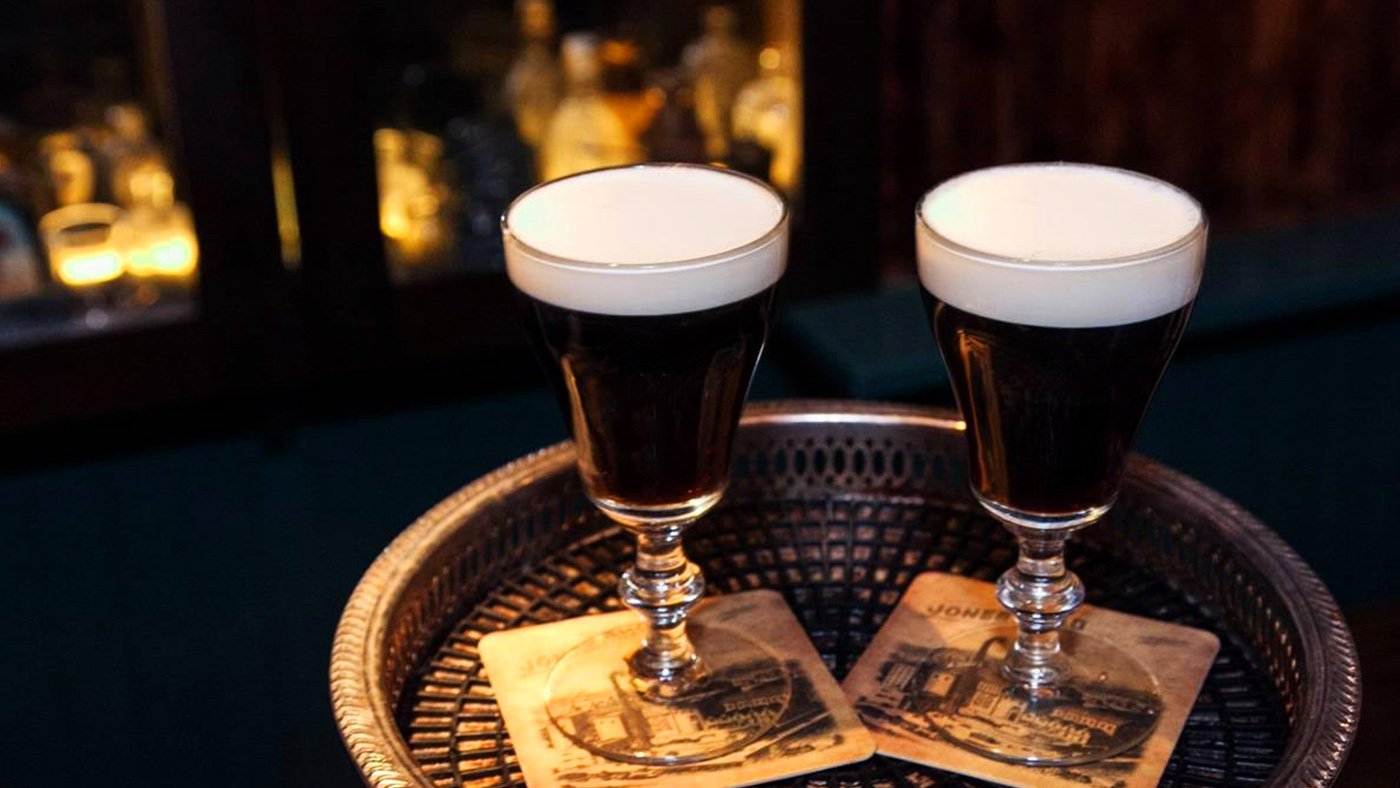 6. The Penicillin
Muddle fresh ginger in a shaker, add blended scotch, lemon juice, honey syrup and a wee bit of ice. Shake it like you mean it, and fine strain into a rocks glass. This truly is a wonder drug, hence the moniker.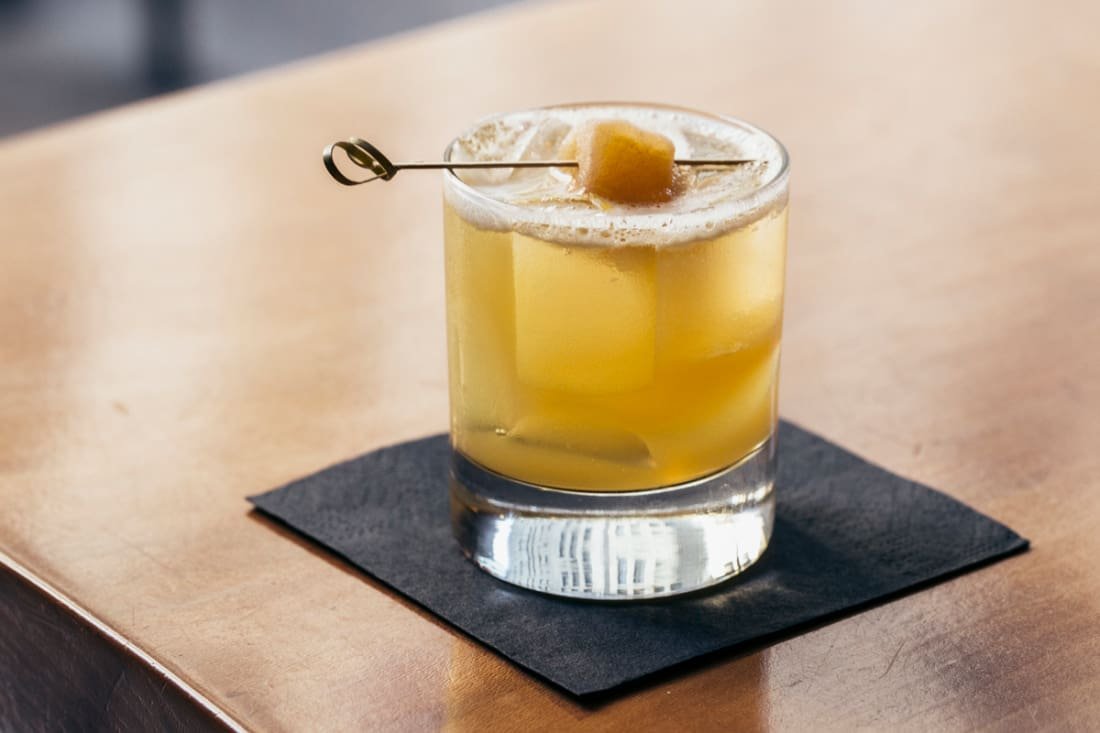 7. White Whisky and Orange Juice
White Whisky can clear up your sinuses in a jiffy, and it just so happens that it goes great with vitamin C stuffed orange juice. Together, it's a combination that obviously won't cure you, but it'll relieve a lot of the symptoms.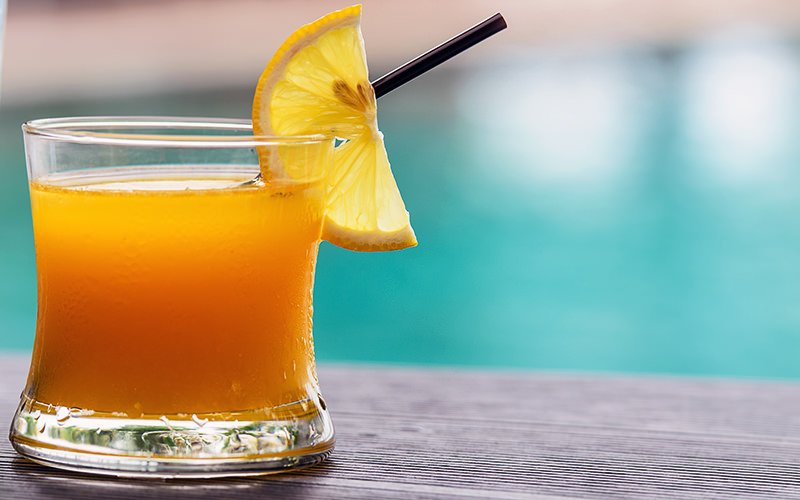 8. Hot Gin Punch
If a bunch of you are feeling the blues together, whip up a bowl of this feel-good nectar. Mix in equal parts gin and port wine, some lemon juice, pineapple chunks, orange slices, honey, cloves, ground nutmeg, ground cinnamon and brown sugar. Simmer on low heat in a saucepan for about 20 minutes and watch your buddies' collective sighs turn into collective highs.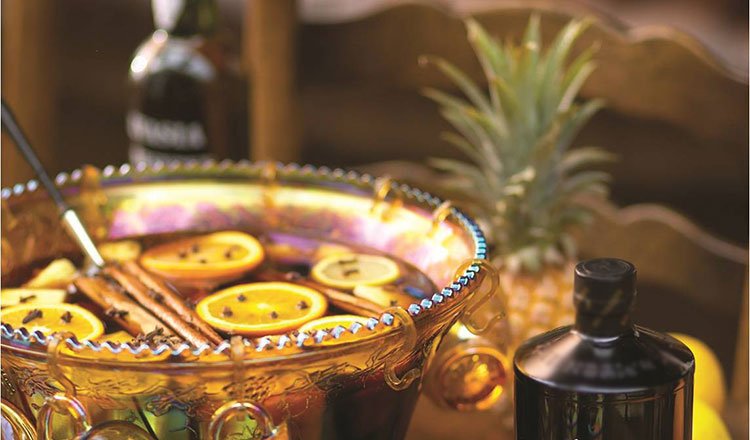 9. Hot Buttered Rum
A drink straight out of an adult Harry Potter novel, this is made with dark rum, boiling water, butter, ginger, cinnamon and sugar. Learn to make this deliciously boozy drink here.
10. Old Irish Cure
One of the most ancient remedies from the kings of drinking themselves. Whip up a glass of whiskey, dark rum, fresh lemon juice, ginger juice, honey, some apple brandy if available and apple slices to garnish.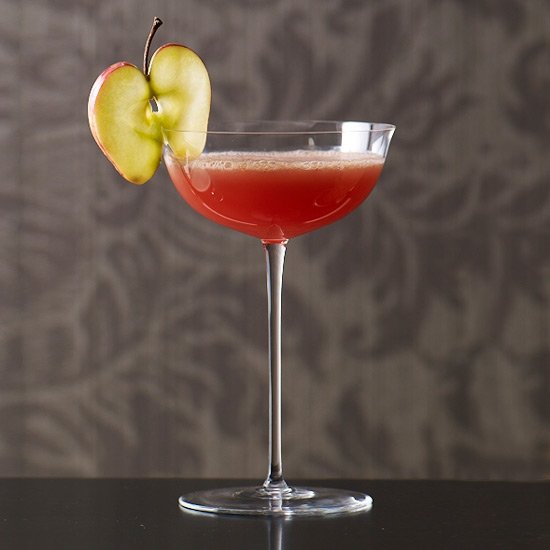 11. Gaelic Punch
Another one from the Irish, this one's got the goods. Muddle lemon zest and sugar, add boiling water, Irish whisky and garnish with nutmeg. Your throat is gonna be doing an Irish jig after this libation.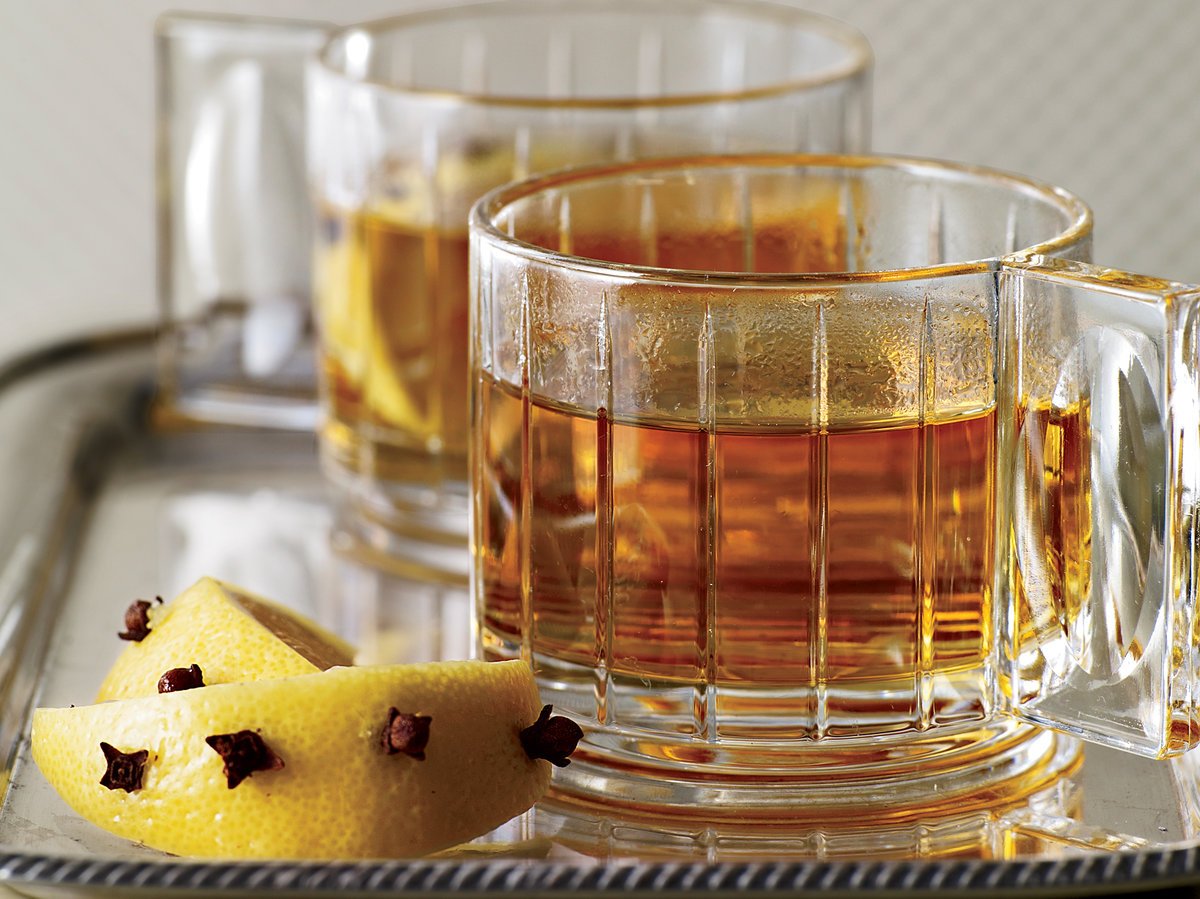 12. Berry Rum Tea
Ain't nothin' better than a mix of herbal tea and liquid sunshine. Brew a bag of berry-flavored herbal tea, add white rum, lemon juice and a teaspoon of honey. Then lay back and gently float into the daze.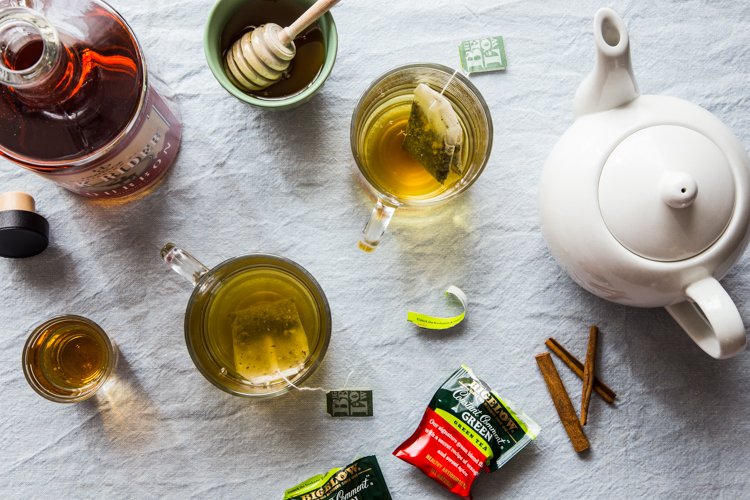 13. Jagermeister
No fancy shakers or mixers here, just regular old Jaeger. It's made from 56 different herbs and spices, and can work wonder for relief from a sore throat, cough and cold. Just don't go overboard.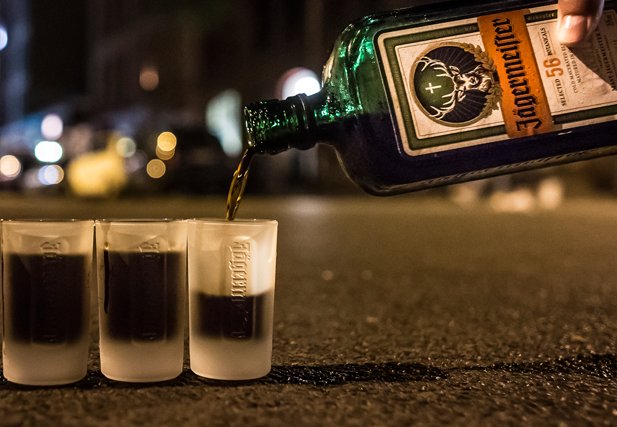 14. Cumin and Cognac
Make a mix of cognac and jeera and take a spoon every 15-30 minutes. It'll help soothe your throat within 3-4 hours, plus maybe give you a nice, manageable buzz while you're at it.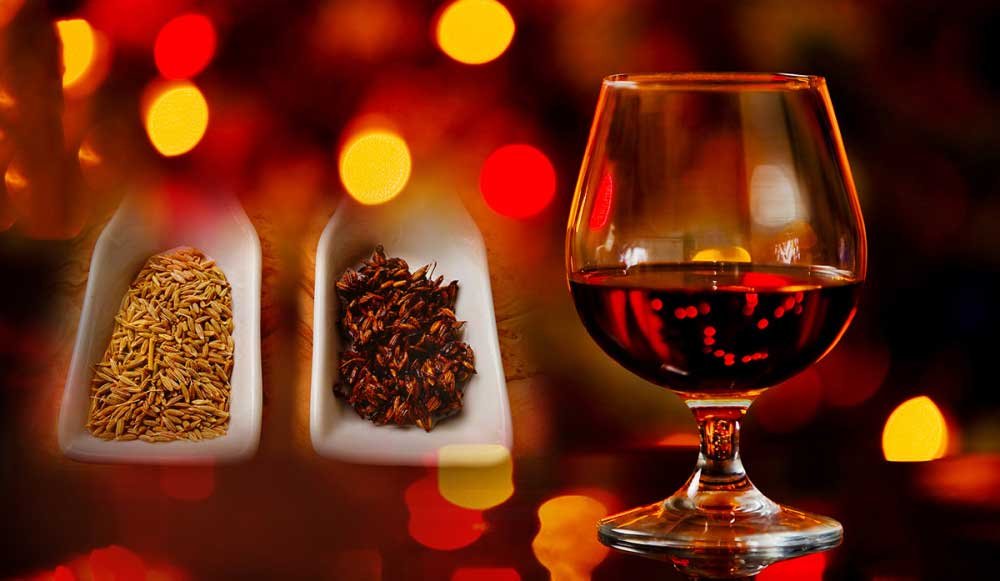 15. Green Amber
Add vodka, single malt scotch whisky, honey syrup, lemon juice and brewed green tea into a tall Collins glass. Stir gently and sip with style, god knows you could use some.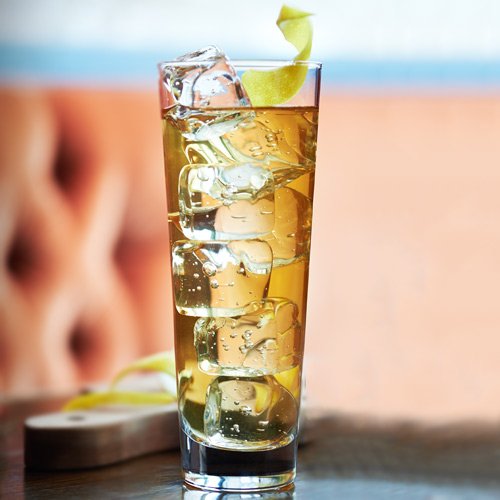 In all probability, these concoctions will have you saying au revoir to your influenza. And if they don't, you should hit up a doc, like, pronto. Cheers!