Remember when Gordon Ramsay made that sorry excuse of a butter chicken 'curry'? Desis had a hard time digesting it. But what Gordon Ramsay has done now is even worse. The Michelin star chef shared a video of naan and rogan josh, and well, it hasn't gone down well with desis.
Gordon Ramsay took to Instagram to share a video of him plating rogan josh and naan. He captioned the video, "Introducing the new, fragrant Lamb Rogan Josh from @breadstreetkitchen – served with saffron rice and warm garlic naan!" The way the dish looks has sent desis into a frenzy.
Take a look at the video here.
Rogan josh is a red-meat curry originating from Kashmir. The gravy is more decadent and has a pool of oil which is supposed to float on top of the dish when served. What Gordon Ramsay presented from his restaurant looked like any other chicken curry which you can find at any restaurant. And let's not talk about the naan. It rather looks like pita bread.
Desis are pressed about the dish. From talking about how the dish looks like anything but rogan josh, to talking about the thick bread being passed off as naan, to talking about why the dish is garnished with micro greens rather than coriander, to the portion size – people called it a full-fledged war in the comments.
Here's what people had to say.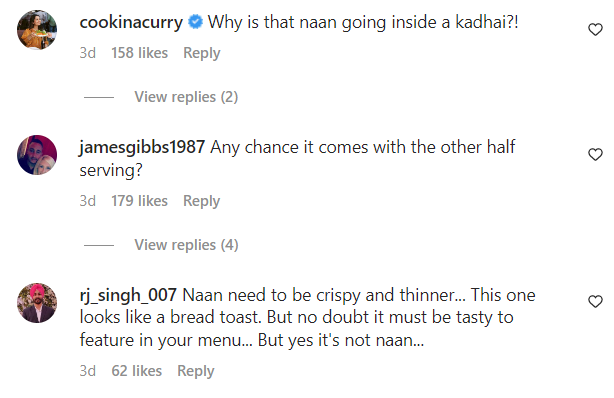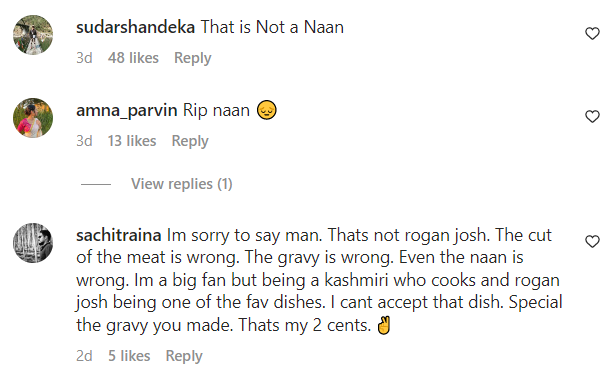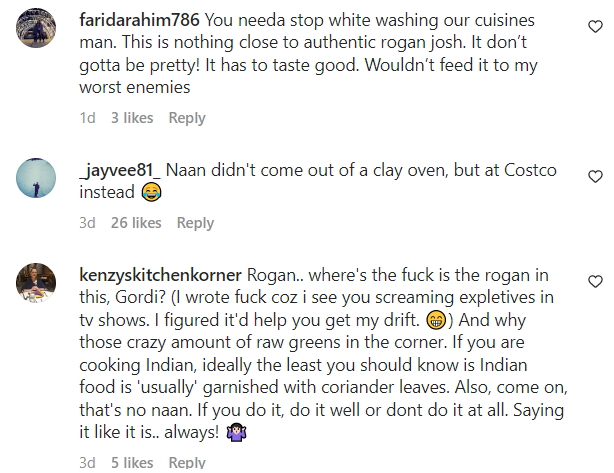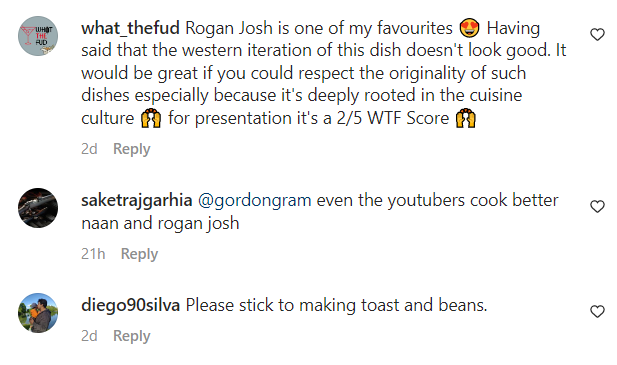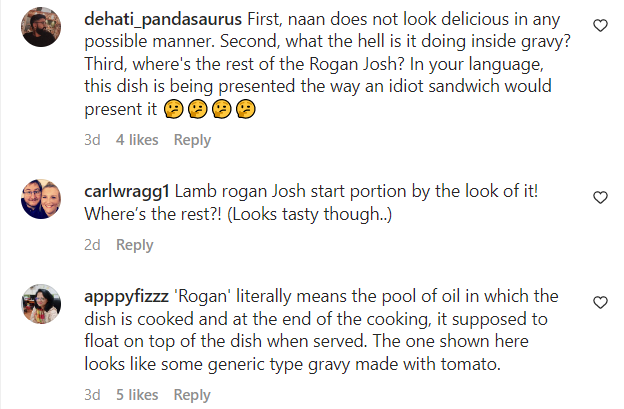 We didn't expect this from Gordon Ramsay. *sigh*
You May Also Like: 11 Times Savage Hardass Gordon Ramsay Proved He's Actually A Total Softie IRL