In today's time when the internet is cheap and is available abundantly, it is difficult to imagine a time when you don't have the internet available at your fingertips. But there are times when you find yourself stranded without a Wi-Fi signal. And in times like these offline Android games come to the rescue. We have curated a list of the top 25 best offline Android games that are guaranteed to keep you hooked and entertained for hours on end. These games offer a treasure trove of entertainment, engaging gameplay, and thrilling adventures, all at your fingertips.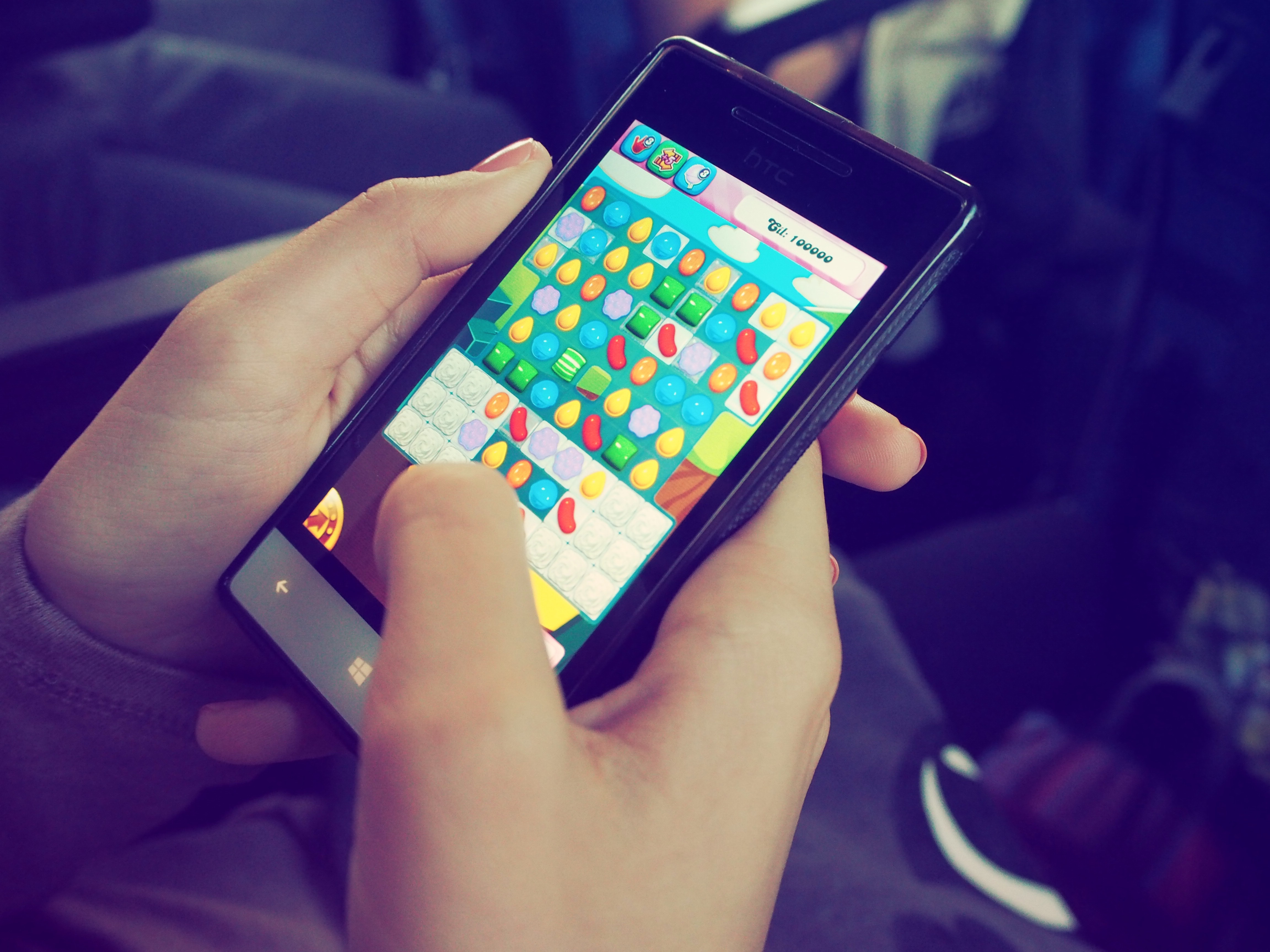 List of Offline Android Games
Also Read: Android Games
1. Shadow of Death: Offline Games
Embark on an epic adventure as a dark knight and slash through hordes of enemies using deadly combos and powerful weapons. With stunning graphics and intense gameplay, uncover the secrets of the dark world while honing your combat skills. The game has received positive reviews for its engaging storyline and immersive action sequences.
2. Alto's Odyssey
In this enchanting and visually stunning endless runner game, embark on a sandboarding journey across mesmerizing desert landscapes, exploring ancient temples, canyons, and serene dunes. The game offers smooth and intuitive controls, allowing players to perform tricks and stunts while chasing the horizon. Experience dynamic weather effects, day-night cycles, and challenging obstacles that test your skills.
3. Mars: Mars
Take a ride to the Red Planet in this fun and quirky arcade game for Android. In this game, you control a variety of customizable astronauts and navigate through a series of challenging landscapes on Mars. The goal is to jump from platform to platform using a jetpack and make precise landings while managing your fuel supply. The game's colourful graphics, humorous characters, and simple yet addictive gameplay make it an enjoyable and entertaining experience for players of all ages.
4. Traffic Rider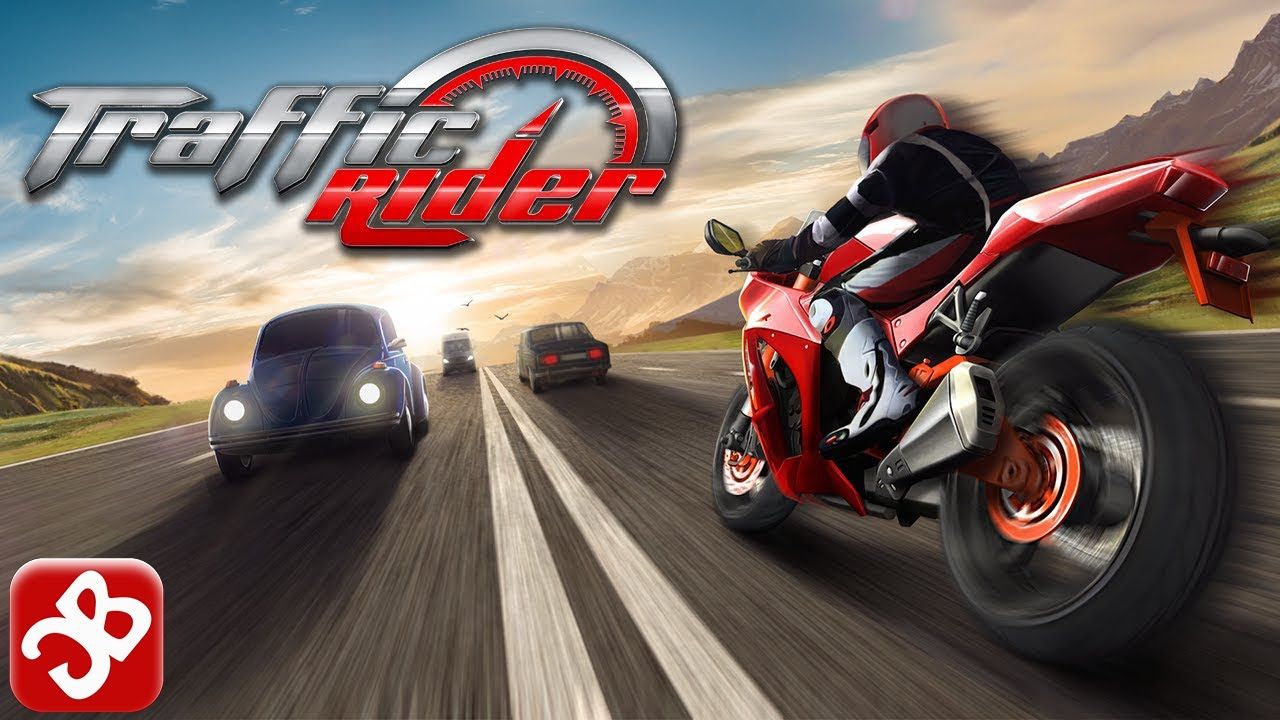 In this thrilling and fast-paced motorcycle racing game, players ride through busy city streets, highways, and scenic landscapes while dodging traffic and completing various missions. With its first-person perspective and realistic bike controls, the game provides an immersive and adrenaline-pumping experience. The game boasts an extensive selection of bikes to unlock and upgrade, stunning visuals, and multiple game modes to keep players engaged for hours.
5. Stick Cricket Premier League
This Android game offers a captivating cricket experience. Players can create and manage their cricket team, participate in the premier league, and compete against other teams in intense matches. With its simple controls and intuitive gameplay, players can bat and bowl with ease, aiming for high scores and strategic victories.
6. Race The Sun
This is an adrenaline-pumping endless runner game where players pilot a solar-powered spacecraft through a procedurally generated world. The goal is to race against time and the setting sun, avoiding obstacles and collecting power-ups to prolong your journey. With its minimalist and vibrant graphics, the game offers a visually captivating experience.
7. Crossy Road
In this fun and addictive arcade game, players guide a cute character through a series of busy roads, rivers, and train tracks. The goal is to cross as many obstacles as possible while avoiding getting hit or falling into the water. With its pixel-art graphics and charming characters, the game provides a nostalgic and enjoyable gaming experience.
8. Ninja Arashi 2
As a sequel to the popular Ninja Arashi, players in this game assume the role of a skilled ninja warrior on a quest to rescue his kidnapped son from the clutches of evil forces. With its side-scrolling gameplay and stunning graphics, the game offers a captivating platformer experience. Players can unleash ninja skills, defeat enemies, and explore challenging levels, all while unravelling a compelling storyline.
9. Zombie Gunship Survival
In this intense and action-packed zombie shooter game, players become gunship operators and must protect human survivors from hordes of zombies in a post-apocalyptic world. With its stunning 3D graphics and realistic gunship controls, the game provides an immersive and thrilling experience. Players can upgrade their weapons, build a base, and strategize to survive against the ever-growing zombie threat.
10. Alto's Adventure
Set in a serene snowboarding world, players accompany Alto and his friends on an exciting journey across beautiful landscapes. The game offers smooth and intuitive controls, allowing players to perform tricks and chain combos while snowboarding down slopes and cliffs. With dynamic weather effects, day-night cycles, and challenging obstacles, the game delivers an immersive and relaxing gaming experience. The game's calming atmosphere is a bonus.
Also Read: Fun Drinking Games
11. Mini Metro
Mini Metro is a minimalist and strategic puzzle game where players design and manage a subway network for a bustling city. The objective is to connect stations efficiently using limited resources while accommodating the increasing demand for transportation. The game features procedurally generated maps, real-time simulation, and challenging scenarios that keep players immersed in the dynamic world of urban planning.
12. Badland
Players guide a mysterious creature through a stunning forest filled with imaginative obstacles and dangers. The game's dark and immersive world is complemented by its stunning visuals and smooth gameplay. It offers a single-player campaign and a local multiplayer mode, providing a delightful gaming experience for solo players and group fun.
13. Pocket City
Players take on the role of a mayor, tasked with constructing and managing their own virtual city. The game offers a variety of buildings, roads, and landscapes to create a thriving metropolis. With its user-friendly interface and intuitive controls, players can grow their city, manage resources, and respond to the needs of their citizens. Pocket City stands out for its charming graphics, dynamic day-night cycle, and engaging gameplay, making it a top choice for both casual and avid city-building enthusiasts.
14. Flip Skater
This game offers a thrilling experience for skateboard enthusiasts. Players can perform impressive tricks and flips as they skate through various urban environments, parks, and ramps. The game's intuitive touch controls make it easy to pull off complex stunts and combos, allowing players to showcase their skateboarding skills. It features multiple characters to unlock, a wide range of skateboards to choose from, and dynamic physics that add to the excitement of the game.
15. Mad Skills BMX 2
In this adrenaline-pumping and action-packed BMX racing game, users can experience the thrill of BMX racing as they compete in intense head-to-head duels on challenging tracks. The game's physics-based gameplay allows for precise control and realistic stunts. Players can customize their BMX bikes and characters, unlock new tracks, and rise through the ranks to become the ultimate BMX champion.
Also Read: Snake Game
16. Red Ball 4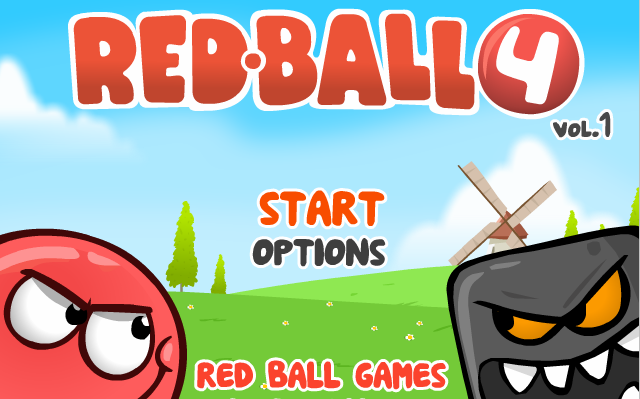 A charming red ball is on a quest to save the world from evil minions. Players must guide the ball through various challenging levels filled with obstacles and puzzles. Its physics-based mechanics add to the excitement as players roll, jump, and bounce their way to victory. The colourful graphics, engaging gameplay, and captivating storyline are the things that keep players hooked throughout the journey.
17. Shadowmatic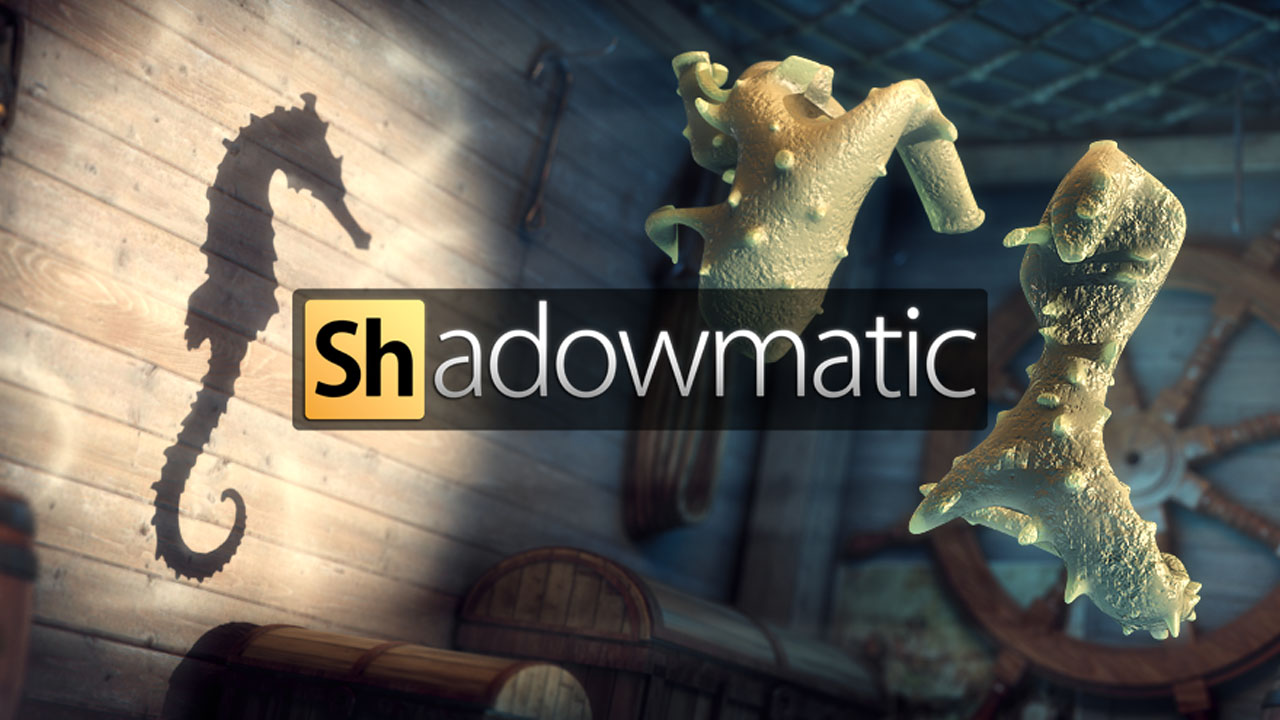 This imaginative and visually stunning puzzle game challenges players' spatial awareness and creativity. Players manipulate abstract objects and rotate them to create recognizable shadow shapes on the wall. The goal is to align the objects correctly, solving the puzzles and revealing mesmerizing silhouettes. With its serene ambience, soothing music, and beautiful graphics, the game provides a relaxing and meditative gaming experience. The diverse and progressively challenging levels offer a perfect balance of entertainment and mental stimulation.
18. Two Dots
Simple yet challenging, the aim of this game is to connect colourful dots of the same colour vertically and horizontally to clear them from the board. The goal is to fulfil different level objectives and advance through a succession of more challenging and imaginative puzzles. The game's regular updates and new content keep players engaged and coming back for more brain-teasing fun.
19. Bowmasters
This exciting and humorous multiplayer shooting game offers a fun and engaging archery experience. Players can choose from a wide array of wacky characters, each with unique special abilities and weapons. The goal is to aim and shoot with precision, defeating opponents in fast-paced one-on-one battles or team matches. With its cartoonish graphics and over-the-top action, Bowmasters brings laughter and entertainment to the battlefield. The game features various game modes, challenges, and a plethora of characters to unlock, ensuring hours of addictive gameplay and endless fun for players of all ages.
20. Riptide GP: Renegade
Players ride hydro jets and compete in high-speed races, performing stunts and using boosters to gain an edge over opponents. The game's stunning graphics and dynamic water physics create a realistic and immersive racing environment. With a compelling single-player campaign and intense online multiplayer modes, it allows players to showcase their racing skills and climb the leaderboard.
Also Read: Best Game for Android
21. Bloons TD 6 Netflix
In the game, players strategically place monkey towers along a path to pop waves of colourful balloons (bloons) before they reach the end. Each tower has unique abilities and upgrades that can be unlocked as players progress through the game. It offers a wide variety of maps, challenges, and different game modes, providing hours of gameplay and replayability. The game's colourful graphics, fun animations, and engaging gameplay have earned it a massive fan following and positive reviews from players worldwide.
22. Jungle Marble Blast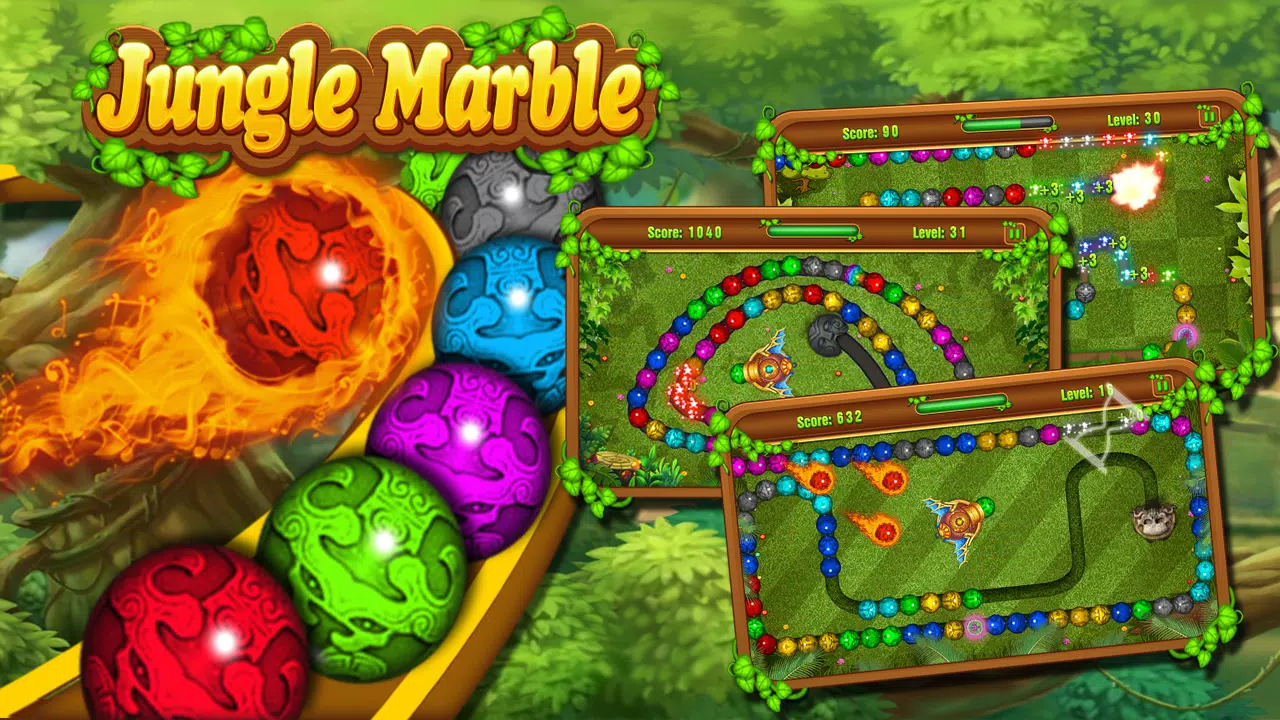 Players shoot colourful marbles to create matches and clear the marbles before they reach the end of the track. The goal is to complete various levels and challenges, collecting stars and earning high scores along the way. The game features multiple worlds with different themes, each presenting unique obstacles and puzzles. It's a great game for anyone who loves classic marble shooter games and is looking for a fun and engaging pastime.
23. The Battle Of Polytopia
In this critically acclaimed turn-based strategy game, players lead their tribes to explore, expand, exploit resources, and conquer lands in the world of Polytopia. The goal is to build a powerful civilization, research technologies, and engage in tactical battles against AI opponents or other players. With various tribes to choose from, each offering unique abilities and playstyles, the game offers a high level of replayability. Its combination of simplicity and depth has garnered it a dedicated fanbase and positive reviews, making it one of the top-rated strategy games on mobile devices.
24. Shootero: Galaxy Space Shooter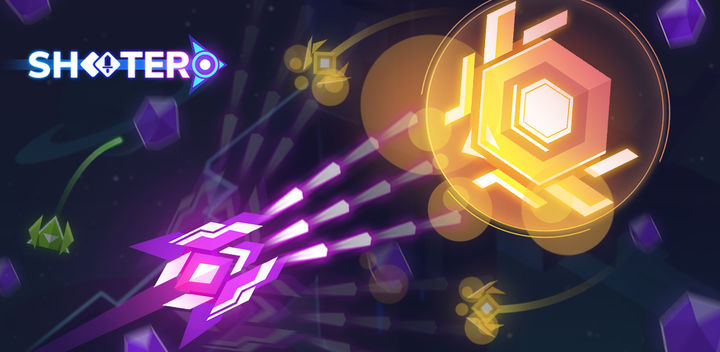 In this action-packed and thrilling arcade space shooter game, players become space pilots, navigating through dangerous galaxies and engaging in intense battles against waves of enemy ships and alien invaders. With its immersive graphics and special effects, Shootero provides an exhilarating shooting experience. Players can upgrade their spacecraft with various weapons and power-ups to enhance their combat capabilities.
25. Cover Fire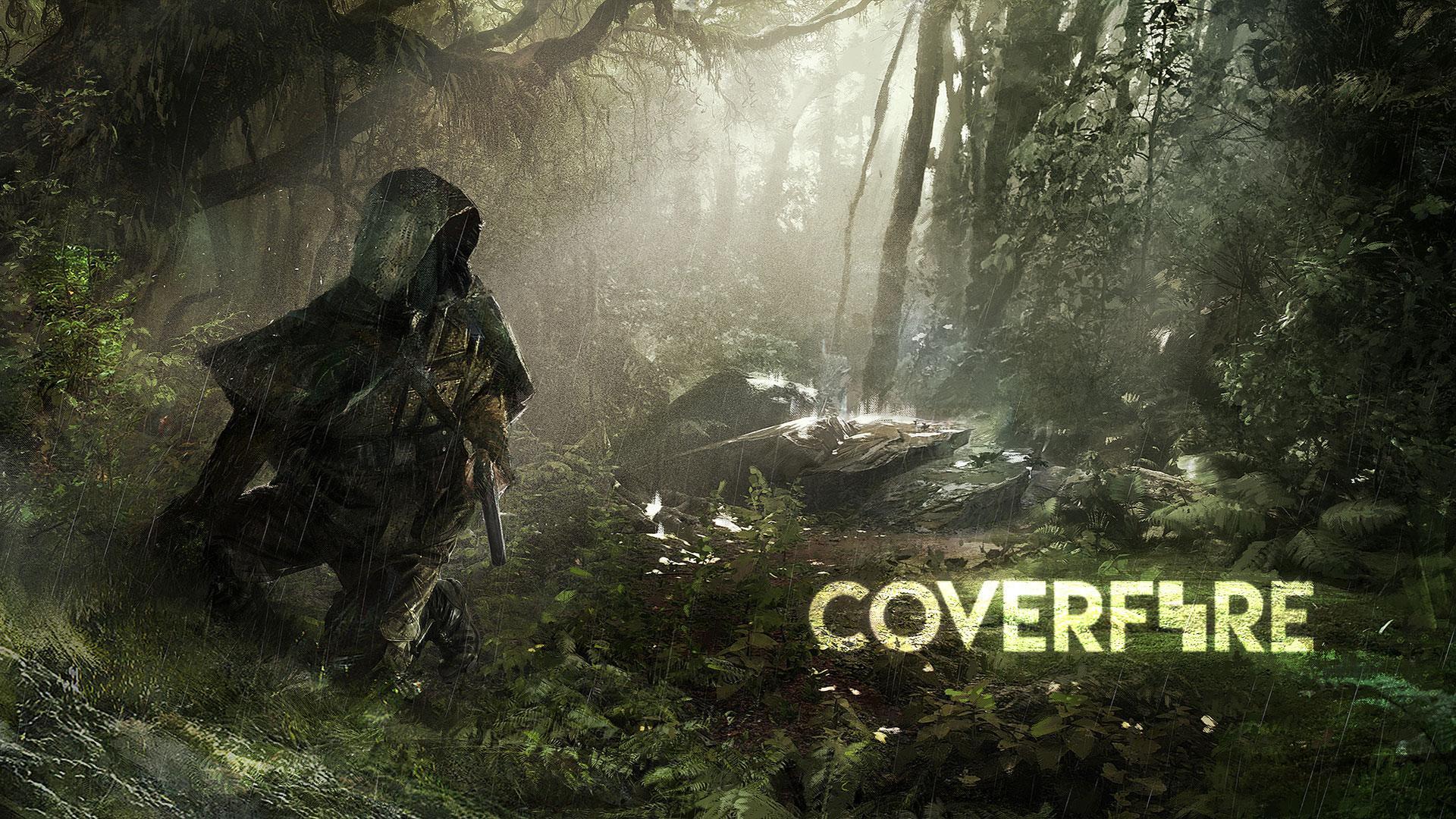 In this game, players become elite soldiers and lead a team on various challenging missions. They engage in tactical battles against terrorists and evil corporations, using an array of powerful weapons to eliminate enemies and complete objectives. The game features a gripping storyline, diverse characters, and dynamic gameplay that keeps players on the edge of their seats. It also offers multiple game modes, including a single-player campaign, sniper missions, and special ops challenges. Players can also join online multiplayer battles to test their skills against real opponents.
Also Read: Best Games for Nintendo Switch
This list contains something for every gaming enthusiast. Whether you're exploring enchanting worlds, honing your strategic skills, or testing your reflexes, these best offline Android games offer limitless entertainment on the go.
Frequently Asked Questions (FAQs):
Q: Which offline game is like free fire?
A: These games have similar gameplay elements to Free Fire – PUBG, Call Of Duty, Fortnite, Rules Of Survival.
Q: Is Google Play games offline?
A: Google Play Games is primarily an online service that allows players to access various gaming features, such as achievements, leaderboards, multiplayer support, and cloud saves. However, many individual games available on Google Play Store can be played offline.
Q: What is the coolest offline game?
A: Some of the popular offline Android games that have received praise for their gameplay, graphics, and overall experience are: Monument Valley, Alto's Odyssey, Stardew Valley, Limbo, Minecraft, Crashlands, Plague Inc, The Room Series, Limbic's Zombie Gunship Survival, and Alto's Adventure.
Q: Is there any offline game?
A: There are many offline games available for Android devices. Offline games are designed to be played without an internet connection, making them suitable for situations where you might not have access to mobile data or Wi-Fi.
Q: Is there PUBG offline?
A: Battlegrounds Mobile India is available on Google Play Store but you cannot play it offline.
Q: Why are offline games good?
A: Offline games offer a more convenient and reliable gaming experience, particularly when you have limited internet access or prefer to play without online interactions. They cater to a broader audience, from casual players to those seeking immersive single-player experiences.