Some desi words of endearment would not make sense to someone who is not an Indian. But when you think of it, you do not expect that word to be 'beta'. Out of every other word in the Hindi dictionary. A hilarious video has gone viral on social media where a nanny thought that the word beta is rude.
Shared by a user named Anip Patel on Instagram, the video shows a white nanny who narrates her story of the time when she was a nanny for an Indian family. She recollects how every time the grandparents asked the mother for something, they would say, "Hey beta, could you get this?"
Adding to this the nanny said, "They keep calling her beta, that's so rude. Like who's the alpha?" Turns out, the nanny had thought the word beta means the Greek letter 'beta' and not the Hindi one.
Take a look at the video here.
Towards the end of the video, the woman adds how she finally got the courage to ask the mother of the child why they always called her beta. And then, she got to know the truth!
The story has left people guffawing on Instagram. It has fetched over 147K likes and more than 1.2 million views.
Here's what people had to say about the viral video.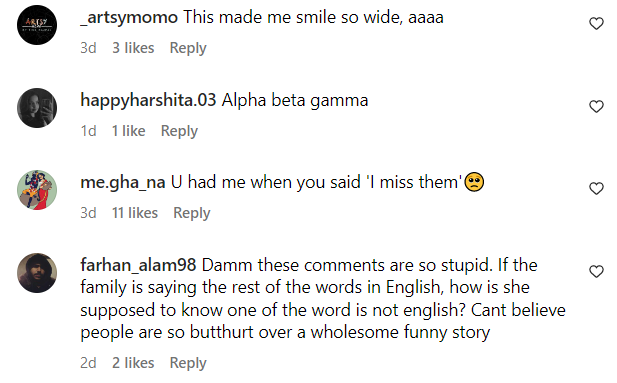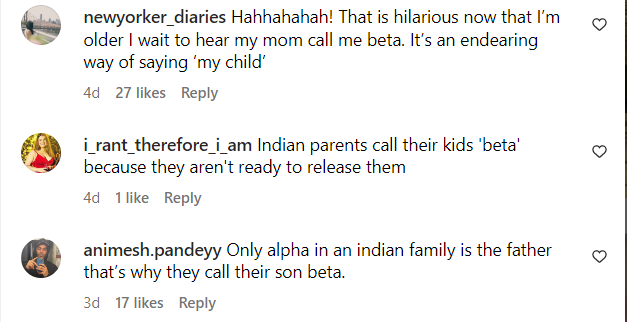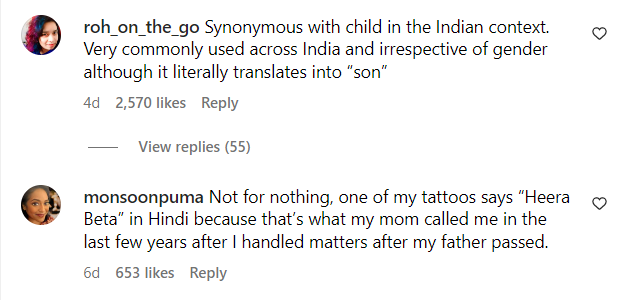 Sometimes, some things, just turn out to be effortlessly funny.
Also Read: 16 Beautiful Hindi Words That'll Make You See The Language In A Whole New Light