Let's be honest, work cultures can be toxic on numerous levels and we have, at some point in our careers, witnessed this at our workplaces.
While most employers promote the idea of a healthy work culture, there are a bunch of companies that are still promoting a toxic work environment.
Through a post, an employee shared a bizarre notice that was sent out by their boss, which restricted them make friends and having fun at their workplace.
"Work is not meant to be fun. This is your job. Do not dedicate work time to discussion of non-work topics. Do not facilitate friendships during work hours."
The notice states that the employees can exchange phone numbers or meet, after their working hours. It also asked the employees to report it to the boss if they catch them having 'non-work discussions'.
"Exchange phone numbers and/or hang out after work is complete. Reach me, if a co-worker is having non-work discussions on company time. Work is not your daycare."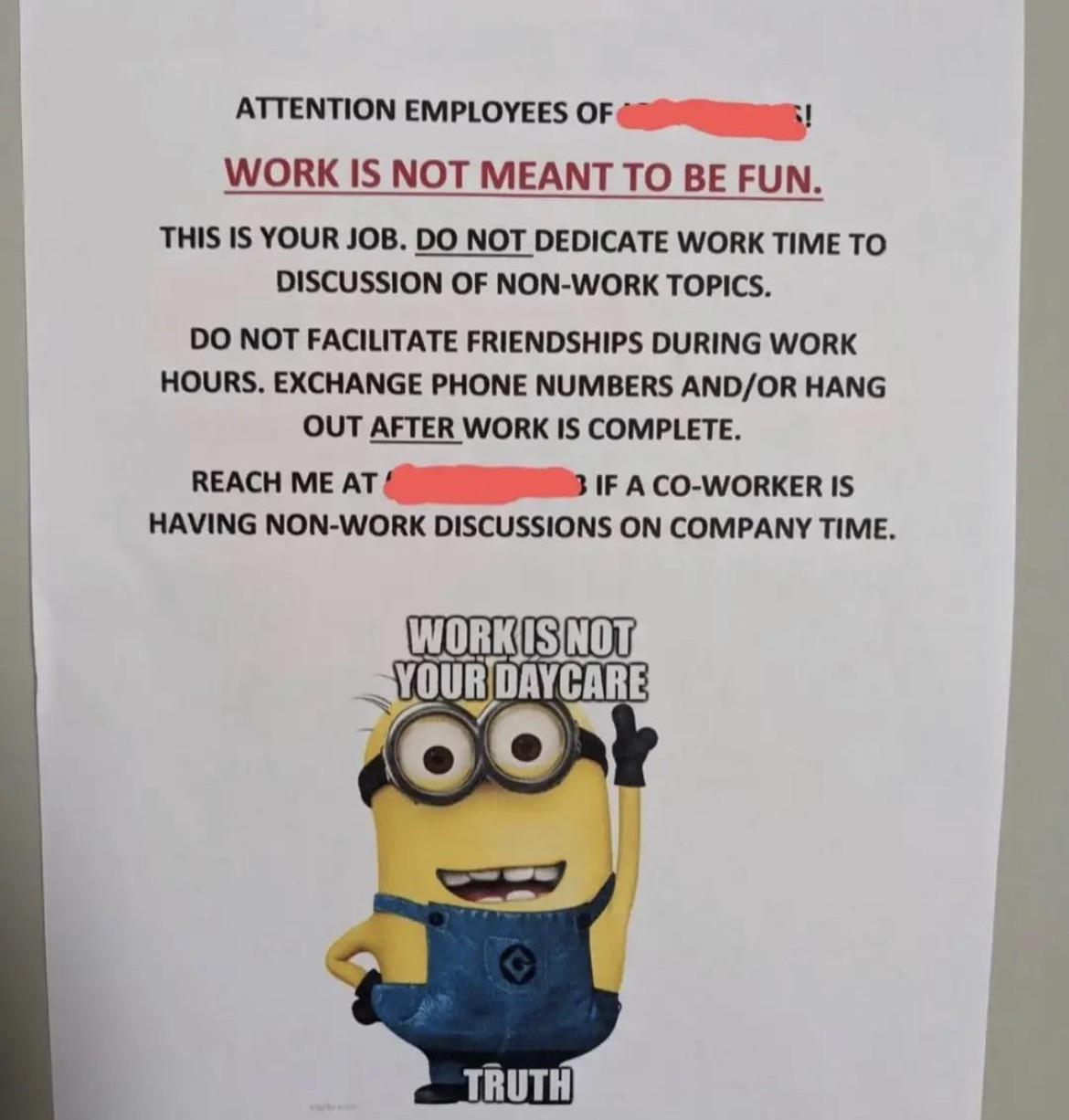 Needless to mention, netizens were quick to respond and here's what they had to say:
You can check the entire post here:
Let's just be thankful for jobs!
Checkout – Facts About Friends