From acting, rapping, to surviving in the wild, Ranveer Singh has done it all. The powerhouse actor is a man of many talents and he always manages to surprise everyone with his energetic persona and his sporting attitude. However, this video of Ranveer Singh rapping at the recent NBA All-Star Game has left desi internet face-palming hard.
Being the Indian ambassador for NBA, Ranveer Singh attended the recent match at Utah, Salt Lake City. The actor was seen in the locker room with Hasan Minhaj, Simu Liu, Nicky Jam, 21 Savage, and other celebrities. Everything was going fine until Hasan Minhaj asked Ranveer to rap and the actor started rapping. What happened next in the 0.56 minutes long video is something that you have to watch.
At one point, Hasan Minhaj said, "They're not with it. I'm with it", and that sums it up. People cannot get over the video and many are calling it "cringe". Here's what they had to say.
Comedian Hasan Minhaj uploaded this video on his Instagram. And not just on Twitter, people had similar reactions on Instagram as well.
Here's what people said on Instagram.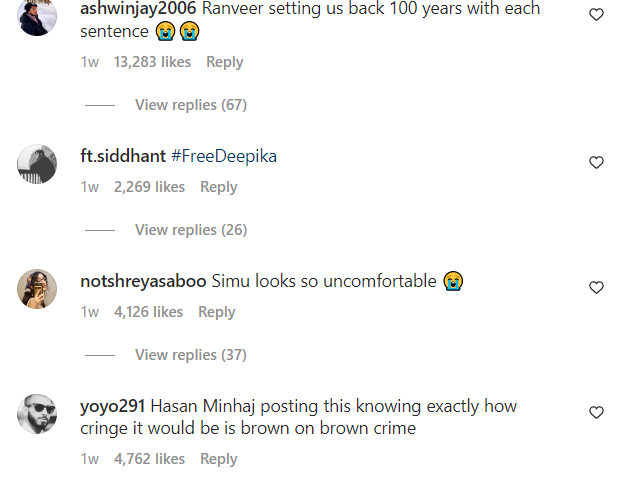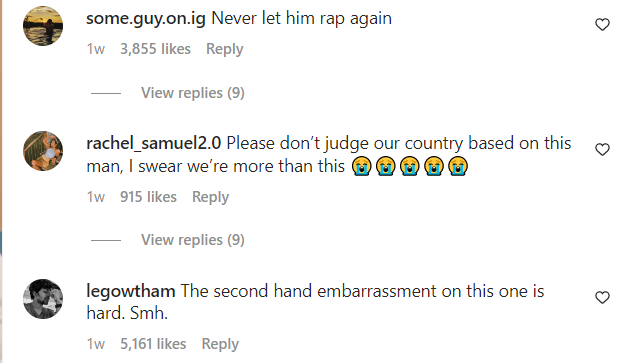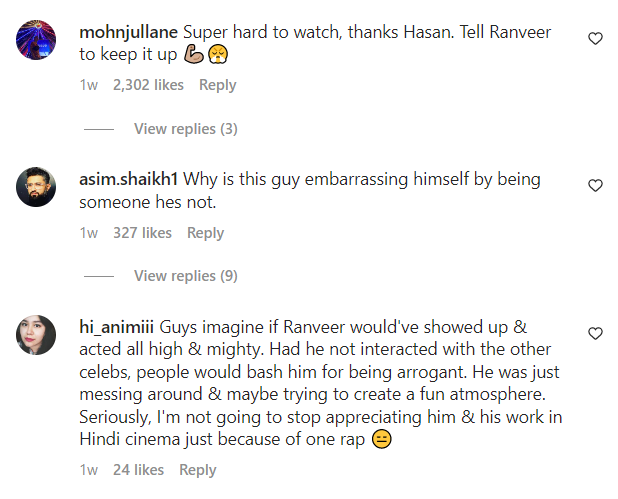 But you have to give it to the man for always being sporty and for being ready to take up new challenges. In Ranveer's defence, he is an acquired taste and this was just another day of Ranveer being Ranveer.
Also Read: 9 Times Ranveer Singh Gave Literally Zero Fs & Was Just Being Ranveer Singh