Bollywood has always been seen as the bastion for those who have more to offer in terms of looks and attitude than actual talent. While that's a gross generalization, you often wonder why that is so. When it comes to Bollywood, a vast majority of the audience wants to pay to watch stars – to hell with acting skill, if need be. Their loss, I say. But there are exceptions to every rule. Over the years, we've had actors importing their talents from the stage, even as writers and directors, onto the big screen. Here's a look at some of the best Indian actors in Bollywood. 
1. Om Puri
This National Award winning actor (for Ardh Satya ) went on to portray many career defining roles such as parts in Dharavi , Mirch Masala , Maqbool and Maachis . But as a graduate of Films and Television Institute of India (FTII) and the National School of Drama (NSD), the late Om Puri started his acting career on the stage.
2. Shabana Azmi
Five-time National Award winner Shabana Azmi's name pops up every time there's a list of great actors from India. And she's equally famous for her stage prowess, having acted in iconic plays such as Safed Kundali , Tumhari Amrita and A Doll's House .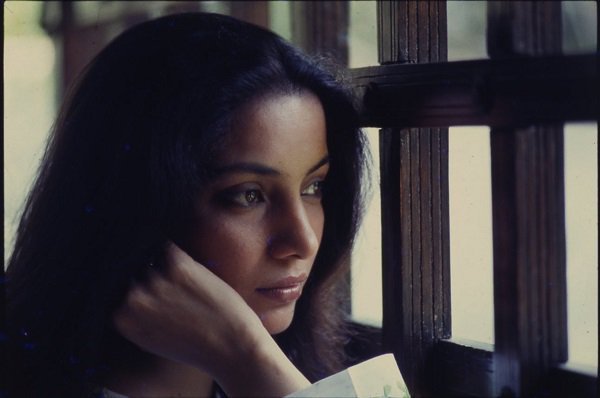 Check Out – Famous bollywood actor
3. Naseeruddin Shah
One of the most revered actors in the country, Naseeruddin Shah ( Mirch Masala , A Wednesday , Sarfarosh ) honed his talents on the stage. In 1977, he formed Motley Productions, a theatre group with fellow actors, Tom Alter and Benjamin Gilani. Their first play was Samuel Beckett's Waiting for Godot .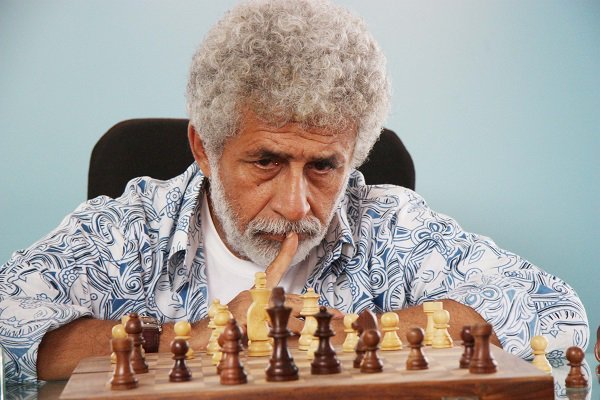 Check Out – Bollywood Actors Who Come From TV shows
4. Dr. Shriram Lagoo
Multi-talented Shriram Lagoo was bit by the theatre bug when he was still studying medicine at B.J. Medical College in Pune. He went on to form the theatre group Progressive Dramatic Association and also starred in the famous Marathi play Natasamrat . In his long and illustrious career Dr. Lagoo acted in over 40 Marathi, Hindi and Gujarati plays. He has also been a vocal rationalist throughout his adult life.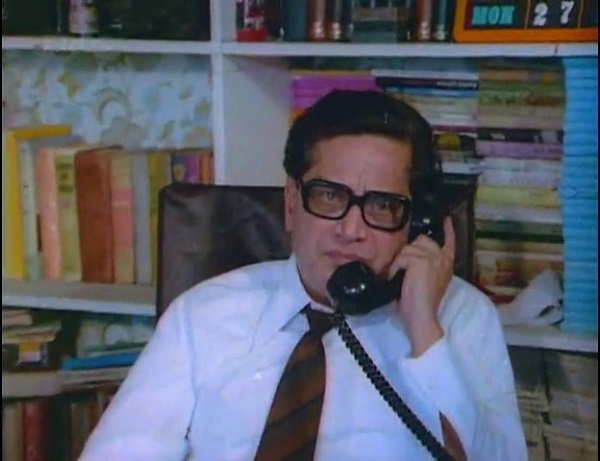 5. Prithviraj Kapoor
A visionary who started a career in acting during silent era films in India, the grand patriarch of the now-famous Kapoor film clan was truly a pioneer. He founded Prithvi Theatres and also acted in nine silent films before bagging a supporting role in India's first talkie Alam Ara in 1931. Despite maintaining a high profile film career, Prithviraj Kapoor remained devoted to theatre throughout his life.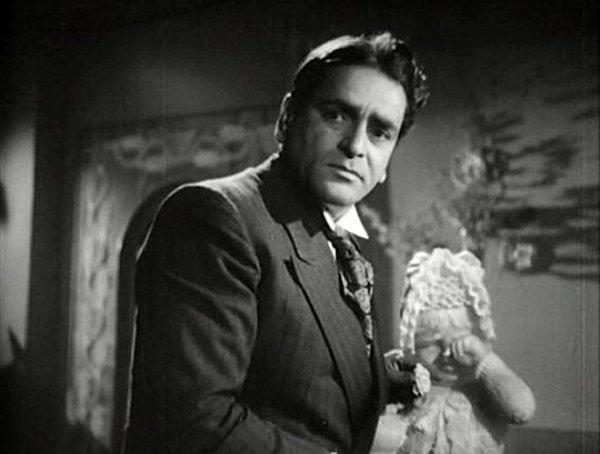 6. Seema Biswas
The Bandit Queen actress burst into the scene with Shekhar Kapur's biographical film on Phoolan Devi, but she was already an accomplished theatre actor before that. She worked with eminent artists like Bhupen Hazarika and Bishnuprasad Rabha back home in Assam and in 1984, she graduated from NSD. Her role model was her mother, who was very active in the Assamese theatre scene.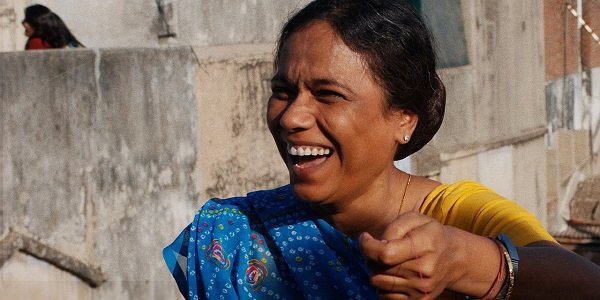 7. Deepak Dobriyal
It's only been a few years since Deepak Dobriyal has become a recognizable face in movies, but don't let that fool you. He's one of the most versatile stage actors around, having started his career way back in 1994.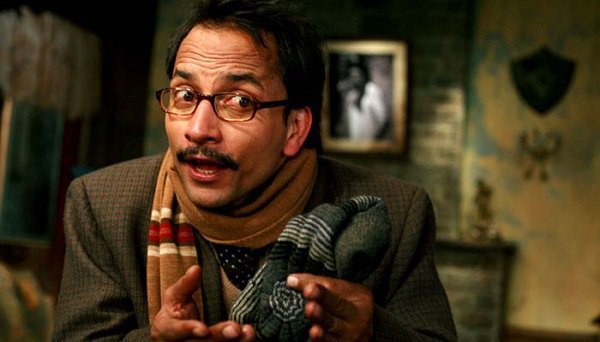 Check Out – Celebrities Who Changed Their Name Before Entering Bollywood
8. Pankaj Kapoor
The man who became a household name in the 80s, thanks to his portrayal of Karamchand, and is now recognized as one of India's finest screen actors ( Ek Doctor Ki Maut , Maqbool , Office Office ), started his career in theatre after graduating from NSD. By the time he bagged the role of Pyarelal in Richard Attenborough's Gandhi, he was already a 4-year stage veteran.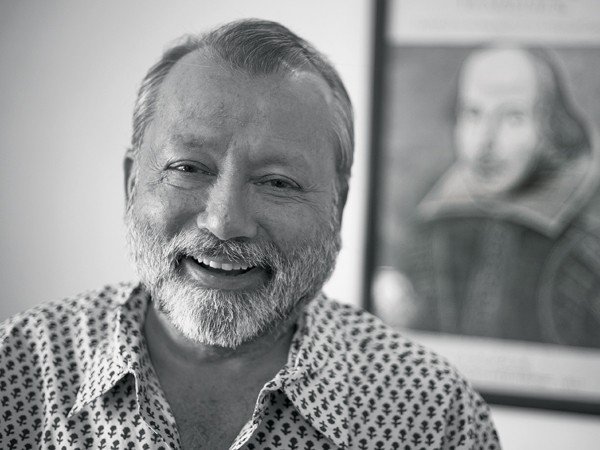 9. Raj Kapoor
When you're the son of the founder of Prithvi Theatre, the stage is like the back of your hand. That's what Raj Kapoor's childhood was like. He'd later go on to be known as 'the Show Man' but all the nitty-gritties of acting, production and everything that happens backstage, he picked up from his time in his dad's group.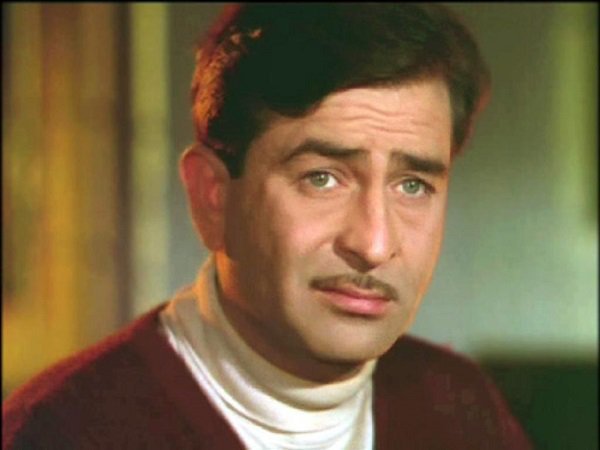 10. Girish Karnad
Girish Karnad is a legendary name in the Kannada movie industry and he's quite well known in Bollywood as well, thanks to the few roles he played. But none of that compares his achievements as a playwright and a stage actor, a life he had been committed to since the 60s.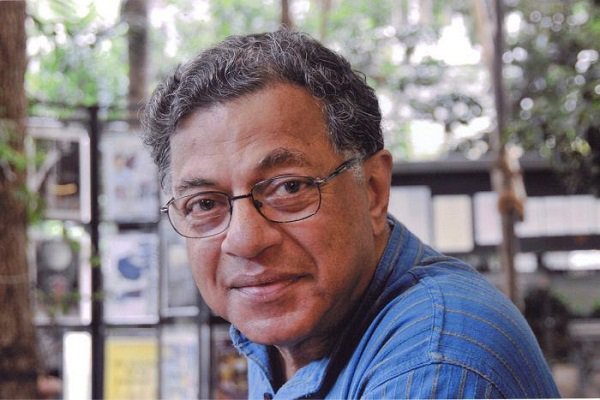 11. Saurabh Shukla
The man who broke into the scene in mainstream Bollywood as Kallu Mama in Satya in 1998, had been a theatre actor since 1984. Saurabh Shukla, who's now a known personality in Bollywood, has acted in many plays such as A View From The Bridge , Look Back in Anger and Ghashiram Kotwal .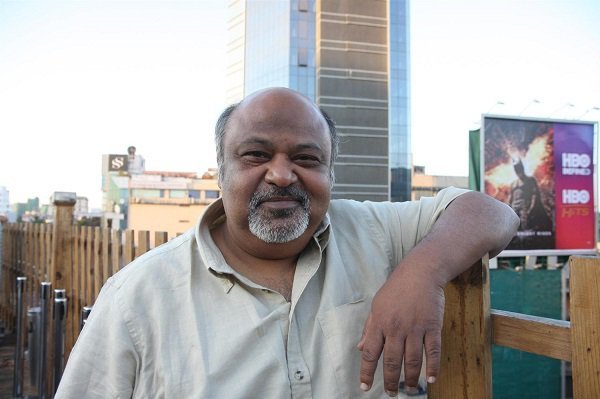 Check Out – Bollywood Actors Who Didn't Finish College
12. Shahrukh Khan
Yes, believe it or not, Shahrukh Khan, the King of Bollywood, was a theatre actor during his time in Delhi University. He was part of the Theatre Action Group where he studied under Barry John.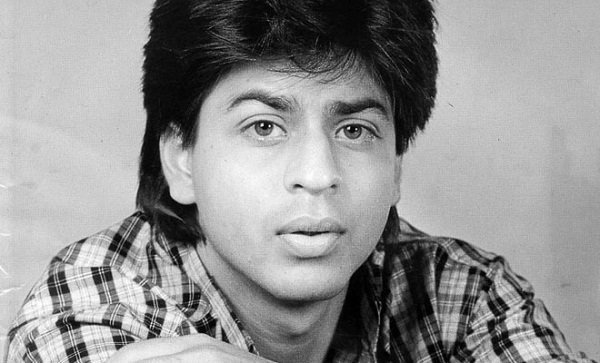 13. Raghubir Yadav
Some of us might remember him as the titular character in Mungerilal ke Haseen Sapne , while the next generation might know him for his work in Lagaan and Peepli Live! But Raghubir Yadav is way more than the sum of his Bollywood achievements. After all, he's a guy who has acted in over 70 plays and 2500 shows, traveling in caravans, performing in make-shift stages and whatnot. This man has taken his talent to places where it has mattered the most.
14. Kulbhushan Kharbanda
The man who became famous as one of the most notorious villains as Shakal in Shaan , actually started out with a theatre group called Yatrik in the 1960s.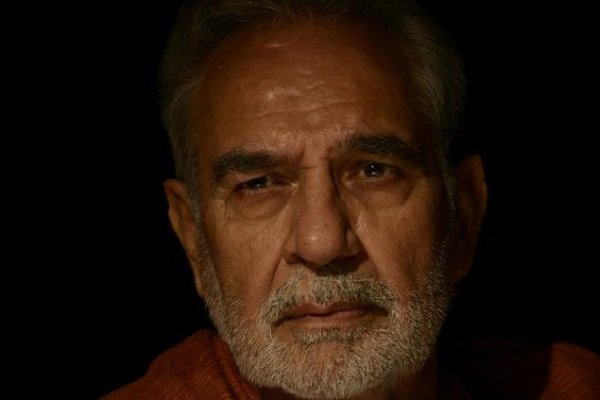 15. Anupam Kher
An actor who has had many acclaimed roles, both in India and abroad, Anupam Kher is surprisingly humble as an actor. Every time the NSD alumnus feels the need to test his skills as an actor, he turns to the stage. His play Kuch Bhi Ho Sakta Hai , which is based on his own life, has seen countless screenings over the last decade.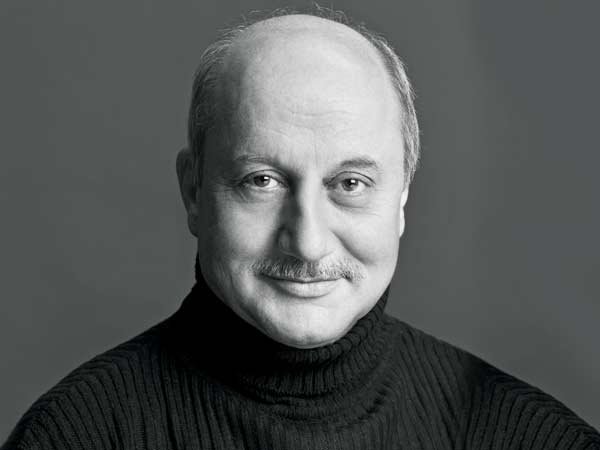 Check Out – Bollywood Celebrities Who Have Aged Gracefully
16. Alok Nath
Yes, the man that inspired the Babuji memes is also a man of the stage. An alumni of Hindu College in DU and NSD, Alok Nath dablled in college theatre and also worked with the Ruchika Theatre Group.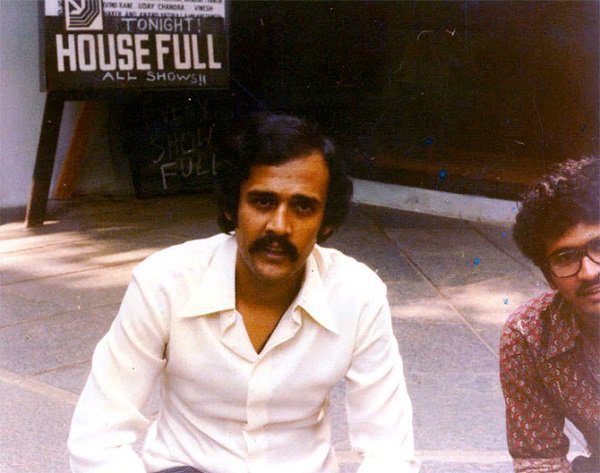 17. Raj Babbar
Before becoming a household name for his movie roles in the 80s, Raj Babbar was a method acting student in NSD.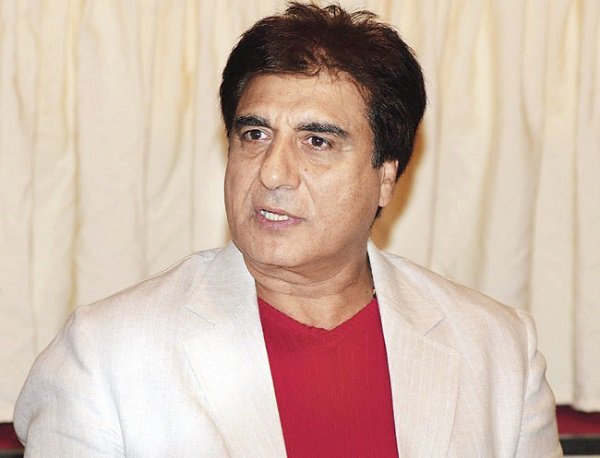 18. Shammi Kapoor
Another legend from the Kapoor khaandaan , Shammi Kapoor started out as a junior artist in films and then worked with Prithvi Theatre for the next four years.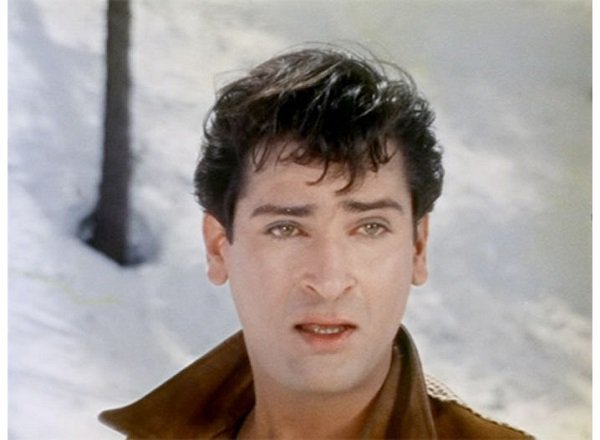 19. Paresh Rawal
As a student of Narsee Monjee College, Paresh Rawal used to act in plays in many languages. Some of the more famous ones are Khelaiya , Dear Father and Krishan vs Kanhaiya . He was a regular at the Prithvi Theatre.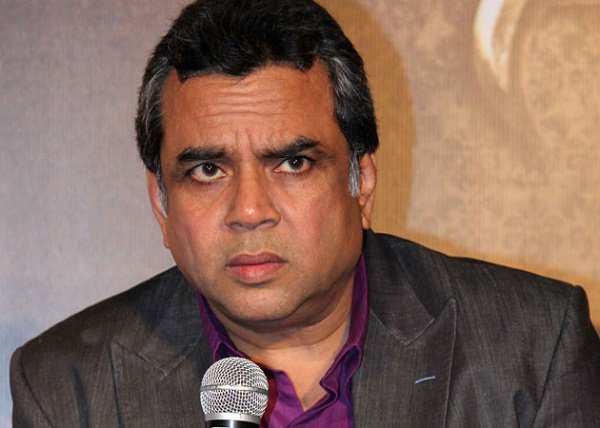 Check Out – Bollywood Actors Who Run Successful Production Houses In The Industry
20. Ratna Pathak
The daughter of actress Dina Pathak, Ratna Pathak stepped into the world of theatre and enjoyed it immensely. Her second play saw her share the stage with Naseeruddin Shah and Om Puri. Their work inspired her to join NSD and the rest, as they say, is history. Today, she's known as one of the theatre icons of India.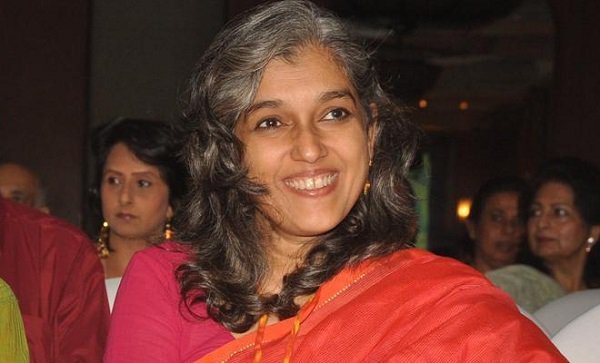 21. Ashish Vidyarthi
While pursuing a BA in History from Hindu College, Ashish Vidyarthi jumped into the theatre scene. He'd eventually end up doing over 75 plays with groups like Sambhav , Act One and Ekjute . One of his most famous roles is the titular role in the monologue Dayashankar ki Diary , written and directed by the famous Nadira Zaheer.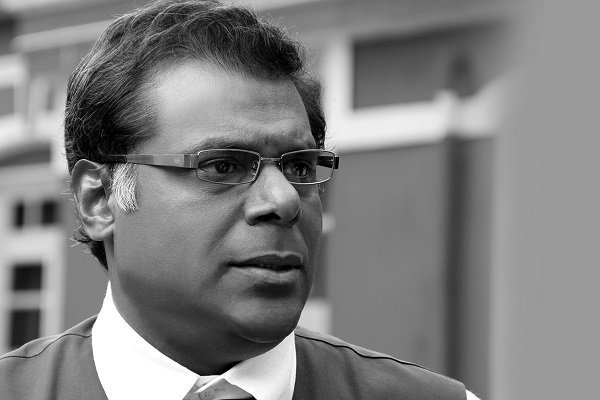 22. Rajpal Yadav
It's very easy to label Rajpal Yadav as a 'comedian' but then you'd be dismissing the years of hard work he has put on the stage. Actively involved in the Shahjahanpur theatre scene, Yadav also worked with the Bhartendu Natya Academy, before finding his way to mainstream Hindi cinema.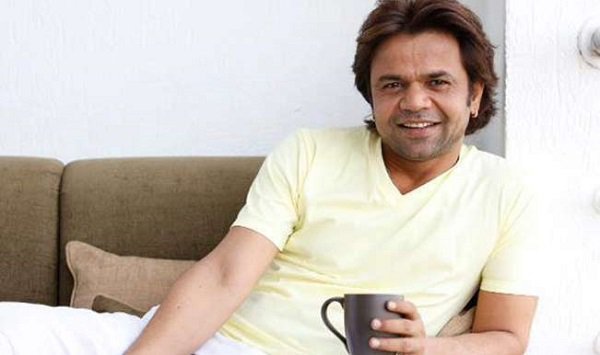 23. Boman Irani
With his role in Munnabhai MBBS in 2003, Boman Irani hit the big leagues in cinema, but he was already active in theatre, which explains why this man seamlessly fits into any character he portrays. He trained under Hansraj Siddhia from 1981 to 1983. One of his most famous roles was that of one of the main leads in the play I am not Bajirao , which ran for over 17 years.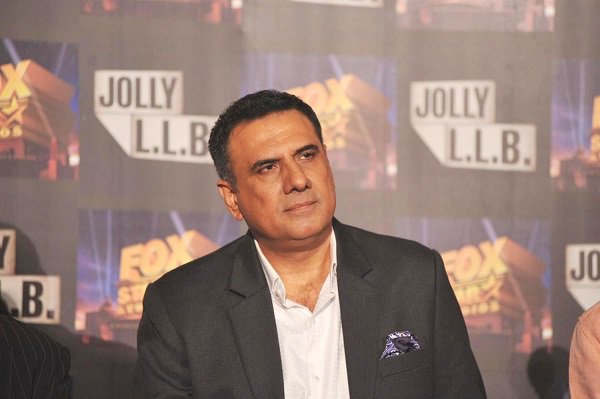 Check Out – How These Male Bollywood Actors Looked At 50
24. Rahul Bose
The actor, social activist and rugby player, started his career on stage with Rahul D'Cunha's plays Topsy Turvey and Are There Tigers in Congo? before starring in Dev Benegal's debut feature film English, August .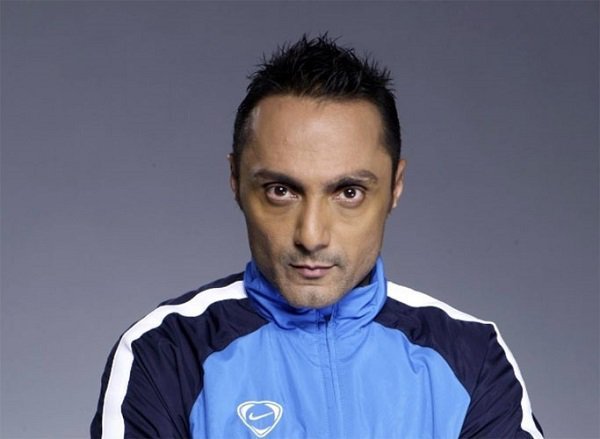 25. Vinay Pathak
The man who made the entire country laugh in Bheja Fry and then made us cry in Dasvidaniya, has been going at it on stage ever since his days at State University of New York, which he attended for an MBA (which he later quit to attend Drama school). Nothing like Lear and Maximum are some of the many plays he has acted in over the years.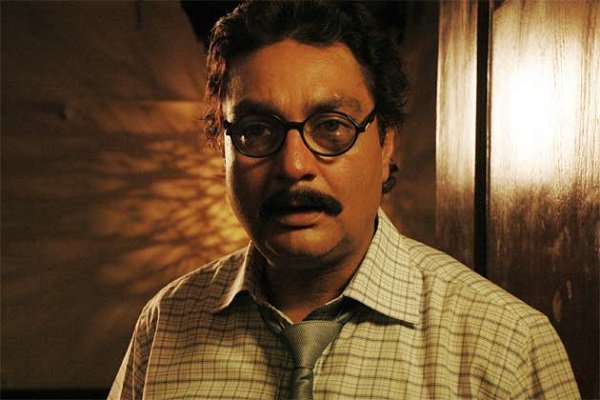 26. Kalki Koechlin
Apart from breaking stereotypes of a 'white girl' in India, Kalki Koechlin has also been inching towards an illustrious career on stage. Some of her works include Trivial Disasters, The Real Inspector Hound, Hair, Hamlet the Clown Prince and Skeleton Woman (which she co-wrote with Prashant Prakash).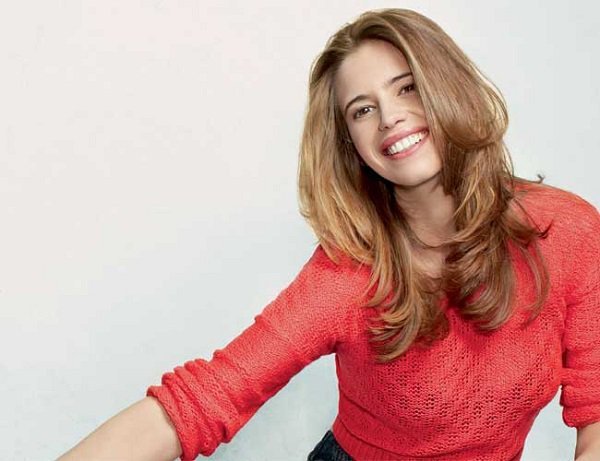 27. Yashpal Sharma
Often seen playing dark or grey characters in Bollywood, Yashpal Sharma is in a league of his own on the stage. Sharma was actively involved in Ramlila plays and he graduated from NSD in 1994. We worked in the NSD Repertory Company for two years before moving to Mumbai in 1997.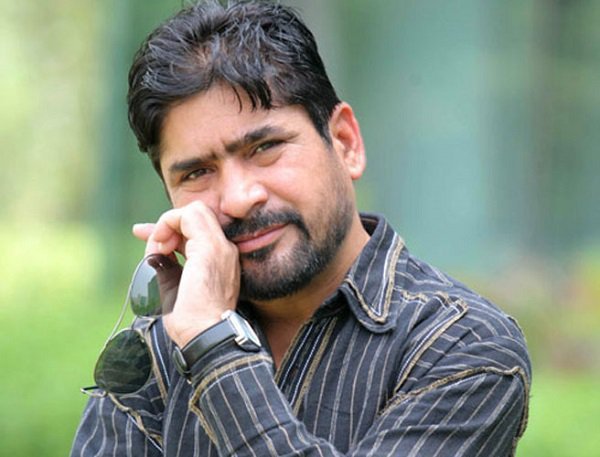 28. Nimrat Kaur
Whether she's playing a frustrated housewife in The Lunchbox or an ISI agent in Homeland , Nimrat Kaur will captivate the attention of anyone who likes good acting. And yes, she too has a theatre background. Ever since her SRCC days in Delhi University, she has been on stage, and once she moved to Mumbai, she appreared in plays such as Baghdad Wedding and All About Women .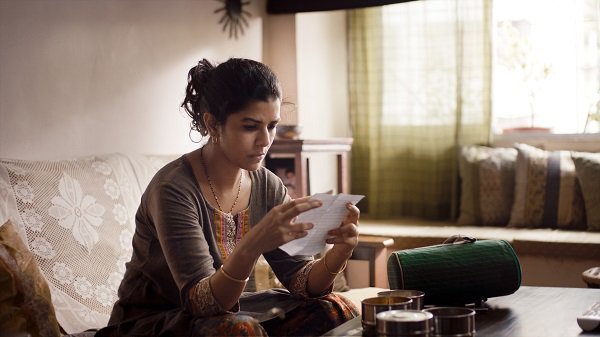 29. Manoj Bajpai
Manoj Bajpai wanted to act ever since he was a kid and once he reached Delhi for college education, he knew exactly what to do. Despite having been rejected by NSD, Bajpai stuck through and started in theatre with the support of Barry John. He and NK Sharma created the Act One theatre group.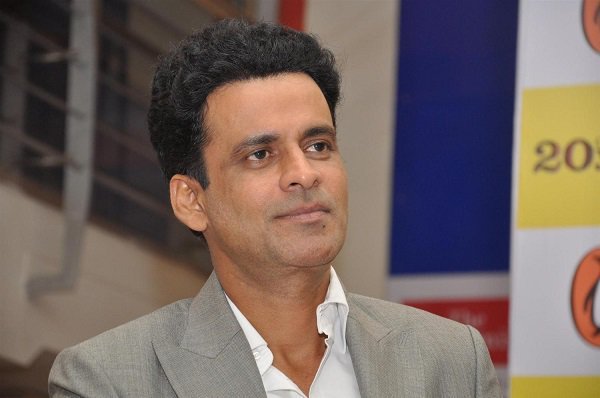 30. Utpal Dutt
Utpal Dutt was primarily involved with Bengali theatre, where he became one of the best actors in Indian theatre, when he founded the ' Little Theater Group ' in 1947, which enacted many English, Shakespearean and Brecht plays, in a period now known as the ' Epic theater ' period, before immersing itself completely in highly political and radical theatre. His plays became apt vehicle of the expression for his Marxist ideologies.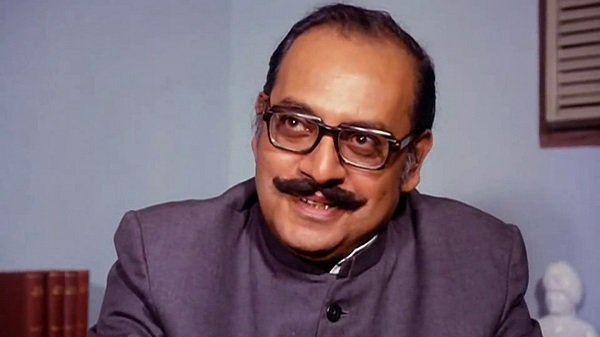 31. Irrfan Khan
The success that Irrfan Khan is enjoying today, in both Bollywood and Hollywood, did not come overnight. In 1984, he earned a scholarship to study at NSD and after graduating, he moved to Mumbai, where theatre and television gigs kept him afloat while he bagged the occasional movie role.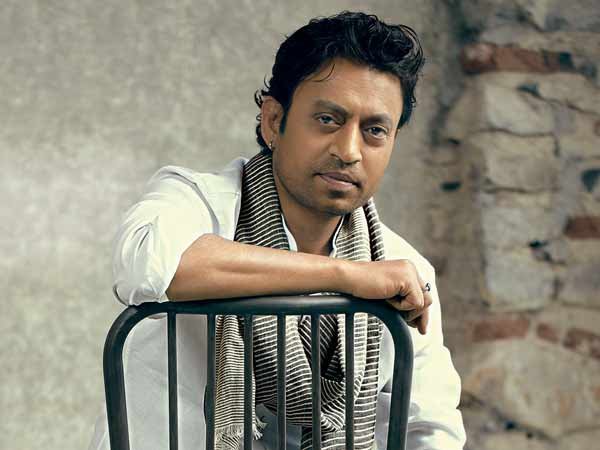 32. Kangana Ranaut
When Kangana Ranaut moved to Delhi at the age of 16, apart from modelling assignments, she also immersed herself into the theatre scene under the tutelage of Arvind Gaur. She participated in Gaur's theatre workshop at the India Habitat Centre, acting in several of his plays, including the Girish Karnad-scripted Taledanda. During a performance, when one of the male actors went missing, Ranaut played his part along with her original role of a woman.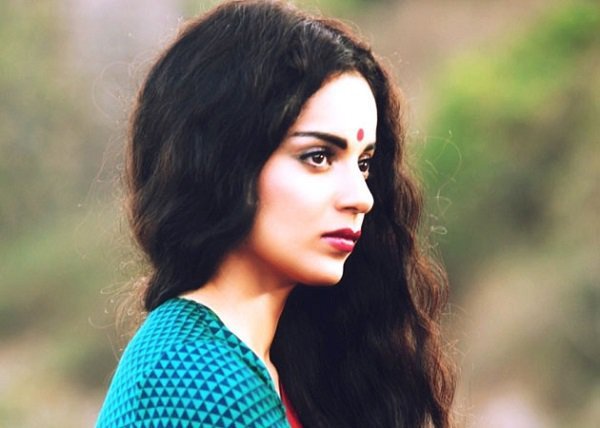 33. Tigmanshu Dhulia
Director of films like Haasil , Saheb Biwi Aur Gangster and Paan Singh Tomar , Tigmanshu Dhulia has been mainly a behind-the-scenes guy in Bollywood. Before working as the casting director for Bandit Queen , he completed a Masters Degree in Theatre from NSD.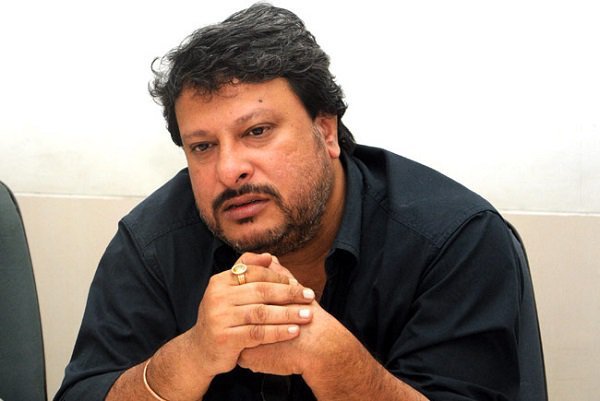 34. Rajkummar Rao
After delivering career-defining performances in movies like Newton, Bareilly Ki Barfi , Rajkummar Rao is finally getting the recognition he deserves. During his time in Delhi University, Rao was actively working in theatre with Kshitij Repertory and Shri Ram Centre.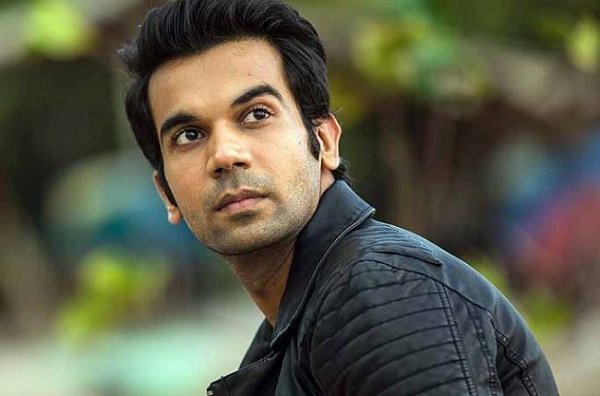 35. Piyush Mishra
The now famous Piyush Mishra graduated from NSD in 1986. Thereafter, he started his career in Hindi theatre in Delhi. Over the next decade he established himself as a theatre director, actor, lyricist and singer.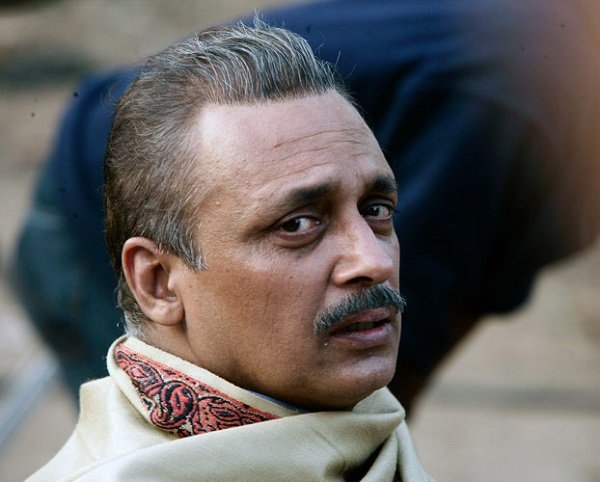 36. Sanjay Mishra
Thanks to movies like Aankhon Dekhi and Dum Laga Ke Haisha, Sanjay Mishra is finally getting the adulation he deserves. And yes, he too graduated from NSD in 1989.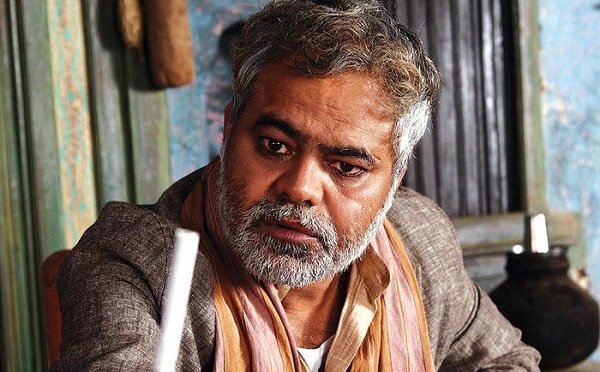 37. Rohini Hattangadi
Rohini Hattangadi started her career on the Marathi stage. While still in NSD, she and her husband started a group called Awishkar that produced over 150 plays.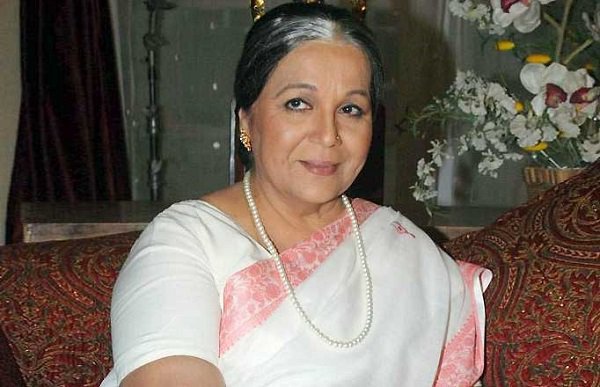 38. Tom Alter
In 1977, Tom Alter along with Naseeruddin Shah and Benjamin Gilani formed a theatre group called Motley Productions. He has been performing at Prithvi Theatre ever since, his latest being an adaptation of Vaikom Muhammad Basheer's My Grandad had an Elephant which was performed on 7 June 2011. He has also worked with the New Delhi theatre group Pierrot's Troupe.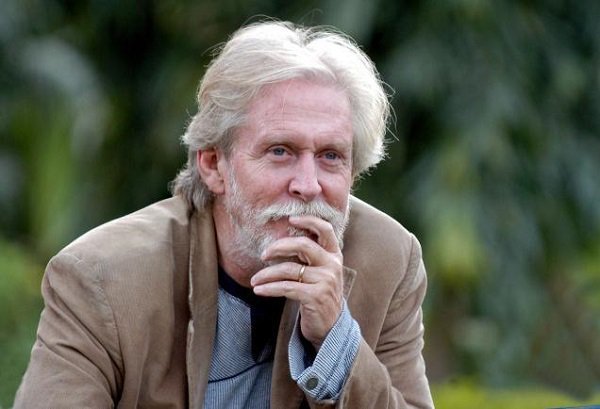 39. Makarand Deshpande
The bulk of Makarand Deshpande's work is in theatre. He has written 350 full-length plays and at least 12 short plays and has his own theatre company, Ansh .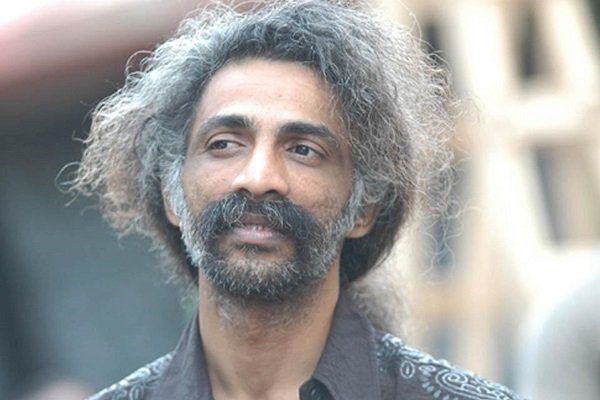 40. Rajat Kapoor
If you're a lover of offbeat cinema, Rajat Kapoor might just be a hero to you. The man behind cult classics like Akhon Dekhi and Raghu Romeo , has been actively involved as a writer and director of plays. His directorial debut was Marx Frisch's Firebugs in 1984.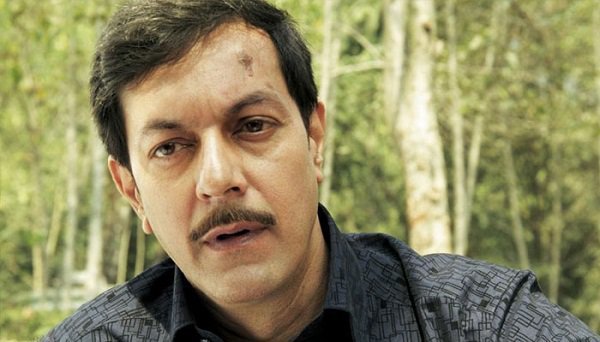 41. Nandita Das
Actress, director and writer Nandita Das burst onto the scene with Fire and 1947 Earth . While maintaining a steady career on the big screen, the talented dramatist has also written and appeared in many plays including Heads Ya Tails , Mother and Between the Lines .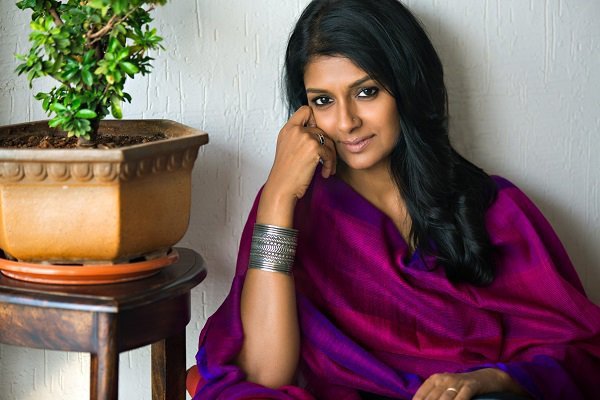 42. Pavan Malhotra
After graduating from Delhi University, actor Pavan Malhotra jumped into the theatre scene before moving to Mumbai to pursue a career in film and TV. No wonder the role of Tiger Memon was played to perfection in Black Friday .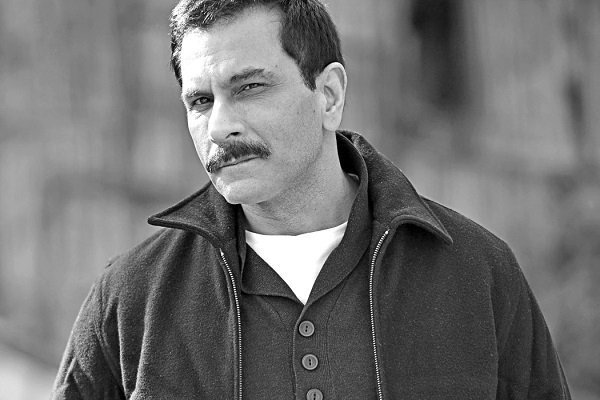 43. Amol Palekar
Noted actor Amol Palekar, famous for movies such as Golmal and Chhoti Si Baat , began his acting career in Marathi theatre, with Satyadev Dubey. He later formed his own group in 1972, called Aniket.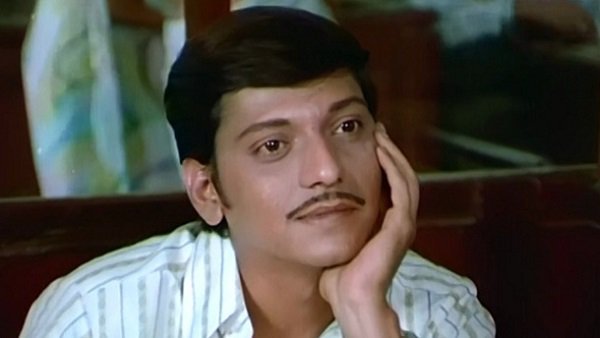 44.  Lilette Dubey
Lilette Dubey is one of the most known faces of the Indian theatre scene. He is a great Hindi cinema artist. She started acting in plays during her time as a student in LSR in Delhi. She has directed a number of plays, most notable being Mahesh Dattani's Dance Like a Man , which is the longest running play in English, having completed 497 shows across the world, including a two-week run on the Broadway.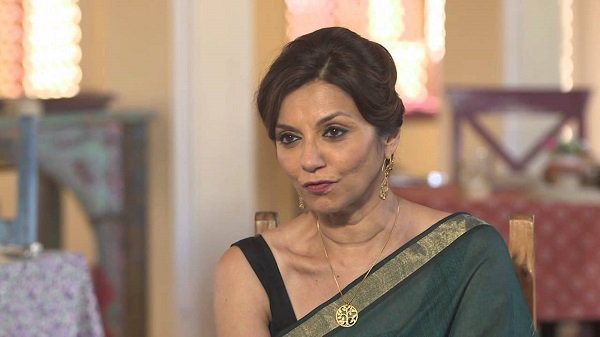 45. Nawazuddin Siddiqui
This man needs no introduction. Well, not anymore. The talented gem from NSD had to go through the grind for quite a long time before the world actually noticed him. After graduating from NSD, Siddiqui worked with the Sakhshi Theatre Group alongside Saurabh Shukla and Manoj Bajpai.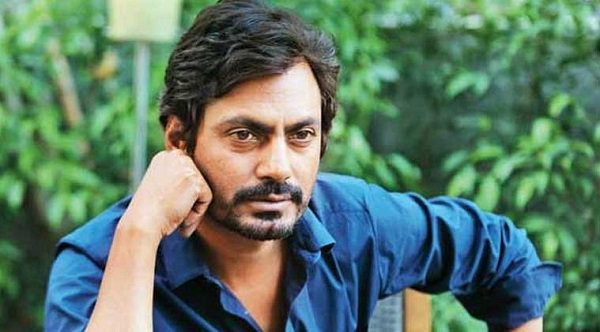 46.  Richa Chadda
Richa Chadda has carved a niche for herself in Bollywood, and she's not stranger to the stage either.  After playing some supporting roles in a few plays about 5-6 years ago, she hit it big by appearing in Trivial Disasters alongside Kalki Koechlin and Cyrus Sahukar.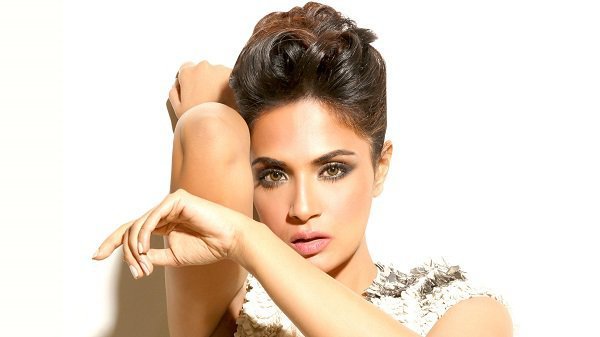 47. Huma Qureshi
This young actor has a professional theatrical background. She has worked with several theatre directors like NK Sharma, Sohaila Kapur, Aamir Raza Husain and Rahul Pulkeshi.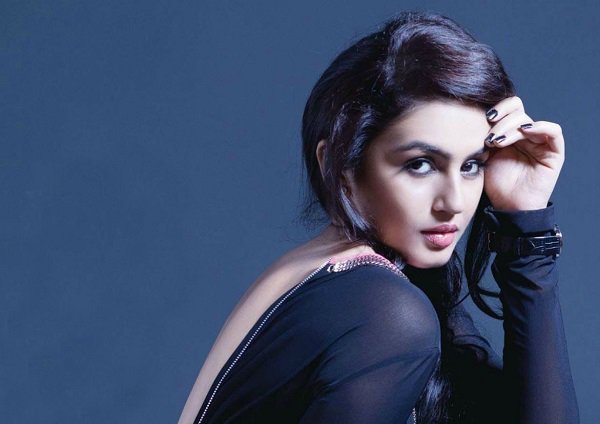 48. Supriya Pathak
This legendary actress who's perhaps best known as 'Hansa' from Khichdi to mainstream audiences, is an acting powerhouse. Being the daughter of Dina Pathak, who was very active in Bollywood and the Gujarati theatre scene, acting came as a natural progression for Supriya Pathak. Before she debuted in Kalyug , she had already made her mark as a theatre actor.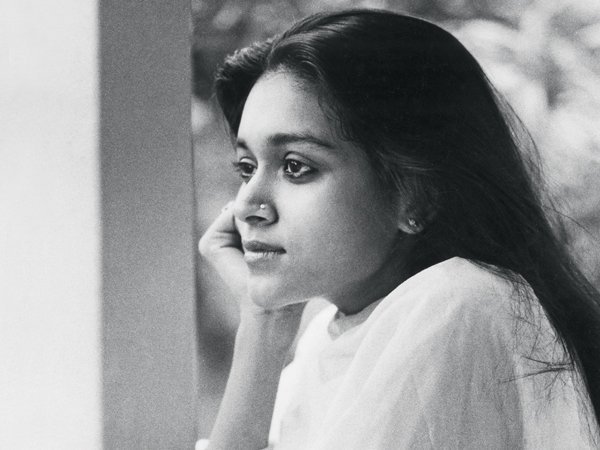 49. Neeraj Kabi
Only after audiences watched Ship of Theseus , did they notice the talent of actor Neeraj Kabi. His role in Detective Byomkesh Bakshy only solidified that. But Kabi has been active in theatre since 1997, having attended, worked with and conducted countless workshops throughout the years.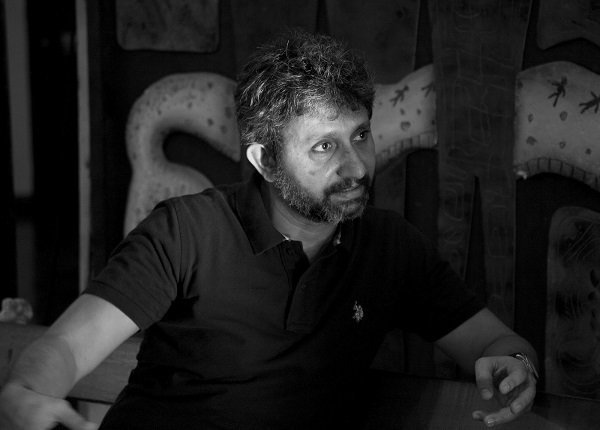 50. Radhika Apte
Apte was associated with Mohit Takalkar's theatre troupe Aasakta in her hometown of Pune. Actor Rahul Bose, who had seen her perform in Anahita Oberoi's play Bombay Black, suggested her name to director Aniruddha Roy Chowdhury who cast her in 'Antaheen' along with Aparna Sen, Sharmila Tagore and Rahul Bose. She appeared in various Marathi plays like ' Tu ', ' Purnaviram ', ' Matra Ratra ', ' Kanyadaan ' and Samuel Beckett's ' That Time ' with Rehan Engineer.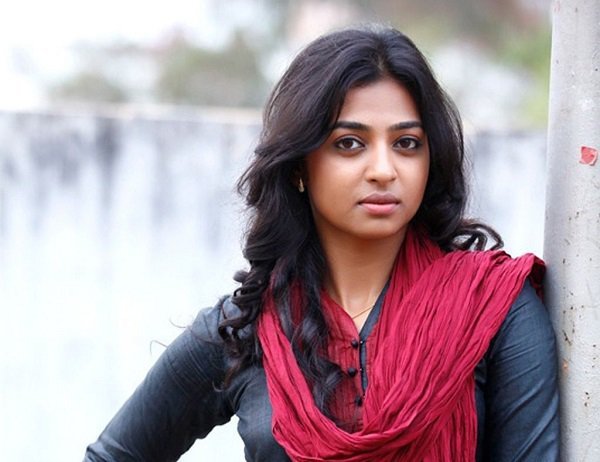 51. Rajinikanth
We had to end this list with Rajinikanth. Yes, even the megastar of Tamil cinema had some theatre experience. We all know that Rajinikanth used to work as a bus conductor. But during that time, he also took part in stage plays after Kannada playwright offered him a role in one of this mythological plays. Later in life, when Rajinikanth was studying in the Madras Film Institute, director K. Balachander saw him in a play after which he advised the future superstar to learn Tamil. The rest, as they say, was history.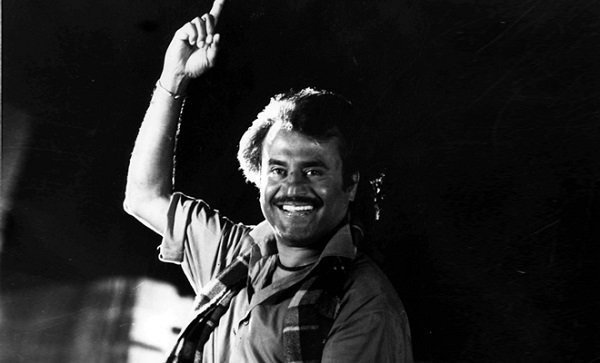 If you ignore the title of this post, this list could easily be called 'the best actors in Bollywood' or something like that. That's how reliable theatre actors are.