If you are a pet parent then you would agree that going away from your pet is one of the most difficult things that a pet parent has to do. Things get even more difficult when you leave and your pet refuses to let you go. This is what happened with this bride when her pet dog clung to her and refused to let her go at her vidaai.
A viral video shows a bride sobbing at her vidaai. The bride is seen kneeling on the ground while her pet dog is standing on its two toes and is clinging to her. The dog leans on to the bride and simply refuses to let its parent go. Captioned as "जानवर को भी सब पता है" (translation: The animal understands everything), the video has touched everyone's hearts. The emotional video has fetched over 33K likes.
Take a look at the snippets from the video here.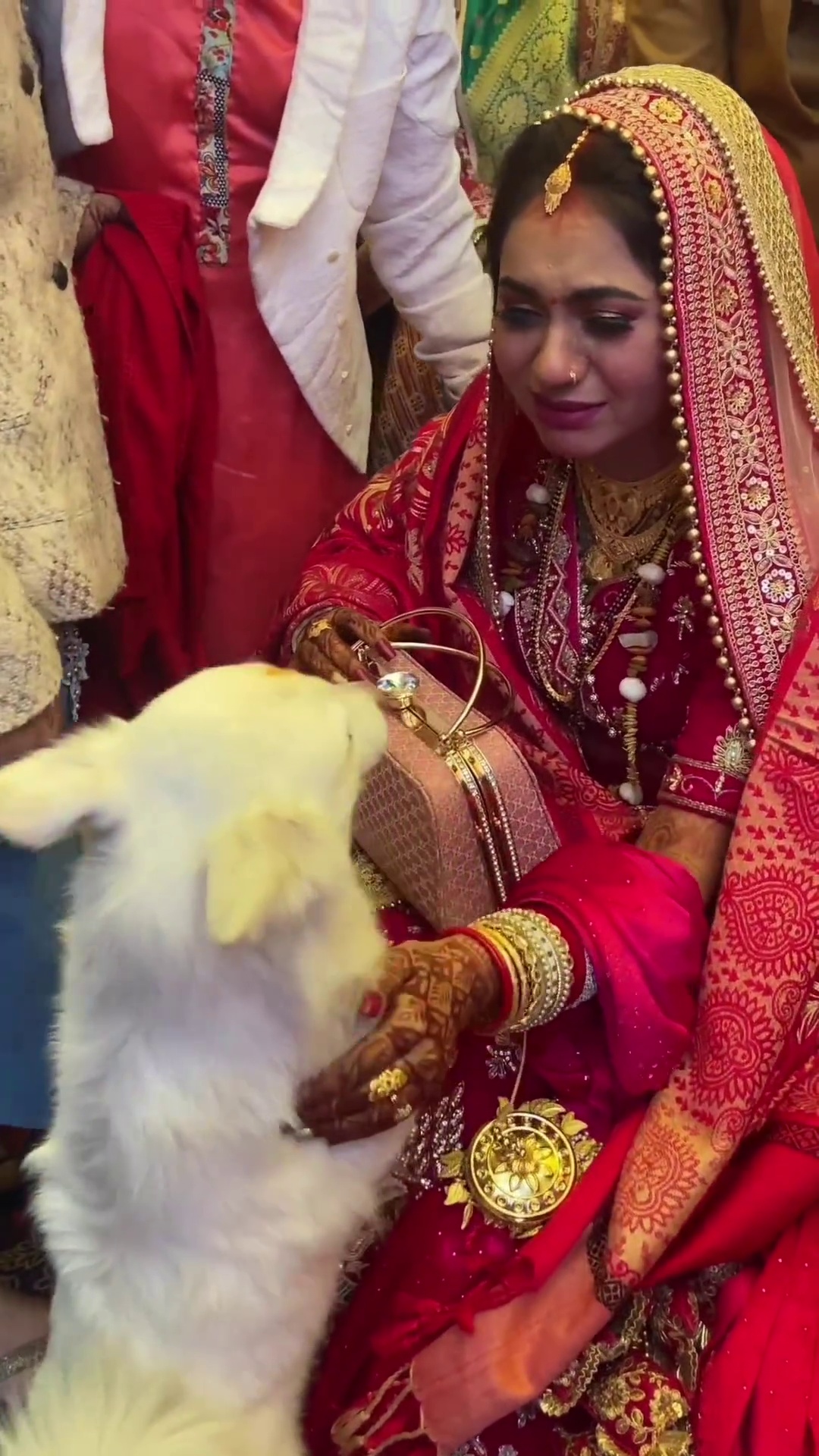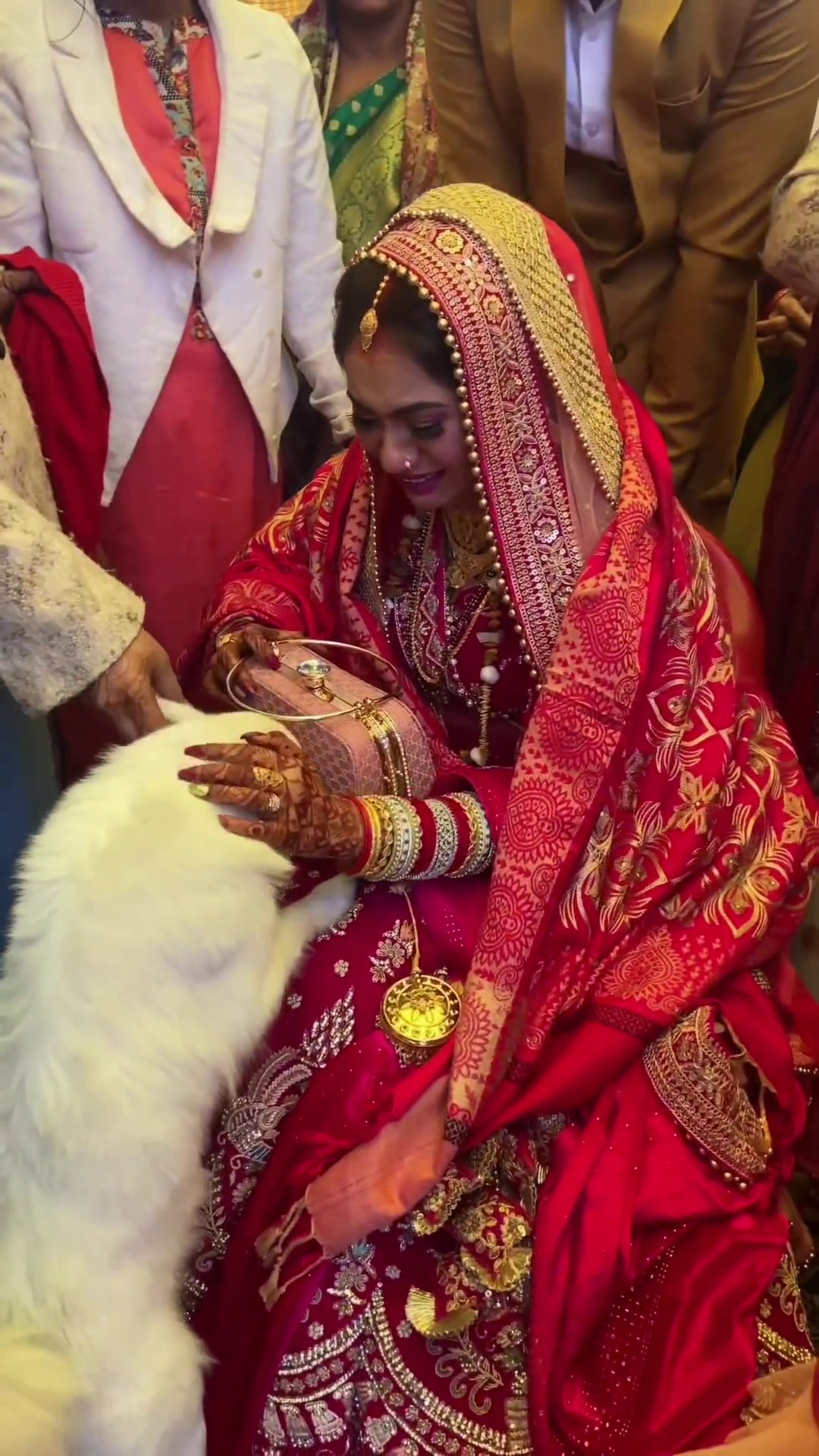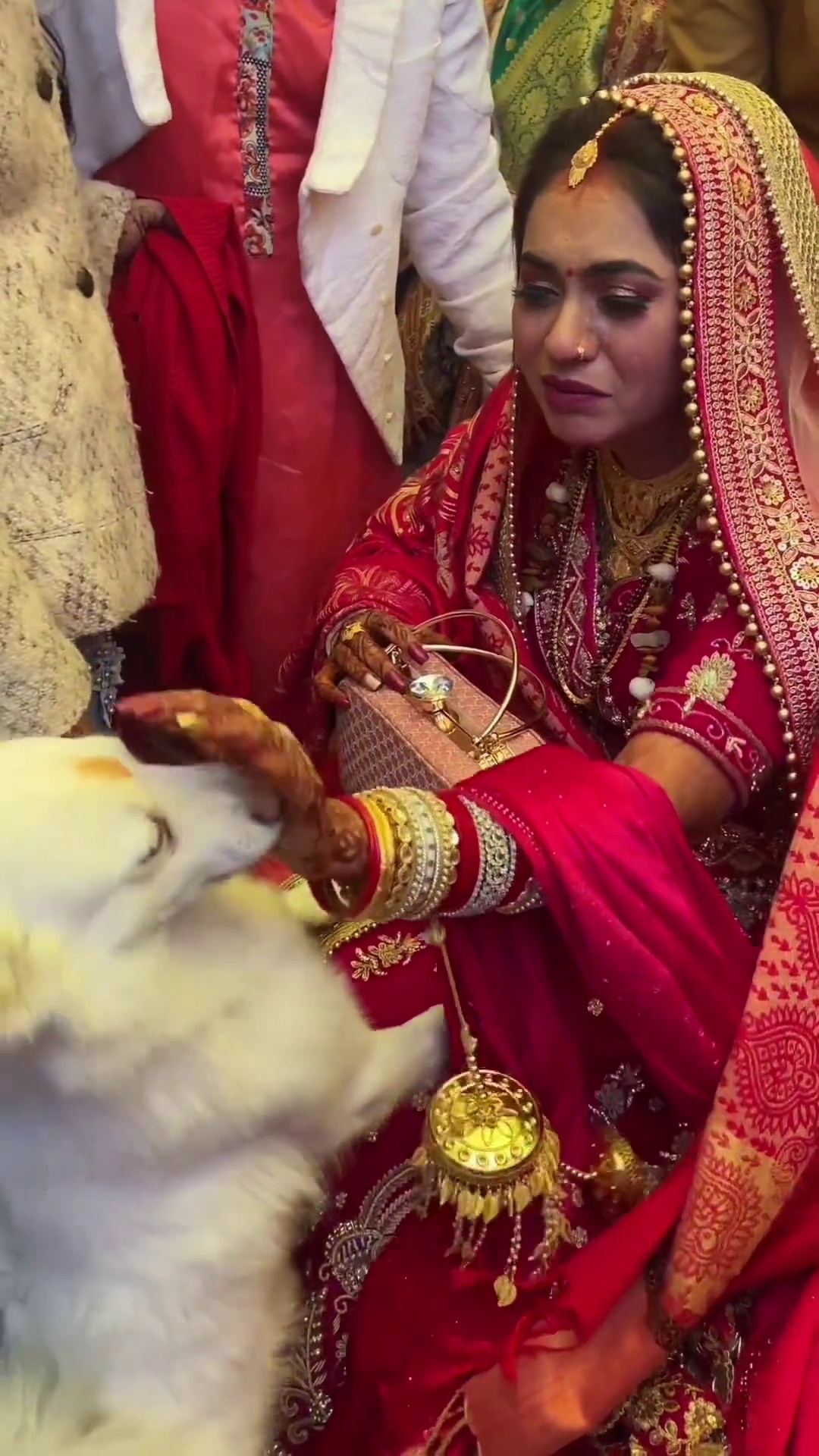 While some suggested that the bride take her pet with her to her in-laws' house, others were touched by the bond shared between the two. Here's what netizens had to say about the heart-touching video.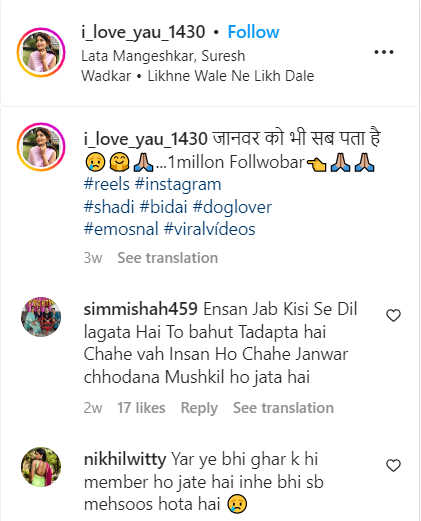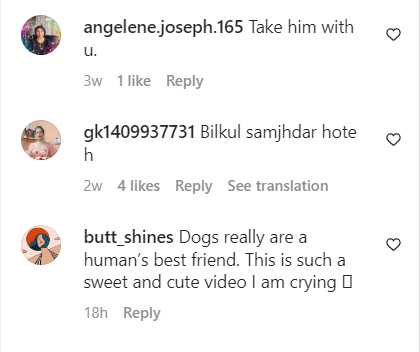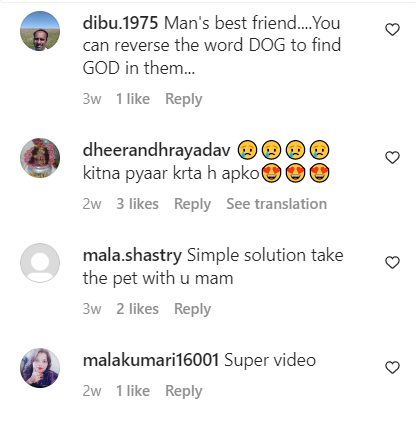 The bride and her pet have made us go aww.