Every year we flock to multiplexes to catch our favourite stars do the same old slapstick formula movies like Dilwale, Rowdy Rathore, Dabangg and Ready (the list is endless), over and over and over again. And mind you, they never disappoint us because they deliver exactly what they promise – hopeless masala movies!
However, every now and then, there comes some quality cinema to bring the sanity back in your life. And there's no dearth of such quality movies in Bollywood either. It's just that we don't get to hear much about them because of the marketing gimmicks of mainstream commercial movies, which these underrated ones can't generally afford.
Here's a list of 50 such films which will satiate your desire for quality cinema:
1. Masaan (2015)
Masaan follows two separate story arcs in the town of Varanasi that eventually converge. One follows the journey of Devi (Richa Chadha), who has to deal with the loss of her boyfriend and overcome the guilt she feels for his death. The second follows the journey of Deepak (Vicky Kaushal), who comes from a family that burns funeral pyres at the Varanasi ghats. The film was highly appreciated by critics and won a few awards at Cannes Film Festival as well.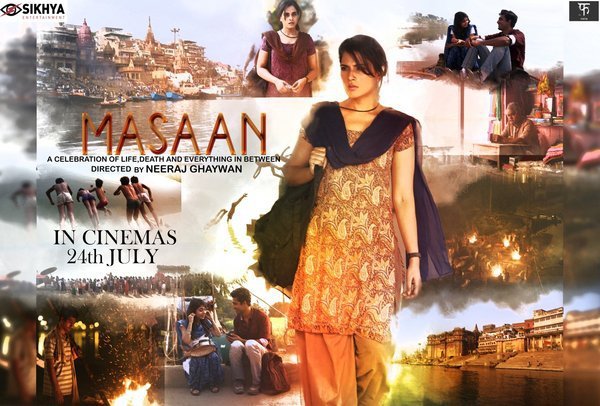 2. Ankhon Dekhi (2013)
Ankhon Dekhi, directed by Rajat Kapoor, is a bittersweet tale of a man who has an epiphany and decides that he will only believe what he sees with his own eyes. Sanjay Mishra has given a flawless performance in this one as the patriarch of a middle class family living in Old Delhi.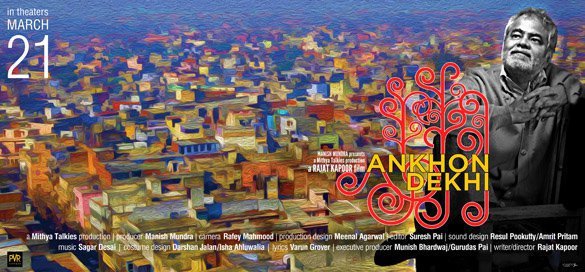 3. Titli (2015)
In the badlands of Delhi's underbelly, Titli, the youngest member of a violent car-jacking brotherhood, plots a desperate bid to escape the 'family' business which is shady as hell. His schemes are thwarted by his unruly brothers, who marry him off against his will. But Titli finds an unlikely ally in his new wife, Neelu, who nurtures her own frustrated dreams. What happens next will suck you into Titli's life!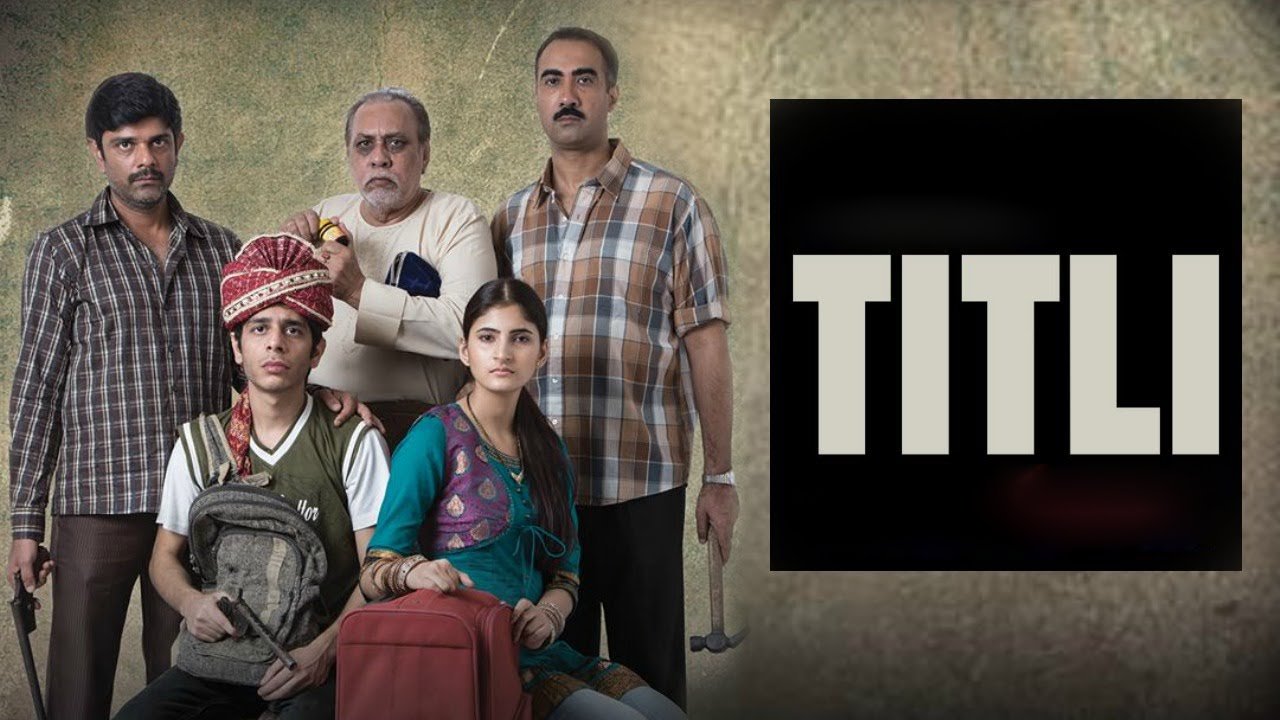 4. Filmistaan (2014)
Filmistaan is the story of a filmy man from India who is mistakenly kidnapped and made to cross the border while shooting a film. Even when he's being held hostage in Pakistan, his only hope for survival is Hindi films. This film received a National Film Award for Best Feature Film in Hindi.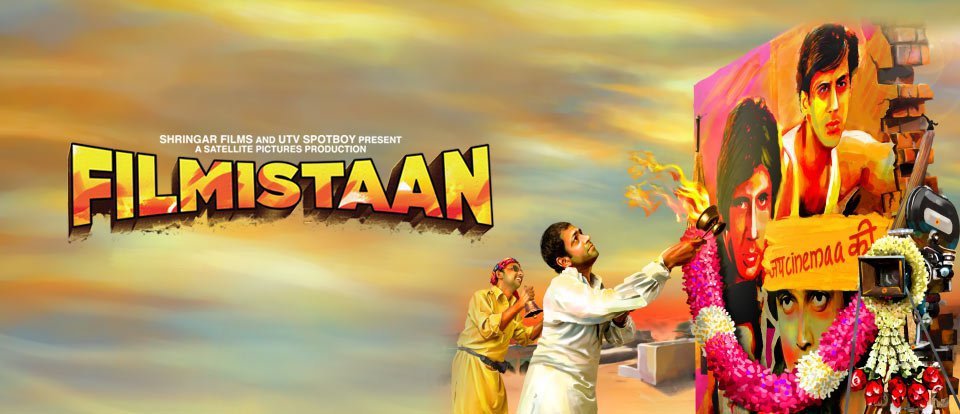 5. Chittagong (2012)
Chittagong, directed by Bedabrata Pain, is based on British India's Chittagong uprising. The film stars Manoj Bajpai in the lead role. It garnered positive reviews from critics and won the National Film Award for the Best Debut Film by a Director.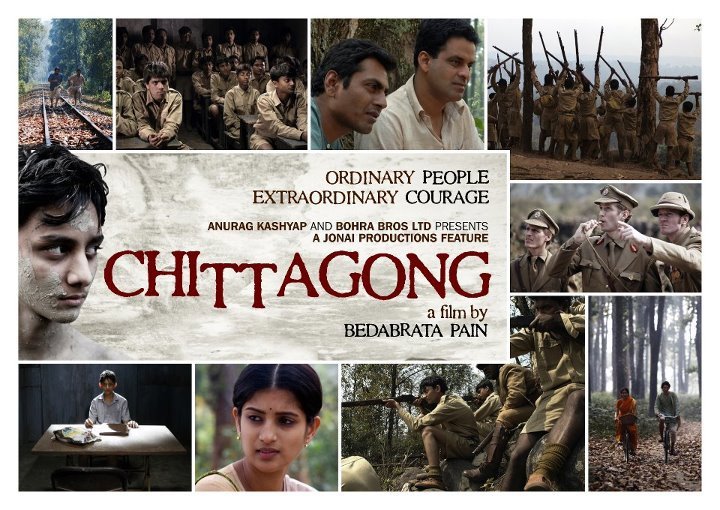 6. Shahid (2013)
Shahid is a biographical film based on the life of lawyer and human rights activist, Shahid Azmi. The film focuses primarily on the lawyer's two major cases: the 2006 Mumbai train bombings and the 2008 Mumbai attacks. This film won the National Film Award for Best Actor (Rajkummar Rao) and Best Director (Hansal Mehta) at the 61st National Film Awards ceremony.

7. Margarita, with a Straw (2015)
This film starring Kalki Koechlin is the story of a bi-sexual woman who has cerebral palsy. Laila, played by Kalki, discovers her own self through the course of this film. This film is a must watch for those who are looking for good cinema and coming of age stories.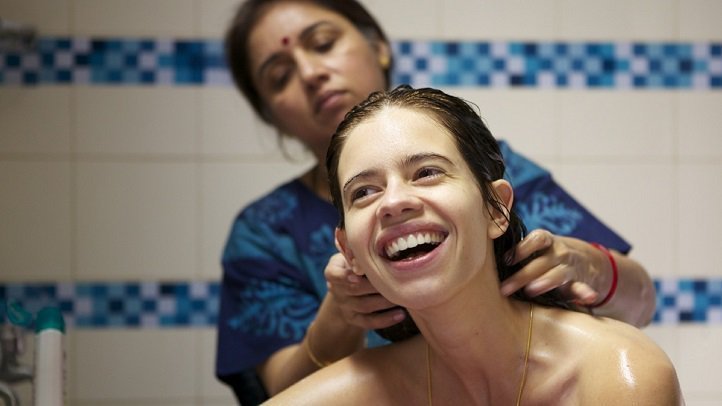 8. Gour Hari Dastaan (2015)
This film directed by Anant Mahadevan is the story of an Indian freedom fighter from Odisha, Sri Gour Hari Das. Gour Hari Das fought for a certificate recognizing his work as a freedom fighter which took three full decades to arrive. Vinay Pathak plays the lead role in this film and stands out for his outstanding approach towards such a sensitive character.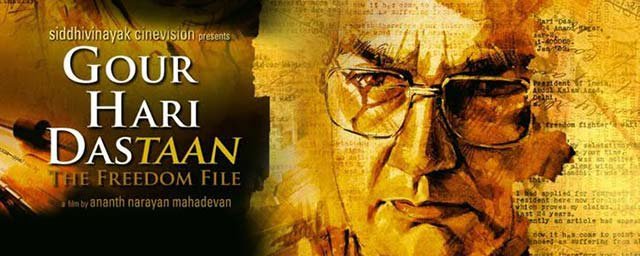 9. Antardwand (2010)
This film is based on the cases of groom kidnapping in Bihar. It won a National Film Award for Best Film on social issues and was highly appreciated by critics as well as commercial filmmakers like Imtiaz Ali and Rajkumar Hirani.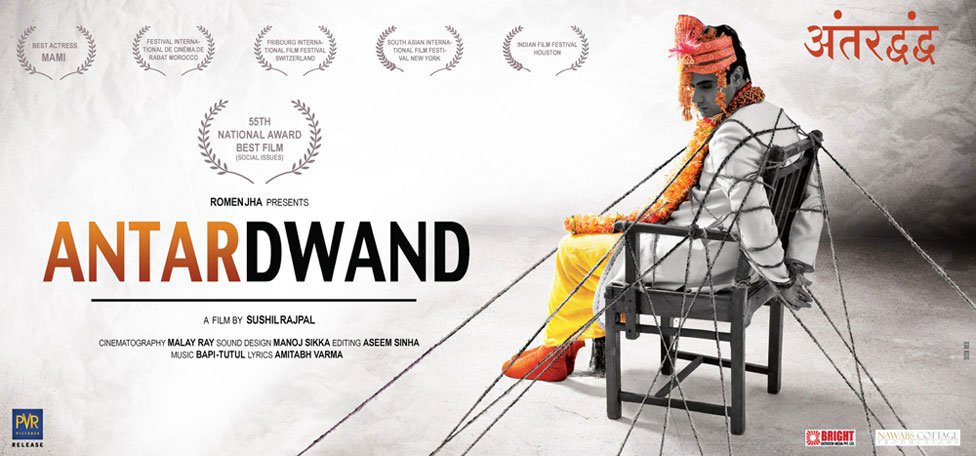 10. Ugly (2014)
Ugly is a neo-noir psychological thriller film directed by Anurag Kashyap. The film tells a terrible tale of corruption, indifference, and systemic violence which starts to unfold when the 10-year-old daughter of an aspiring actor disappears.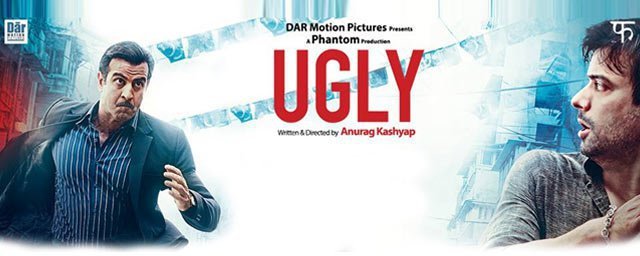 11. Matrubhoomi: A Nation Without Women (2003)
This film talks about the imbalance of gender in society and presents a fictional account of the near future when there will be very few women left in the country. This film is a wake up call for society that discriminates based on gender.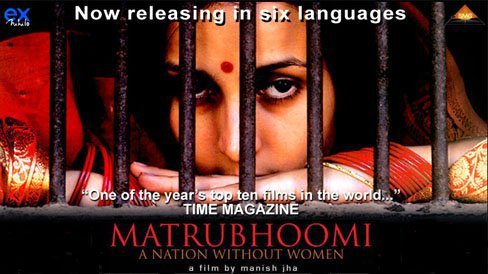 12. I Am Kalam – 2010
A boy derives inspiration from late former President of India, A. P. J. Abdul Kalam and decides to change his name to Kalam. On the inside, the rural boy also harbours the dream of meeting the visionary once in his lifetime. The child actor, Harsh Mayar, got the National Film Award for Best Child Artist for this film.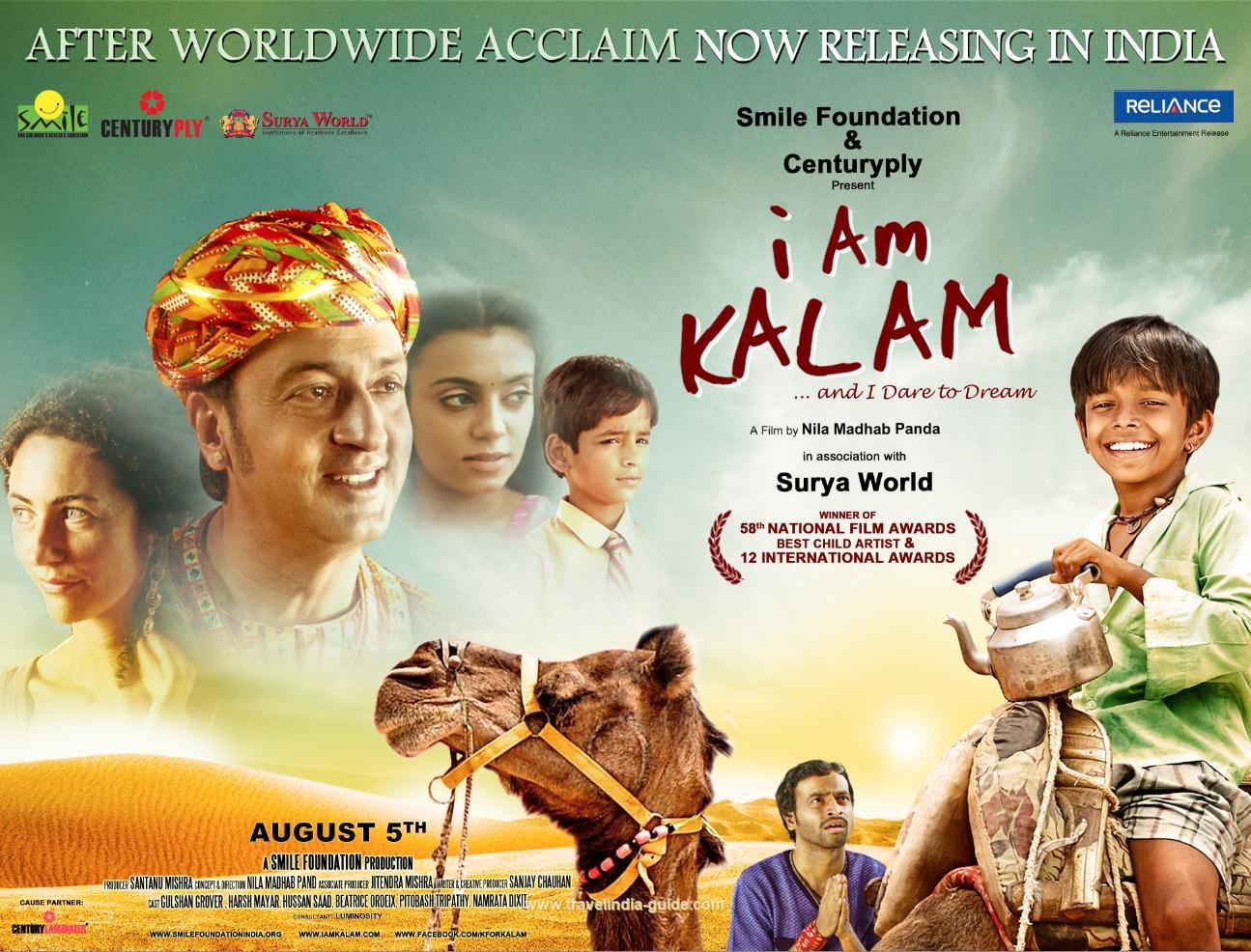 13. Dasvidaniya (2008)
The film starring Vinay Pathak is the story of a man who discovers that he only has three months to live and thus makes a list of 10 things and sets out to do that. This film was highly appreciated by critics.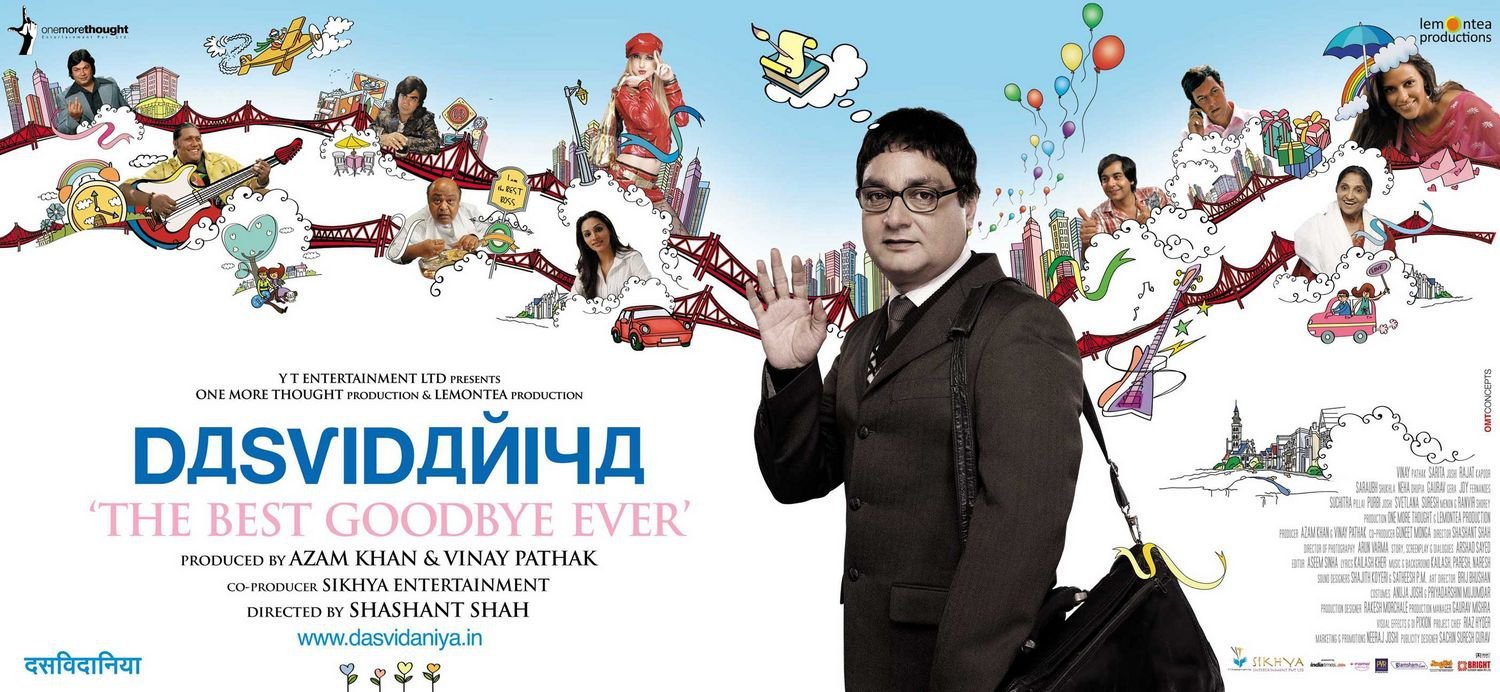 14. 15 Park Avenue (2005)
This film is the story of Meethi, played by Konkona Sen Sharma, who suffers from schizophrenia. The film traces Meethi's relationship with her older sister Anjali, played by Shabana Azmi. This film, directed by Aparna Sen, won the National Film Award for Best Feature Film in English.

15. Rockford (1999)
Rockford is the story of a 13-year-old boy, Rajesh, who is sent to the Rockford Boys' High School. He experiences the joy and agony of living in an all male boarding school, learning to fend for himself without the safety net of his parents. This film was directed by Nagesh Kukunoor and carries the trademark subtle brilliance of the filmmaker.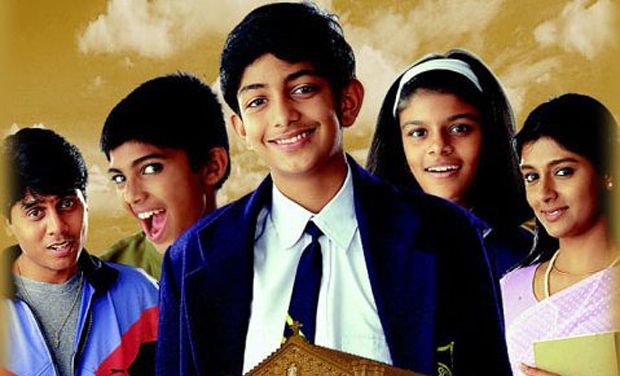 16. Raincoat (2004)
On a rainy afternoon, a lonely wife meets a man she was once engaged with. Both have their set of difficulties but try to help each other out. This film by Rituparno Ghosh won the National Film Award for Best Feature Film in Hindi.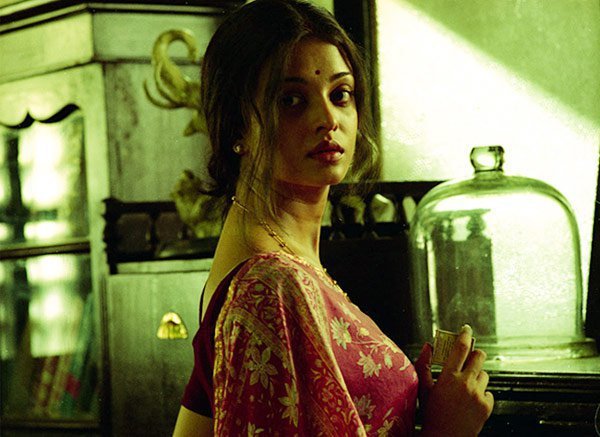 17. The Blue Umbrella (2005)
This film by Vishal Bhardwaj is based on Ruskin Bond's novel by the same name. It is a story of a girl who finds a blue coloured Japanese umbrella and is enamored by its beauty. The umbrella then goes missing and she is left heartbroken, thereby ensuing her search for the thief.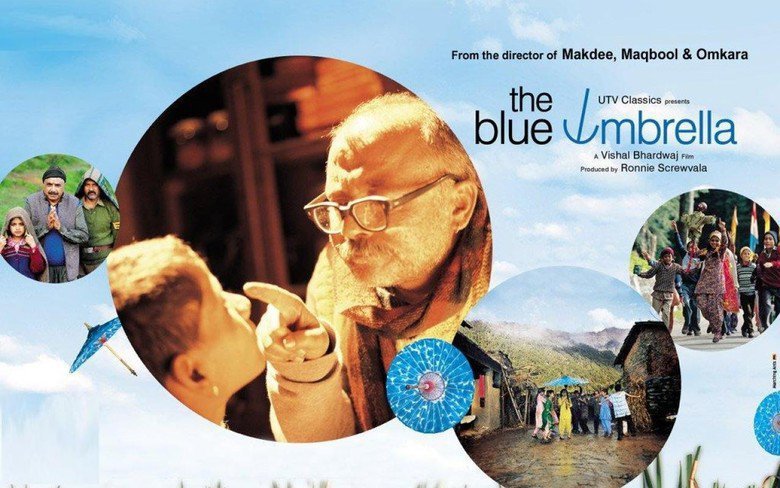 18. The Last Lear (2007)
The Last Lear, directed by Rituparno Ghosh, is the story of an ageing Shakespearean theatre actor, Harish, played by Amitabh Bachchan. The film is based on Utpal Dutt's semi-autobiographical play Aajker Shahjahan.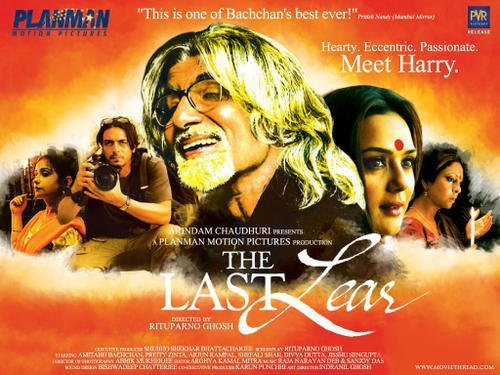 19. Manorama Six Feet Under (2007)
This film is the story of an amateur detective (Abhay Deol), in a small, sleepy town in Rajasthan, who finds himself caught in a web of lies, deceit and murder. The film didn't do well commercially but critics appreciated the film's brilliantly-written dialogues.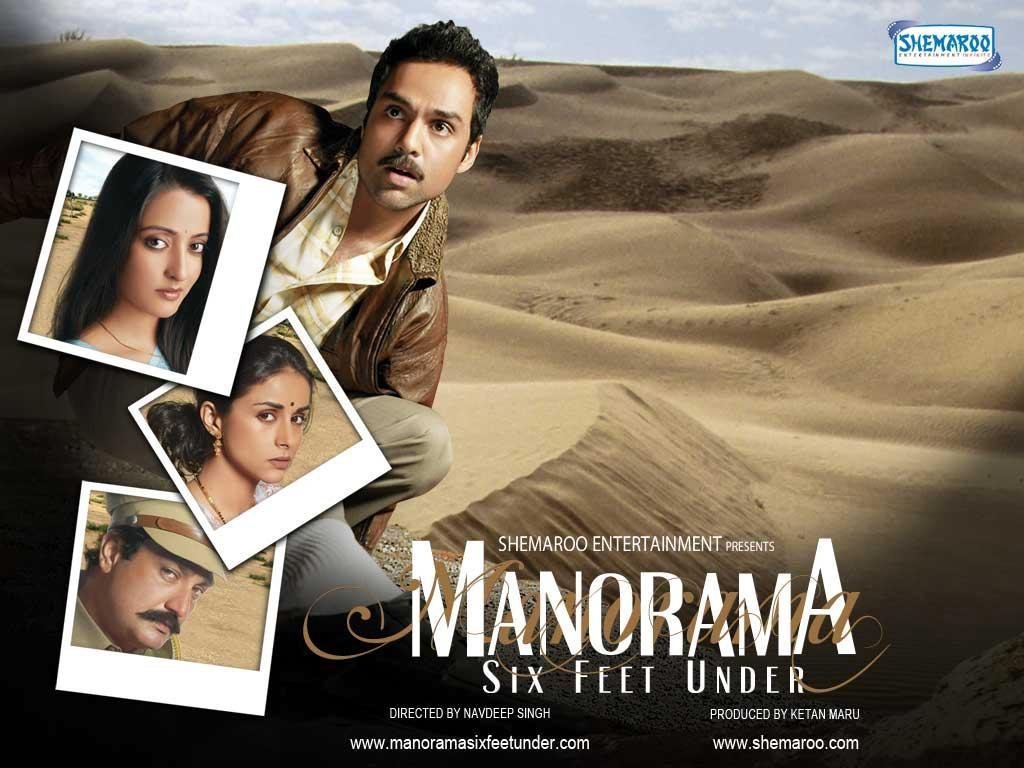 20. Sankat City (2009)
This film is the story of a bunch of petty car thieves who unknowingly get in the bad books of a ruthless gangster. This film was directed by Pankaj Advani and has shades of dark humor.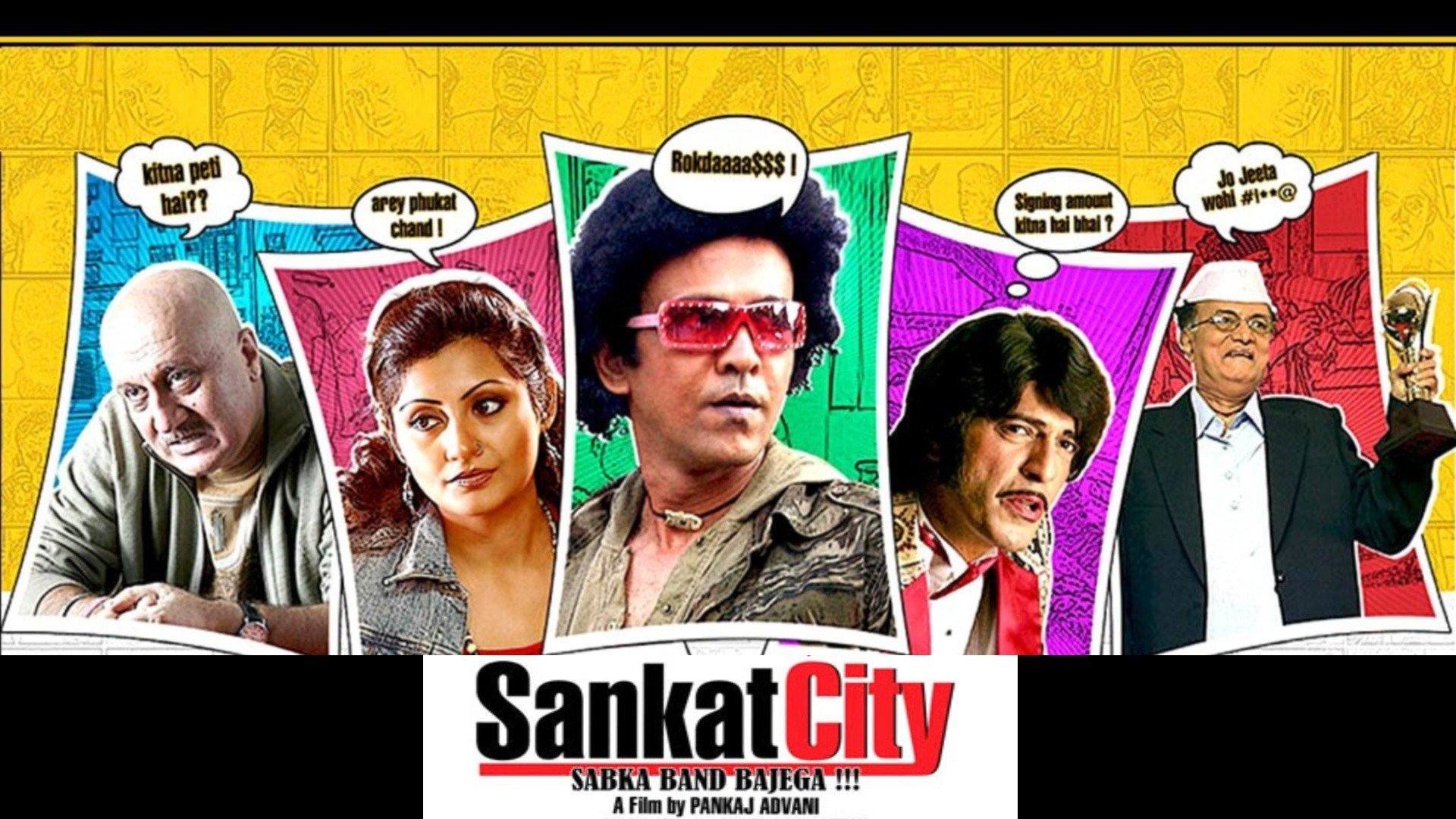 21. Monsoon Wedding (2001)
This film, directed by Mira Nair, has gained a cult status over the years. Set in the backdrop of a wedding, this film highlights different characters and their stories. Issues like child abuse are also dealt with in the film. The film won the Golden Lion at the Venice Film Festival.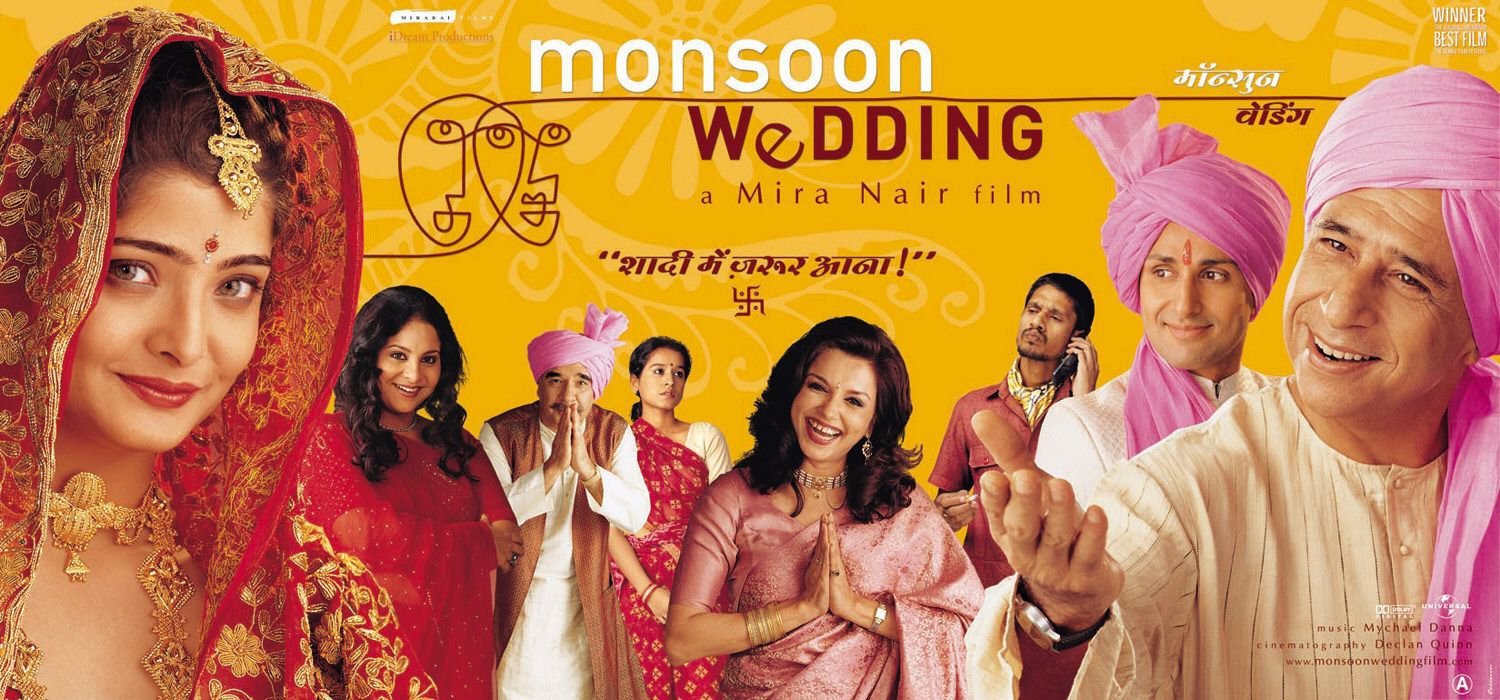 22. Astitva (2000)
Astitva is the story of a woman whose past comes back to her after her music teacher's demise. The film deals with the chauvinism that is deeply embedded in our society. Directed by Mahesh Manjrekar, this was a bi-lingual film made in Marathi and Hindi.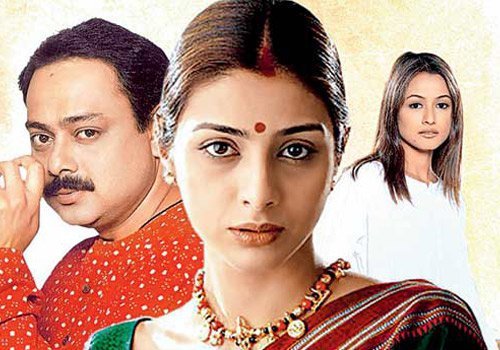 23. My Brother… Nikhil (2005)
My Brother… Nikhil is the story of a man who is found to be HIV positive. The story is set in Goa in the late '80s when HIV was a big taboo in our society. Nikhil, played by Sanjay Suri, receives support only from his sister (Juhi Chawla) and his boyfriend (Purab Kohli). This film created quite a stir when it released and is one of the best films made on the subject.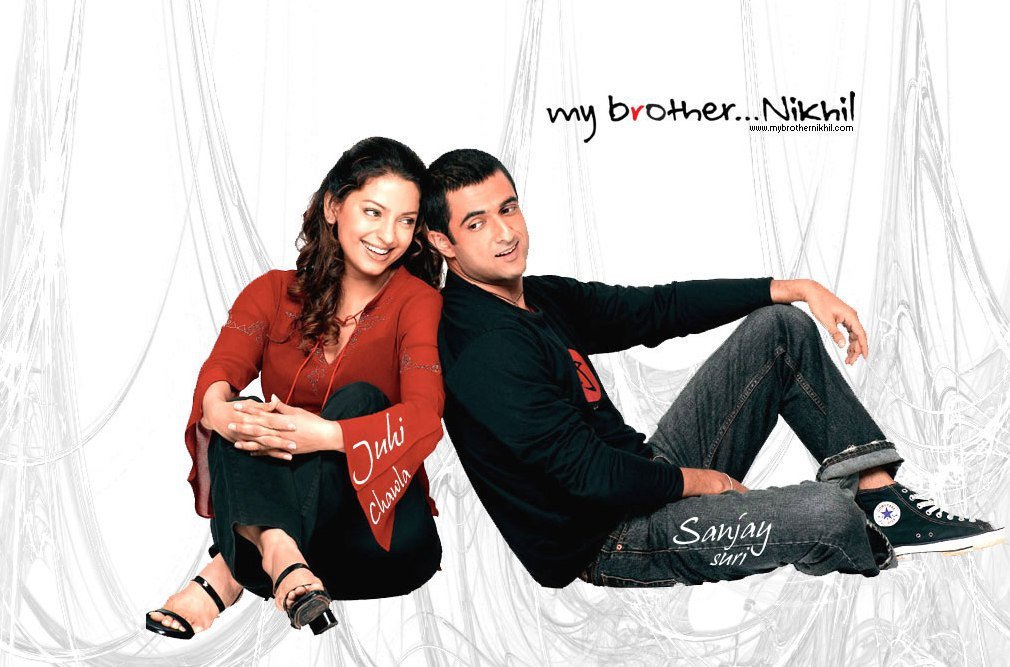 24. Mirch (2010)
The film, made by Vinay Shukla, is a compilation of four short stories set in the main narrative. The stories are inspired from the the tales of Panchtantra and are imagined in different contemporary settings.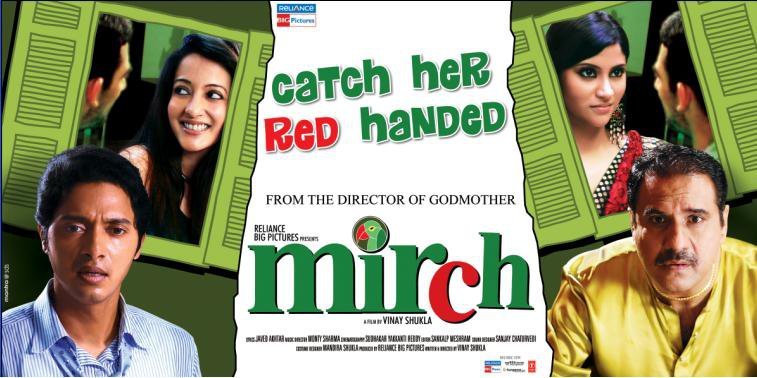 25. Mr. and Mrs. Iyer (2002)
Konkona Sen Sharma plays a Tamil Iyer Brahmin and Rahul Bose plays a Bengali Muslim in this Aparna Sen film. The story revolves around these two lead characters during a fateful bus journey amidst riots in the country. This film won the Nargis Dutt Award for Best Feature Film on National Integration in India.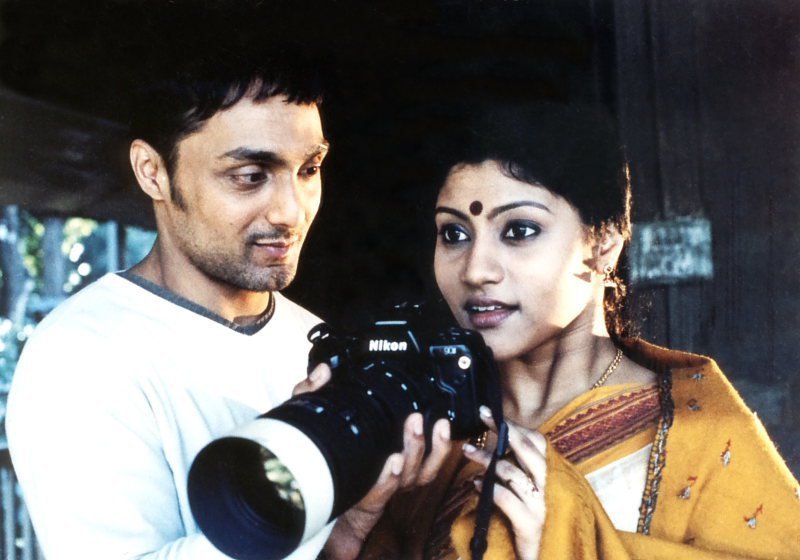 26. Hey Ram (2000)
This semi-fictional film centers on India's partition and the murder of Mahatma Gandhi by Nathuram Godse. The film was written, directed and produced by Kamal Haasan and he also starred as the protagonist in the film. This film was made in Tamil and Hindi simultaneously.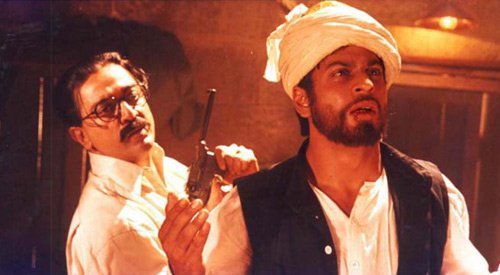 27. Mastram (2014)
Mastram was a fictional biography of a reluctant pornographic writer who aspires to be a litterateur and is only known popularly by his pen name, Mastram. The film garnered positive reviews from critics and managed to create just enough curiosity.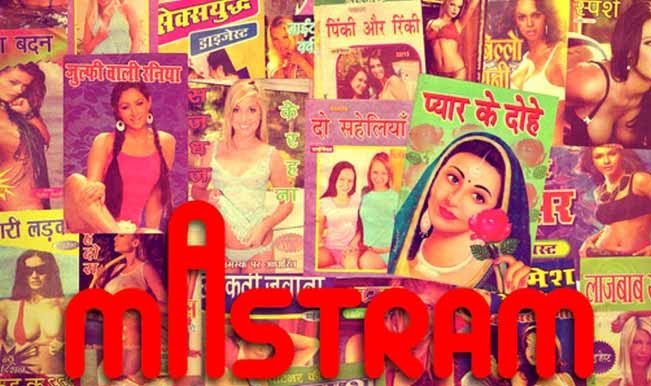 28. Ship of Theseus (2013)
This film by Anand Gandhi explores the questions of identity, justice, beauty, meaning and death. The title of the film refers to Theseus' paradox, i.e whether a ship that has been restored by replacing all its parts remains the same old ship. The film won the National Film Award for the Best Feature Film of the year.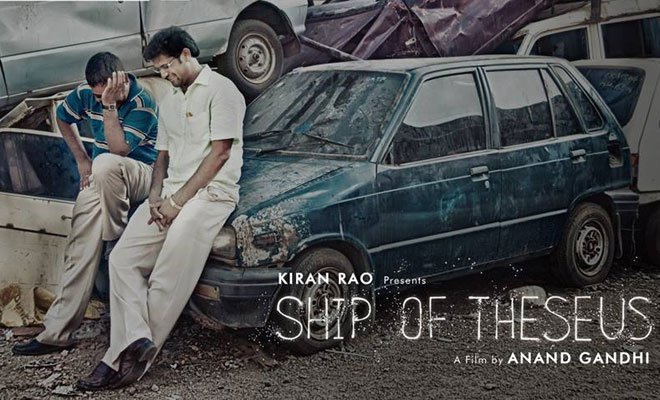 29. Firaaq (2008)
Firaaq follows the lives of various individuals who were victims in the 2002 Gujarat riots. The film is the directorial debut of actress Nandita Das and won two National Film Awards.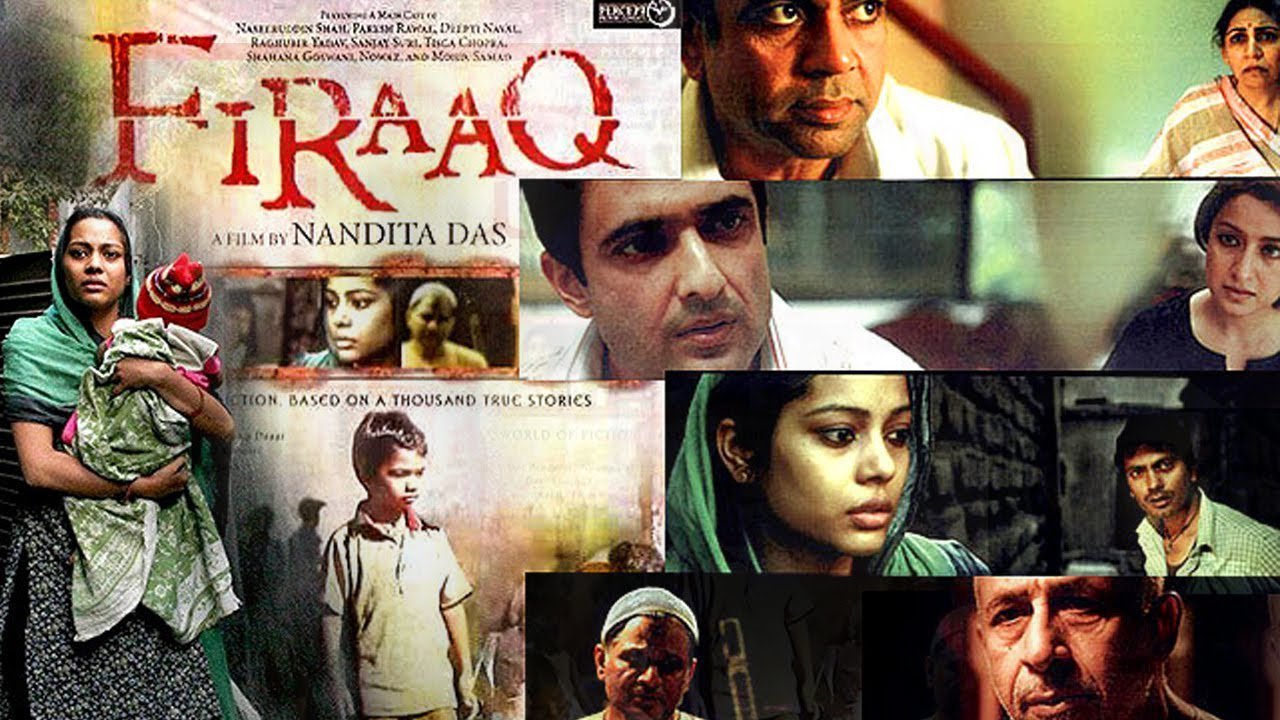 30. Miss Lovely (2014)
This film follows the story of Duggal brothers who produce sleazy sex-horror films in the mid-1980s. The younger brother, played by Nawazuddin Siddiqui, gets attracted to a mysterious young woman which leads to his downfall. The film won the National Film Award – Special Jury Award.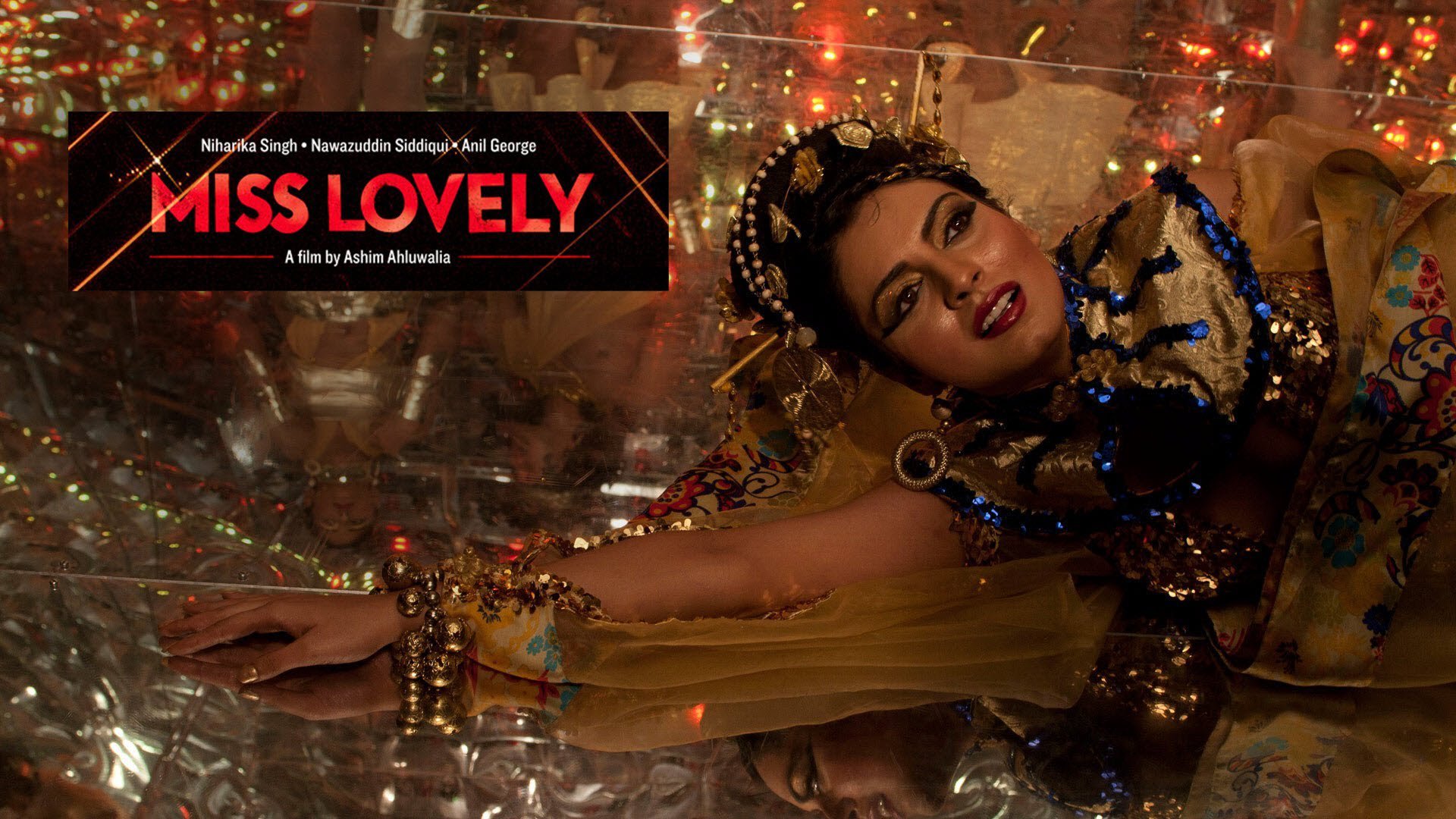 31. Samay: When Time Strikes (2003)
This film is the story of a cop, played by Sushmita Sen, who is on the hunt for a serial killer. This underrated film won a National Film Award for best editing.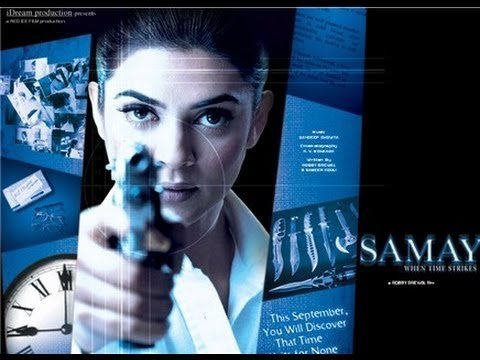 32. Haasil (2003)
This film is based in Allahabad where the student politics in the university takes a dirty turn. Directed by Tigmanshu Dhulia, this movie has achieved cult status over the years. Watch this movie for Irrfan Khan's stellar performance.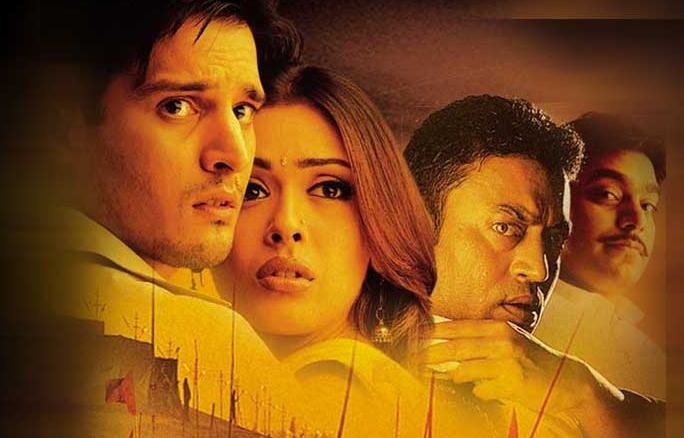 33. Ek Hasina Thi (2004)
This neo-noir film, directed by Sriram Raghavan, is the story of a woman (Urmila Matondkar) who gets involved with a man (Saif Ali Khan) who sets her up for a crime she has not committed. She then sets out for revenge by setting him up.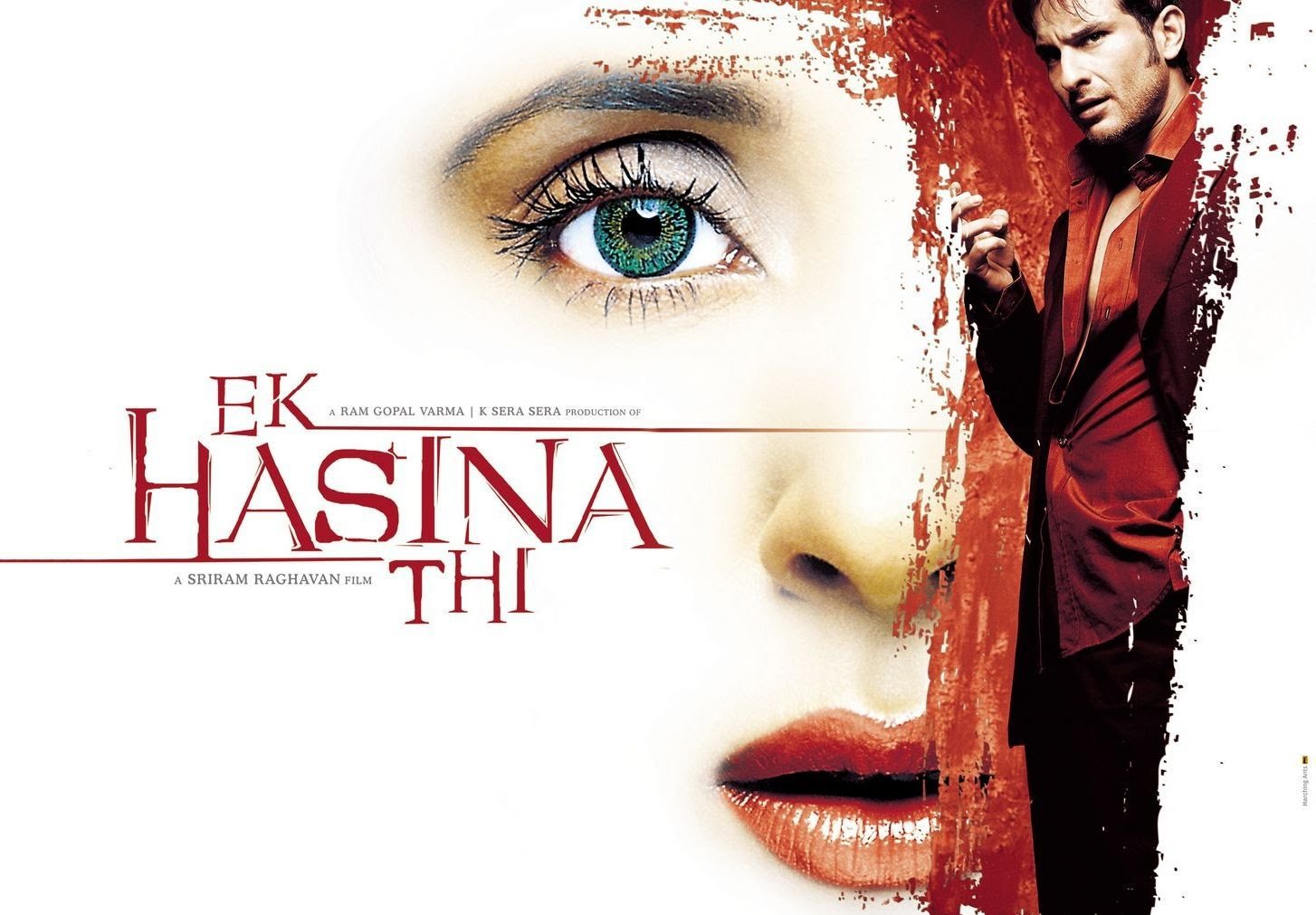 34. Jalpari: The Desert Mermaid (2012)
This film, directed by Nila Madhab Panda, stars Harsh Mayar (of I am Kalam fame). This movie is centered on the issue of female foeticide. The film also won MIP Junior Kids Jury Award at Cannes in October 2012.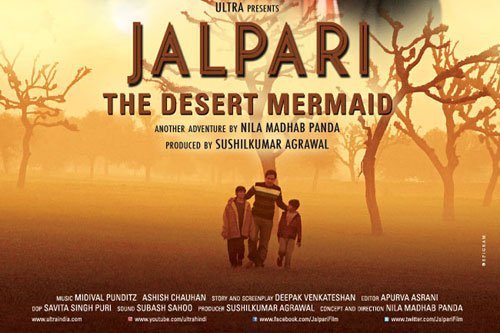 35. Mithya (2008)
This film directed by Rajat Kapoor stars Ranvir Shorey, Neha Dhupia, Naseeruddin Shah and Vinay Pathak in pivotal roles. The story is about a small time actor who is asked to impersonate a gangster by the police and how he gets out of the mess.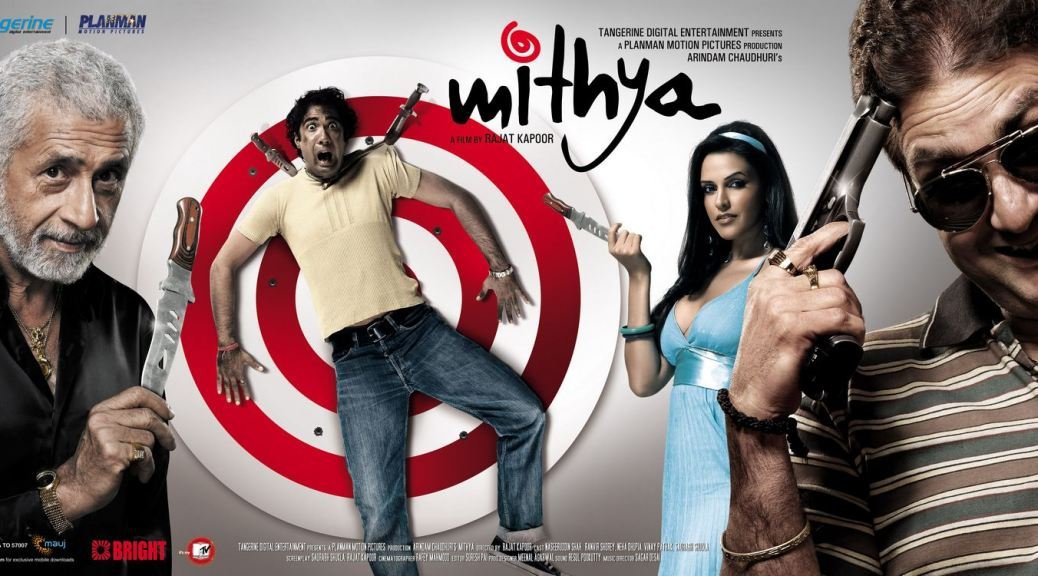 36. Hulla (2008)
This film starring Sushant Singh & Rajat Kapoor in major roles is the story of a stockbroker who finds himself a new home. However, the real deal starts when he finds that he cannot sleep because of the loud whistle blown by the night-watchman. This leads him into a conflict with the building's secretary who insists on the use of the whistle.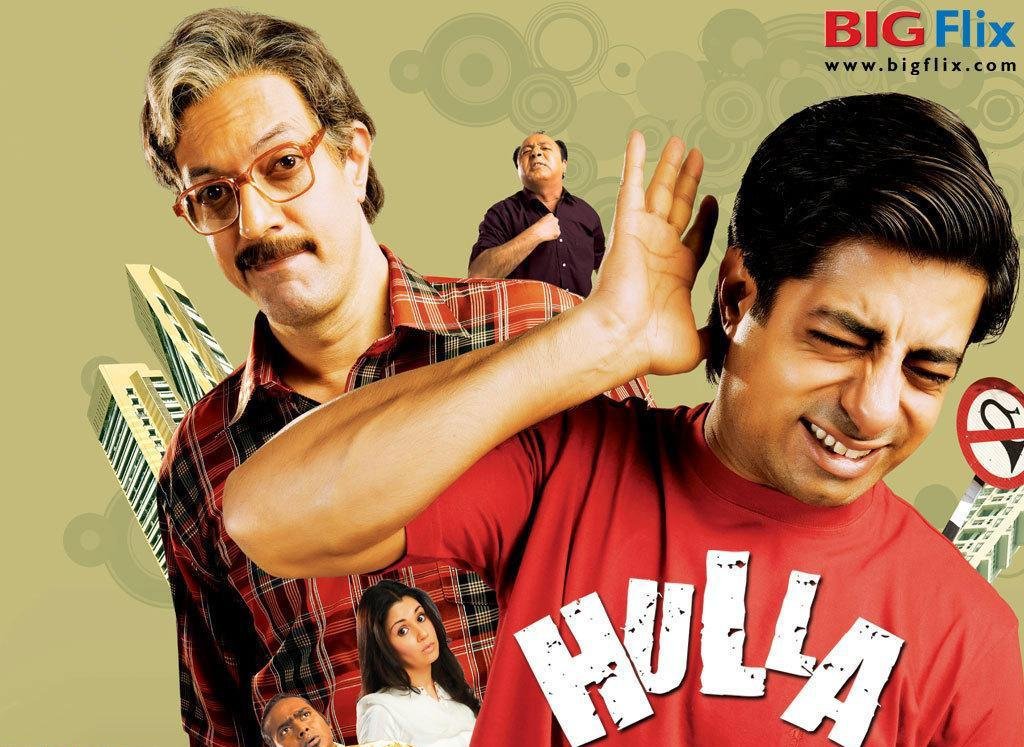 37. Liar's Dice (2013)
This is a road film starring Geetanjali Thapa and Nawazuddin Siddiqui in lead roles. The film deals with the issue of the human cost of migration to cities and the issue of migrant labourers and their exploitation. The film received two National Film Awards.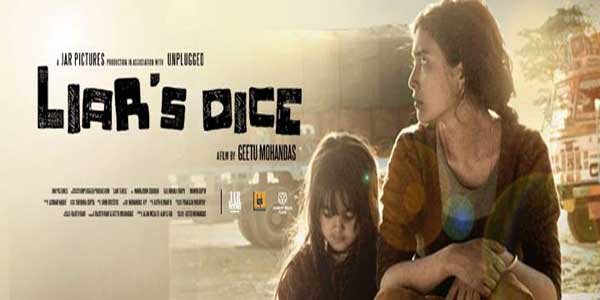 38. Sulemani Keeda (2014)
Directed by Amit V Masurkar, this is a comedy about two struggling writers who peddle their screenplay, "Sulemani Keeda" in Bollywood and embark on a journey you just can't miss.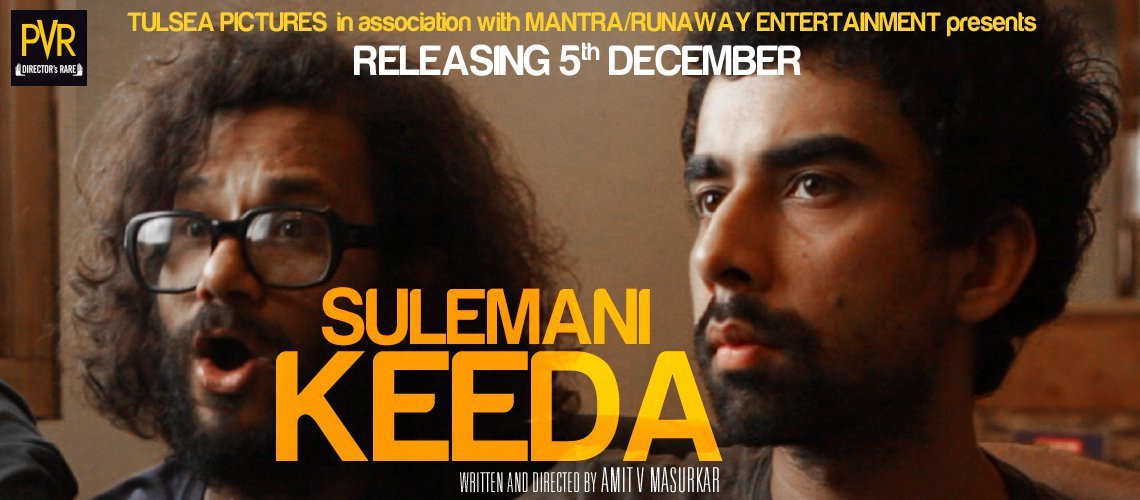 39. Raghu Romeo (2003)
This film, directed by Rajat Kapoor, stars Vijay Raaz in the lead role. Raghu Romeo is the story of an employee at a strip club who kidnaps his favorite actress to protect her from the mob hit men. The film won the National Film Award for Best Feature Film in Hindi.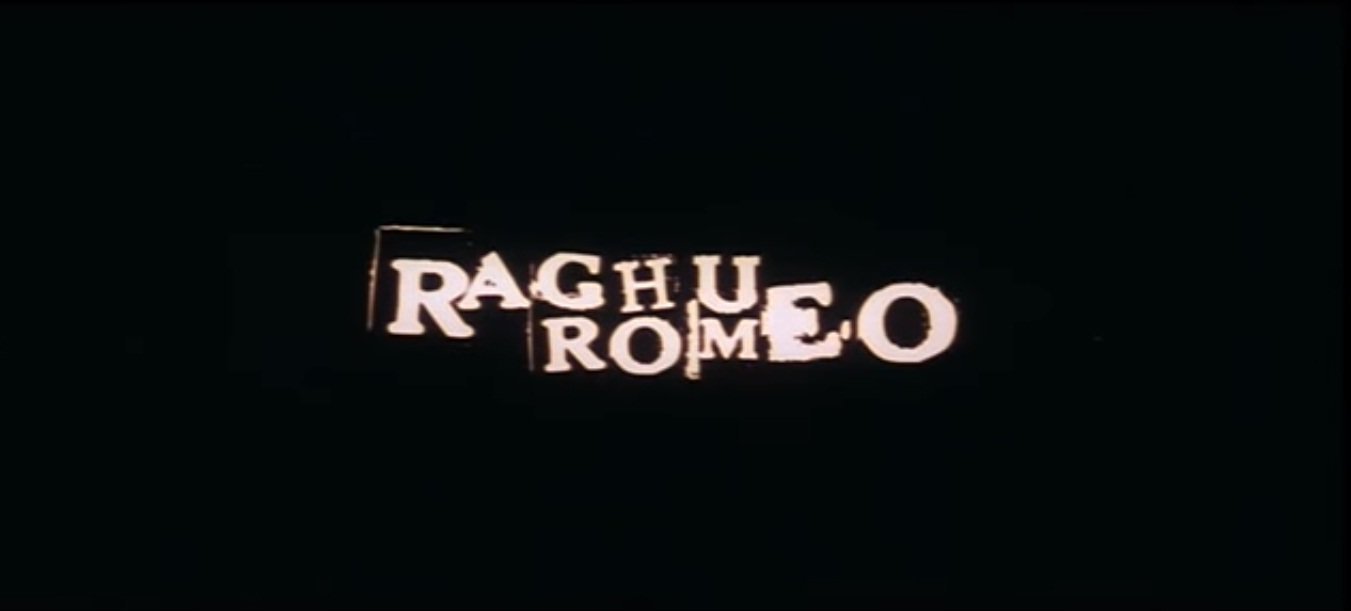 40. Kya Dilli Kya Lahore (2014)
The film marks the directorial debut of actor Vijay Raaz. The first look of the movie, which is a war drama set in the post-Independence period of 1948, was released at the historic Wagah Border itself. The movie is a light hearted take on the painful Indo-Pak partition.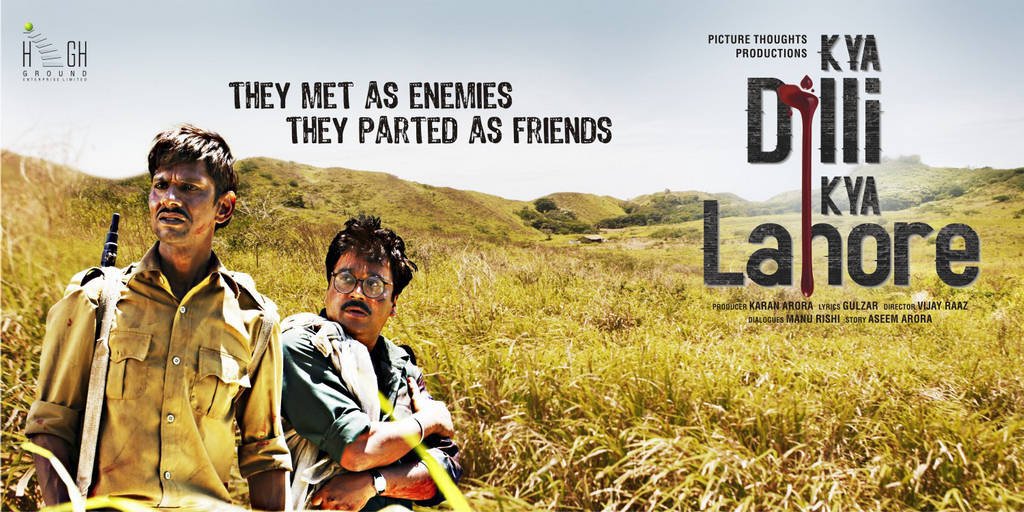 41. Dil Dosti Etc. (2007)
This film directed by Manish Tiwary explored the ambiguities of college years. The film's premise is when you're young, you believe the possibilities are endless. Exactly why this movie should be on every youngster's list!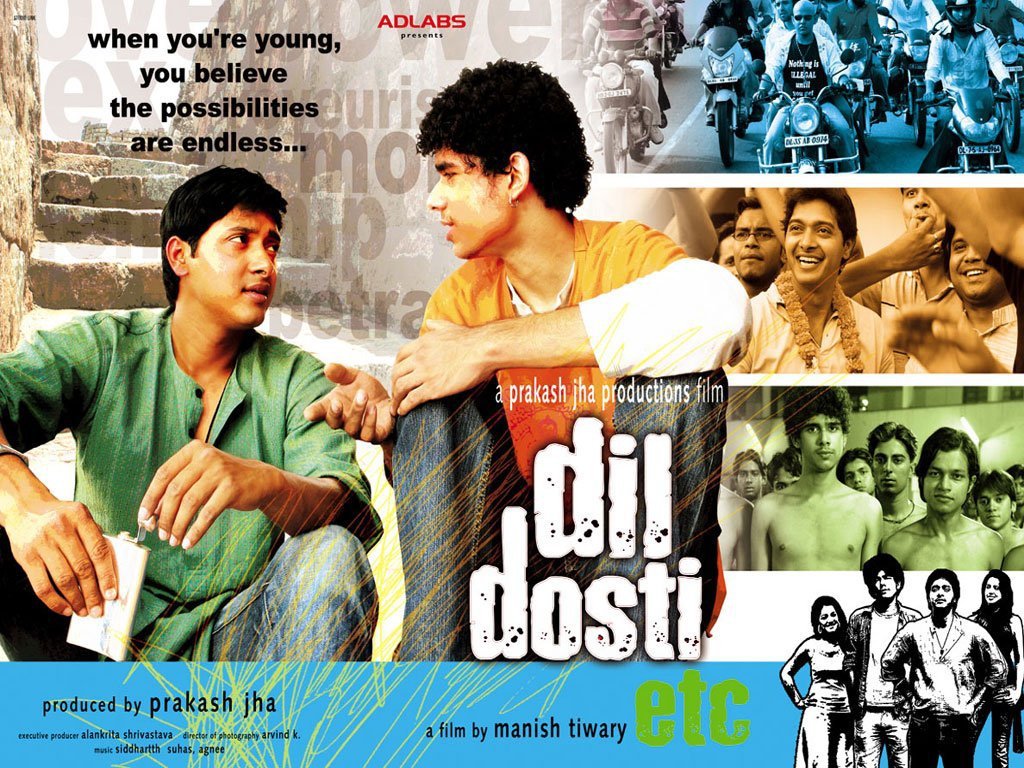 42. Lahore (2010)
Lahore, directed by Sanjay Puran Singh Chauhan, is essentially a sports film set on the Indo-Pak backdrop. The story is of a cricketer who turns kickboxer in order to avenge the death of his brother.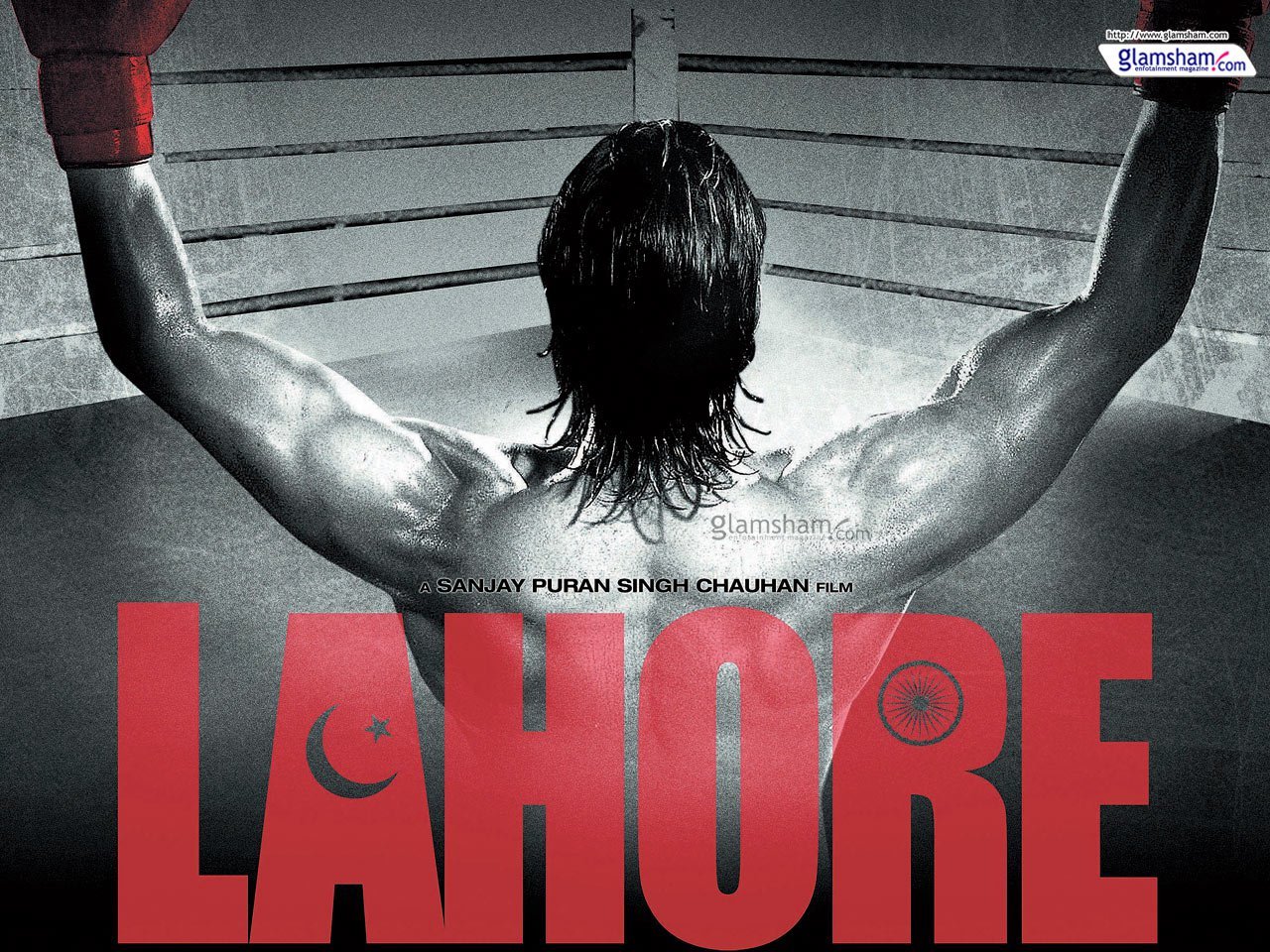 43. Salaam Bombay! (1988)
The film, directed by Mira Nair, chronicles the day-to-day life of children living on the streets of Mumbai. It won the National Film Award for Best Feature Film in Hindi. The film was even nominated for Academy Award for Best Foreign Language Film.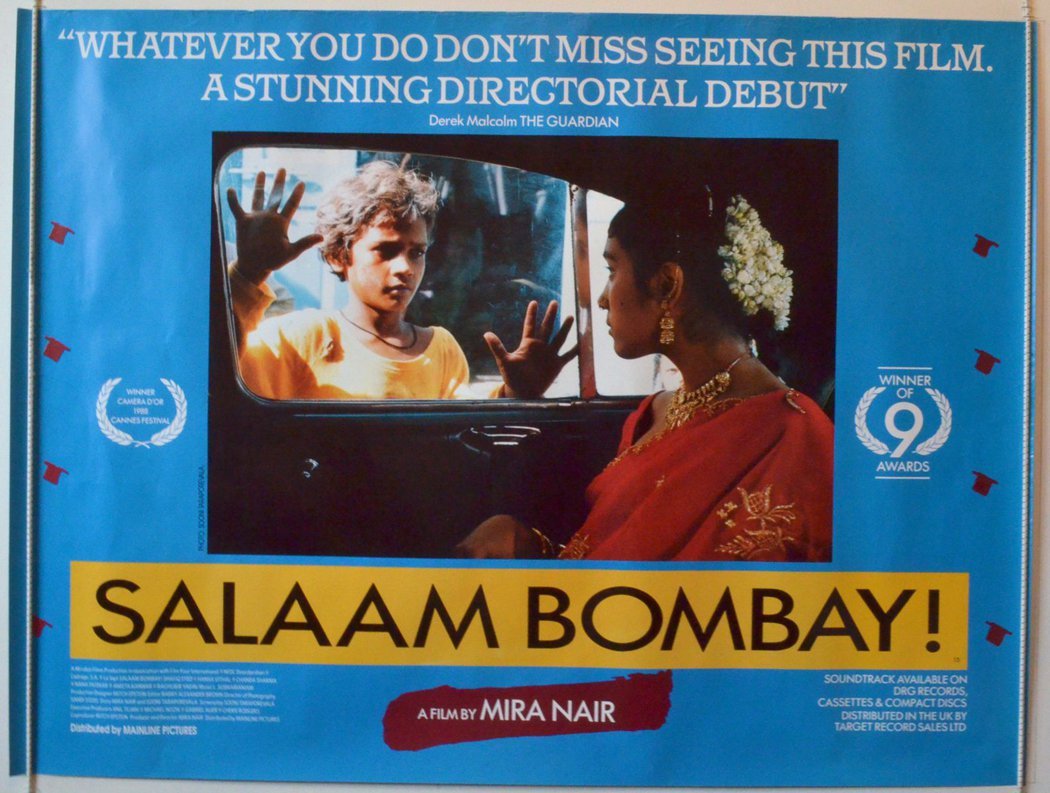 44. B.A. Pass (2012)
This neo-noir film, directed by Ajay Bahl is based on a short story, The Railway Aunty by Mohan Sikka. It is a story looking at the fatal promise of a new life. When Mukesh meets Sarika at a kitty party, little does he know of the city and its ways and means to survive. What follows is a twist of destiny, a kind of story that appears in the tabloids as 'heinous acts of crime'.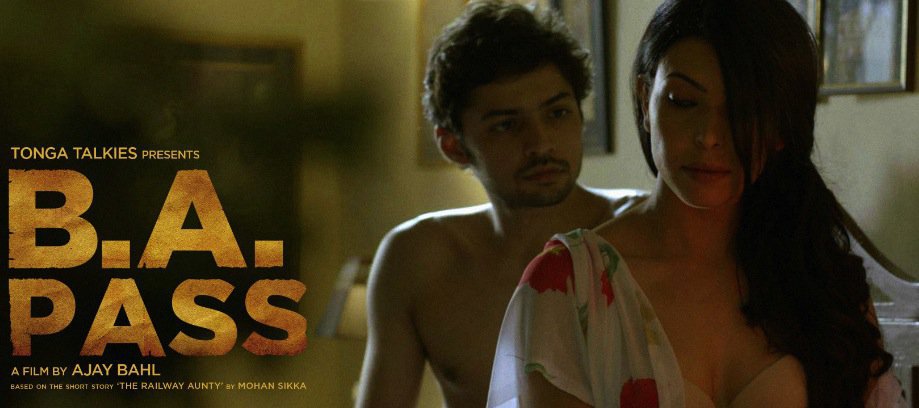 45. Black Friday (2007)
This Anurag Kashyap film based on the 1993 Mumbai bomb blasts was so controversial that it did not get the certification from the Censor Board for 3 years. It was finally released in 2007 after Supreme Court allowed it following the verdict in the '93 Bombay blast case was finally delivered by TADA court.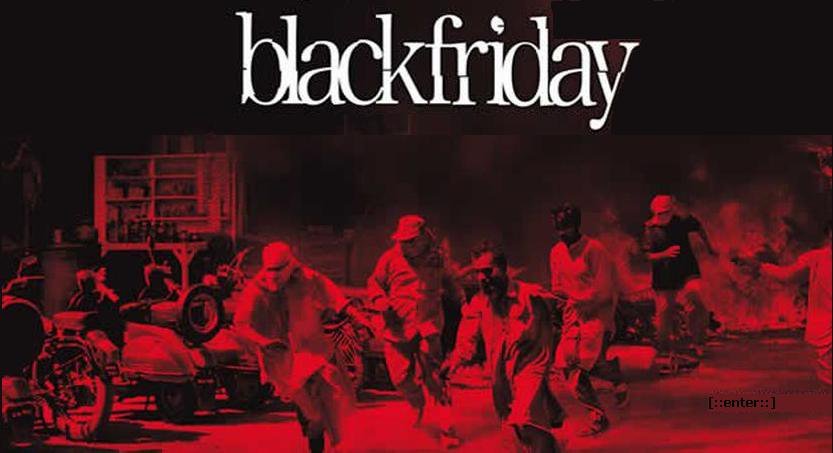 46. Shor in the City (2011)
The film, directed by Raj Nidimoru and Krishna D.K., revolves around five central characters who face challenges in the crime-laden Mumbai depicted in the movie.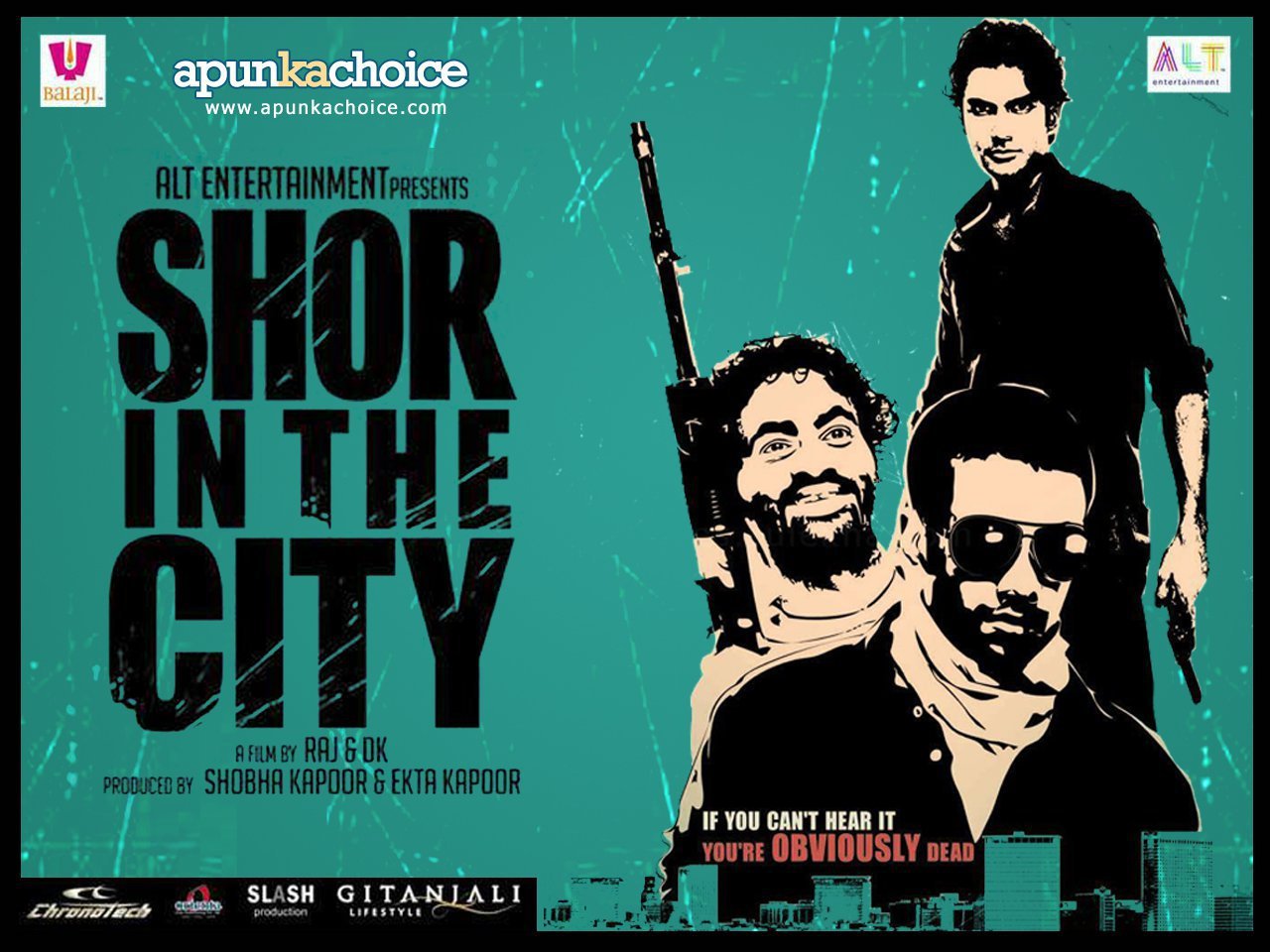 47. Shaurya (2008)
Shaurya is a 2008 Indian courtroom drama film directed by Samar Khan, starring Kay Kay Menon, Rahul Bose, Javed Jaffrey and Minissha Lamba. The film revolves around the court-martial of a Muslim officer in the Indian army for shooting his commanding officer and is set against the backdrop of the Kashmir conflict.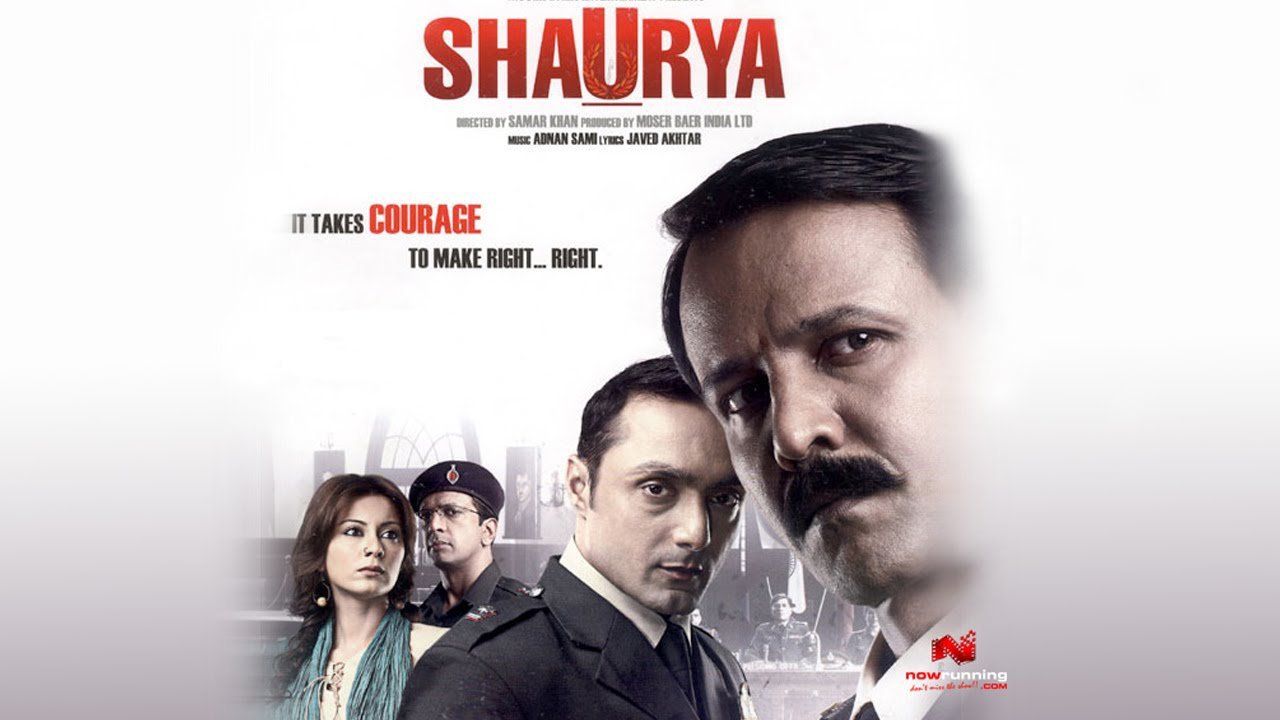 48. Sehar (2005)
Sehar is an action crime drama film directed by Kabeer Kaushik. The film depicts organized crime in the late 1990s in the state of Uttar Pradesh and how the state police worked to tackle it.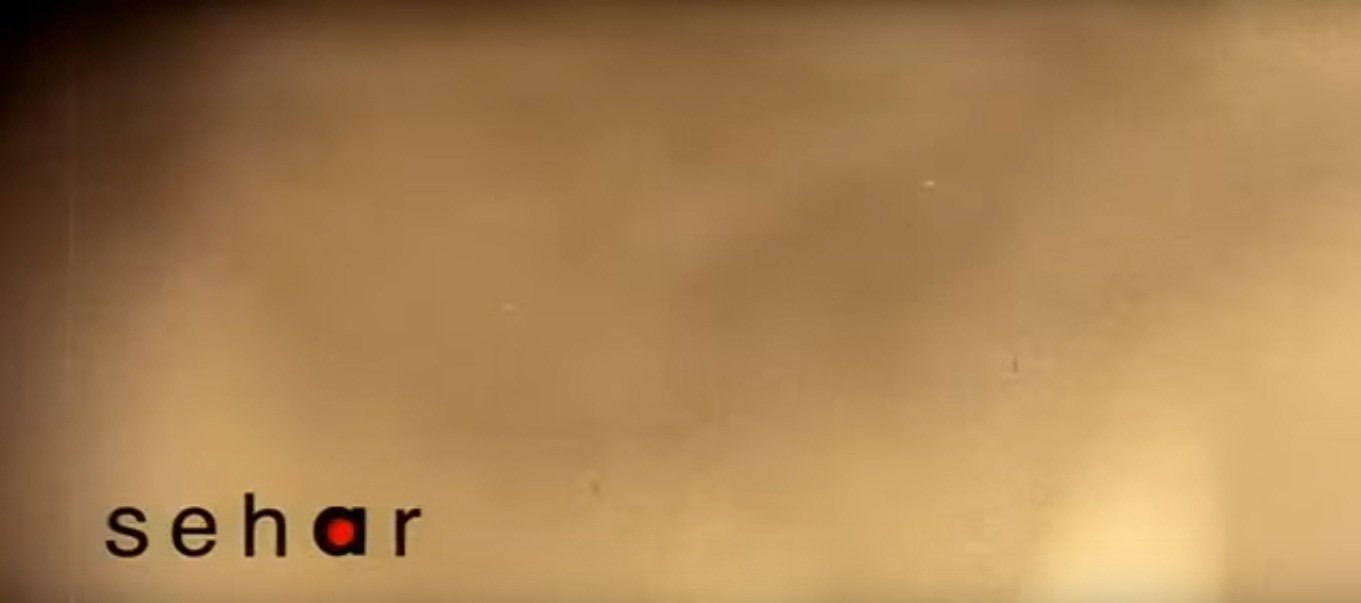 49. Do Dooni Chaar (2010)
Directed by Habib Faisal, this film is set in Delhi following the life of a middle class family whose dream is to buy a car. The film won the National Film Award for Best Hindi Feature film.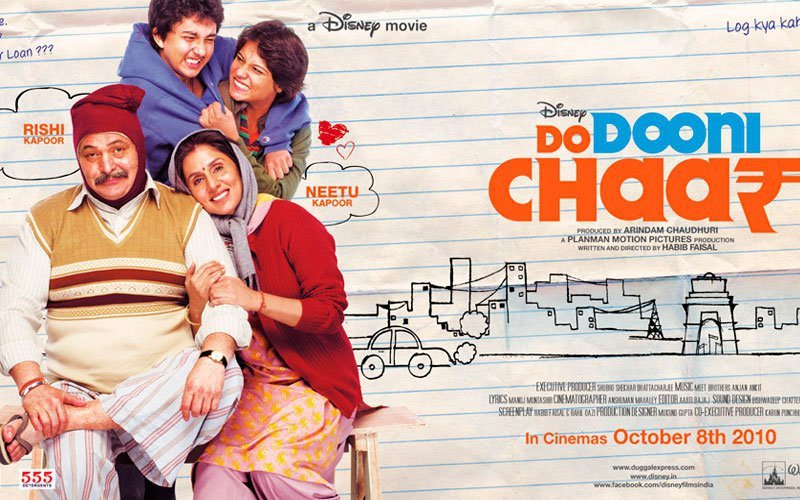 50. Phas Gaye Re Obama (2010)
This satire directed by Subhash Kapoor stars Rajat Kapoor and Sanjay Mishra. The film is about a near-bankrupt American who is kidnapped by desperate gangsters in India.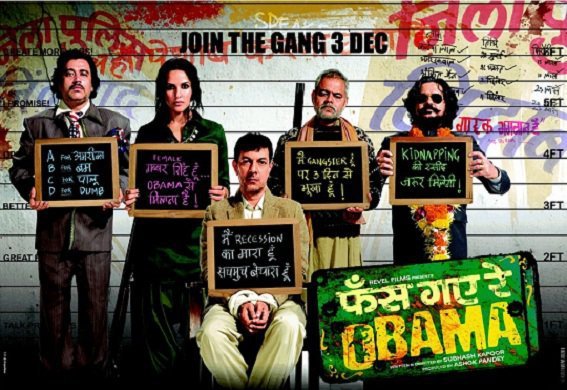 Did we miss out on any films? Let us know in the comments below and we'll add them in the next article!