You're home at night, in your room, watching Game Of Thrones on your laptop when your mom walks in and you pause. And it's a nude scene. Awkward! You quickly shut the screen but it's too late. She probably thinks you were watching watch adult content. 🙁
I've drawn up a list of 12 Hollywood movies that you can watch with your parents and siblings. There are no kissing scenes, so there's no room for awkwardness.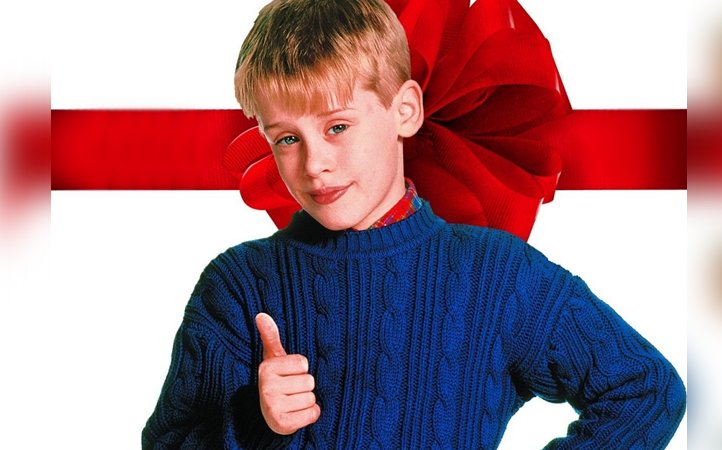 1. Baby's Day Out (1994)
Remember the time you were a little kid and mistakenly got lost? Your family and you have recounted the episode several times. You're definitely going to enjoy this movie that follows the adventures of a kidnapped baby in Chicago.
Check Out – 90s Bollywood Movie Plots In 3 Lines 
2. Home Alone (1990)
A family comedy without the family! Hilarity ensues when a kid is accidentally left alone at home for Christmas and goons try to rob the family home.
Check Out – Best Comedy Movies On Netflix
3. Jumanji (1995)
If you thought playing board games was fun, you're in for a big surprise when you watch Jumanji. If this movie was in 3D, you'd be running for your life.
4. Mrs. Doubtfire (1993)
This movie features the late Robin Williams in one of his best roles. To spend time with his kids, he takes up the job of a housekeeper at his ex-wife's home. Only, he has to pretend to be a woman!
Check Out – Feel Good Bollywood Movies
5. Honey, I Shrunk The Kids (1989)
A scientist achieves successful results for one of his experiments. And he manages to shrink his kids. Will giant insects kill the pea sized kids? There's only one way to find out.
Checkout: Batman Animated Movies
6. Dolphin Tale (2011)
Inspired by true events, this movie takes you on a dolphin's recuperation journey. As she rediscovers life, everyone around her is filled with a new energy. It's sure to make you aww…
Check Out –  Best Romantic Comedy Movies
7. Herbie: Fully Loaded (2005)
Herbie is not an ordinary car. He's a supercar (a car with superpowers) that fights evil and restores the Peyton family's pride and honour. This flick is a thorough entertainer.
8. 101 Dalmatians (1995)
Not 1, not 2, not 3, imagine having 101 dalmatians as pets! And because they're so cute, a cruel dalmatian obsessed lady tries all the tricks in the book to steal them. You have to watch the movie to find out if she succeeds.
Check Out: Motivational Hollywood Movies
9. Babe (1995)
If you ever felt like you didn't fit in, meet Babe, the pig. The cutest pig you'll ever know wants to be a sheepdog on a farm. It's hilarious and heart-warming at the same time.
Checkout: Batman Animated Movies in Order
10. Black Beauty (1994)
Black Beauty is a movie rendition of the classic book of the same name. Told from the point of view of a horse, it offers a whole new perspective on life and friendship.
11. Little Miss Sunshine (2006)
Every family has their own dysfunctions. The best way to embrace that is by watching a dysfunctional family's road trip to the "Little Miss Sunshine" pageant. First showcased at the Sundance Film Festival, the movie was released worldwide after it received a lot of acclaim and accolades.
12. The Adventures Of Milo & Otis (1986)
As the name suggests, the movie takes you along on the adventures of Milo, the cat and Otis, the dog. They go through hazardous tracks in search of each other after they are mistakenly separated.
What's your family's favourite movie to watch together? Tweet me your picks at @dhruvis
Also Read: