What's common between movies that are very difficult to understand, movies which look absolutely silly and the movies that are so bad, they make you question the sanity of the makers? They're all super fun to watch when you're high. We list a few movies which you should watch during your next night-out after the multiple beer cartons and/or the 'medicinal grass'.
The 'deep' mind-bending ones:
We list the movies that would totally go over your head if you were sober. However, since we know the elevated understanding of philosophy that a 'high' brings with it, we recommend you watch the following:
1. Mulholland Drive (2001)
This film by David Lynch is one of the mysterious movies you'll ever see. Featuring a stellar performance by Naomi Watts, the movie revolves around three principal characters – a woman who has lost her memory, a Hollywood-hopeful and a a director dealing with mobsters over the casting of his film. Being high might actually help you make sense of the whole randomness.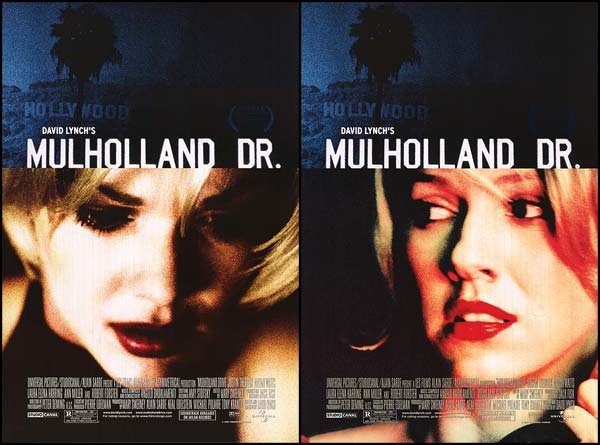 2. Eternal Sunshine of the Spotless Mind (2004)
Starring an unconventional pair of Jim Carrey and Kate Winslet, the movie deals with a man seeking help to get over a failed relationship. The movie is inventive in its approach towards addressing heartbreak and moving on, and it takes quite a few twist and turns. Some of the plot devices might zonk you out while sober, being high while watching might help you laugh at the randomness of it.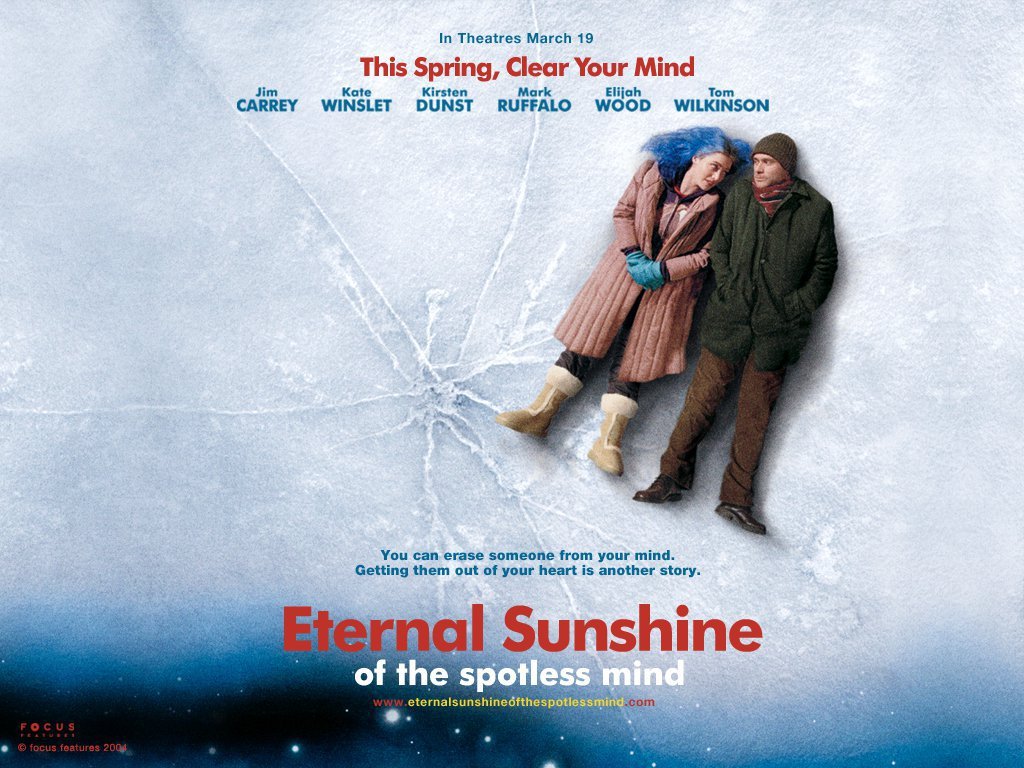 Check Out – 50 Feel Good Bollywood
3. Enter The Void (2009)
Directed by Gasper Noe, this film made the whole psychedelic trip more accessible to India. It follows a drug dealer as his spirit floats over Tokyo and he re-examines life. Didn't understand? The director was on mushrooms when he wrote the film, and that might have something to do with how it turned out…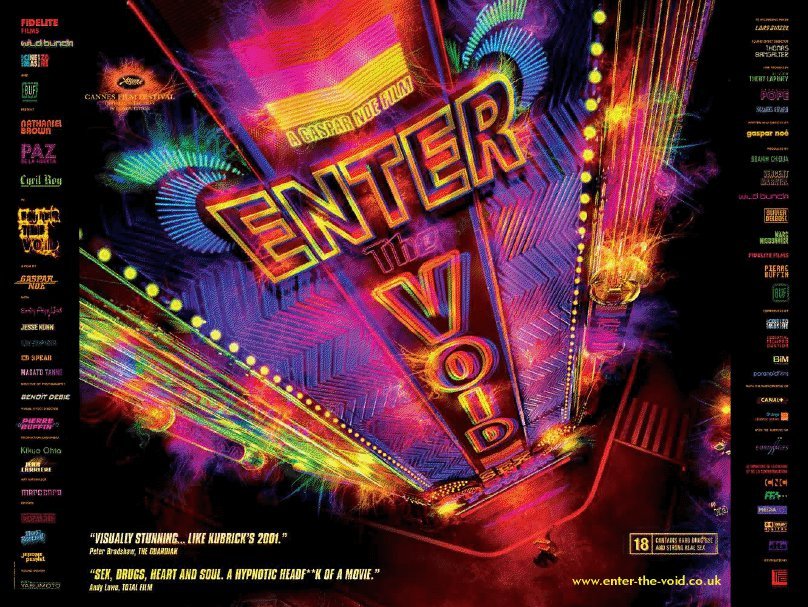 4. Inception (2010)
Known for his complex films, Nolan made this film on heists happening in a dream state. Subjected to a lot of criticism for it's convoluted logic – it might be just the perfect movie to watch when you're in a semi-dream state.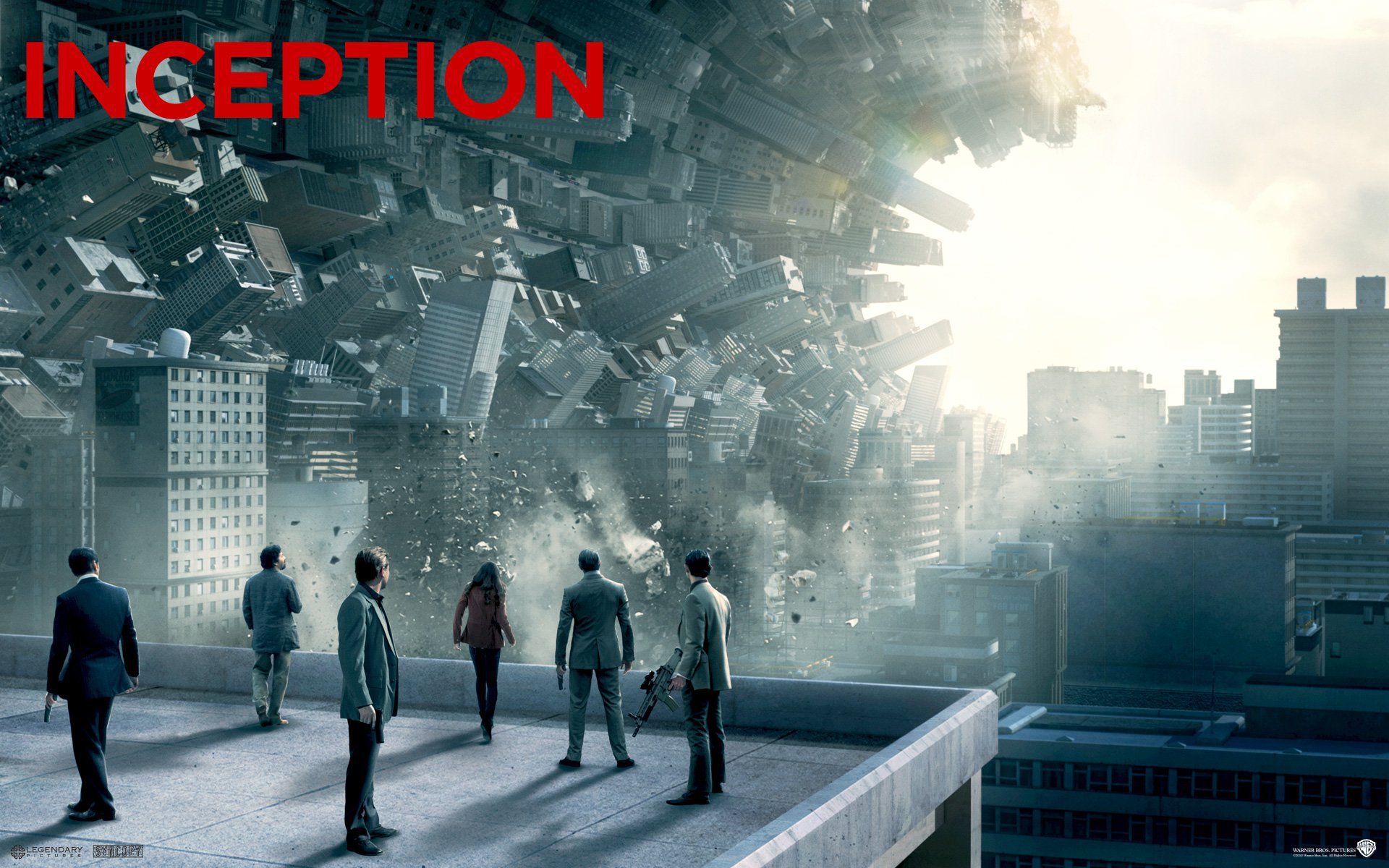 Check Out – 17 Hollywood Movies That Will Change The Way You Look At Life
5. Shutter Island (2010)
Featuring the successful duo of Martin Scorsese-Leonardo Di Caprio, this is the experiment in the genre of 'slasher films'. Full of dark atmospherics, creepy characters and a slightly disoriented protagonist – this film promises to dazzle you with its visuals when you're inebriated.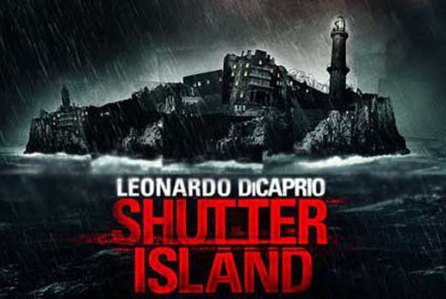 6. Donnie Darko (2001)
Jake Gylenhall's breakthrough film, it follows the life of an awkward and slightly oddball teenager. One night he meets a 'bunny', who tells him that the world is going to end in 28 days. The narrative is kinda' spaced out and that's a good thing if you're watching it while you're high.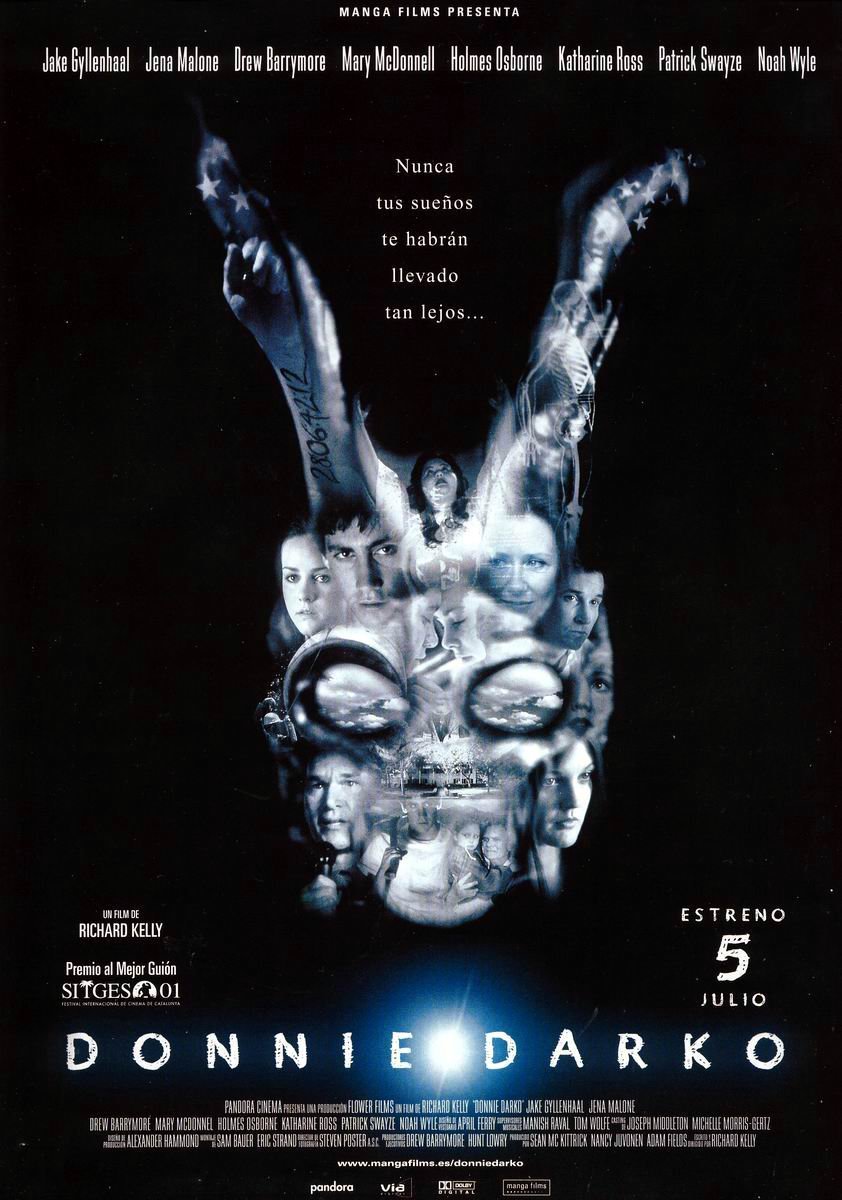 7. Edge Of Tomorrow (2014)
Starring Tom Cruise, where he has to live the day of his death again and again. It is one hell of an entertaining movie with lots of warfare and shows Tom Cruise in a non-action hero light for a change. Great fun for when you're tipsy.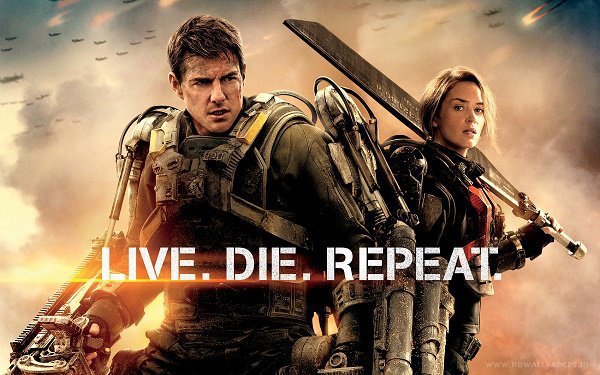 Check Out – 50+ Best Hollywood Suspense Thriller Movies
8. Memento (1999)
The movie with which Nolan began turning heads towards his work. In a bid to explain the movie, I could simply say the film runs backwards, however that would be shortchanging the logic and the impact of the film. Sure to blow your mind when you're watching it intoxicated, only ever slightly.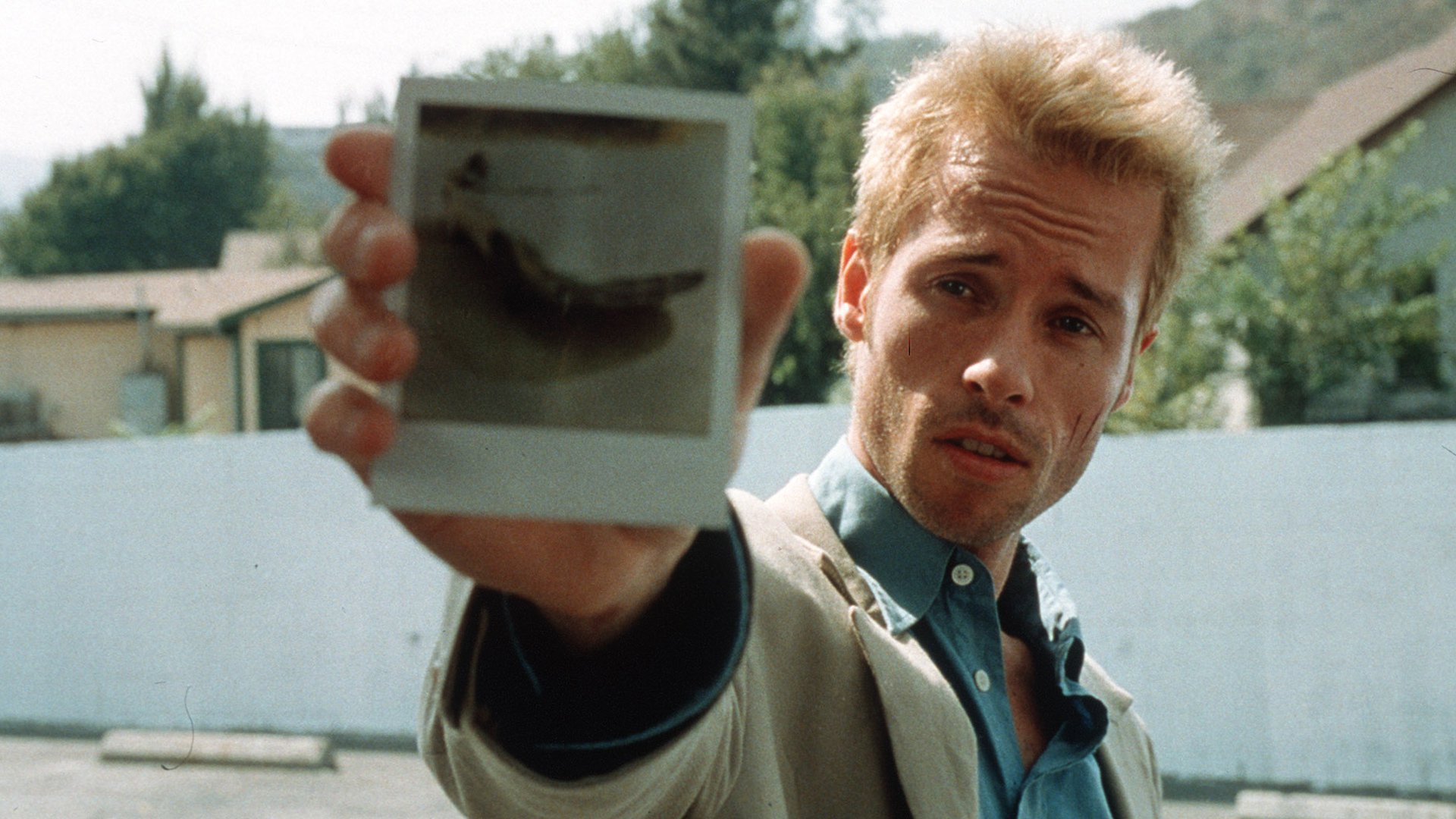 9. Interstellar (2014)
Christopher Nolan again. The stoner's favourite filmmaker, you ask? Maybe. Everything was hunky dory in Interstellar till the last half an hour when they start zooming through Quantum Physics and concepts like singularity, gravitational constant and slow passage of time – left everyone in a dizzy. Watching it high might actually help you focus on the essentials, and you might actually make sense of it.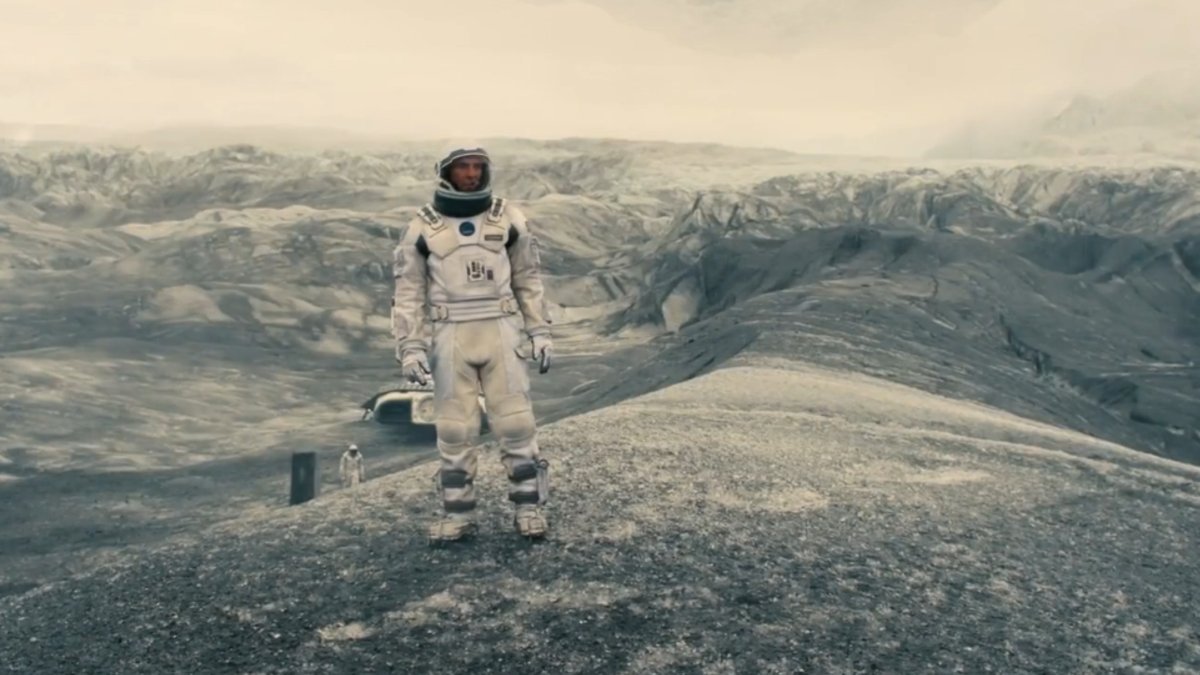 10. No Smoking (2007)
Anurag Kashyap's most alienating movie till date – following a man's fight against an institution which is trying to rid him off his habit of lighting up. The film somehow ties up Russia, with the protagonist ending up in a home-styled Nazi concentration camp asking existential questions. Take a swig before you sit down to watch this…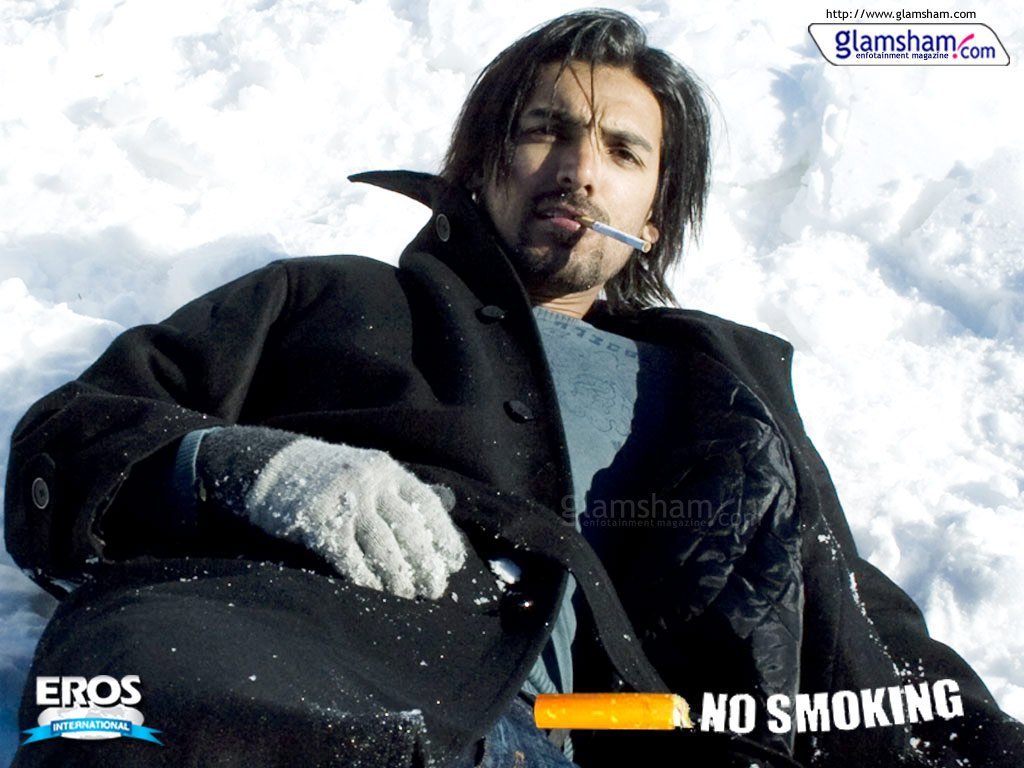 11. Fight Club (2000)
This masterpiece by David Fincher is not the most convenient films to watch the first time. Also, it certainly doesn't help if you watch it at the age of 9, like the author. However, once you're over the initial hesitance – be prepared to be bowled over the magical duo of Edward Norton and Brad Pitt. Rule no. 1 – watch it high, and you'll like the striking visuals even more than usual.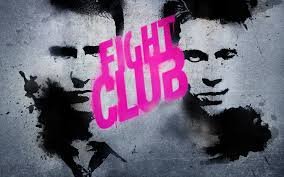 Check Out – 35 Best Bollywood Thriller Movies To Watch If You Love Bollywood & Suspense Equally
Movies that are as high as you are:
The next category are the movies that are full of characters high on life, alcohol and other stuff. These movies involve you in such a way that you feel the character's high. To find company in your high on a Saturday night, we recommend the following movies:
1. Shaun of the Dead (2004)
In this comical interpretation of a Zombie apocalypse, Simon Pegg and Edgar Wright star as two slobs charting their way through London. Watching their buffoonery as they light up on marijuana while fighting Zombies, it is a sure shot entertainer for the evening you choose to get high…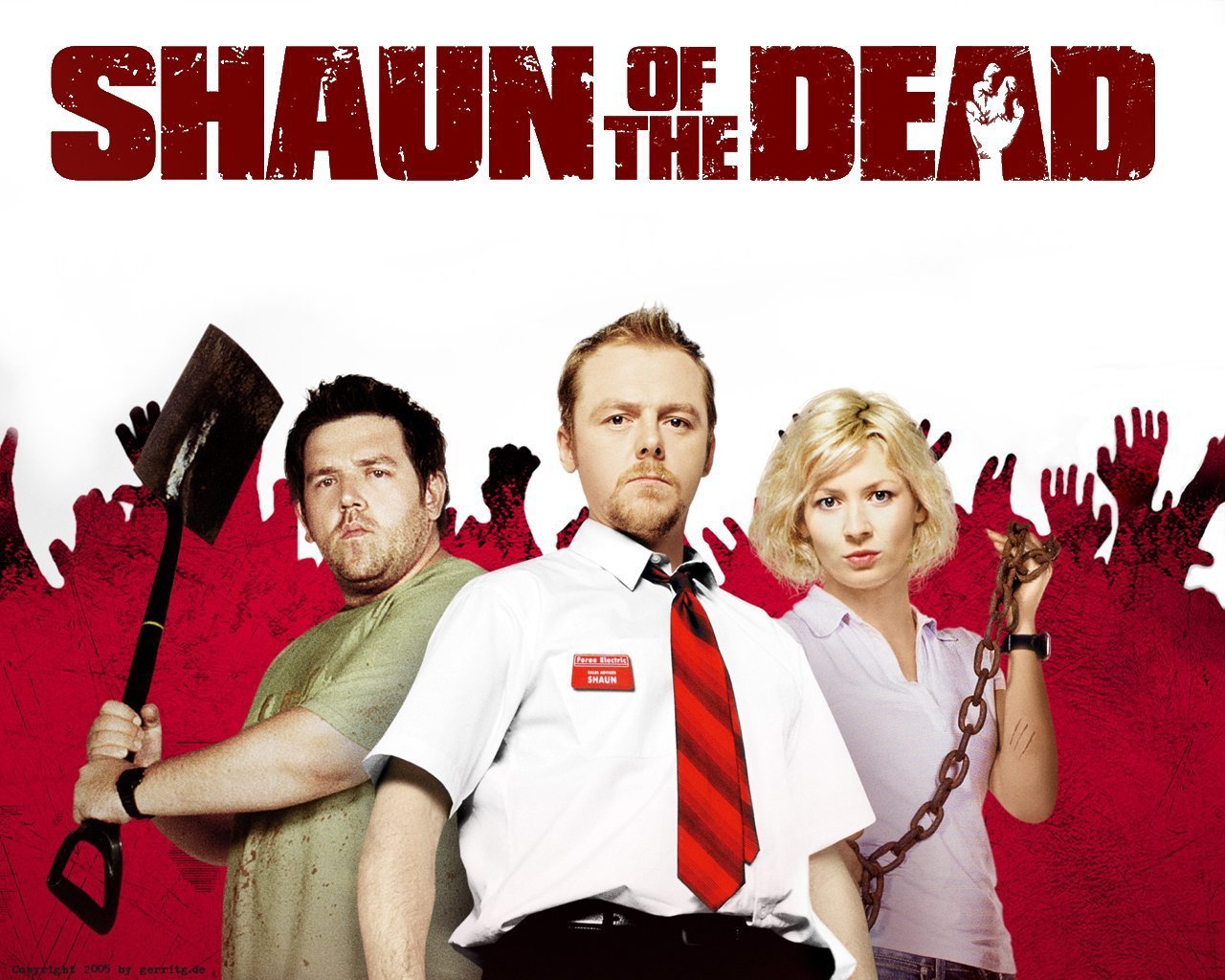 2. The Big Lebowski (1998)
This Coen Bros production stars Jeff Bridges as 'The Dude' as he battles a case of mistaken identity, after which things get a little out of hand. The movie is only funnier since The Dude is stoned almost through the film, watch out for that special sequence where he hallucinates about 'bowling' with the character of Julianne Moore. Enough Said.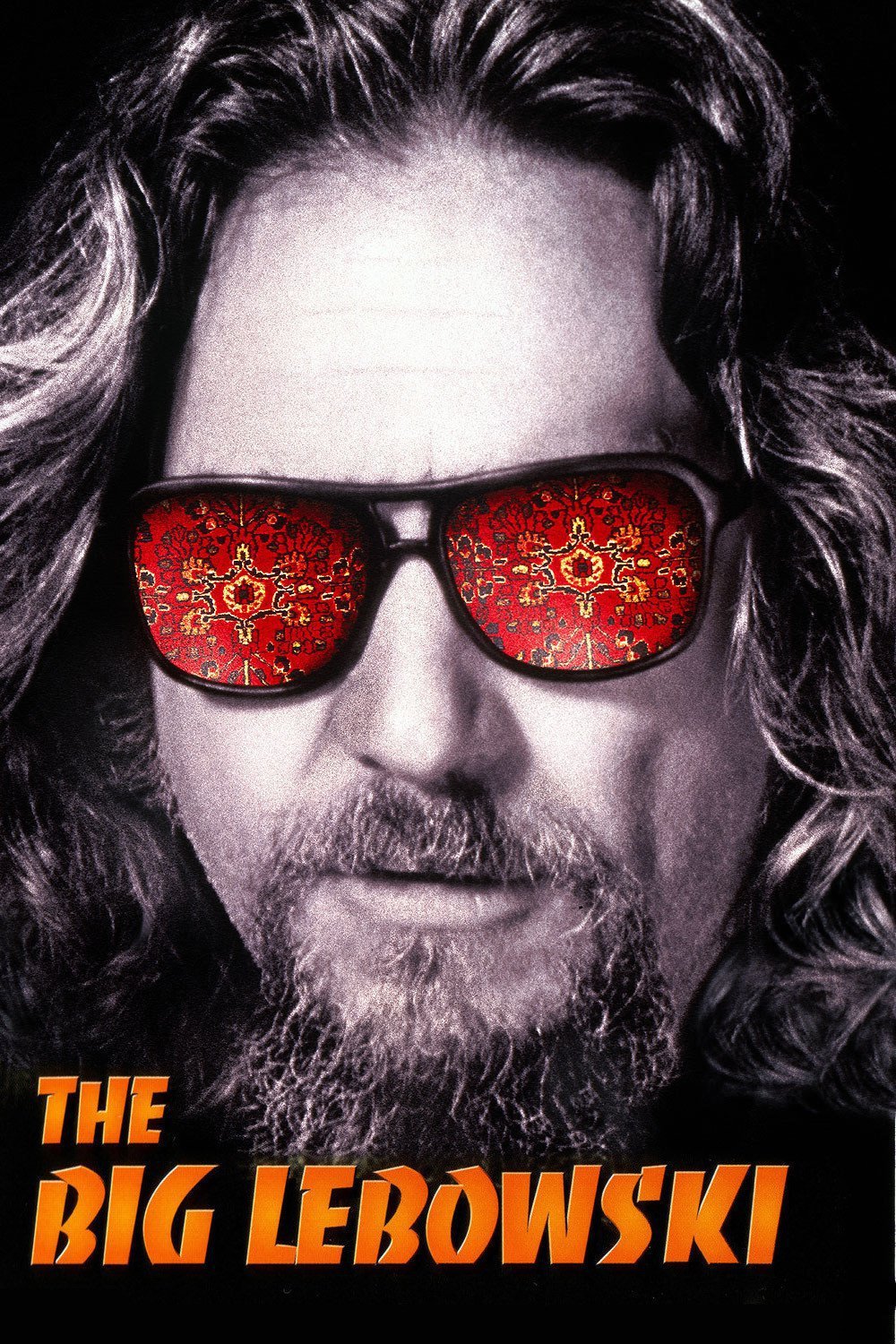 3. Dazed & Confused (1993)
Richard Linklater's breakthrough film features a whole ensemble of Jason London, Milla Jovovich, Adam Goldberg, Ben Affleck and Matthew McConaughey, who were relatively unknown then. The film follows a bunch of seniors on their graduation night from high school and addresses the generation of the late 70s and early 80s, who thought drinking, rock bands and marijuana were the only answers to life's biggest questions.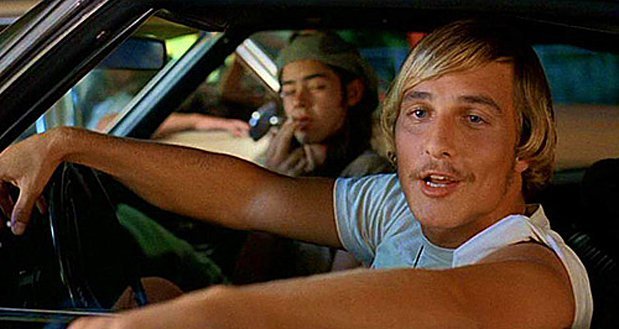 Check Out – 100 Best Action Movies In Hollywood Of All Time
4. Scott Pilgrim vs The World (2010)
Edgar Wright's other directorial venture that does a comic book take on teenage romance where the character Scott Pilgrim will have to overcome a girl's army of ex-boyfriends to win her heart. Based on its source of graphic novel material, the wacky visuals are sure to be good fun when you're watching it intoxicated with various liquid and gaseous substances.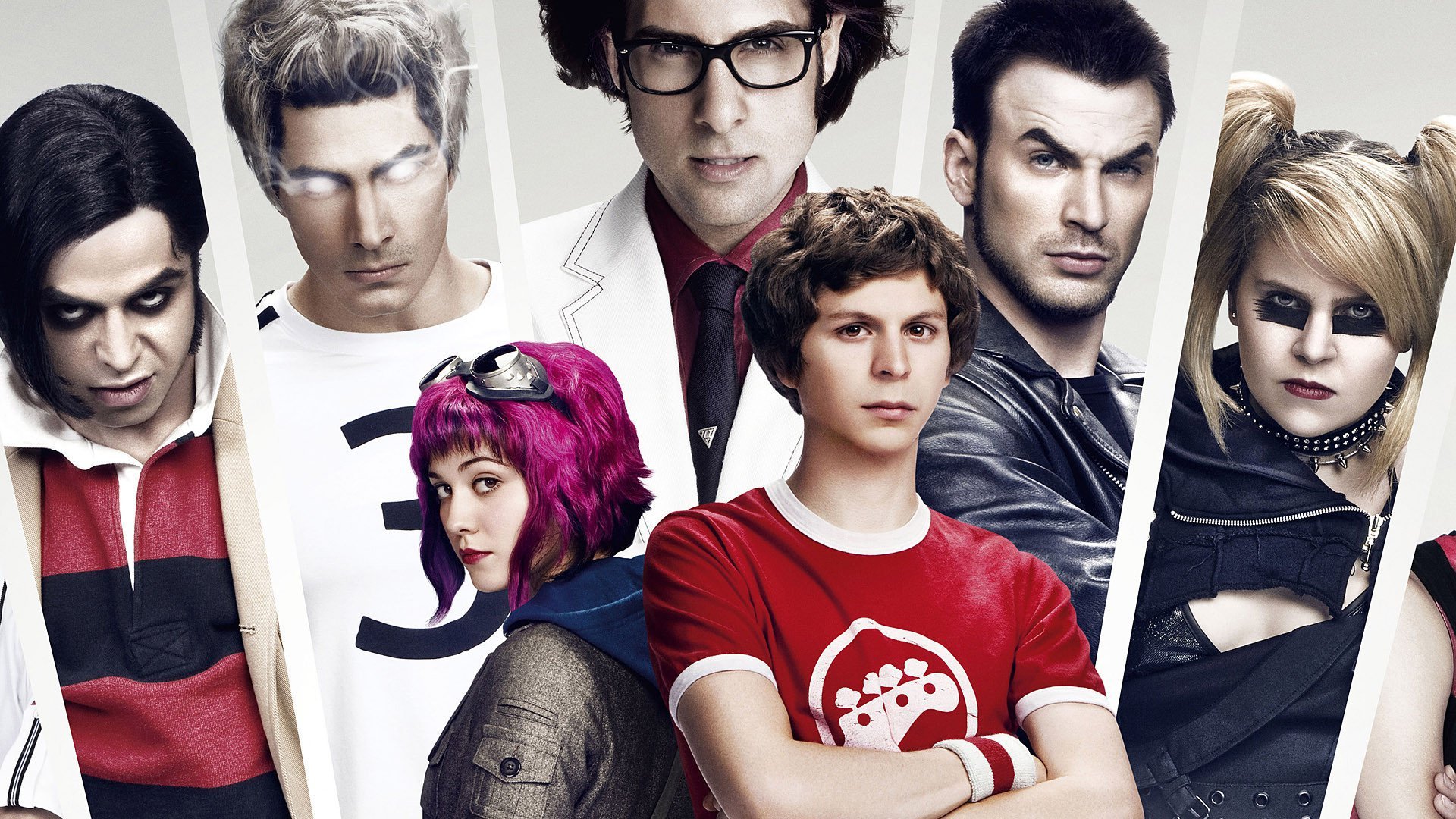 5. The World's End (2013)
Reuniting with actor Simon Pegg, Edgar Wright fuses the Zombie genre with a pub crawl among college friends who are meeting after 20 years, and the world depends on it. Hilarious, filthy and almost the perfect combination for each time you want to watch a movie while you're high, The World's End is the answer…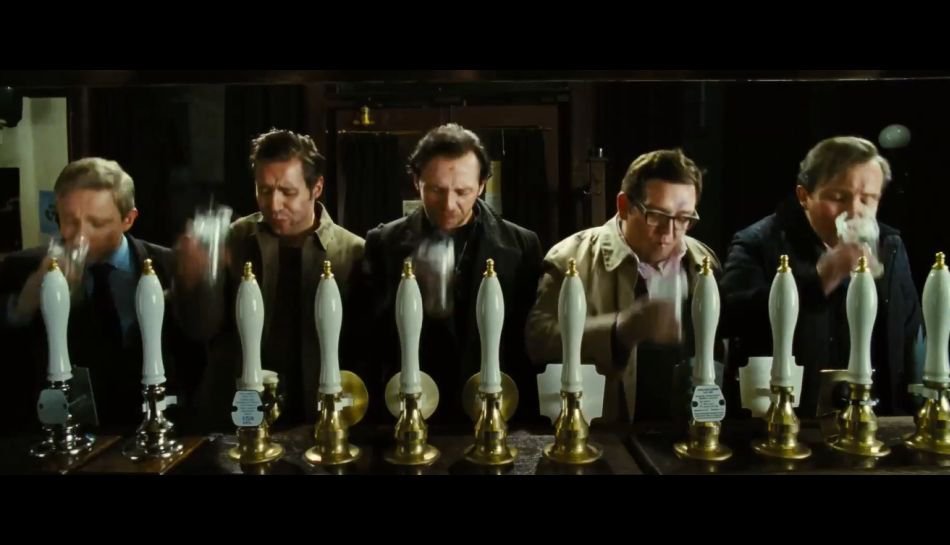 6. Up In Smoke (1978)
This film has the most hilarious marijuana plot device in film history, when the two lead dim-witted characters steal a whole car made of marijuana and drive from Mexico to LA with a police officer chasing them. It will leave you on a high, and give you great company while you're there.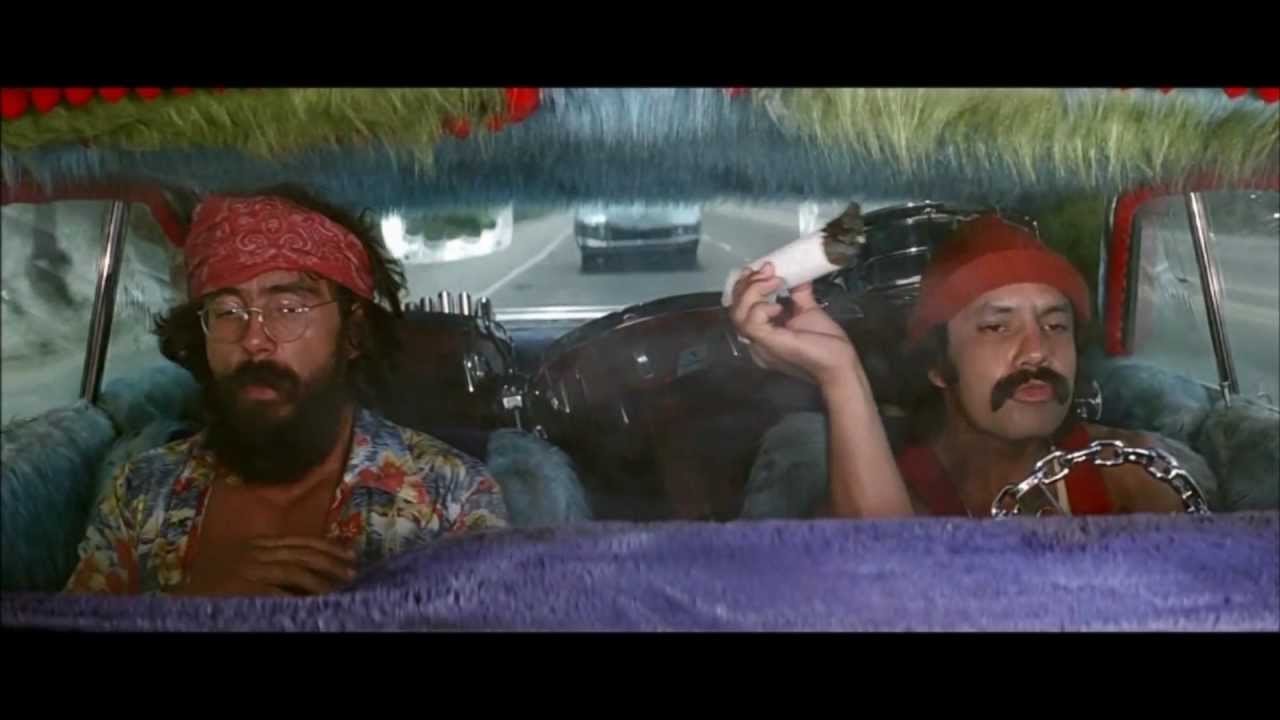 7. Pineapple Express (2008)
This James Franco and Seth Rogen starrer is one ride down the 'high'way. When a marijuana dealer and his server witness the murder of their Boss, they need to run from the mobsters in the midst of lots of 'Pineapple Express' which is the newest breed of drug to get high on for stoners in the area. One hilarious ride!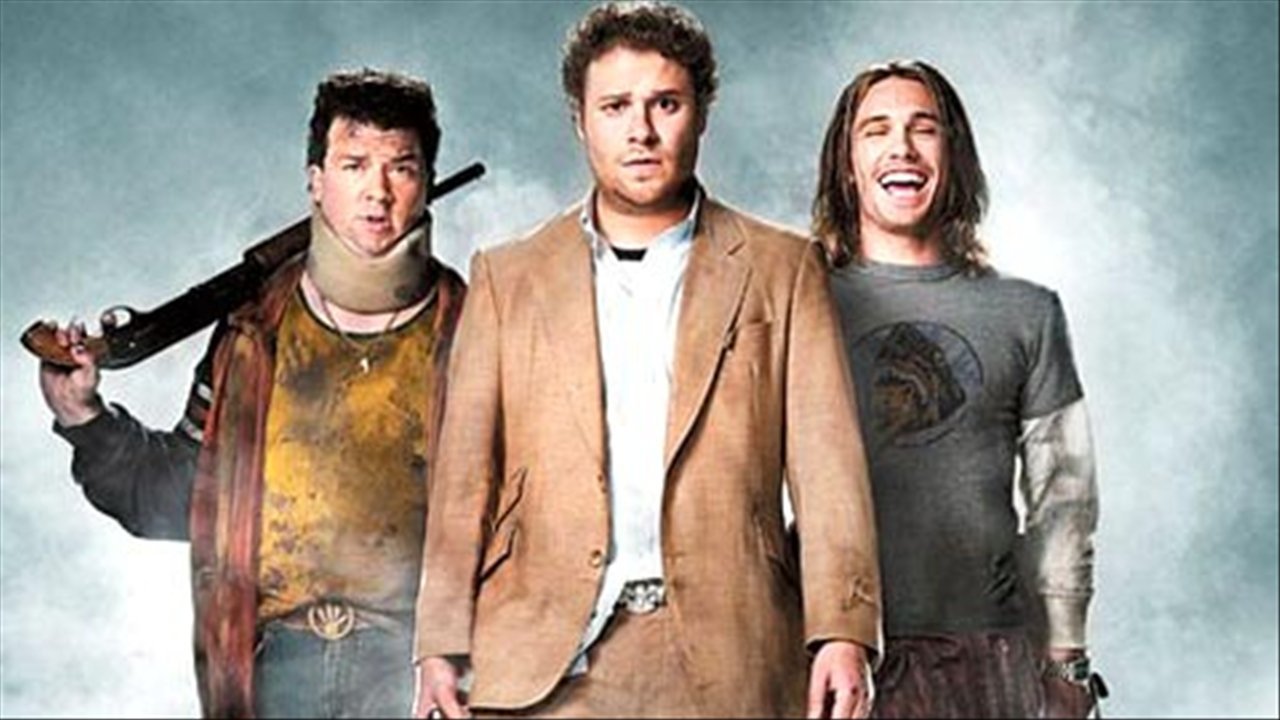 8. The Harold & Kumar series (2004-2011)
Following the lives of an Asian-American worker bee who lives with his Indian stoner friend and they both undertake adventurous trips in their quest for bong hits! Hilarious gags in all three films will leave you in splits if you watch it whilst you're high, great fun guaranteed!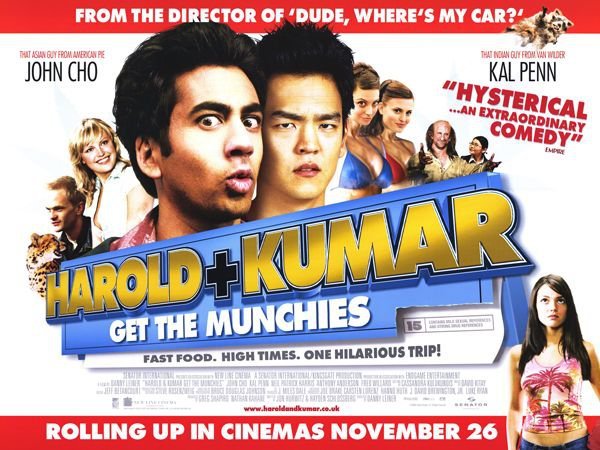 9. Go Goa Gone (2013)
Director duo Raj Nimodru and Krishna DK's venture follows an impressive cast of Kunal Khemu, Vir Das and Anand Tiwari accompanied by Saif Ali Khan in a Russian avatar who go to a rave party on an island and where the morning after they wake up to find everyone's turned into a Zombie. Borrowing from Shaun of The Dead in terms of narrative, the film is fresh in humor, dialogues, banter. Great company for that Saturday night!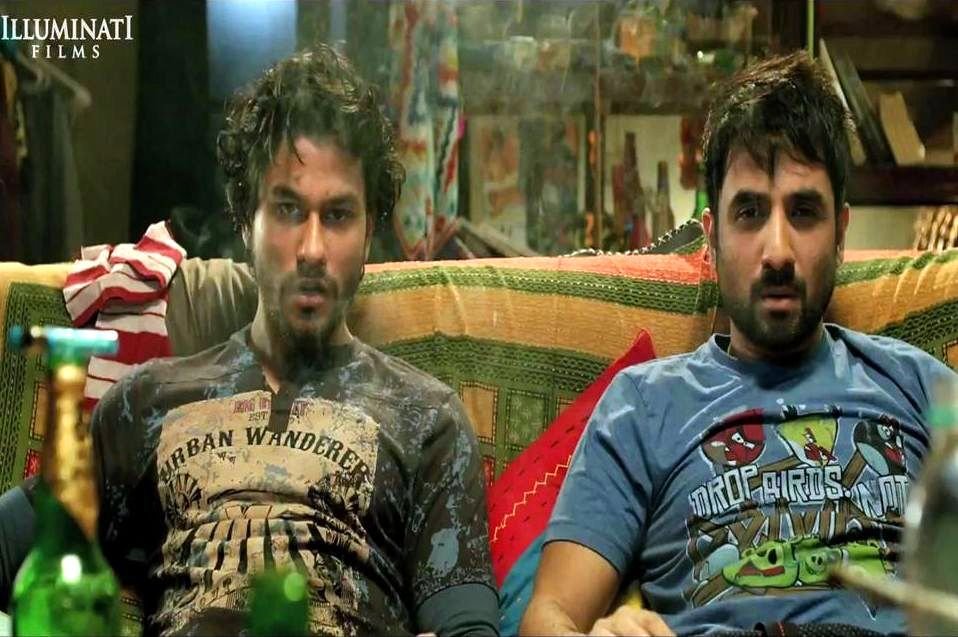 10. Road Trip (2000)
Todd 'Hangover' Phillips' road comedy film about a bunch of youngsters who begin an 1800-mile road trip to retrieve a sex tape mistakenly sent to a girlfriend. This movie guarantees laughs by the minute, sure to make you happy while you're high…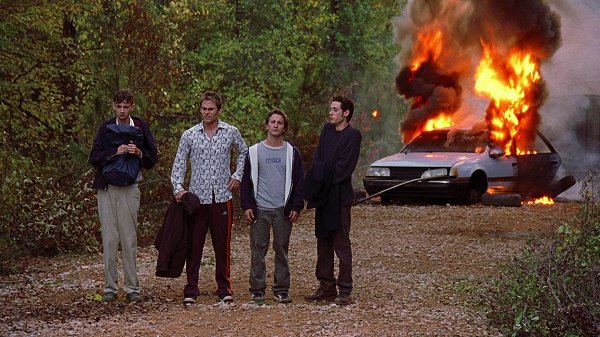 11. Kung Fu Hustle (2004)
After the super success of Shaolin Soccer, Stephen Chow's second consecutive experiment with the martial art is fun as hell! The film follows a wannabe-gangster as he joins the mob gang in town and residents of a housing complex defend their turf with their own extra-ordinary powers. Funny, innovative visuals and some very inventive action set pieces in the climax will ensure you have a blast!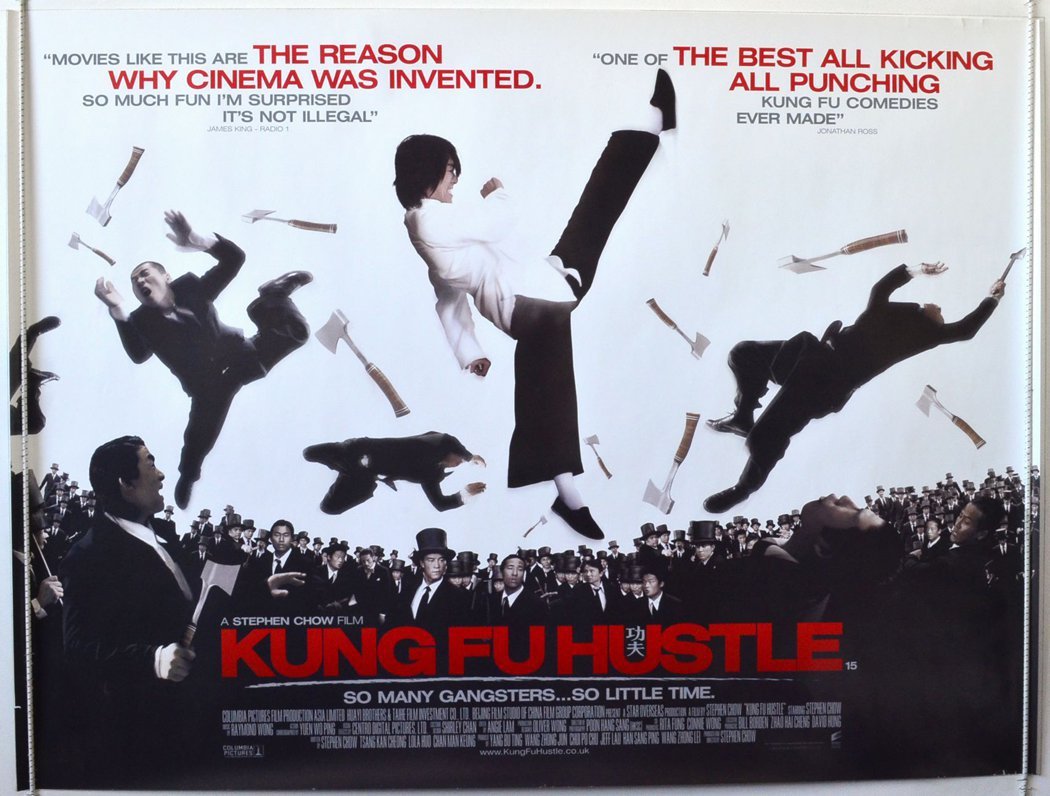 12. Dude, Where's My Car? (2000)
This cult stoner movie stars Ashton Kutcher and Sean William Scott when they wake up at Ashton's the morning after a mad night of partying. The film follows these 2 guys who are trying to relocate his car, and in the meantime finding out what they actually ended up doing during the night. Statutory warning: Too hilarious!

13. Fear & Loathing In Las Vegas (1998)
This Terry Gilliam spectacle follows an oddball journalist (Depp) and his lawyer (Del Toro) as they cover news on the blatant abuse of drugs, but sink deeper in to the world of drug abuse themselves. Dark in its treatment, with dazzling visuals this is one hell of a psychedelic movie to watch when you're high.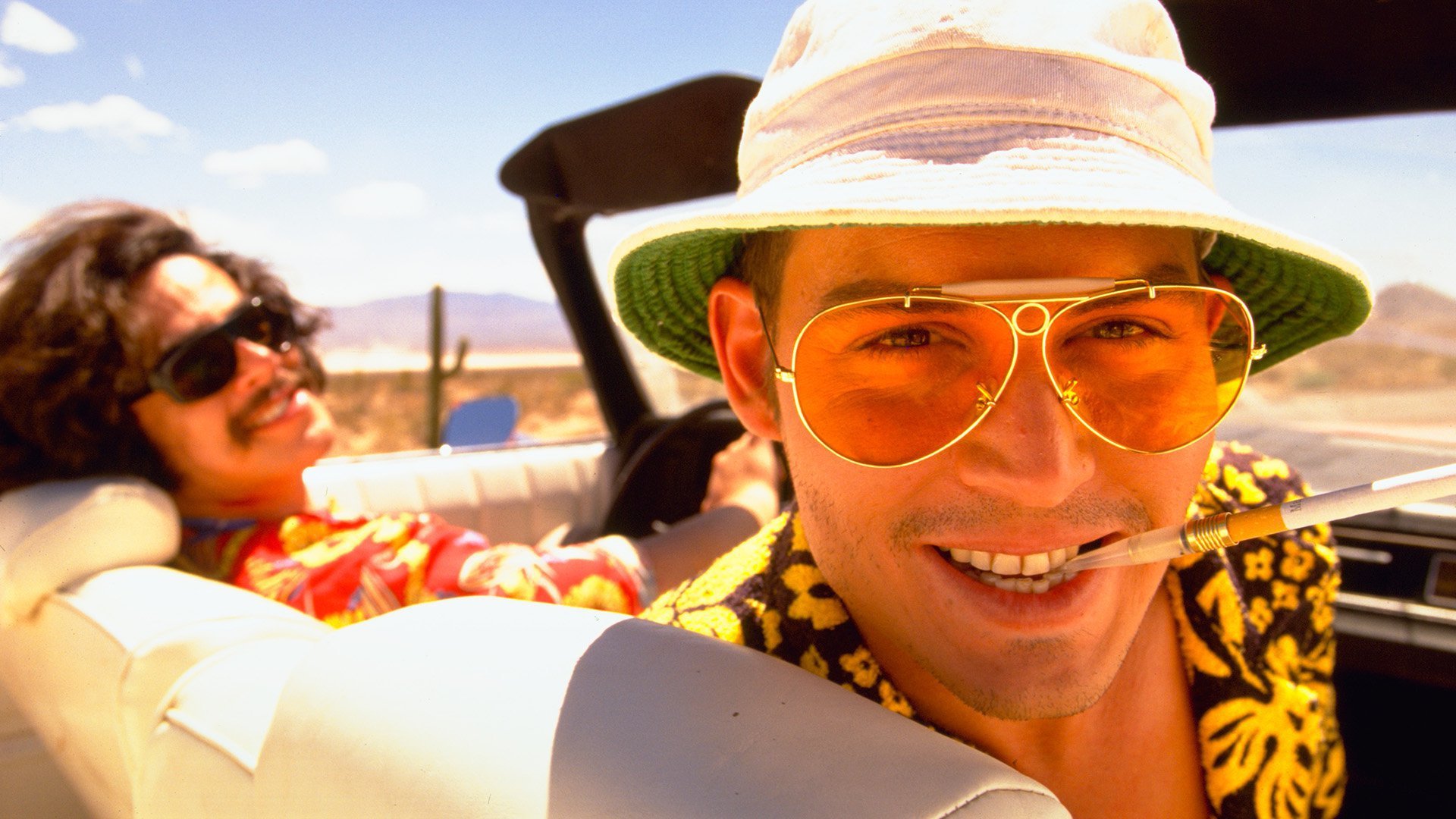 Movies that are so bad, they're good:
Kanan Gill and Biswa Kalyan Rath made their careers on this – laughing at the really bad movies. And everyone enjoys the melodrama, the bad acting, all the hamming whilst they're high, which is why here are a few really bad ones that you should watch during your next night out:
1. The Xpose (2014)
The trailer got our attention with Himesh Bhai's (allegedly) photo-shopped physique and the chart-buster 'Ice cream khaaungi…Kashmir jaaungi…'. There is a rumor that the film is so bad, that even the projectionist turned the screening off after the first half. Of course there was no one watching it in the theatre. However, it seems like a good film to watch when you're high…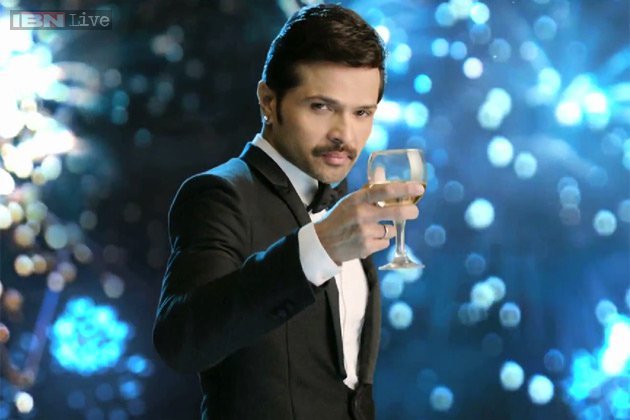 2. Gunda (1998)
Kanti Shah's brilliant brilliant (yes, thrice) revenge drama featuring Mithun Chakroborty's at his possible worst. It features a dozen of the most colorful characters to have ever adorned the 70 mm screen of Bollywood. If you still don't get it why it has become such a cult, maybe you should take a swig or two and sit down to watch this…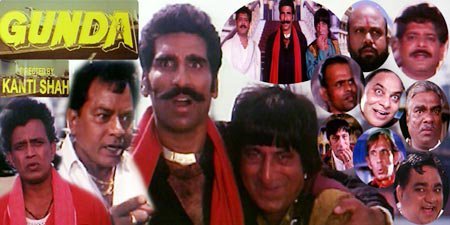 3. Humshakals (2014)
People thought that Sajid Khan would mend his ways after the terrible Himmatwala, how wrong they all were! Not only does he make another movie after that, he makes one that challenges your perception about how much worse a movie viewing experience could get. Ram Kapoor in drag. Enough said.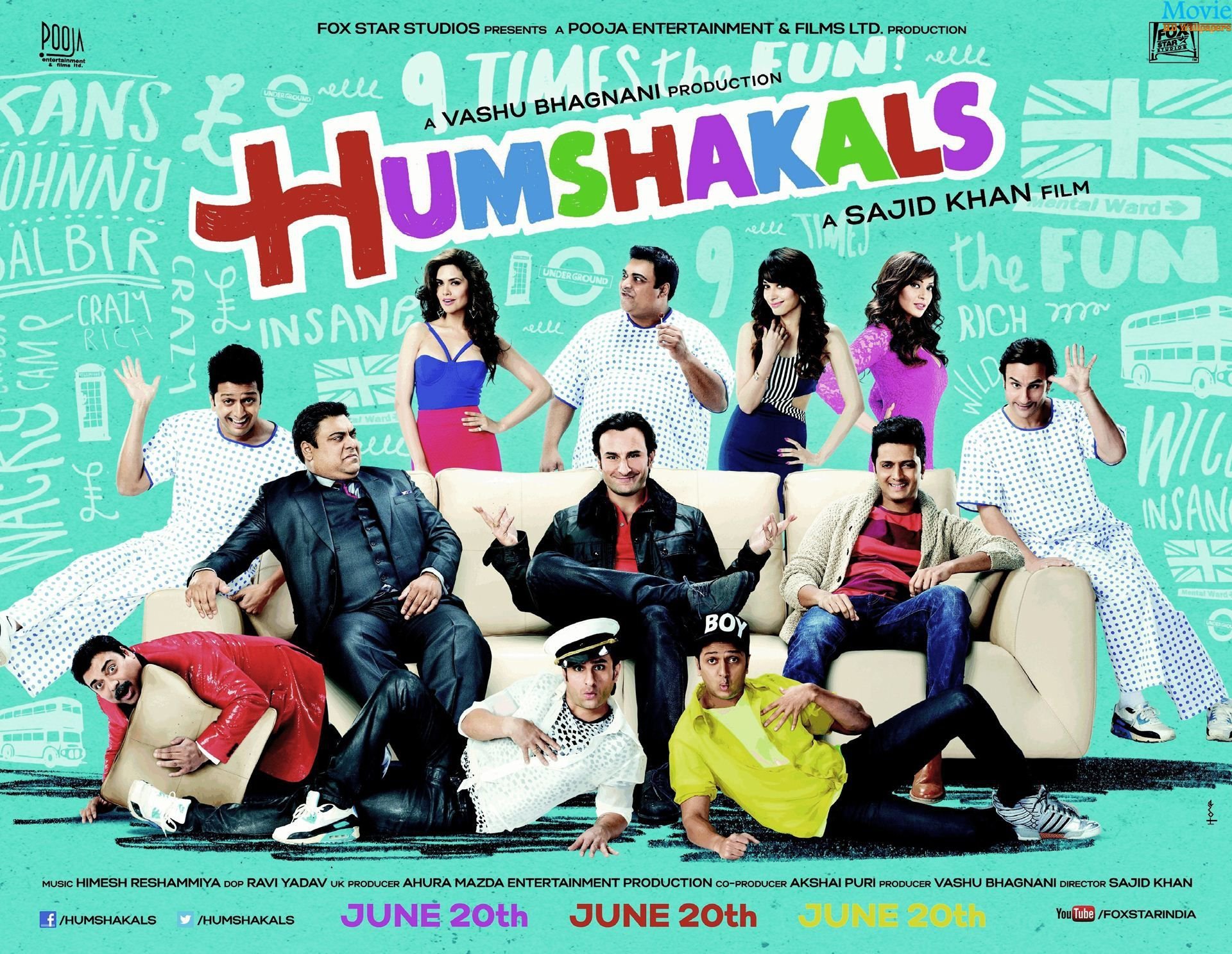 4. Jack & Jill (2013)
Adam Sandler's known to make some bad movies during his time, and he manages to outdo himself with this one. The sad part? He drags Al Pacino along with him in to this mess of a film. Rated as one of the worst films ever in various lists, you might enjoy it in an inebriated state if you chose to laugh at the movie. Cheers to that!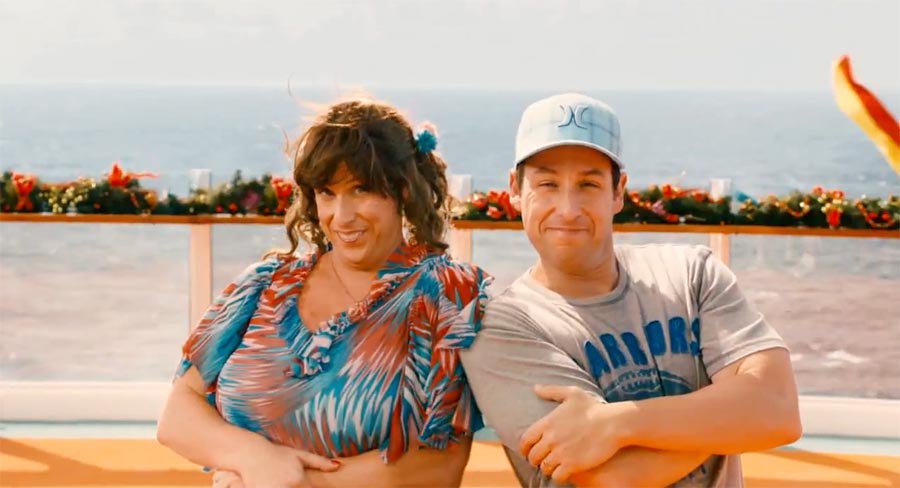 5. Jaani Dushman: Ek Anokhi Kahaani (2002)
There are movies with tacky special effects, and then there's Jaani Dushman which is a series of tacky special effects stuck together as a 'film'. As someone who has seen the movie after a few pints watch out for that sensational scene with Sonu Nigam in the climax. That one scene alone deserves you watch this high.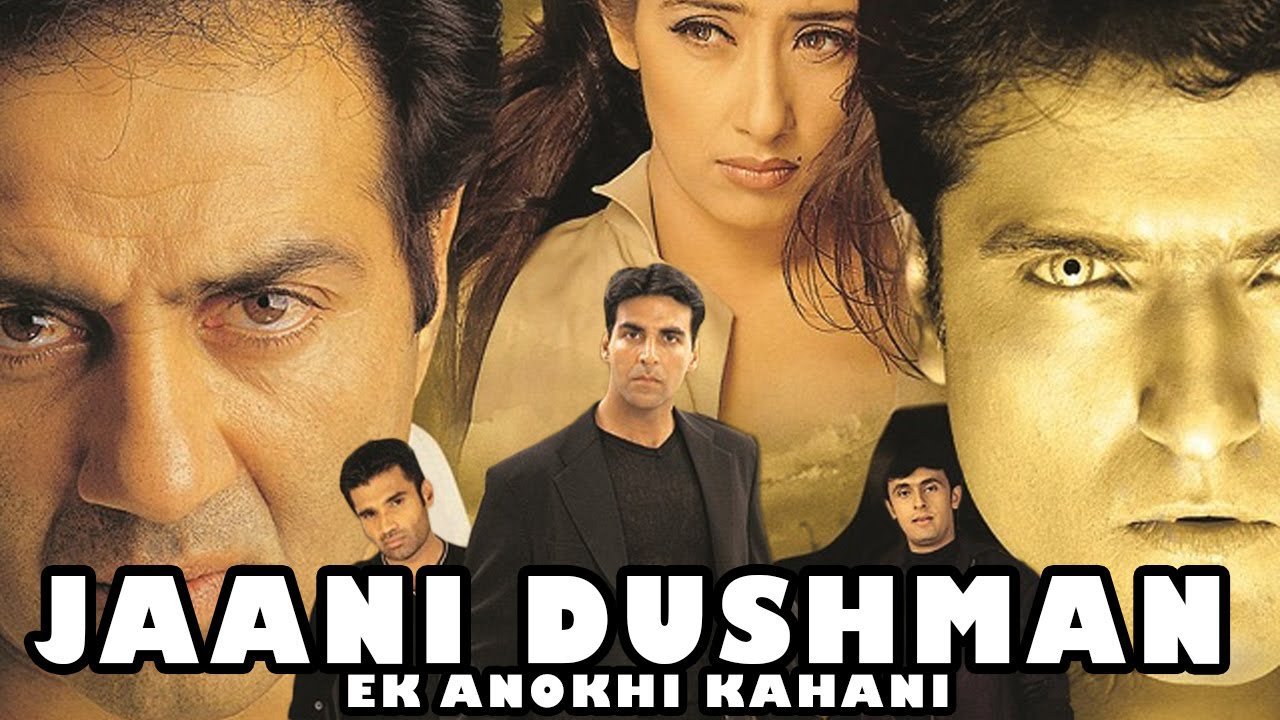 6. MSG – Messenger Of God (2015)
This movie made the president of the censor board resign. That much impact! It follows a particular 'Gurmeet Ram Rahim Singh Ji Insan' – who directed, wrote, actor, composed music, designed costumes etc for the movie. We join him as he fights social evils, makes the blind see, makes the sun rise, makes it set, invents water, goes to the moon on his bike. As a film critic called it correctly – Insaan nahi, Insane! Should be great fun while high.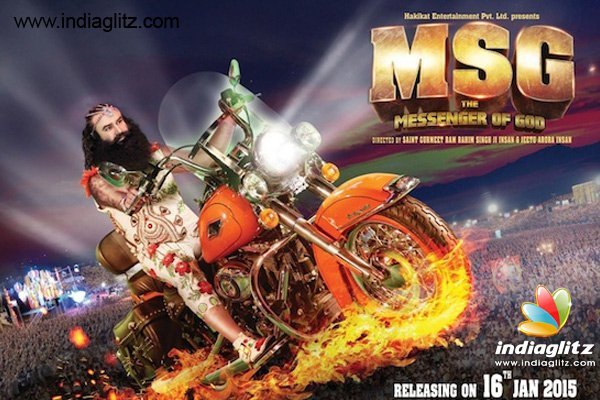 7. Deshdrohi (2008)
Starring Kamaal R Khan the 2-rupees actor, which he also produced and an out of work Gracy Singh – this is a legendary film. It has an aggregate rating of 1.7/10 on IMDB after the combined rating of 768 brave-hearts who actually gave a fuck about rating it. Containing some of the most unintentionally hilarious dialogue, and gob-smacking hamming, this one's a sure shot to have while you're abusing certain substances.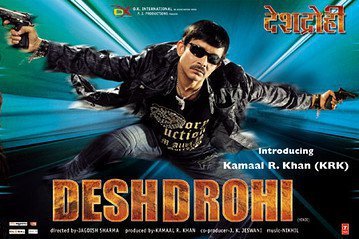 8. Batman & Robin (1997)
As admitted by the actor George Clooney himself, this movie was one of the biggest mistakes following up on the legacy of Tim Burton's spectacular couple of films. This film shut DC down for 7 years, after which they decided to reboot it afresh with Chris Nolan in 2004. This debacle made by Joel Schumacher actually has some entertaining spangled outfits, Clooney's teeth, Arnold's frozen expression as he plays Mr. Freeze, a lot of fun for a night out drinking with friends.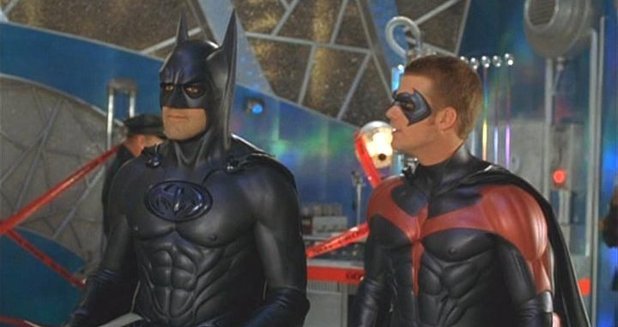 9. The Last Airbender (2012)
Based on the highly appreciated anime series of Avatar, Shyamalan hit a new low with this movie. Containing some laugh-worthy special effects, the film came under severe criticism as to why Shyamalan was paid after making such a bad movie – might be a great film over a drink or two. You might need the high to laugh at this spectacularly dull movie about superheroes and superpowers.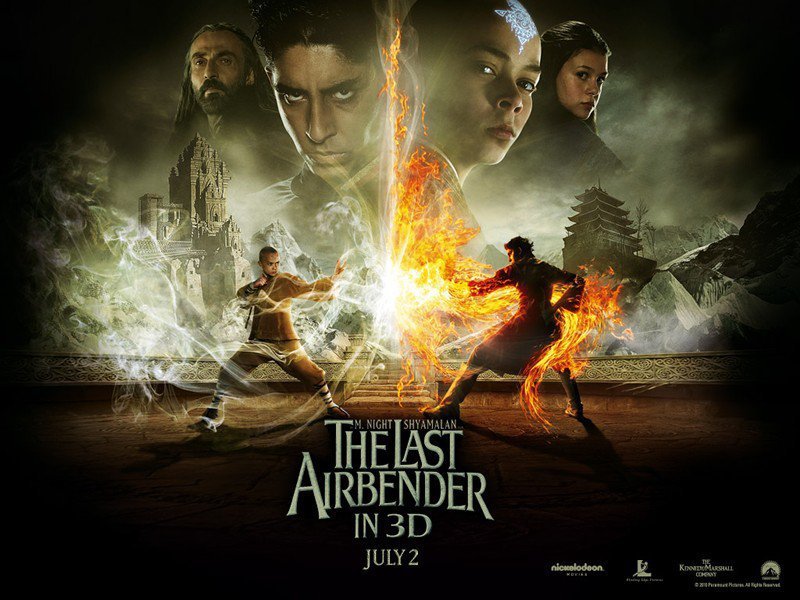 10. Transformers series (2007 – 2014)
Directed by the infamous Michael Bay, known for driving logic underground with his films – he was at the helm of these four projects that very successfully destroyed every fan's dreams of seeing their favourite cartoon being adapted nicely for the big screen. Have a drink or two and you might find the film mildly amusing.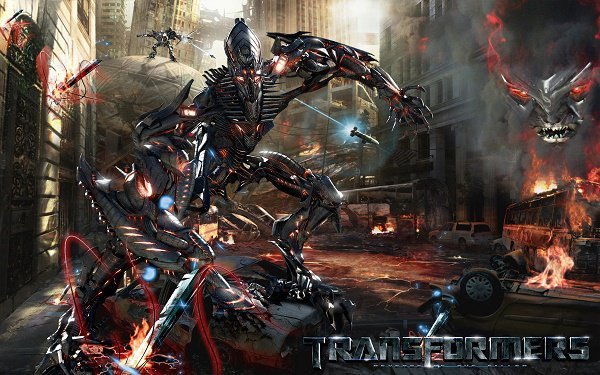 11. Rudraksh (2004)
Hahahahahahahahahahahahahahahahaha *the author was watching a few scenes from the movie after lighting up a joint*
If you do in fact plan on taking the 'high'way, choose company from any of the above movies. Either you'll pass out, or you'll laugh till your insides hurt.
Also Read: 20 Movie Series to Binge In One Go, Now That You Have Nothing Else To Do