Rajkummar Rao and Patralekhaa's wedding photos are the talk of the town – and they should be, because they're every bit as adorable, fun, and romantic as their relationship. 
Now, I may not want a man, but I am a sucker for celebrity weddings – the intimate kind, the unique ones, and even the ones that turn into week-long parties. 
So while waiting for more photos of Rajkummar and Patralekha's weddings, along with hoping for certain celebrity wedding rumors to turn true, I started to list down things I'd love to borrow from my favourite celeb weddings: 
1. Anushka's lehenga: Anushka and Virat's wedding
Sabyasachi has designed some truly beautiful bridal lehengas but in my humble opinion, none of them could match the charm or beauty of Anushka's blush-toned lehenga. Gorgeous!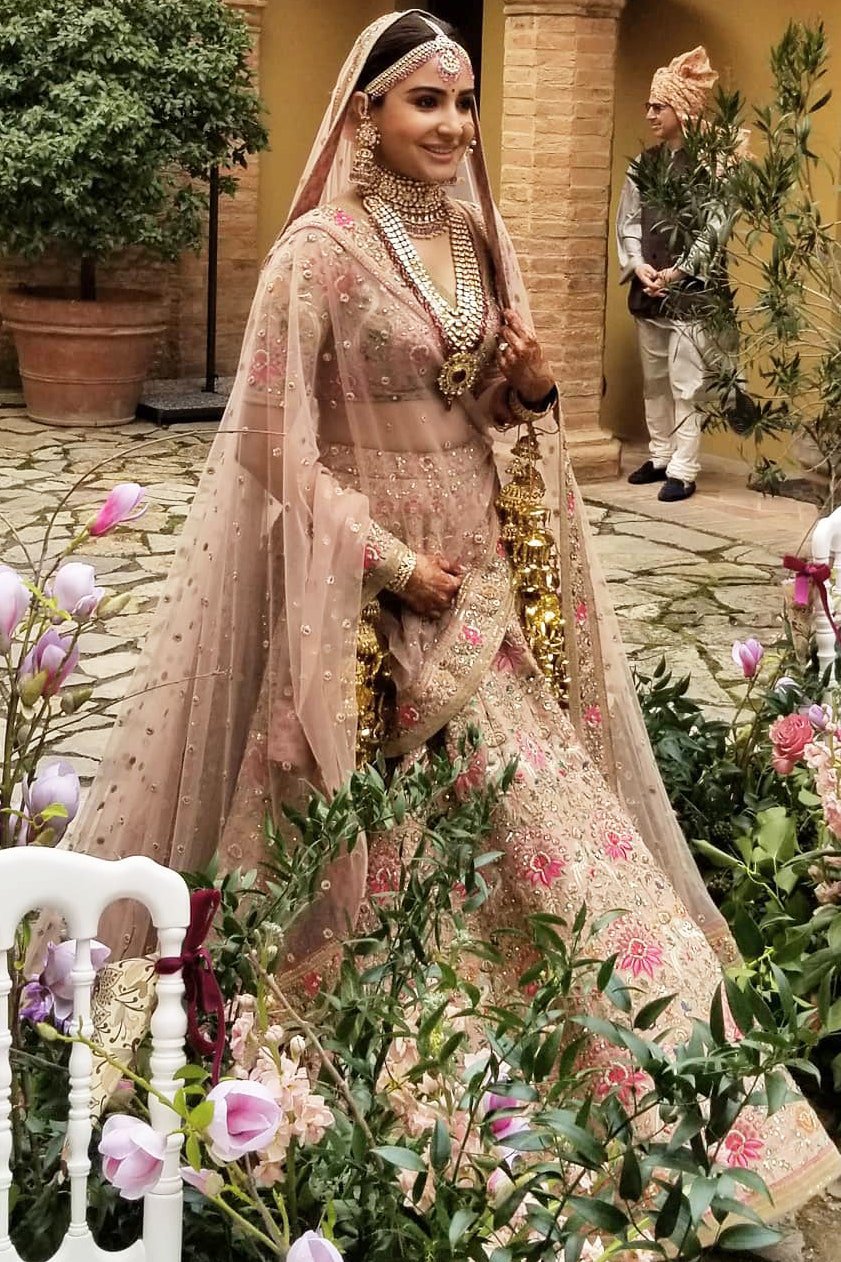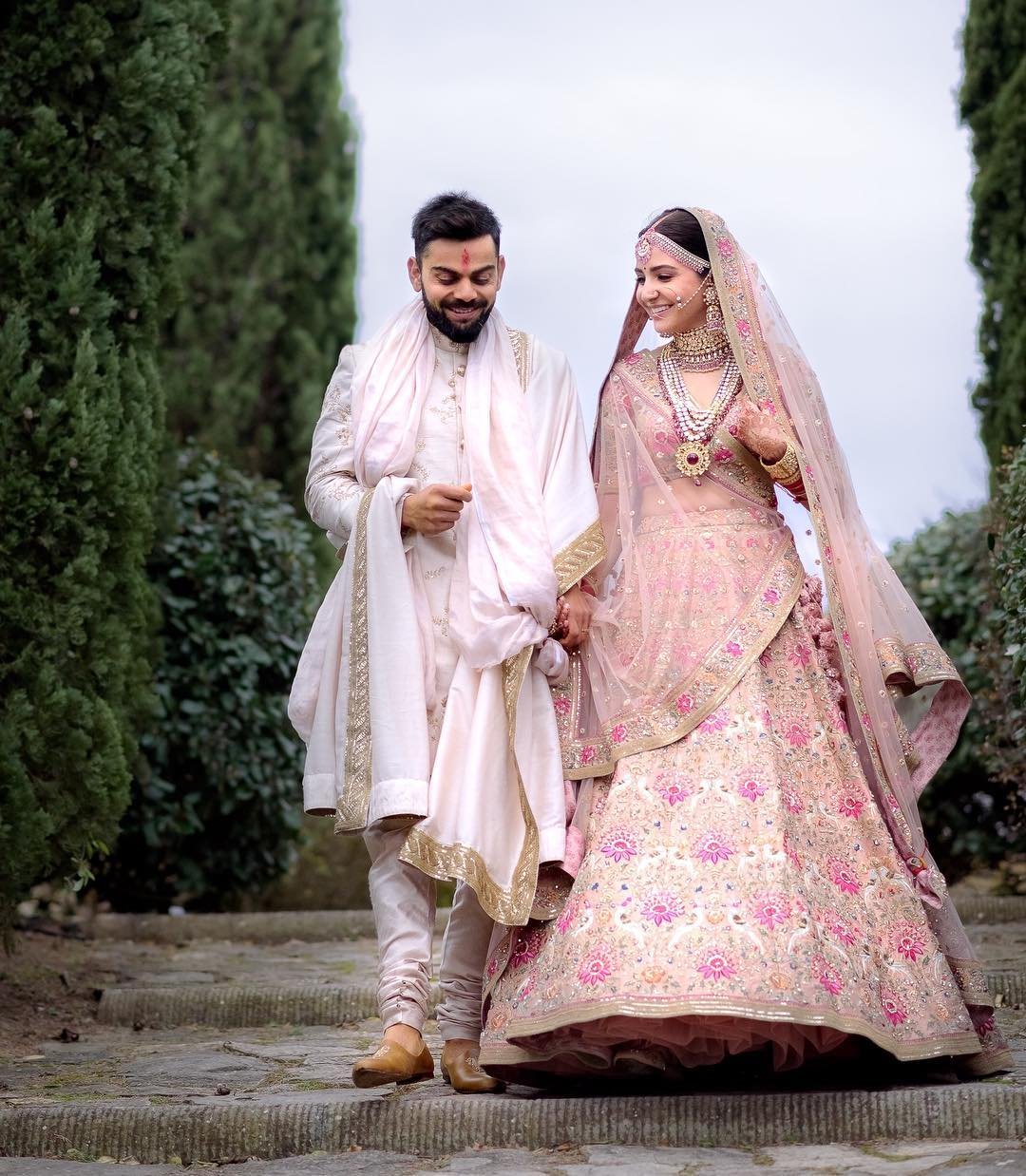 2. Ladkewale vs. Ladkiwale cricket match: Priyanka and Nick's wedding
Preparing dances is fun and of course, a constant of most weddings. But a friendly cricket match between the groom and bride's families is just the right kind of desi fun.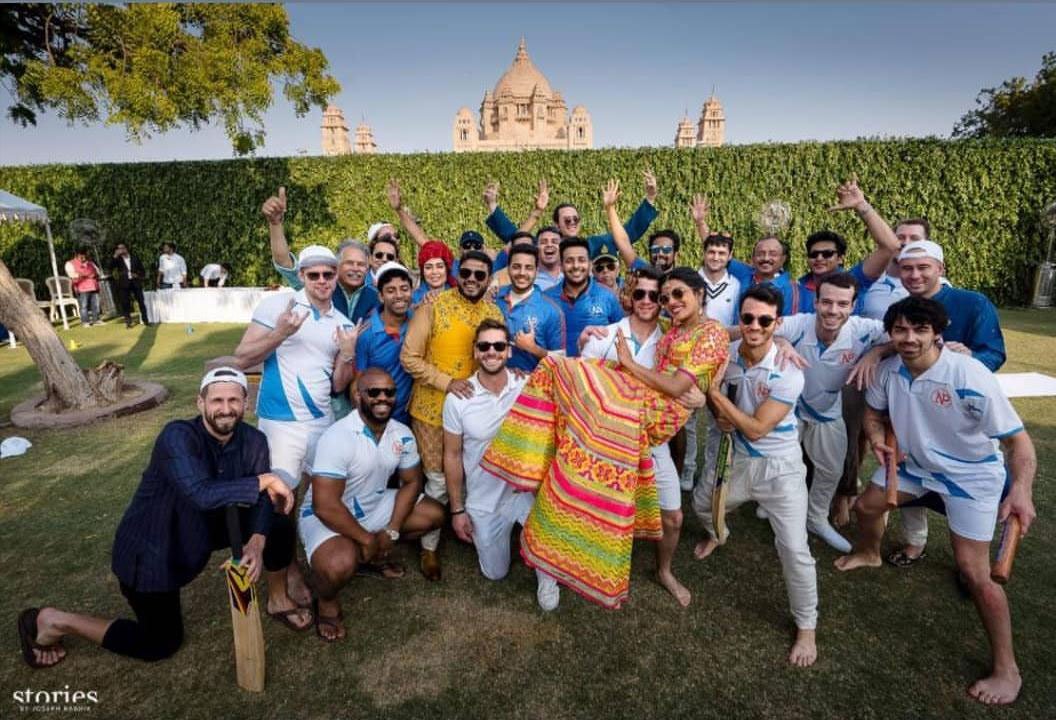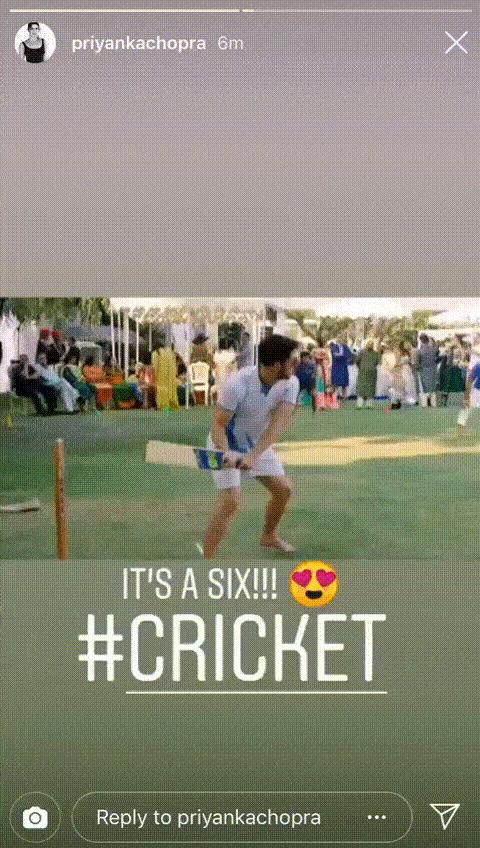 3. Wearing ancestral outfits: Yami Gautam and Aditya Dhar's wedding
One of my most favourite things about Yami Gautam's wedding was how she ditched designer wear for her mother's saree. While I am a fan of both, designer wear and heirlooms, I too would love to repurpose my mother's wedding outfit in my own outfit in some way.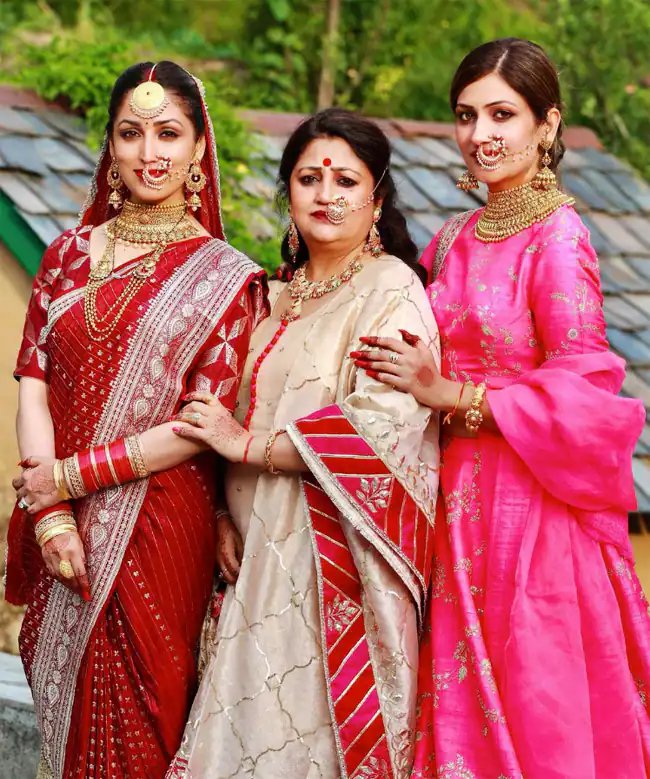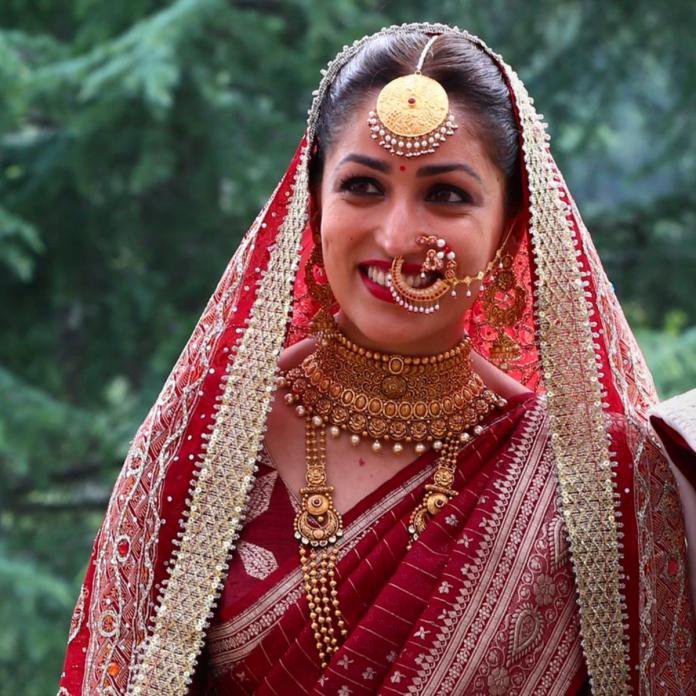 4. A female priest: Dia Mirza and Vaibhav Reki's wedding
Yes, weddings are fun but they are also a hotbed of archaic traditions, and I am definitely the kind of person who would choose to break free from regressive traditions. This is why I loved seeing a female priest officiate Dia Mirza's wedding.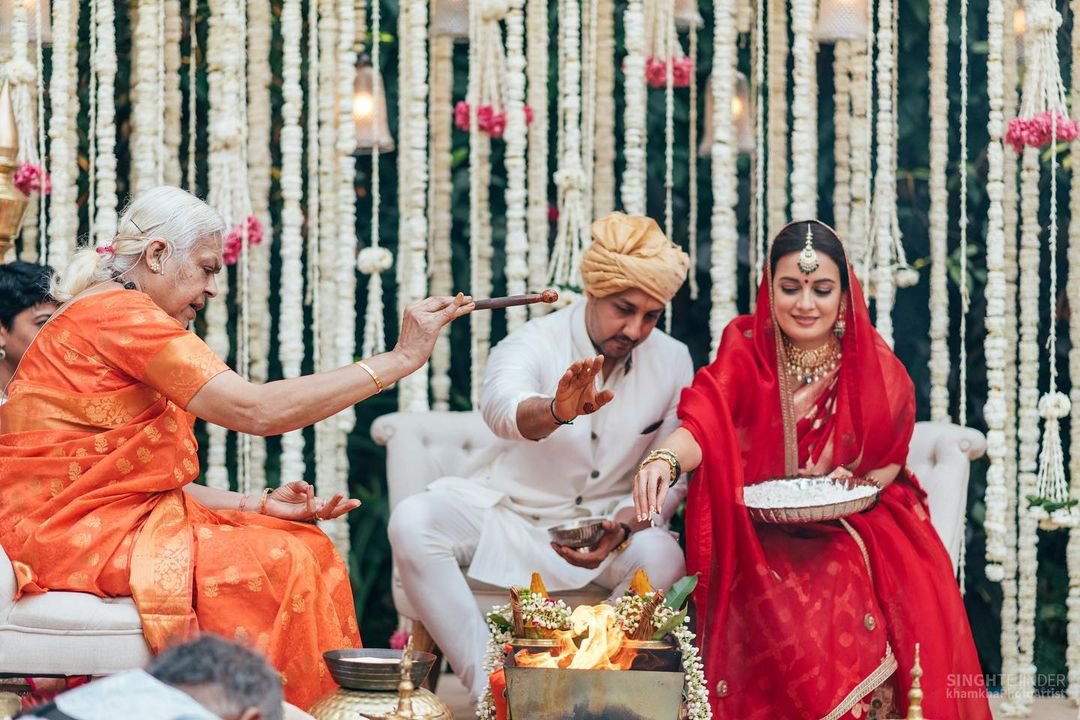 5. Color theme for a function other than Haldi: Sonam Kapoor and Anand Ahuja's function
Sonam Kapoor and Anand Ahuja's white/ivory color-themed mehendi function made me fall in love with white again. And I am definitely stealing that idea for one of my wedding functions.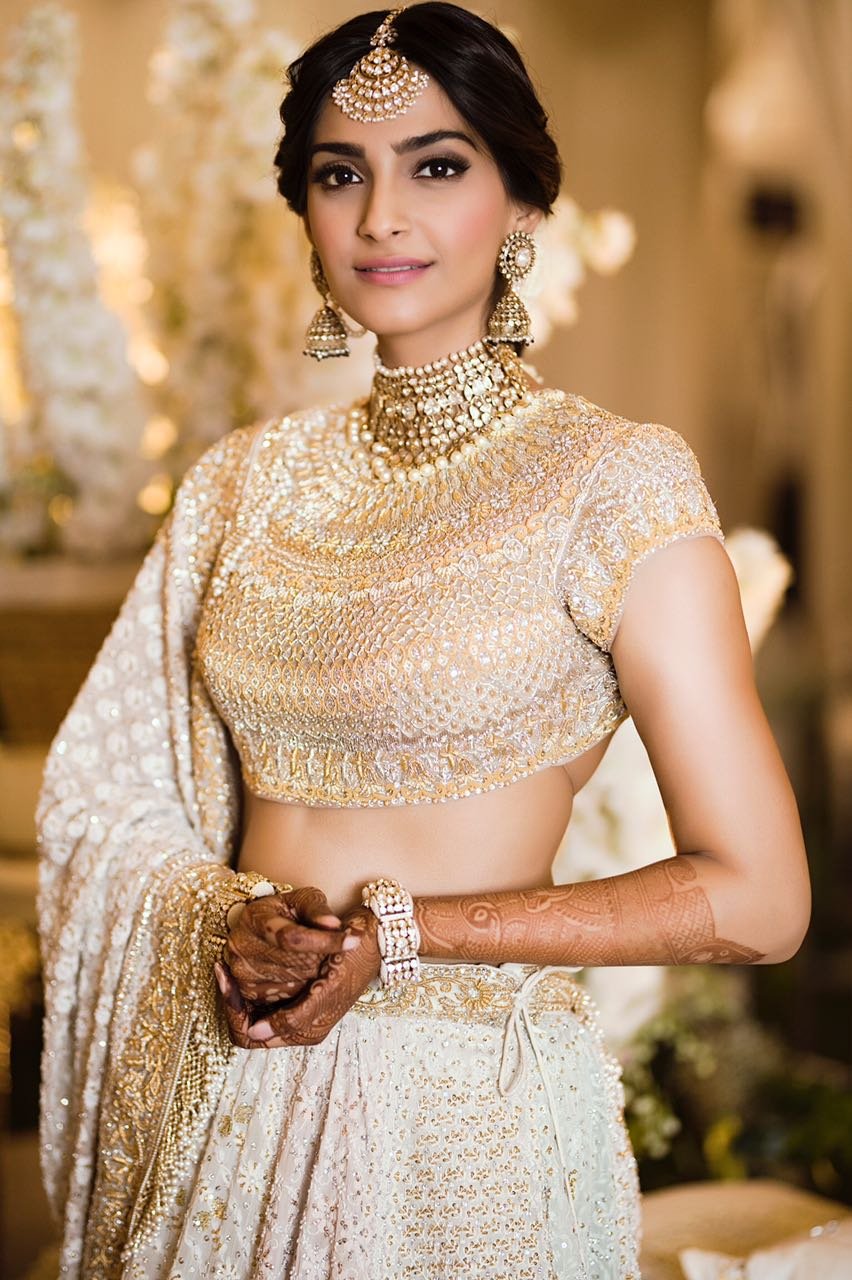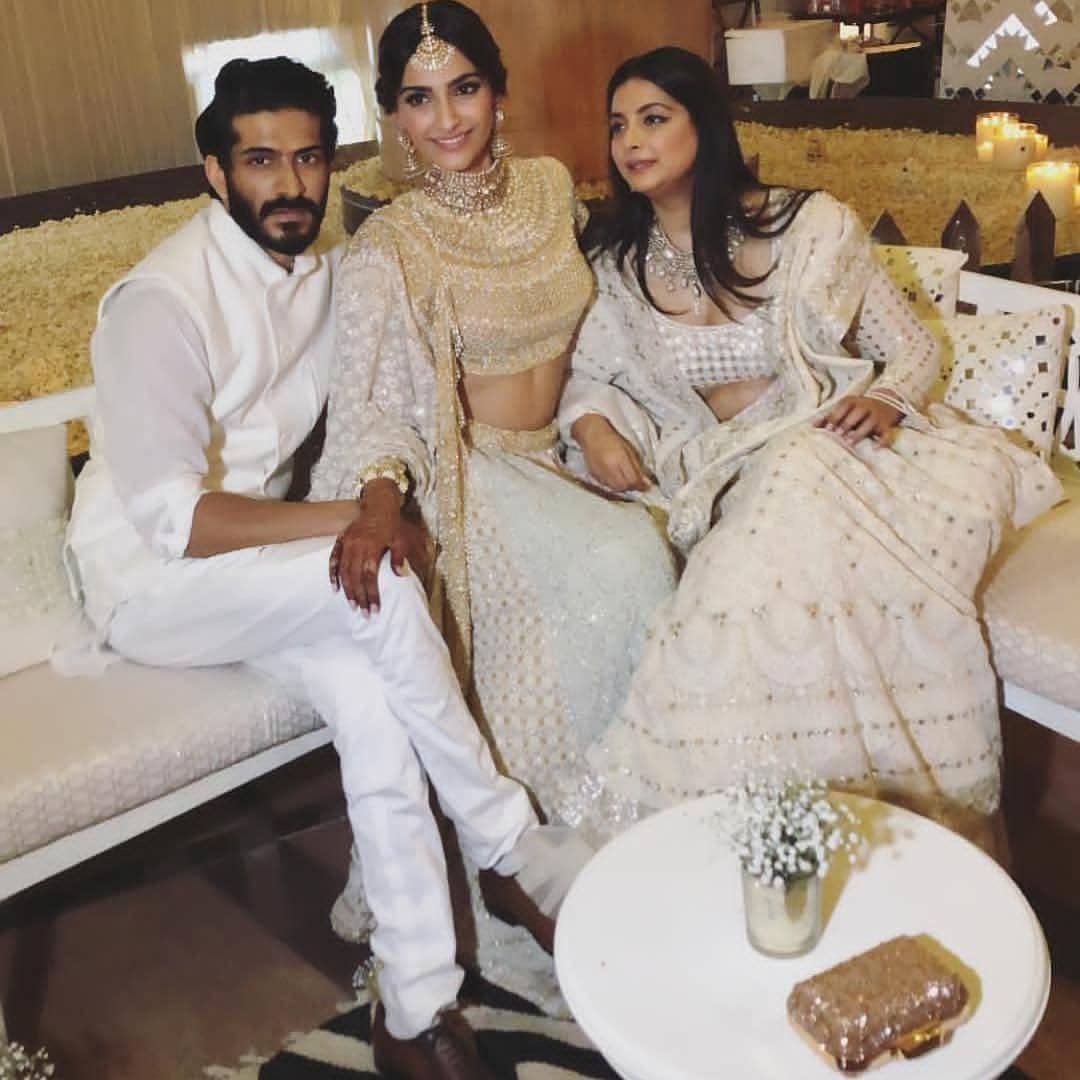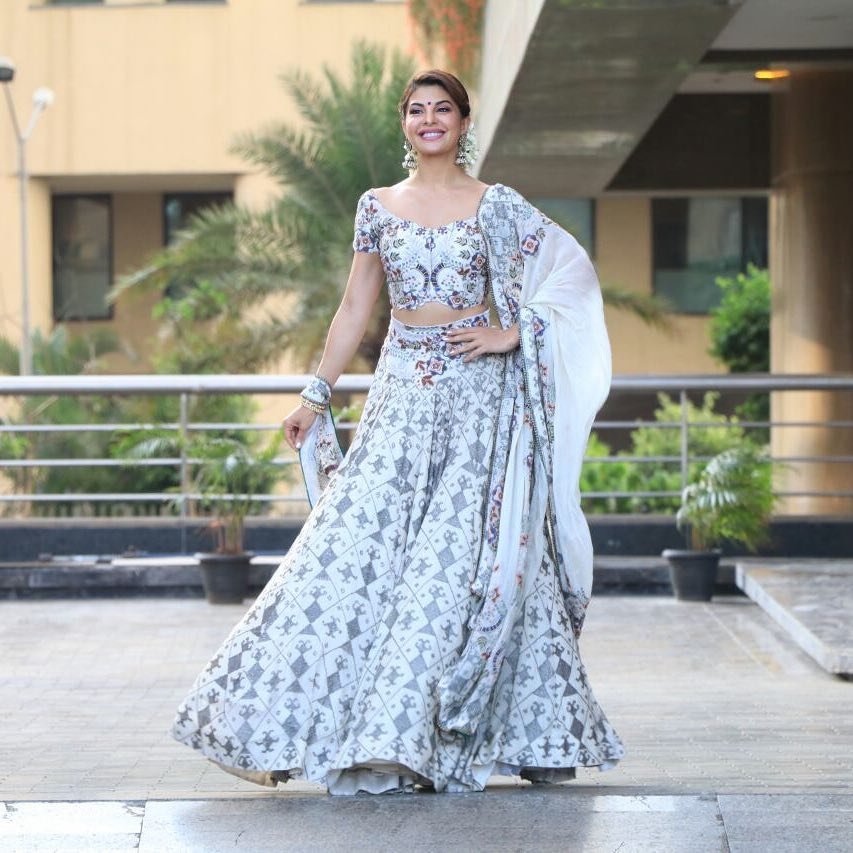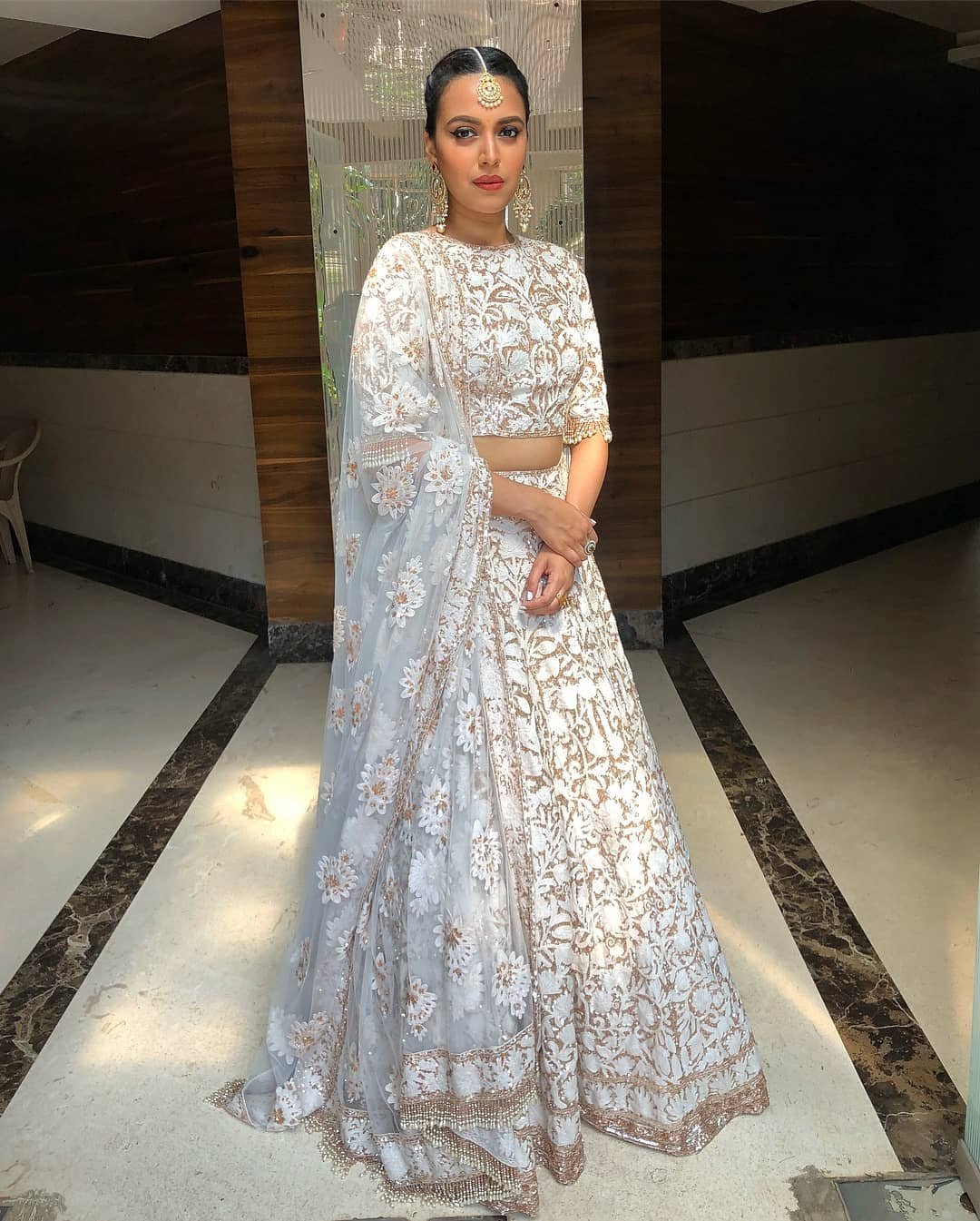 6. Seashell accessories: Rana Daggubati and Miheeka Bajaj's wedding
While flower accessories have their own charm, they have also become a little common. This is why I was immediately drawn to Miheeka Bajaj's seashell accessories that she wore during her haldi function. 
7. Swapping heels for shoes and dancing the night away: Deepika and Ranveer's wedding
I want my wedding ceremony, in itself, to be an intimate affair. But once I've tied the knot, a party with all my loved ones, where we let down our hair and simply dance the night away, seems like the perfect end. And I will definitely go the Deepika way and kick off those pesky heels for comfortable shoes!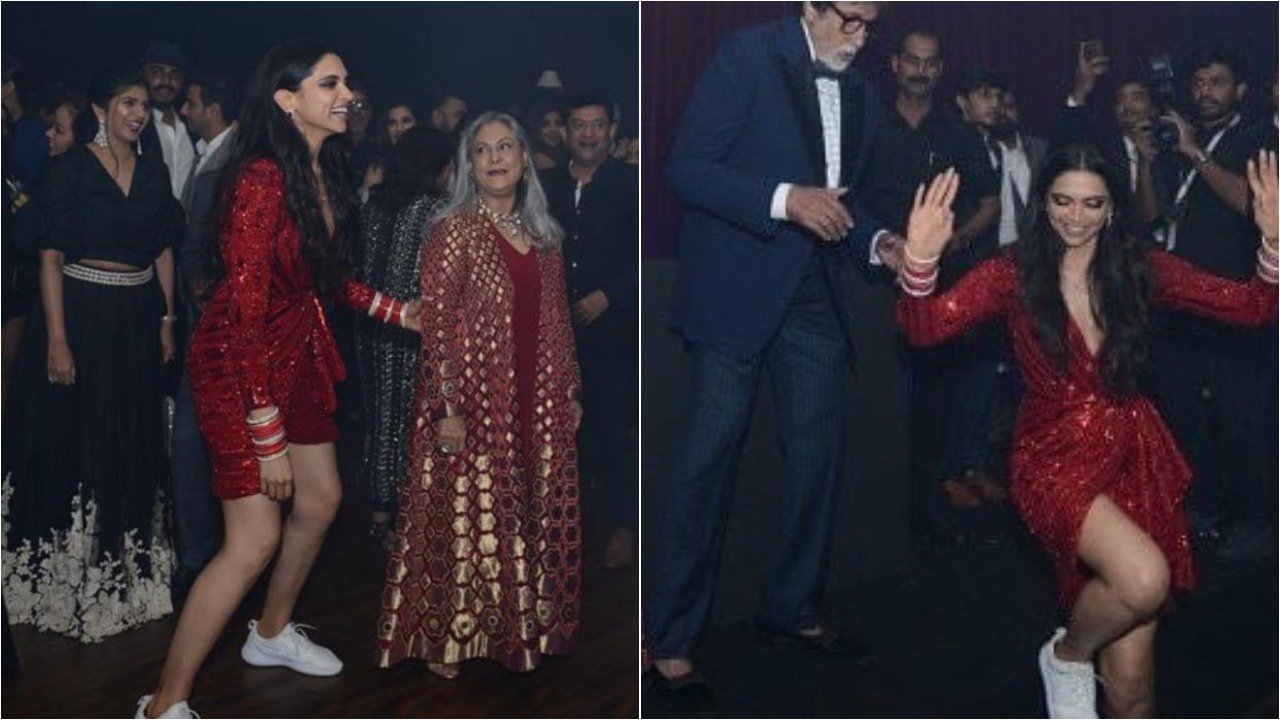 8. Private performance by Beyoncé and/or Maroon 5: Both the Ambani weddings
While I am not a big fan of extravagant affairs, I'd be lying if I said I wasn't burning with jealousy at not being rich or famous enough to be invited to the Ambani weddings. Or rather to the pre-bash. Simply because of the artists performing – Beyoncé at Isha Ambani's wedding pre-bash and Maroon 5 at Akash Ambani's. 
9. Customized tees that go beyond the hashtag or 'Team Bride/Team Groom': Varun Dhawan and Natasha Dalal's wedding. 
Varun Dhawan's friends and family turned up in customized white shirts for his haldi that sported names of his on-screen characters. And while I may not have a filmography, there are definitely different elements that I'd love to incorporate while creating a personalized wedding favour.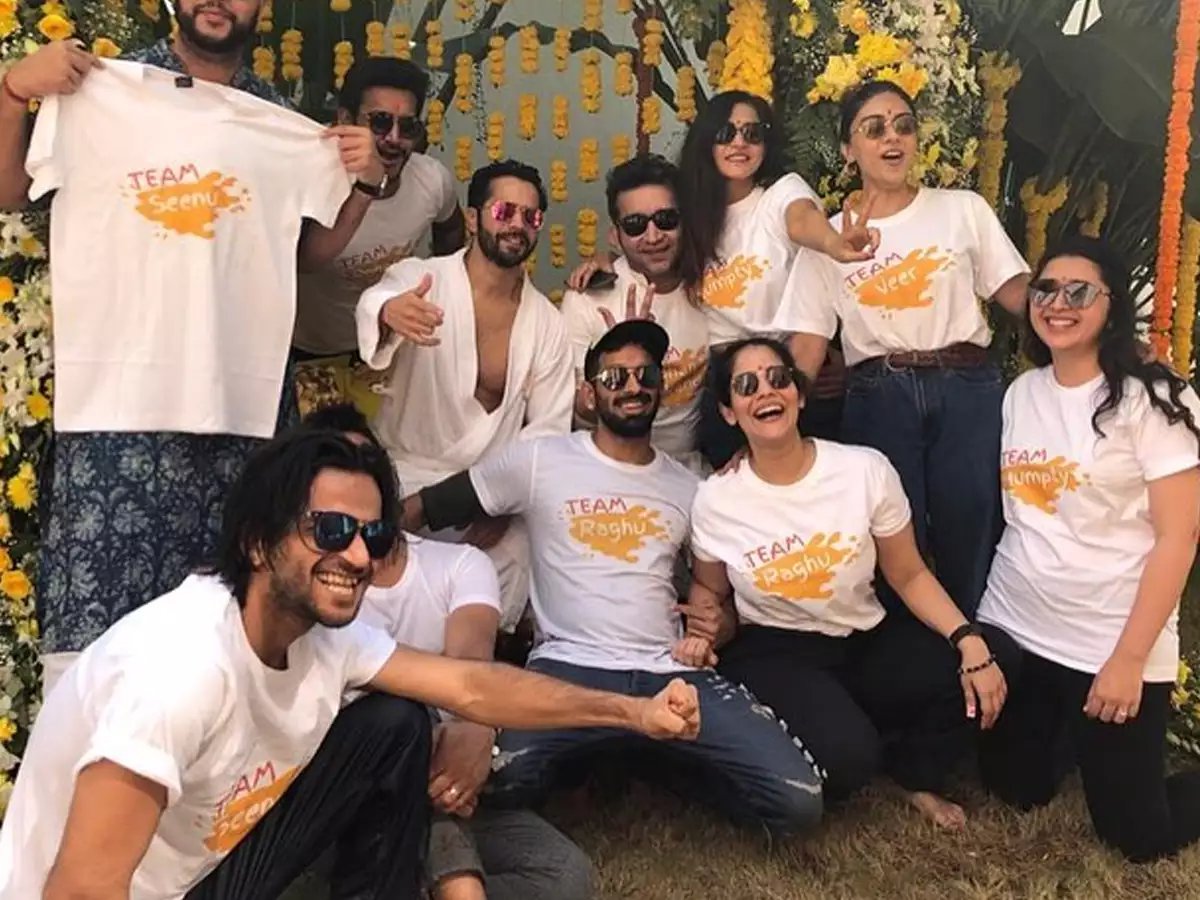 Maybe name of all the fictional characters that I saw myself in? Or fell in love with? Whatever it may be, it could definitely be a little different than the norm – after all, it's called personalized for a reason!
10. A fun-themed reception: Patralekhaa and Rajkummar Rao's wedding. 
Patralekhaa and Rajkummar Rao hosted a wedding reception on the theme of a pyjama party and it was the kind of fun event that I'd also love to have at my wedding. After all, an official theme that allows you to wear comfortable clothes and have fun is the "dream wedding" – at least, for me! 
If anyone is willing to sponsor my wedding, and have a prospective groom in mind, feel free to reach out!